Attending the theatre or opera is like a mini adventure, a psychological escape that feels quite real when character, prop and set come together in perfect harmony. In the case of La Traviata, which runs in Melbourne until 29 May, reality becomes illusion – and vice versa – thanks to its seemingly simple yet extremely intelligent set design.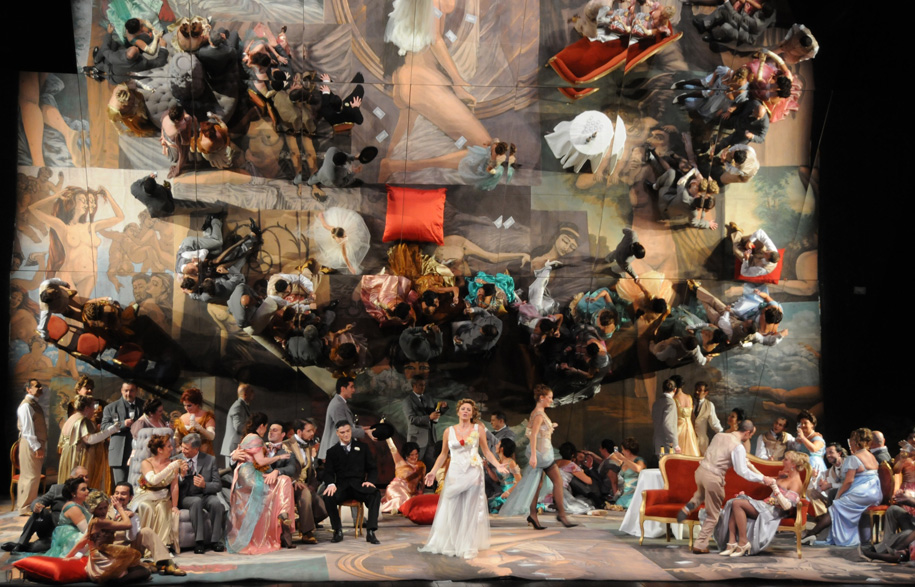 This interplay between space, prop and people creates a delicate tension that instantly transports us (even if only for 2 hours) to the story's time, place and mood, while also plunging us into the emotional and psychological states of its characters.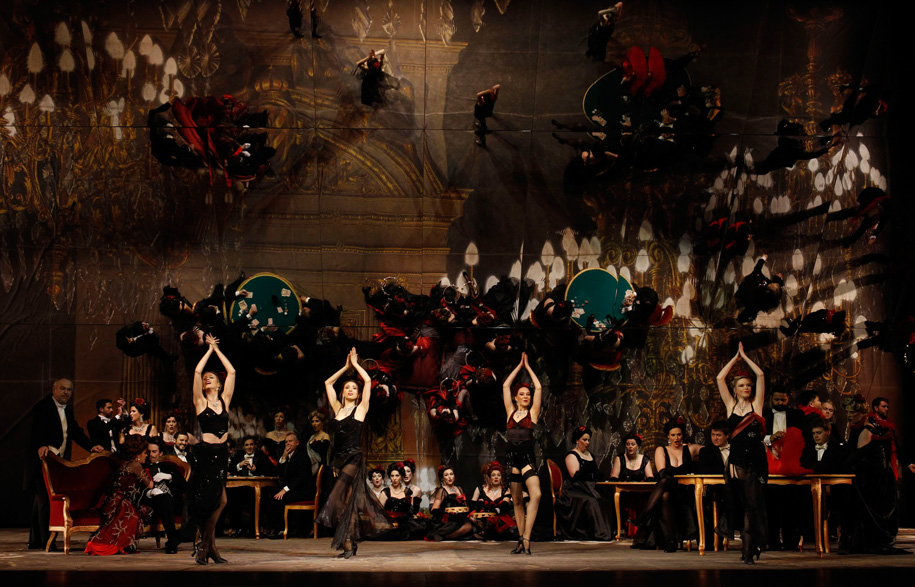 "Think of it this way," says Melbourne-based set designer Adam Gardnir. "The audience buys 1 ticket. That ticket encompasses the story, performers, set design… everything. When we design a show, we're creating something that is a much bigger machination than [simple set design]."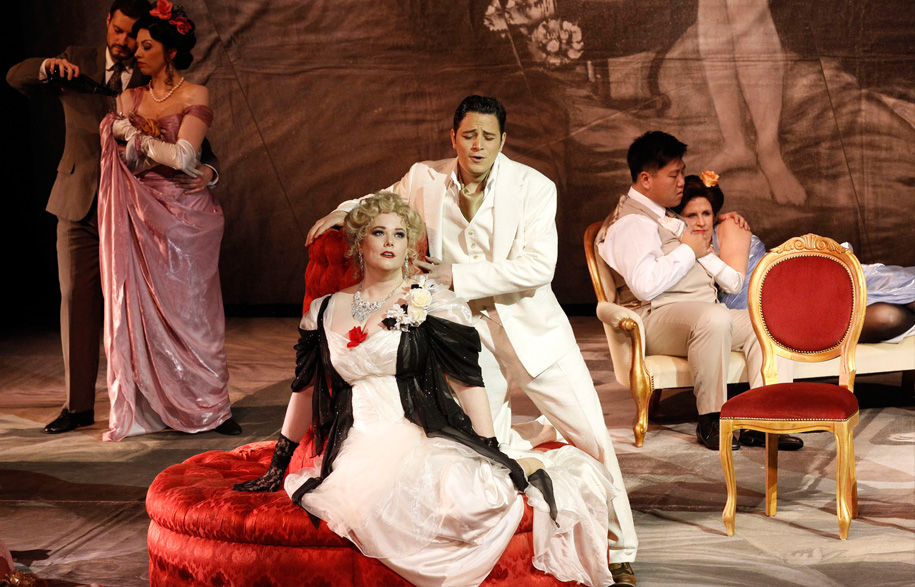 Adam is a set designer for Victorian Opera and a fervent admirer of the Josef Svoboda, the set designer behind this particular production of La Traviata. Svoboda, who passed away some years ago, is perhaps best known for pioneering a new-think approach to set design back in the 1960s. Even today, his concepts are still considered revolutionary.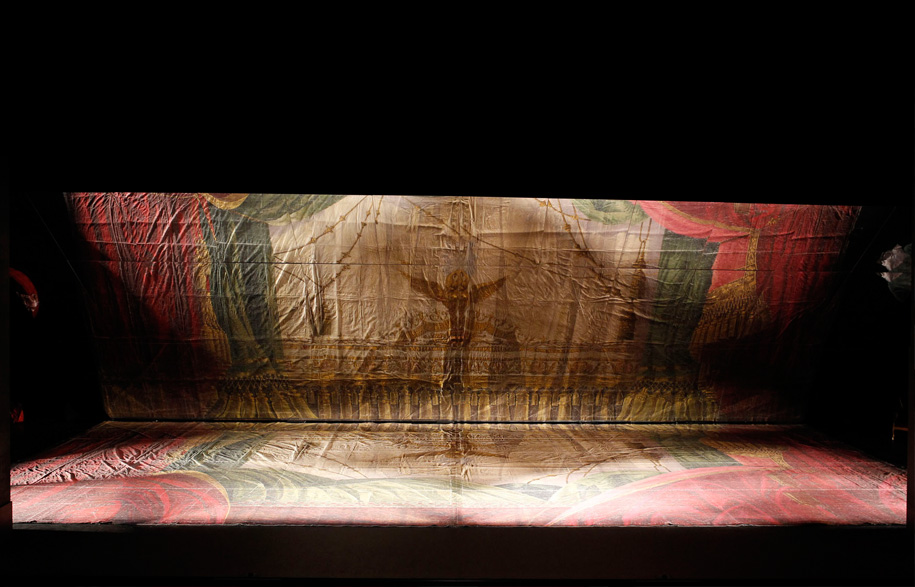 "In architecture," says Adam, "you're designing spaces where many people will come in and do unknown things. In our world you know exactly who is walking into every space, what they're going to say, the props they will bring. Our job is to communicate those stories to the audience immediately."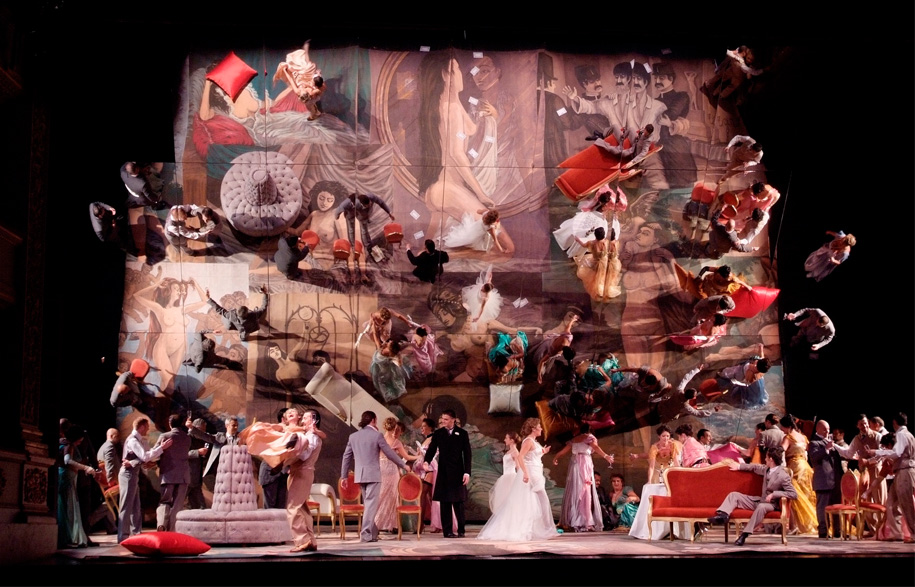 "Svoboda," says Adam, "is like the Renzo Piano of [set design]. He was doing massive scale and non-naturalistic work back in the 1960s when set design was about [literally] painting a picture."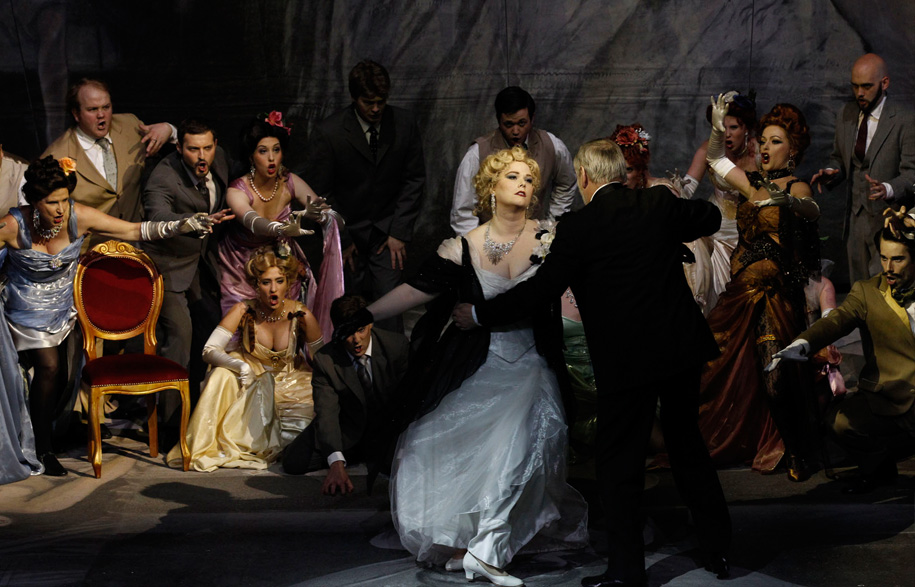 Playing with scale and mixing illusion with reality are just 2 examples of Svoboda's psychological approach to set design. His famed mirrored wall for La Traviata is a perfect example of this.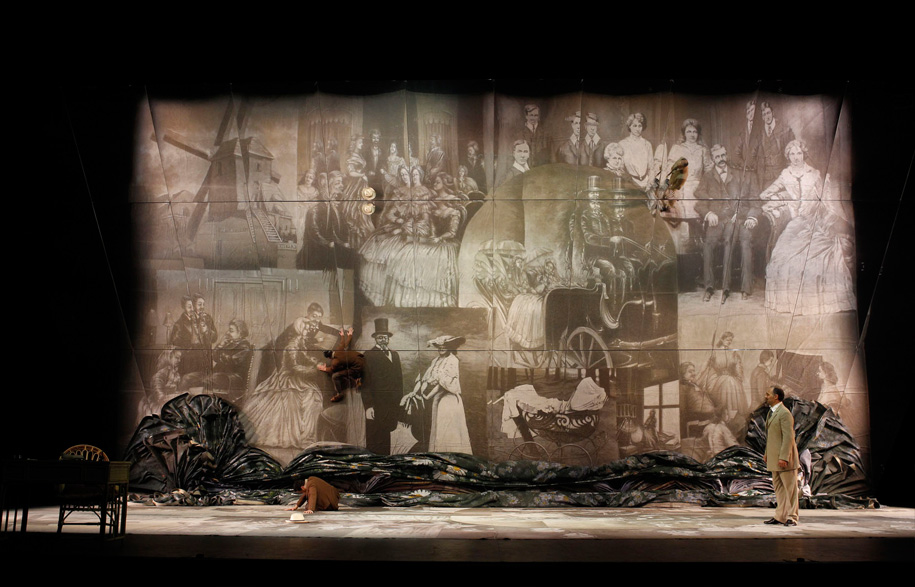 Svoboda's psychological landscape is created through a clever play on 'photographic' scenery. A mirrored wall, suspended at an angle over the stage floor-space offers audiences a double-view, straight on and bird-like from above. Instead of using the traditional four walls and ceiling, Svoboda engages the floor, using a series of painted cloths to outline different locations throughout the operatic story.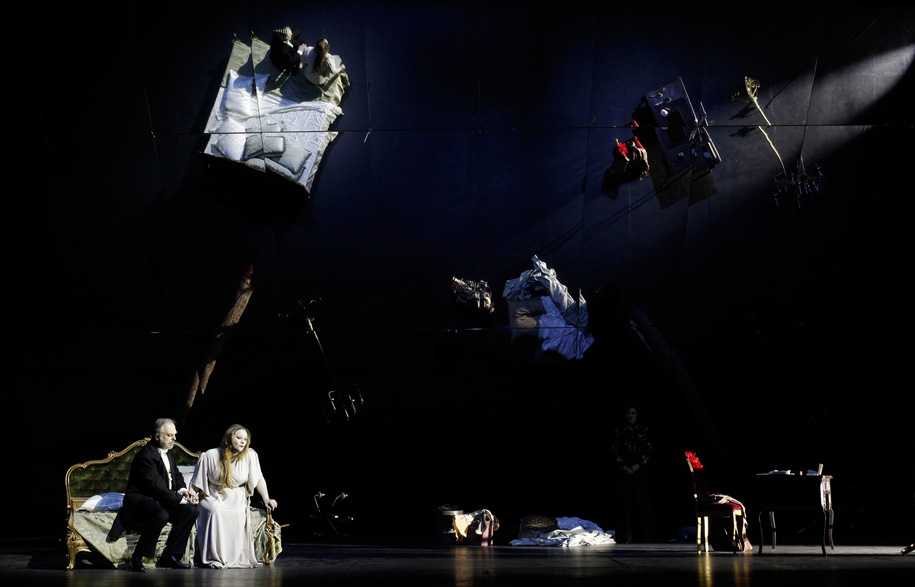 "He's playing with illusion and the classics of painted scenery," comments Adam.
The effect is simple yet powerful, utilising floor-scapes, props and people to create that interplay between reality, illusion and reflection.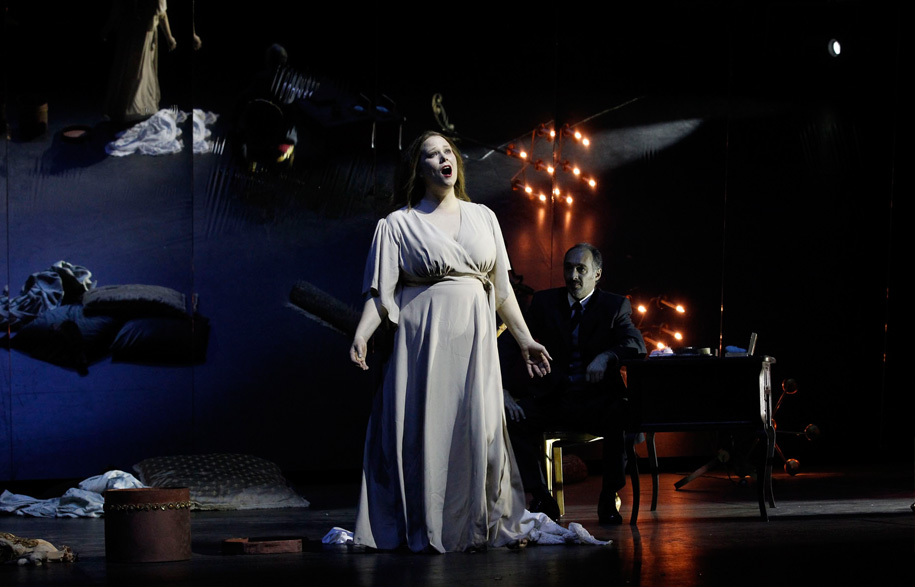 "Set design is so much about expression and story telling," says Adam. "Svoboda was in the first set of designers [to prove that] you don't need to recreate a photographic scene, you can lead the show with a psychological landscape. Viewers will work out where you're setting it."
La Traviata runs at Her Majesty's Theatre until 29 May.
Victorian Opera
victorianopera.com.au
---