The show features investigative work from twelve influential Australian designers including 'global' architect Anupama Kundoo of MaterialByProduct. Kundoo's installation Light Matters is an investigation into the architect's building strategy for affordable and sustainable shelter design.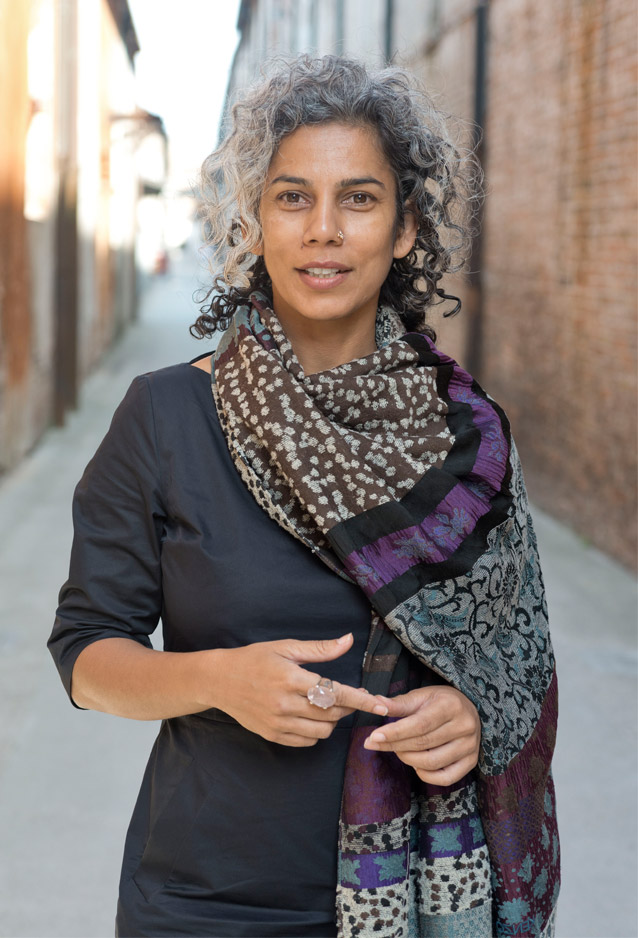 "Light Matters represents architecture principally through the spatial experience rather than through models, photographs or other visual media," explains Kundoo. "I think that the perception of architecture has become disconnected from the experience of the whole, and is becoming increasingly about how buildings look from the outside. In order to understand architecture I think it is necessary to inhabit space with one's body in true scale. Having once established this relation, it is possible to truly understand the synthesis of varied and complex aspects that architecture brings about."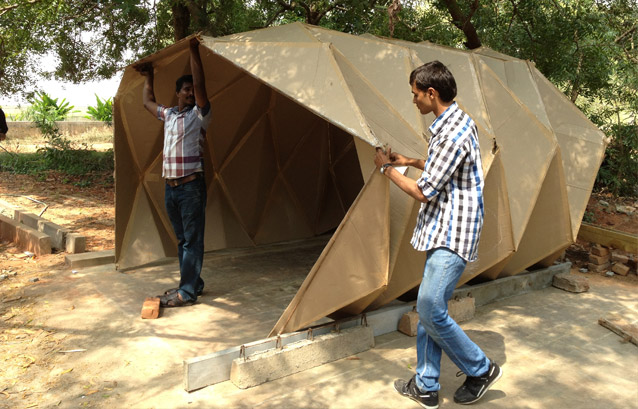 Kundoo's 'Light Matters' presents her approach to achieving the idea of a 'shelter for all' in the context of the social segregation and growing disparity in the world. "'Light' suggests light weight approaches, 'light' impact on the environment and ease of fabrication. 'Light' also represents 'knowledge' and 'consciousness'," explains Kundoo. "At times of extreme concern about natural resources, knowledge-based sophisticated engineering can significantly optimise the amount of material consumed while engaging relatively unskilled labour to enable that shelter can be afforded to all – economically and environmentally."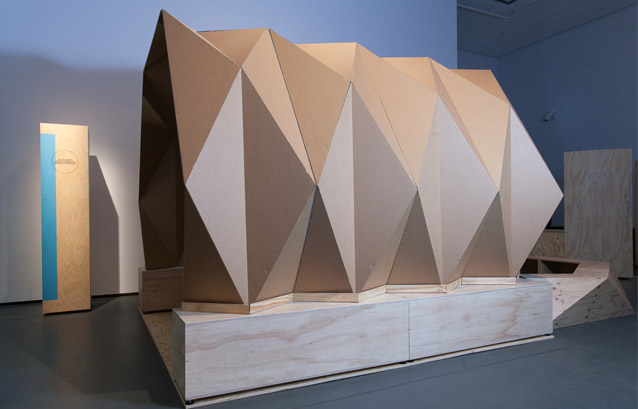 Kundoo's installation is a light weight ferro-cement shelter prototype developed by the introduction of folds and bends that give the material rigidity, making it a viable and affordable alternative to roof construction. "Inspired by crease patterns developed in origami, the prototype shelter integrates geometry, engineering and material properties in the development of appropriate forms," adds Kundoo. "The ideas also extend beyond architecture into furniture design and furnishings, as seen in the installation."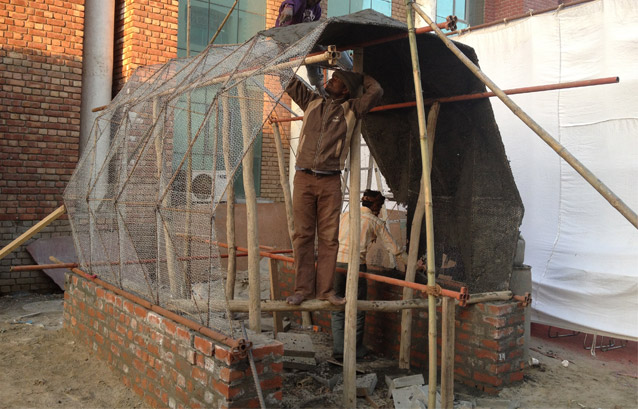 Kundoo's work is the result of testing and experimentation at grass roots level. "The idea of 'Light Matters' was tested through building two full-scale roof prototypes in India to confirm the basic premises of the design approach," explains Kundoo. "While the exhibition will travel through Australia, two further prototypes will be built, one in Australia and another in India, to further refine the structural design details for efficiency." One of Kundoo's shelters will be completed as a set of two roofing units with a courtyard for use as a family residence.
"The complete structure will determine the extent to which this design is cost competitive, as well as summarise the comparative environmental impact as compared with conventional construction," continues Kundoo. "The two prototypes will determine the relevance of this design in both contexts: the developed countries and the developing countries, due to their different realities concerning material and labour/machines in the construction process. Thereafter the idea is that this approach could be brought into the mainstream to address the need for quick shelter in a variety of social, economic and environmental contexts."
An interview with Anupama Kundoo, produced by Patrick Abboud, courtesy of Object Gallery.
'Light Matters will be on display from' 6 July – 1 September 2013 at Casula Powerhouse Arts Centre
CUSP
cusp-design.com
---