The pungent smell of coffee beans permeates the bright, cavernous warehouse space, set above the Allpress coffee grinding house in Collingwood, Melbourne. It's in direct contrast to the clean, breezy room settings which appear as if effortlessly conceived, yet carry the undertones of a razor sharp eye and curatorial hand.
This is the pop-up exhibition of French furniture brand Ligne Roset, staged by Australian retailer Domo with Melbourne design studio Hecker Guthrie.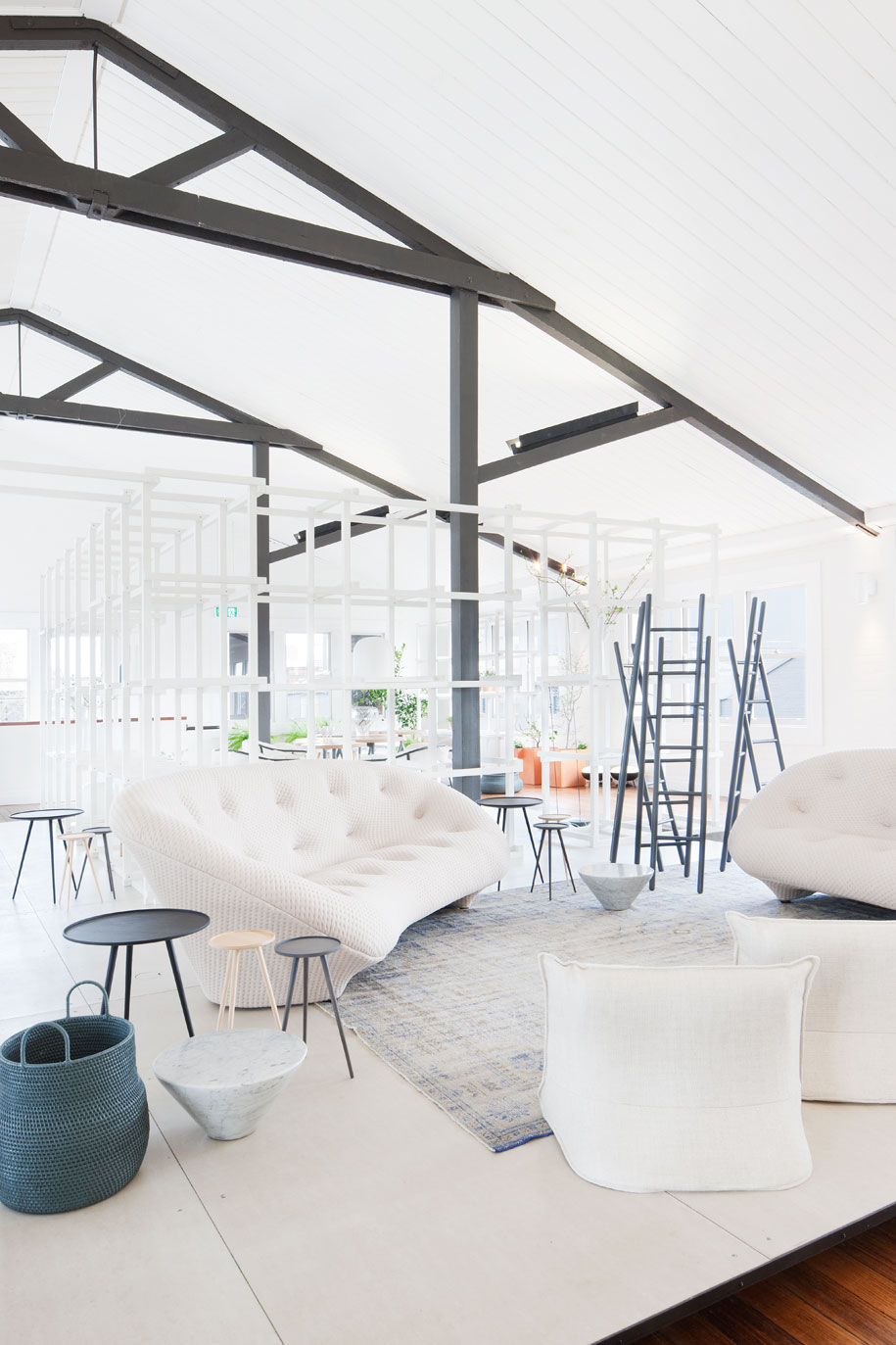 Entitled Living it large in small spaces, this creative collaboration was intended to demonstrate that small spaces, when designed well, could actually be preferable to large spaces – particularly those designed poorly.
Segmenting the warehouse floor into 5 distinct spaces, Hecker Guthrie took on the challenge of creating Ligne Roset-filled environments that centred around Australian living habits of eat, live, sleep, work and outdoor. Each space accommodated the full accoutrements of its category – lounge settings with tiny side tables and floor cushions, workspaces with compact desking and smart, off-the-floor storage.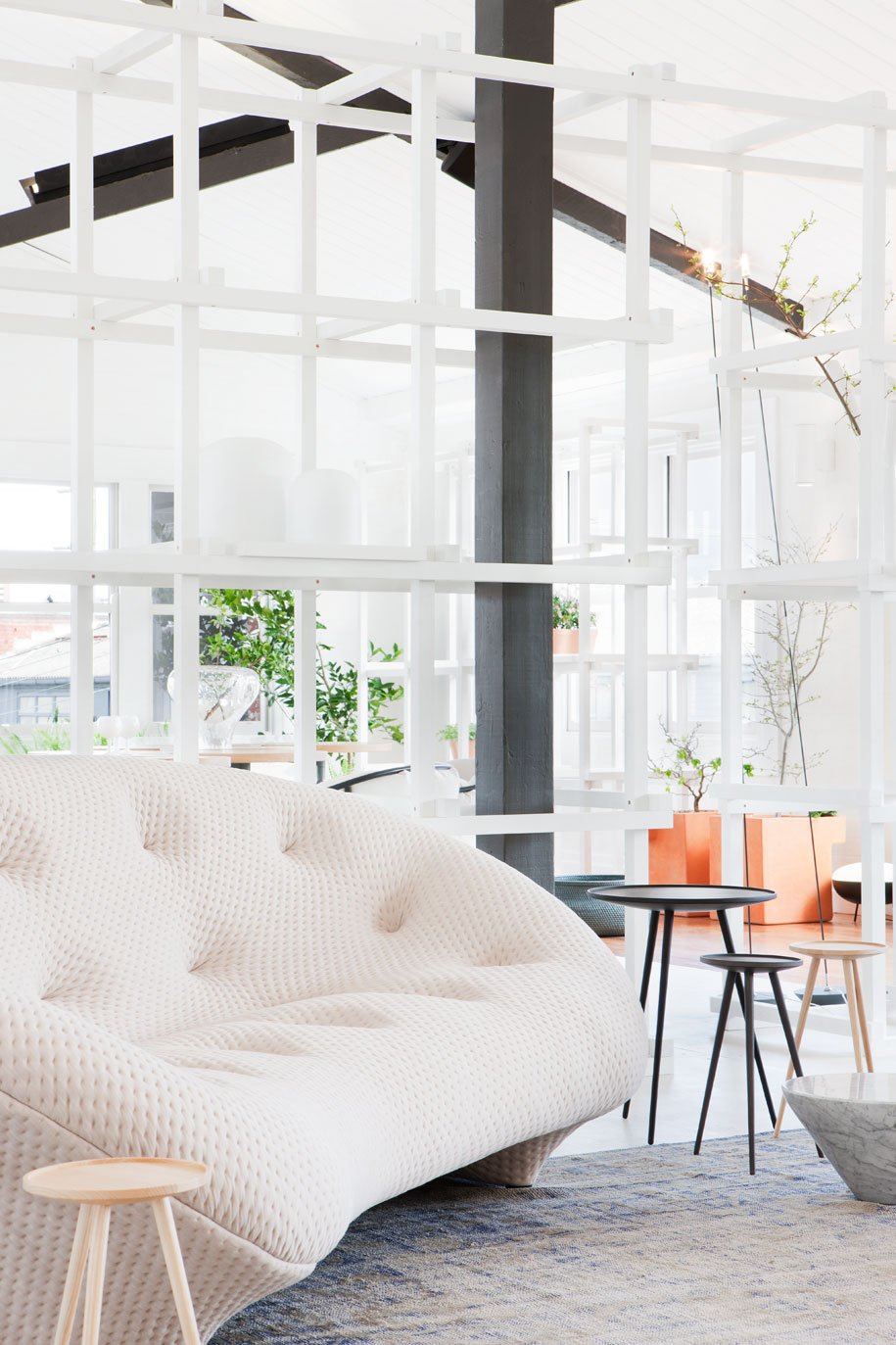 As Domo's founder, Franke Novembre, comments: "After 30 years in furniture retailing, we've seen a shift in people's lifestyle and living requirements and we recognise the need to provide pieces that cater for apartment living.
"Fortunately good design is recognised across the globe and brands such as Ligne Roset can often cut through cultural boundaries and break down traditional models of furnishing spaces. We're excited to see Hecker Guthrie's interpretation of the brand for the Australian apartment market," Novembre says.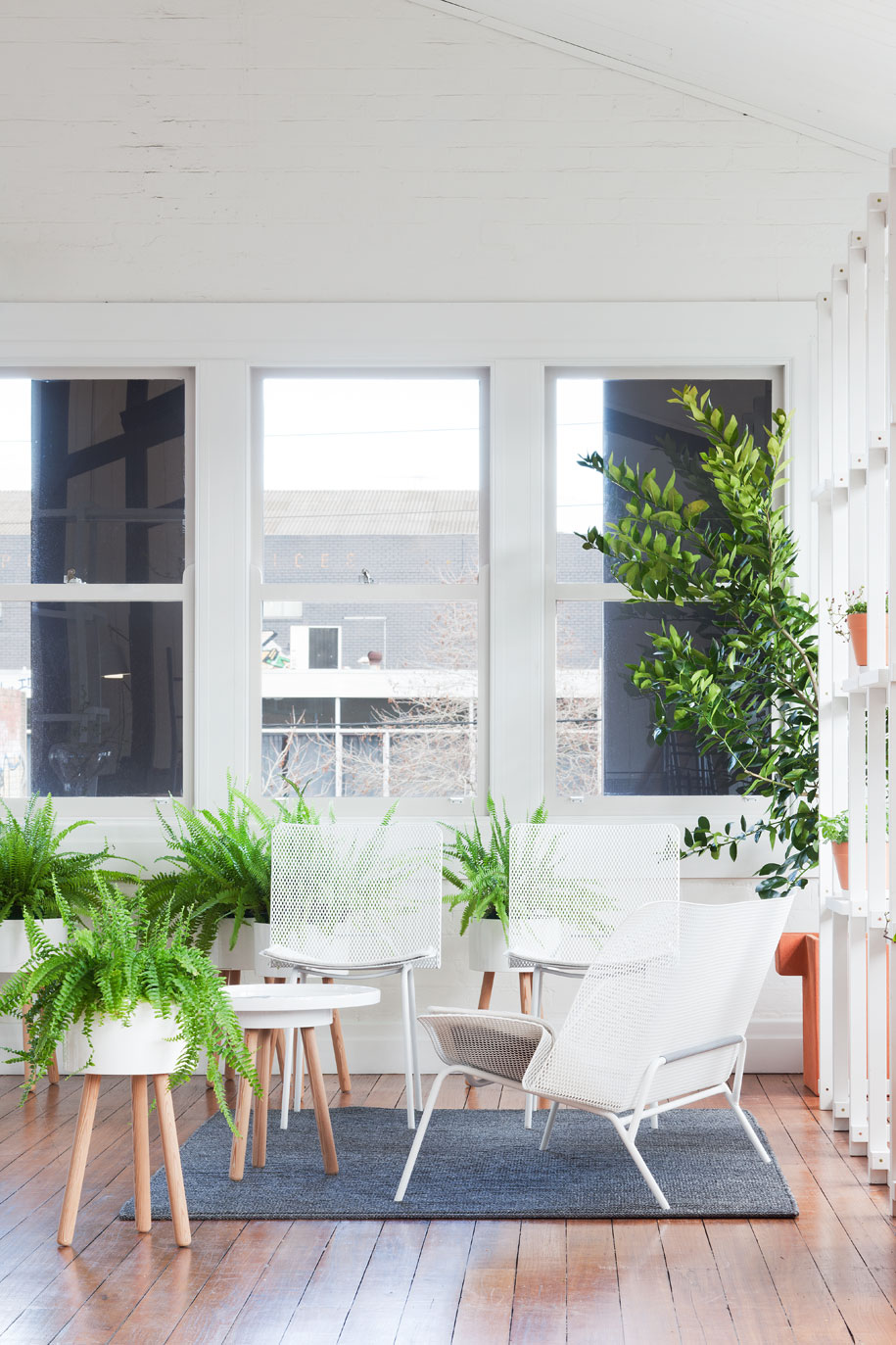 Hecker Guthrie's "trademark design flair" could be felt throughout the space, encouraging visitors to re-think their traditionally-held views of domestic space, and make considered decisions on key furniture pieces.
"We often say that 'luxury' is about the absence of problems, rather than the addition of flashy features and this is the approach that needs to be adopted by people living in apartments," says Hecker Guthrie director Hamish Guthrie.
Living It Large In Small Spaces ran for 2 weeks at Allpress, Collingwood earlier this month.
Domo
domo.com.au
Hecker Guthrie
heckerguthrie.com
---