Melbourne Indesign is a relaxed and social, immersive inner city design experience.
Held biannually since 2004 (previously named 'Saturday in Design'), it brings together Melbourne's four design precincts: Collingwood, Fitzroy, Melbourne CBD and Richmond, with design trails connecting activated showrooms and pop-up spaces, showcasing the best new design from across Australia and around the world.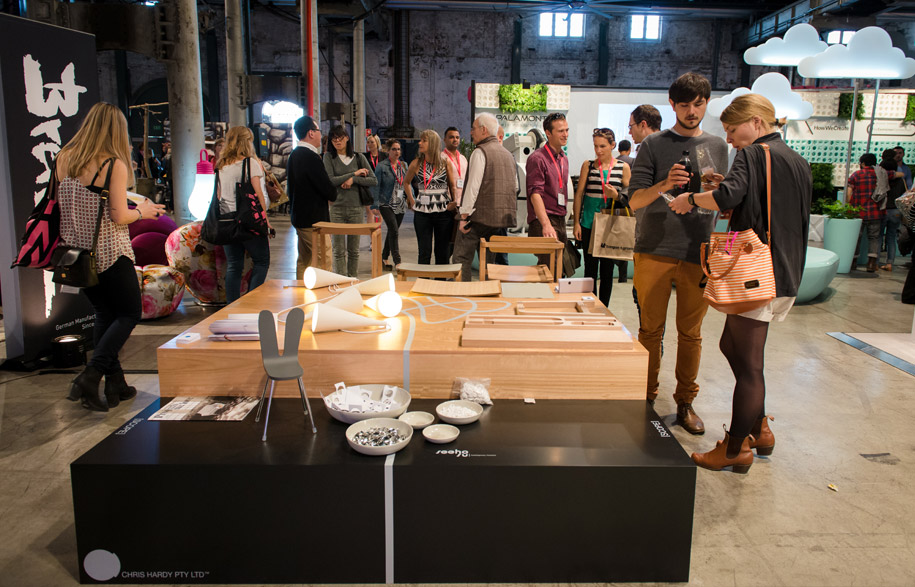 Chris Hardy at Galleria, Sydney Indesign 2013
It's completely free to attend, you just need to register. This will provide you with an all-access-pass to all the showrooms and venues, and their activities and entertainments on the day.
This non-traditional inner city format of activated showrooms, design trails and precincts sets Melbourne Indesign apart from other trade events. Registration also gives you free all-day travel on the Indesign: The Event shuttle buses, traveling between highlights in the four design precincts all day on the Saturday, and of course there are many adjacent tram routes.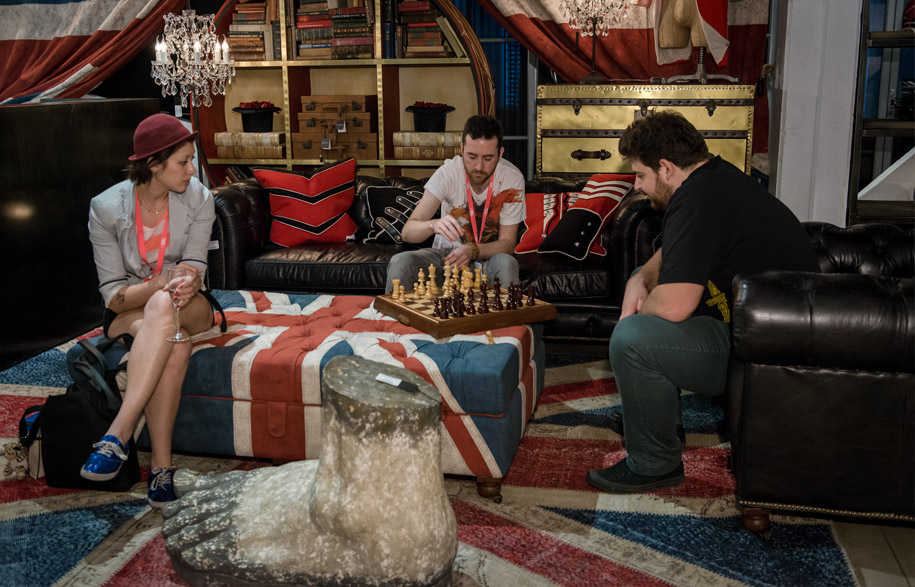 Coco Republic and Smeg shared showroom at Sydney Indesign 2013
Another unmissable feature of Melbourne Indesign is The Project, their long-running installation series. The Project sees local architects, designers, creative studios and artists collaborate with Melbourne Indesign exhibitors (high end commercial and boutique design brands) to create engaging installations that activate their showroom, space, or products. This year, the theme for these installations is 'Inception'.
If you register online now, you'll skip the registration queues and make the most of your time on event day. If you register before Monday 18 August, and visit at least four showrooms during Melbourne Indesign (which of course you will anyway!), you go in the running to win gorgeous, new design prizes from their exhibitors. These include an exquisite rug from Designer Rugs, with more prizes to be announced soon.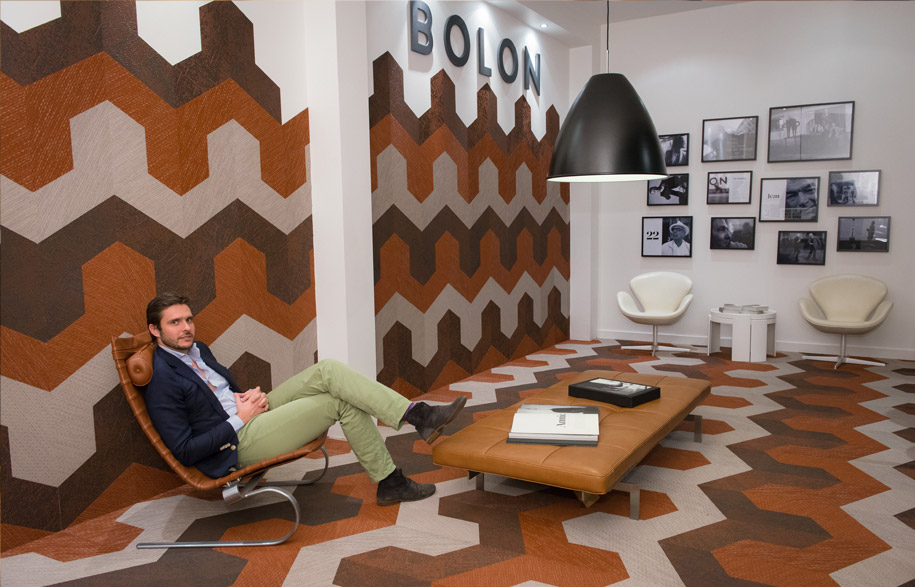 Corporate Culture and Bolon's shared showroom at Sydney Indesign 2013
Some events at Melbourne Indesign will be ticketed, so keep an eye out for programming updates once you register.
So why wait? Reserve your place at Melbourne Indesign now.
Melbourne Indesign
melbourneindesign.com.au

---