Last time the National Gallery of Victoria attempted a landmark survey of Aboriginal Art it was 1981 – a decade before Indigenous women started gaining recognition for their art and 16 years before the Venice Biennale show that placed it on the world stage using powerful works by Emily Kam Kngwarray, Judy Watson and Yvonne Koolmatrie. All 328 works in the 1981 exhibition were men's.
My how things have changed. NGV's highly anticipated new show Who's Afraid of Colour? is a discipline-hopping, stereotype-defying celebration of the work of 118 Indigenous women via 300 works drawn from the NGV's now vast collection of more than 4000 pieces.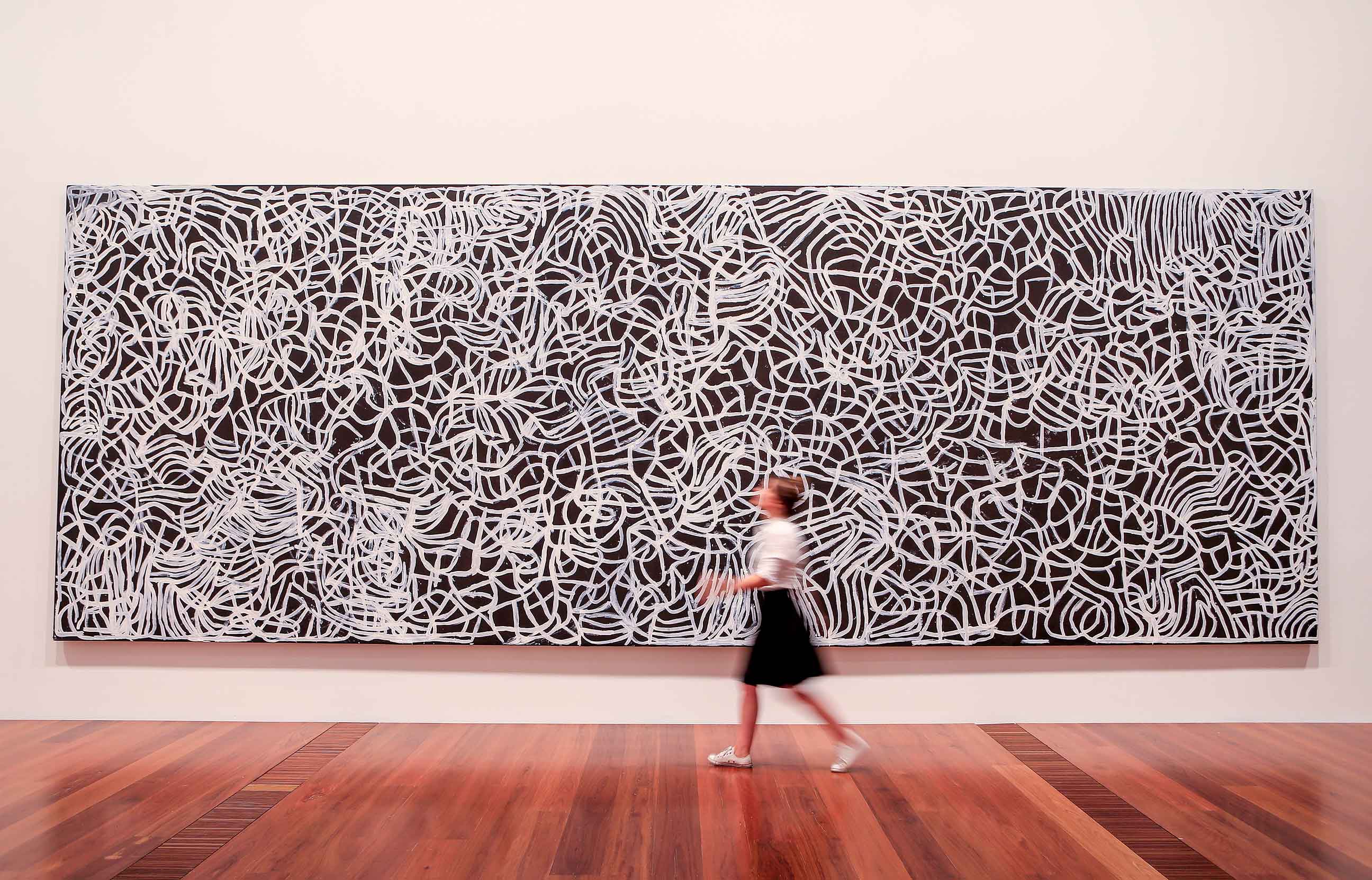 Curator Judith Ryan, NGV's Senior Curator of Indigenous Australian Art, says Who's Afraid of Colour? showcases "pioneers and innovators" working in everything from customary woven objects to body ornamentation, batik, blown glass, paintings on canvas and skateboard, digital and photographic media and large-scale sculptural installations. "We're looking at the artists who are adventurers, who are breaking new ground with their work," says Judith.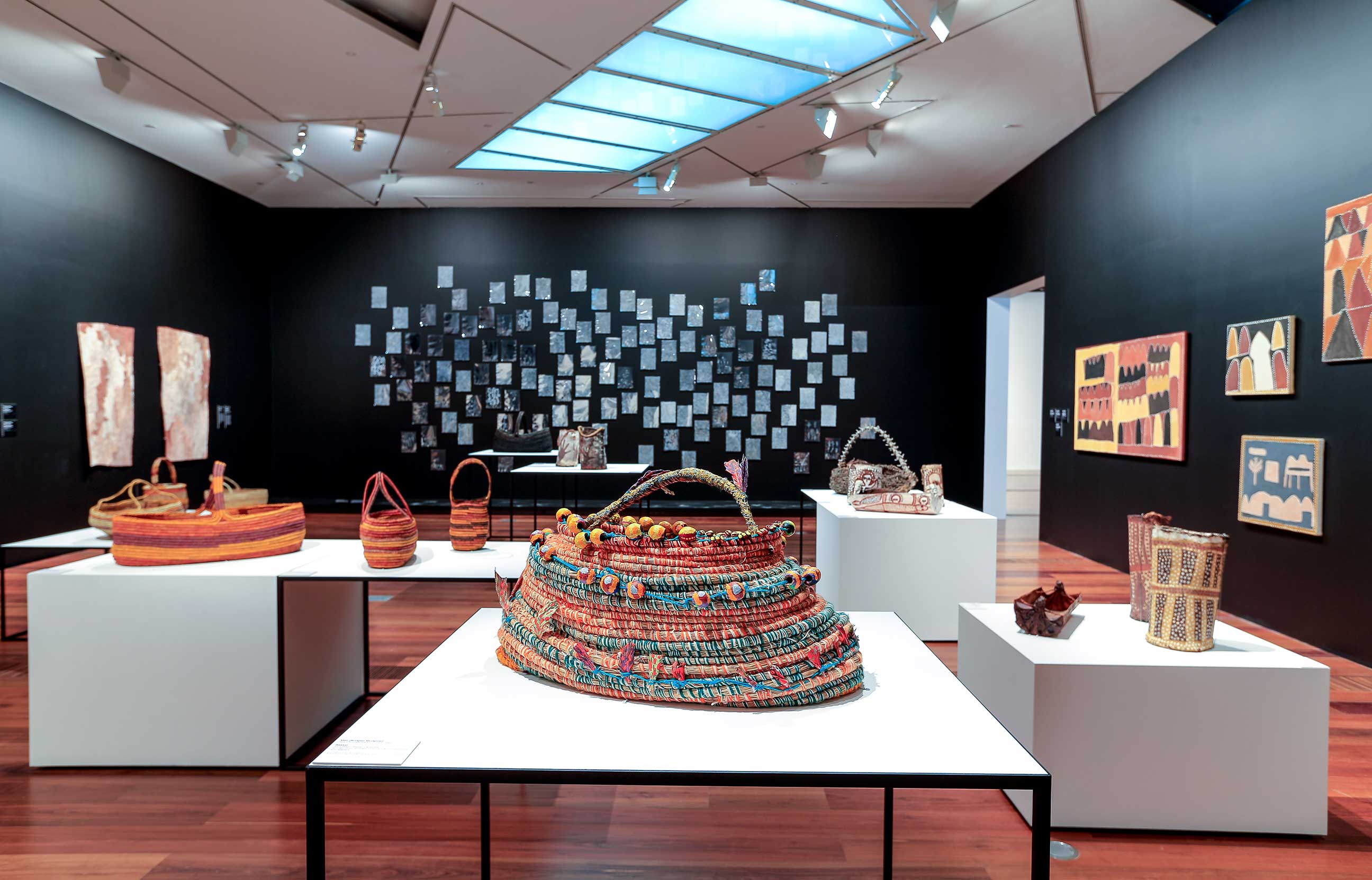 Keen to highlight not only the artists' bold use of colour but entire bodies of work never before shown together, NGV has devoted six gallery spaces to the show. This means entire rooms showcasing everything from Western Desert painting and Elcho Island textiles to recent acquisitions by photographic and digital artists Destiny Deacon and Bindi Cole Chocka and the extraordinary found-object sculptures of Jenny Crompton.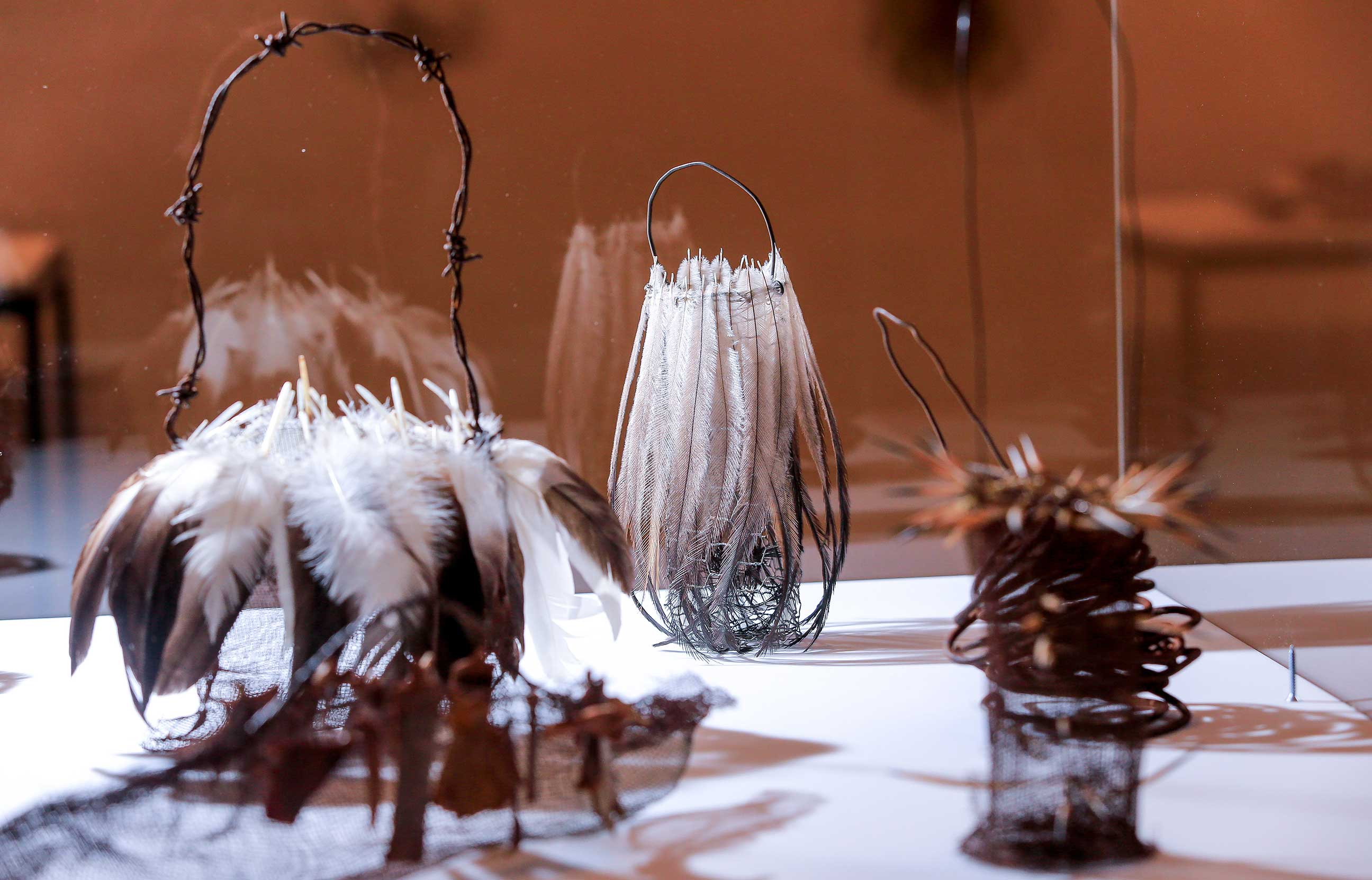 Jenny's exquisite 32-piece suspended installation Sea Country Spirits is a standout of the show. It recently took out both the Sculpture Trail and People's Choice Awards in the 2016 Lorne Sculpture Biennale. Like all Crompton's work it's meticulous and mysterious. It emerged intuitively over 18 months as she wove together all manner of natural materials from copper wire to kangaroo bones and baby cockatoos feathers plucked from wattle trees over three molting seasons.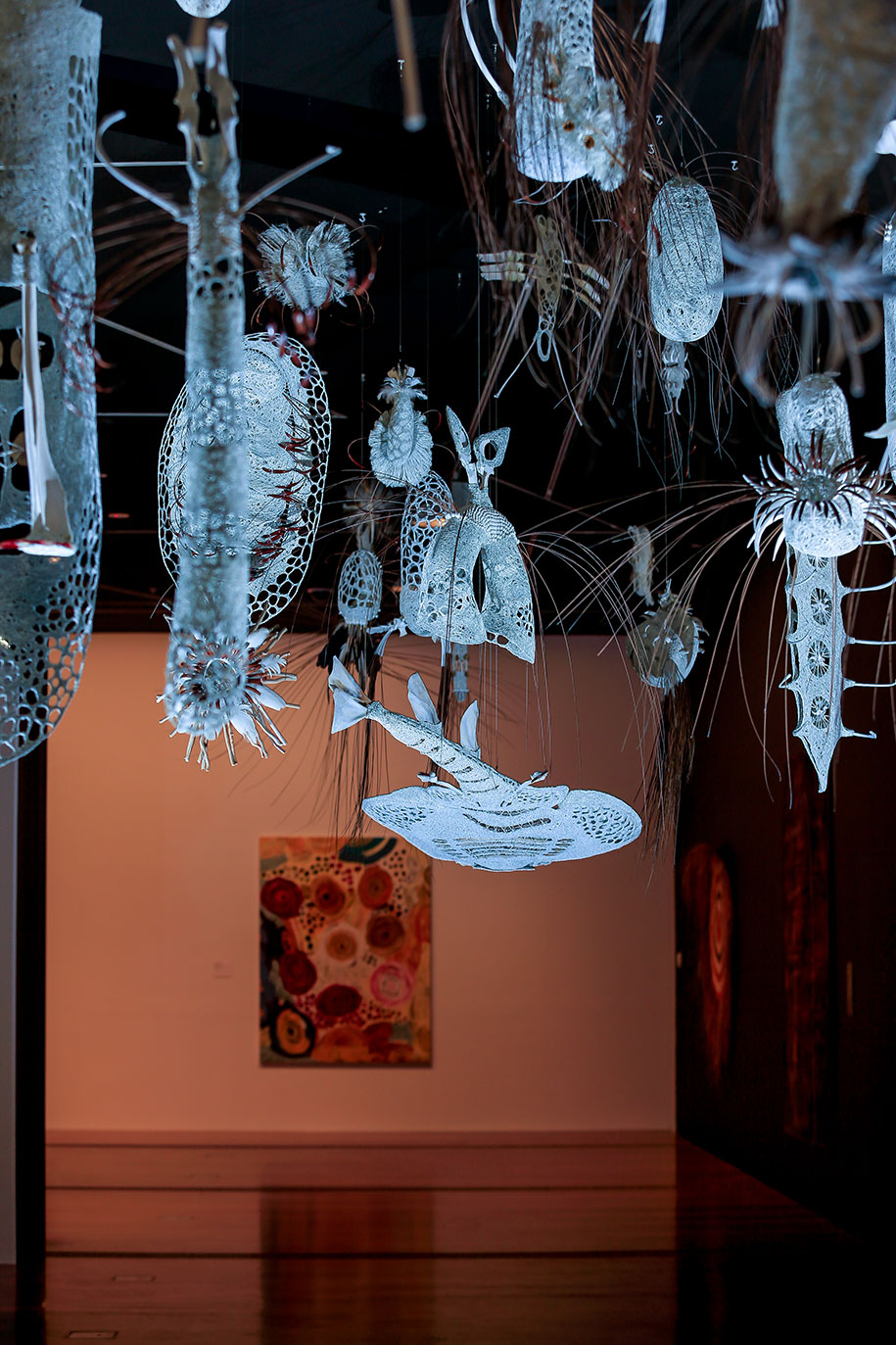 Jenny fossicks for the objects that inform her work on walks at Point Addis beach near her Bellbrae home on Victoria's Surf Coast. She listens deeply to whatever calls her – from seaweed to a bloom of dried bluebottle skeletons – and adapts her themes and techniques to suit.
A self-taught artist who only discovered her Aboriginal heritage seven years ago, Jenny has always felt guided in her creative process. "I really do believe in my work that I'm guided by my ancestors," she says. "To me it is a sensory thing. In Aboriginal spirituality it's deep listening to the land."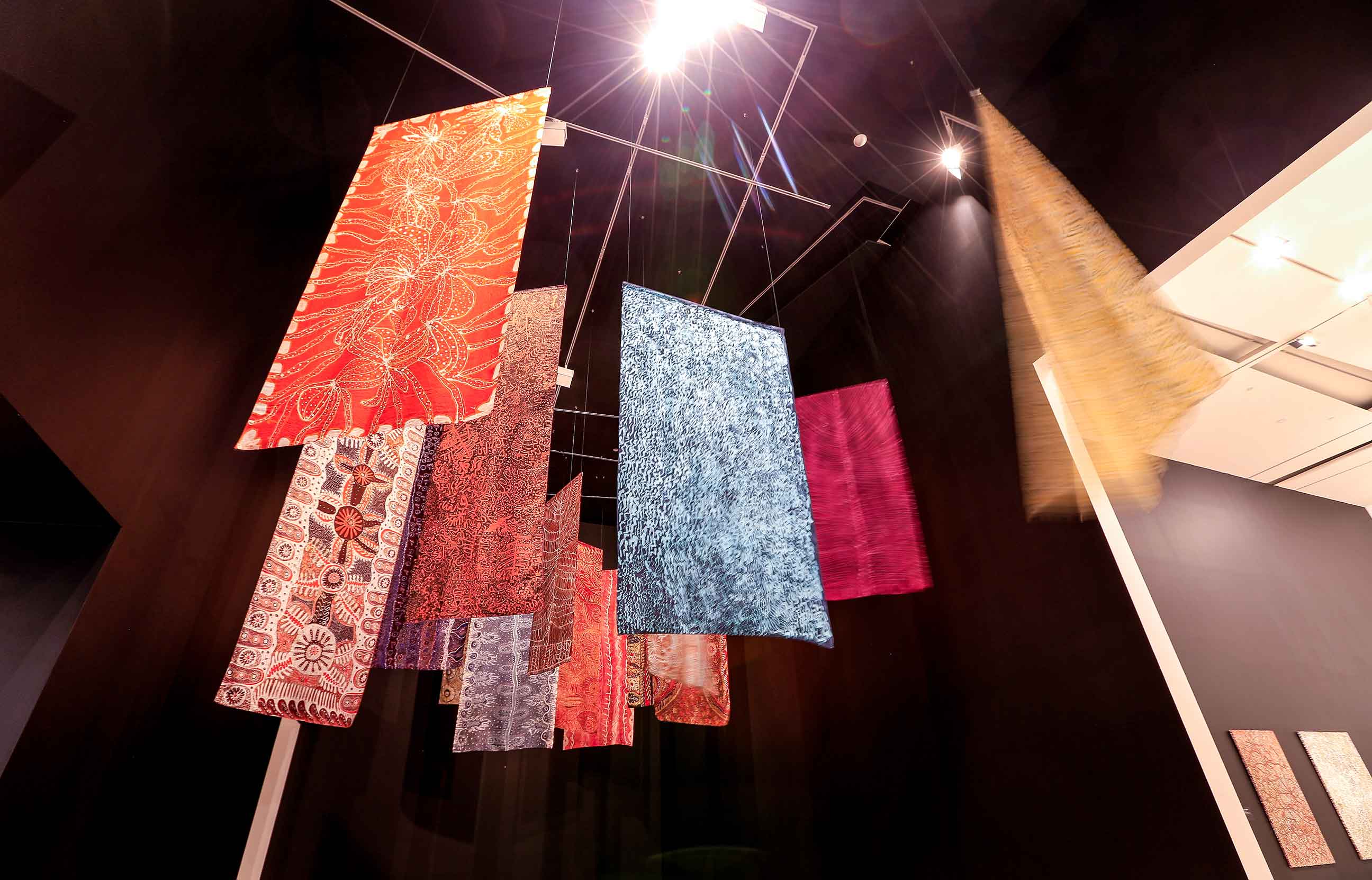 Having Sea Country Spirits included in Who's Afraid of Colour? is clearly a huge thrill. "It's a truly remarkable and highly significant exhibition," Jenny says. "I'm pretty much in awe of all the other works, as you can well imagine."
Who's Afraid of Colour? is on now at The Ian Potter Centre: NGV Australia until April 2017.
ngv.vic.gov.au/exhibition/whos-afraid-of-colour
Jenny Crompton
jennycrompton.com.au 
Words by Kath Dolan
Photography by Wayne Taylor and courtesy of the NGV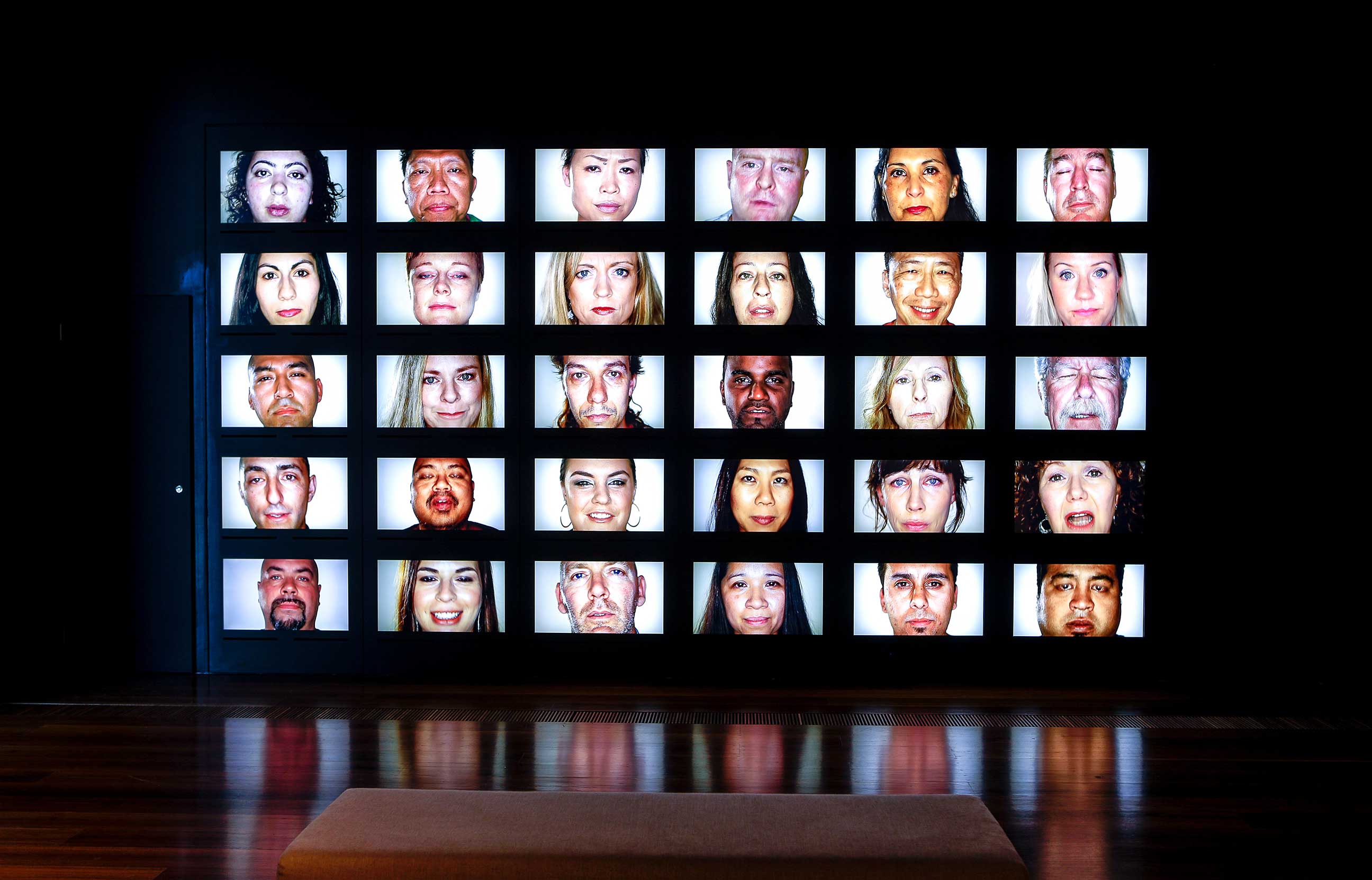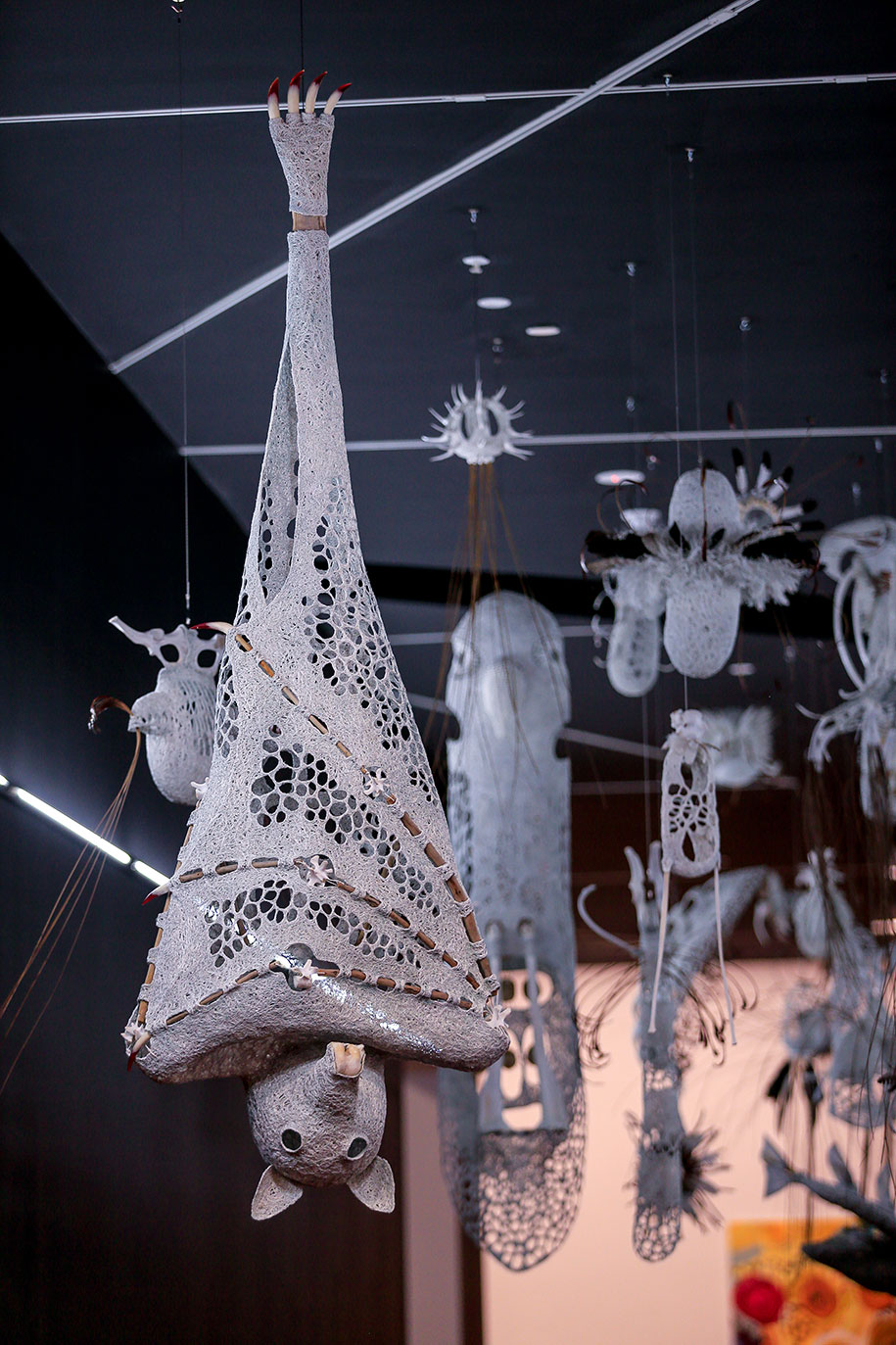 ---