In a world of 24-hour news cycles, smartphone addictions and excessive consumerism, it's hardly surprising our homes, and our bathrooms particularly, have taken on a new role – that of a comforting protector. A place of retreat away from life's stresses. This may seem a new approach for pragmatic Westerners, but in the East, bathrooms have long been seen and designed as a restorative mecca. As we play catch-up, we look to the spiritual wisdom of Asia to inform our washrooms. It's taken some time – by way of cherry blossom tile motifs and buddhist statues, no doubt – but when it comes to Asian bathroom design ideas, we're starting to get the hang of things.
For Darren Jenner, Design Director and Co-Founder of interior architecture firm, Minosa Design, a connection to nature – whether through the selection of materials, or a physical closeness to the outdoors – is the fundamental from which other Asian bathroom design ideas are brought to life. Inspired by the Chinese philosophy, the Yin and Yang bathroom designed by Darren's team plays boldly with contrasts. The black and white palette anchors the space, while the clean form and function creates an energised calm throughout. A nod to the Japanese principle Seijaku (promoting serenity and tranquility), the bathroom is decidedly spare, imparting a sense of focus and clarity on all those who enter. Here, there's a place for everything and everything is in its place.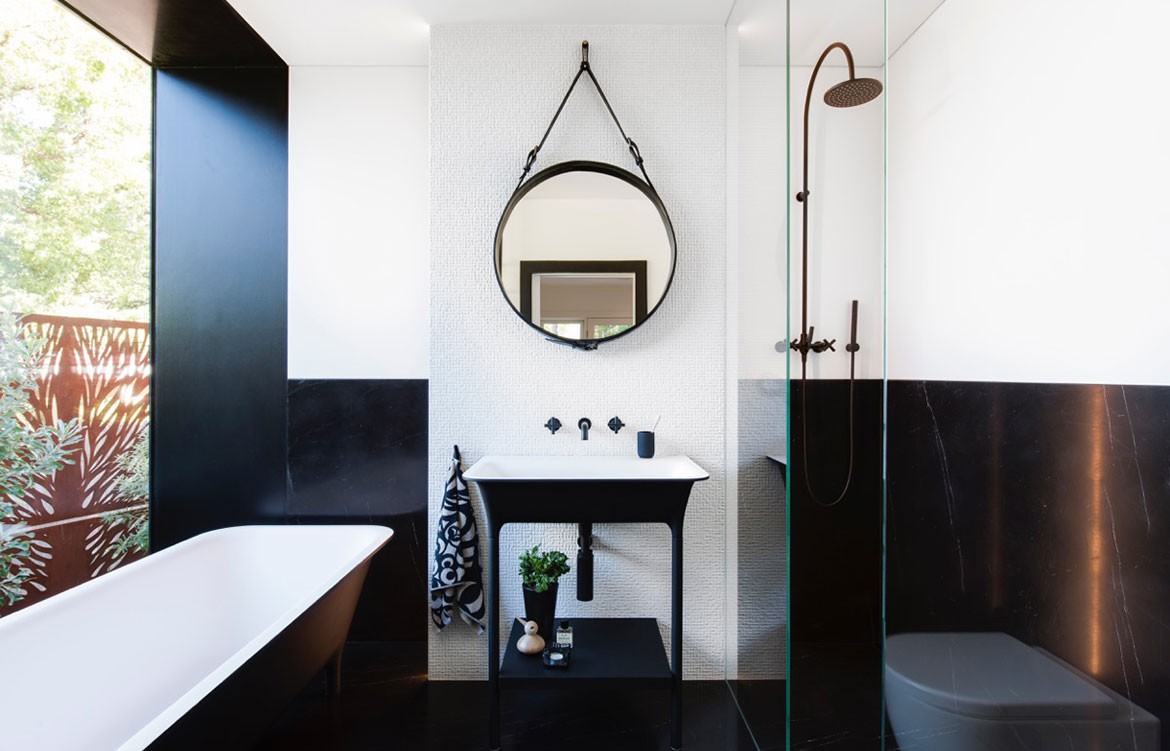 This sense of order runs through all Minosa Design projects of this nature. However, considering the rich tapestry of Asian bathroom design ideas, there's no one-size-fits-all solution. The washroom brief for a home in Sydney's Clovelly called for less statement contrast, more elegant flow. A modern take on traditional Asian spas, expansive marble and tall charcoal tiles were used to recall this minimalist luxury, while a freestanding bath elevated on marble speaks to the age-old bathhouses favoured in the region.
Similarly, Mardi Doherty of Doherty Design Studio looked to tradition when designing a Japanese-style washroom for a client's holiday home in rural Victoria. "It's customary [in Japan] to completely clean yourself before entering the bath," says Mardi. "A separate shower area sits beside the bath for this purpose." The deep soaking bath was chosen for leisure as much as it was for function, and delivers sweeping views across the Victorian goldfields from it's post.
Founded on the Asian principles of balance and harmony, simplicity and nature, these spaces – like many in this new wave of bathroom design – are an idyllic ode to the East, with no buddha statue in sight.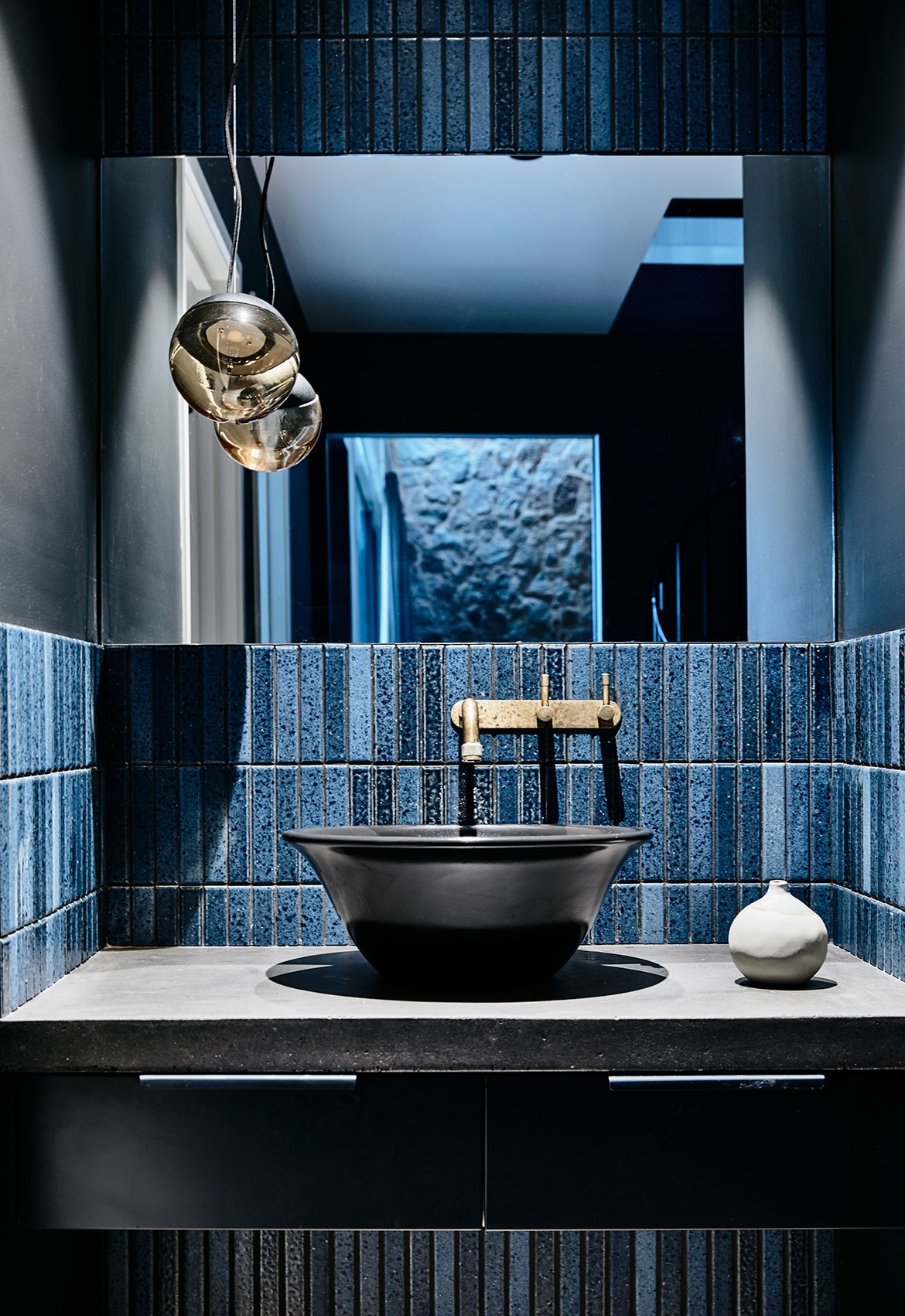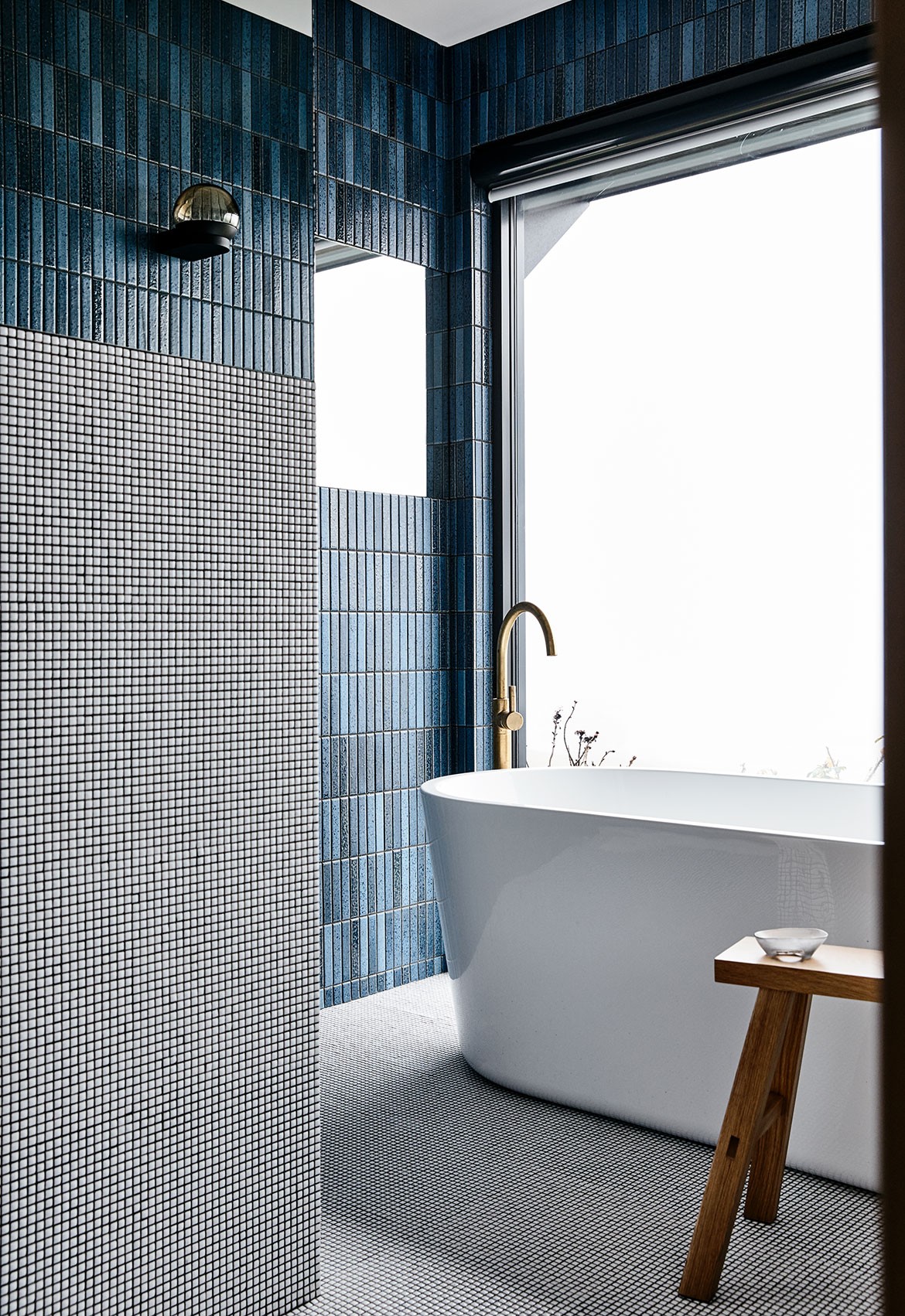 ---