Roz de Waal is the charismatic Design Director behind Markian, one of the latest and most exhilarating arrivals to the Australian furniture design scene. Born in the midst of the pandemic, Brisbane's new design destination was established to offer locally crafted and responsibly made products that were less affected by the wider international turmoil and logistical issues. But the launch of the venture has brought much more than that. Markian's inaugural collection – the highly-resolved and cohesive VIEIRA – establishes the new brand as a bold, original, and innovative creative voice in the local design arena. And it comes as no surprise that five of Markian's opening designs have already been selected finalists of this year's edition of VIVID Emerging Designer.
It's impossible not to make an immediate link between the brand's striking offering and the captivating persona of Markian's lead designer. It's also hard to believe Roz was close to forging a career in law instead. "My father was a barrister, or an advocate, which is what they're called in South Africa where I grew up," Roz explains. She is eloquent, engaging, and encouraging. Somehow, it's easy to imagine her as a compelling counsel too. "As the eldest daughter, I felt like I had to follow in his footsteps," she says. Driven by the family tradition – and love for justice, she adds – Roz did complete a degree in law but her passion for all things creative never abated. "I wanted to be an actress when I was a child," Roz tells me. "I've always loved design and creative arts; I've always loved expression. That was the passion." Her next academic choice, Masters in English literature, was somewhat more aligned with her affinity for arts – and it further cemented her commitment to creativity. "I was also interested in university for the sake of enriching one's outlook and ability to meander through different concepts, and understand how they shift our own perception," she explains the appeal of academia, which she still maintains firm ties to as a lecturer at the University of Queensland.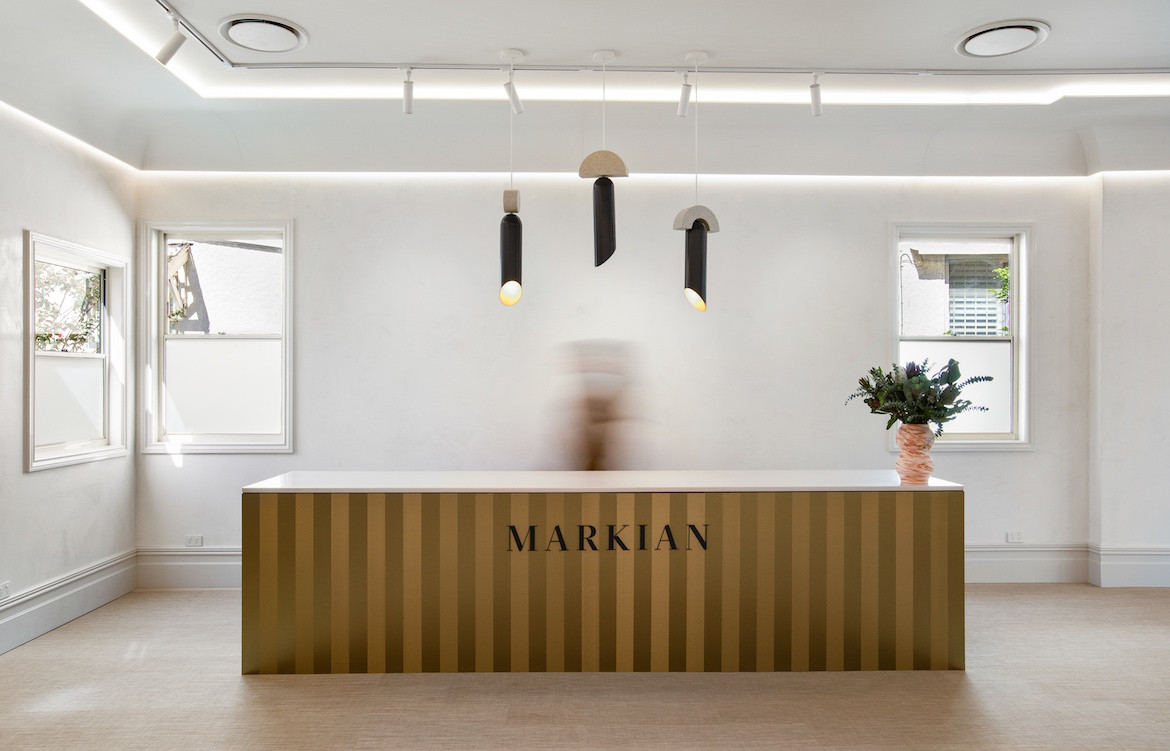 After graduation, Roz became immersed in the world of luxury travel. With Dubai as her base, she travelled extensively which, she reminisces, was almost like getting another degree altogether – this time, in culture and people. It was on her travels that Roz fell in love with Brisbane – the perfect juxtaposition to the fast-paced life of Dubai. "I found it quaint, but not in the sort of archaic way. I thought, 'I can do this here'," she smiles.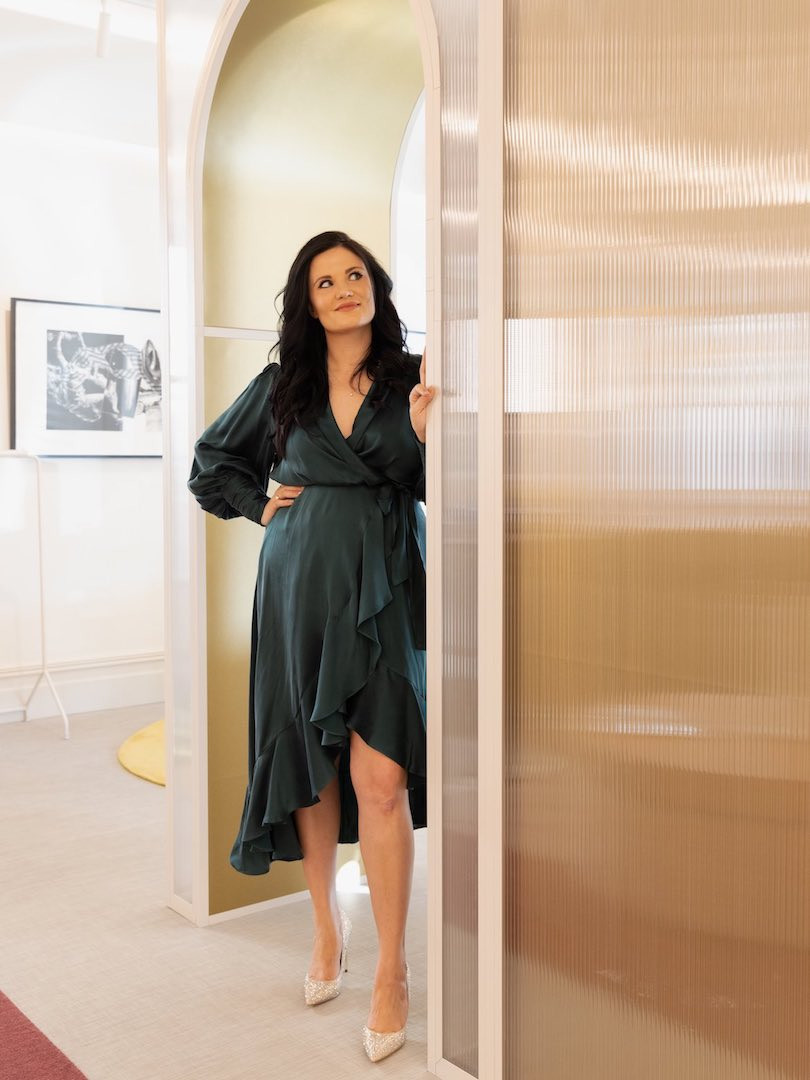 And so Roz de Waal's love affair with Australia began – bidding farewell to her commitments to law, and taking her passion for design to new heights. She considered transferring her qualifications, but the Law Society required her to study for three more years. "It became clear that I could either spend a few years studying something I didn't want to do – or start something new. I decided to study interior design," she says. Unsurprisingly, she took to it like a fish to water.
Alongside her degree, Roz became involved with the Design Institute of Australia – today she's Queensland State Chair – and started teaching at the University of Queensland. In many ways, those two experiences led her to Markian. Through the Institute she met Christopher McKenzie, her creative partner in Markian and in life, with whom she also launched a multidisciplinary design agency called Unlmtd Agency. Her involvement with academia, on the other hand, generated a platform through which she came to meet Andrew and Justin Barrett of Barrett Group, her now business partners. Barrett Group had a factory full of workers and nothing to do. "They asked if I wanted to prototype some stuff," she recalls. And that's how Markian was born. A true group effort, the brand's inception aligns with Roz's view of design as a joint endeavour. "I don't believe design is singular," she says. "I believe it's something that is fundamentally collaborative." And if it wasn't for the collaborative nature of the partnership, Markian's inaugural collection might have looked very different. Roz's partners were so enchanted with a design she created back at university for the Andreu World International Design contest that the original design formed the base for one of Markian's signature designs – the Ray Low table. "It's what became the impetus for Markian's first range," Roz adds.
What presents itself as a multidimensional, coherent, and cerebral collection, VIEIRA – Spanish for "scallop" – was born out of Roz's appreciation of interconnectedness, and encapsulates inspiration that came from nature and the designer's travels. "I love the idea of connection. I think that things are much more than what they are because of the interconnectedness that links them to each other," Roz says. "I love it when things harken back to something else because it reminds you of a memory or it brings you straight back to a smell, or a texture. How often do you look at something or you touch something and experience that connection?"
The shape of a scallop that is so pertinently celebrated throughout the range is certainly something that expresses this subtlety of connection. "It was a shape that I didn't realise I was documenting in my travels," the designer says. "It's everywhere. I picked it up in the grand spaces in Milan, and I found it in Istanbul's Hagia Sophia. While there is a perception that a scallop shape is very 'now', it is actually an ancient pattern." Alongside the pronounced curvature of the scallop motif, Vieira's colour palette – inspired by some of Australia and South Africa's native flowers – evokes the very same idea of connection. Roz pulls up a yellow banksia, one of her favorite flowers. "If you look at it, you can see a dove grey, and a sort of citrusy yellow too. Those colours were actually what Pantone has put forward as the colours of the year. And here they are – in nature, together," Roz explains. "And these flowers are native in Australia as well as in South Africa. So it's that connection between space and vegetation, but also between what we see as native. We may live on opposite ends of the world, but both countries love the same type of flowers." Roz doesn't see the world in a linear way. "Everything is connected, everything is impressionable," she adds.
The stunning colours and shapes of Roz's designs are brought to life through Marblo by Markian, a bespoke solid surface Roz's team created as an alternative to stone. Roz explains that Marblo by Markian can be machined in the same way wood is, and has very low particle release. It can also be honed back. "It's made in Australia and is almost infinitely recyclable, too," she adds. Sustainability, and stewardship around responsible supply chains are incredibly important to the brand that are signatories to the UN Global Compact and that are in process of having the range GECA certified. "At the end of its lifecycle, we encourage clients to send everything back to us. It is then sent to the factory in Perth to get ground down, or reused into a different version of it." The current collection features four different patterns – Scatter, Spot, Speckle, and Set – and Markian is working on the concept for project applications with the view of releasing Marblo by Markian as panels in the not too distant future. And while Roz's focus is still firmly set on the inaugural collection which – due to COVID-19 – hasn't had a chance to be properly launched across Sydney and Melbourne markets, that's not the only thing she has in the works.
"We want to release lighting next. And our ceramics have been in the mix for a while," she says, explaining that because of their wonderfully intricate shapes, Roz is still working with mould makers on how these will come to life. Roz is also ruminating ideas for the new collection, which, she says, may be coming as soon as the middle of next year. "At the moment, I'm obsessed with sculptural paper folding and have been playing around with some shapes. We work with timber a lot, but I would like to shift into metalwork which I think will work best with the type of folding I'm looking to do," she discloses, and says that they may prepare a capsule collection of what's coming next for DENFAIR in February 2022.
There is no doubt that Roz de Waal's multidimensionality fuels her multidisciplinary design practice. A force to be reckoned with, Markian's creative lead embraces a non-linear view of the world, welcomes the complexity of contradictions, and steers clear of labels. "I contain multitudes," Roz smiles as she quotes Whitman. "This always resonated with me because I don't like it when people put you in a box, and expect you to be a certain way." If the brand's inaugural collection is anything to go by, the Australian design scene is bound to be enriched, enhanced, and expanded by the deeply original creative language of Markian's visionary design lead.
Markian
markian.com.au
Photographer
Lauren Young
HMU
Haus of Hof
Dress
Zimmermann
Shoes
Jimmy Choo
Furniture
Markian
Location
Markian Showroom
---