Above: Montage of Piranesi's Veduta della Basilica di S. Paolo (left) and Rick Amor's Ithaca (right)
"The Piranesi Effect" exhibition aims to use contemporary art to emphasise the originality of Piranesi's practice. Although Pirenasi's work has been exhibited with contemporary international artists before, this is the first time it will be shown with that of Australian and New Zealand artists including Rick Amor, Mira Gojak, Michael Graf, Andrew Hazewinkel, Peter Robinson, Jan Senbergs and Simon Terrill.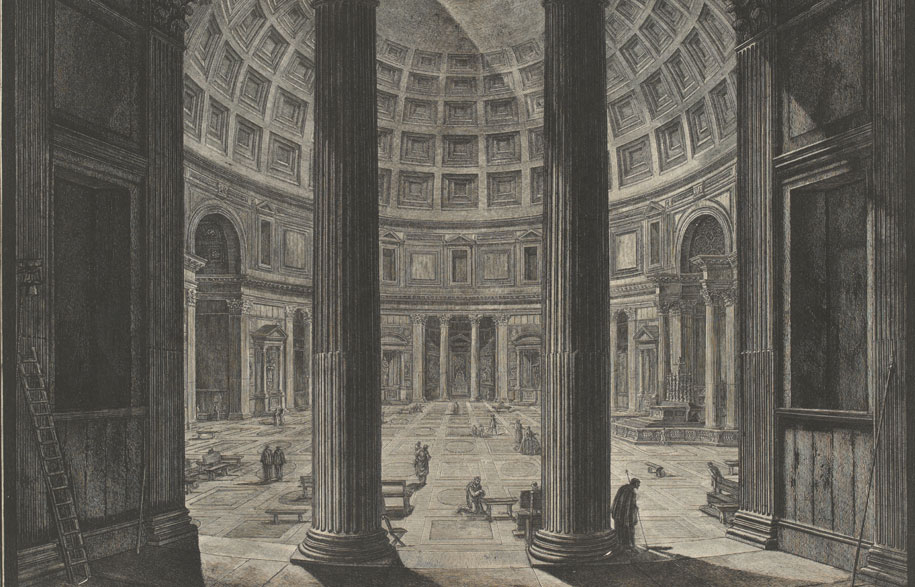 Piranesi's Veduta interna del Panteon
As a response to its companion exhibition, the State Library of Victoria's "Rome: Piranesi's Vision," the connection between Piranesi and contemporary art continues to appeal to today's artistic sensibilities.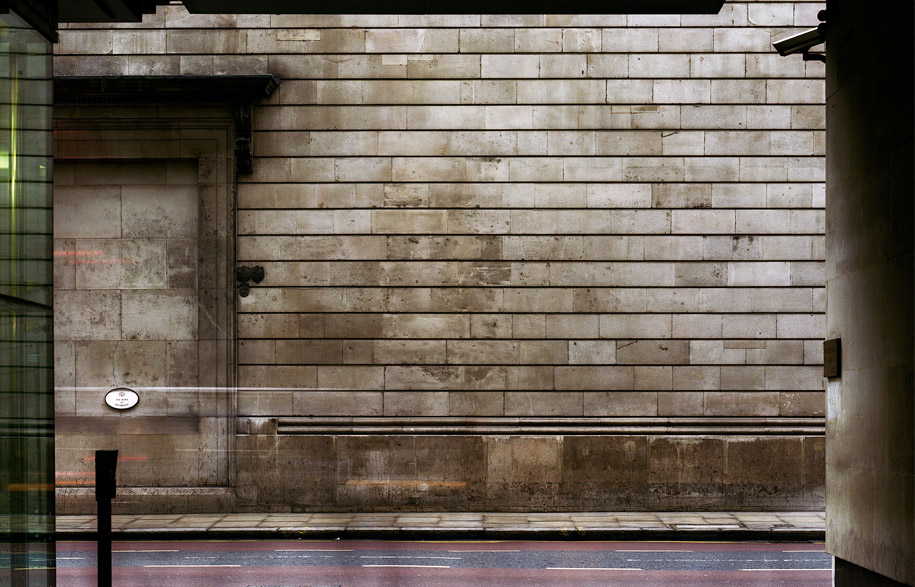 Simon Terrill Bank of England 9am
The configuration of works is arranged to evoke a journey through one of Piranesi's prints. The comparisons aim to enrich our understanding of contemporary art, with the 21st century artworks prompting a refresh providing a new lens through which to see the historic prints.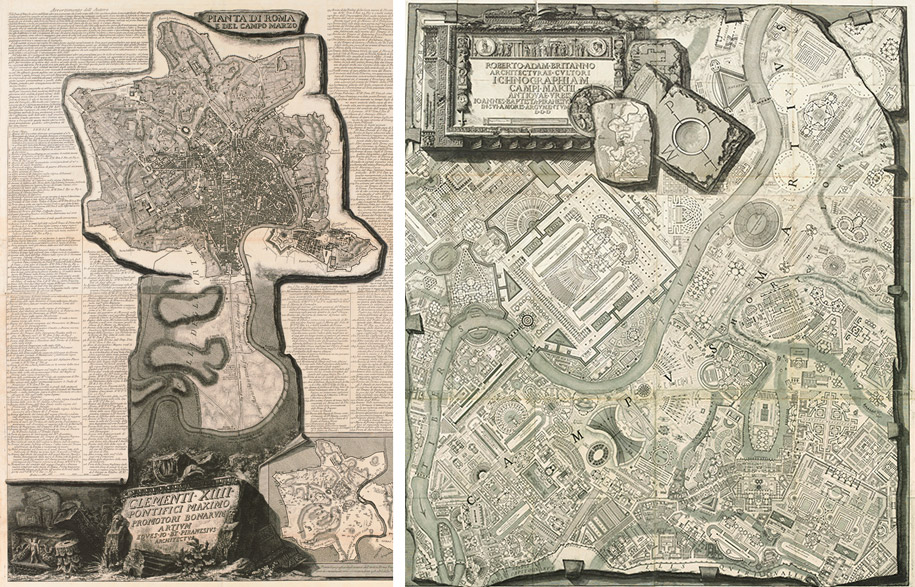 Left: Piranesi's Pianta di Roma e del Campo Marzio
Right: Campius Martius map
The Australian and New Zealand artworks were not chosen because they merely resonate with the work of Piranesi; each of them amplifies elements which are fundamental to his prints such as the dramatic use of scale, viewpoint, light and perspective.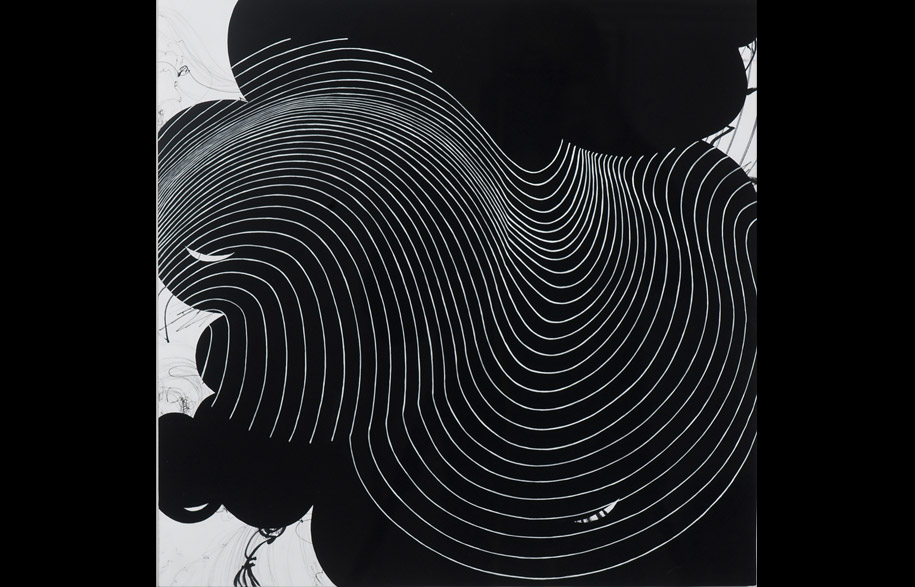 Mira Gojak's Blinded 1 
In an interview with Nicholas Forrest, curator Jenny Long observed, "it is important to remember though that none of these contemporary works were made with Piranesi in mind. They were made at other times and with other intentions, all have rich histories and associations which until now did not include Piranesi or 18th-century Rome. And yet, when we see them together with Piranesi's extraordinary prints – there are correspondences and collisions which set them talking" (for the full interview, click here).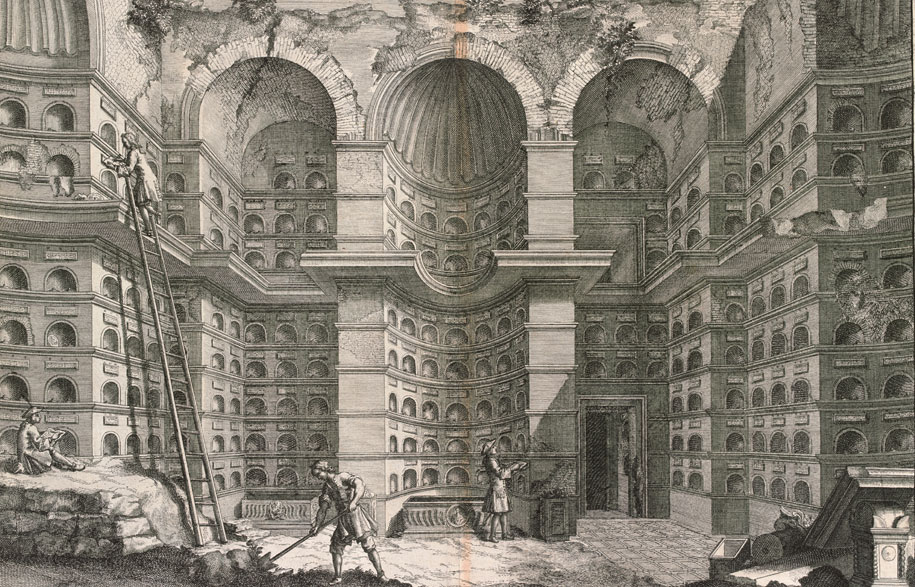 Piranesi's Bianchini Camere ed Inscrizioni
Over two centuries later, Piranesi's imaginative response to the built environment and the sheer volume of his work ensure that his art continues to be relevant in our contemporary culture.
The exhibition runs at Ian Potter Museum of Art at the University of Melbourne from 20 February to 25 May 2014.
The exhibition is also accompanied by two Symposiums:
Rome: Piranesi's vision exhibition, 22 Feb to 22 June 2014 at the State Library of Victoria
slv.vic.gov.au/event/rome-piranesis-vision
Piranesi and the impact of the late baroque, 27 -28 Feb 2014 at the University of Melbourne
artinstitute.unimelb.edu.au/events/piranesi_and_the_impact_of_the_late_baroque
---