Presented by the Historic Houses Trust of New South Wales (HHT), Public Sydney: stop, look, live! features photographs, drawings, objects and video to share stories about five important Sydney sites – Bennelong Point, the Museum of Sydney, Hyde Park, Town Hall and Central Station.
Amongst many things, the exhibition reveals what draws Sydney's bike couriers to the GPO steps in Martin Place, why people visit the boar statue at Sydney Hospital and what a canon has to do with the history of our most famous landmark, Sydney Opera House.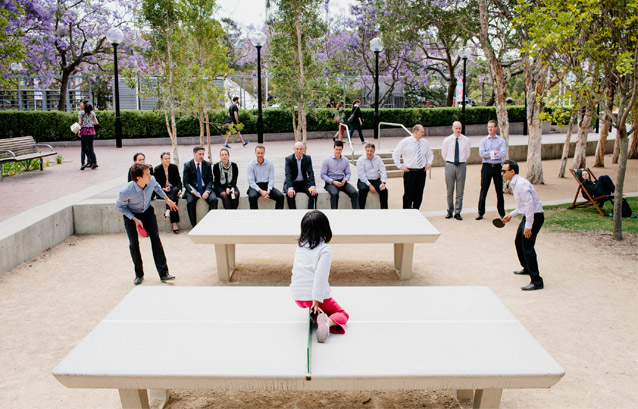 Ping-pong tables, Darling Harbour, Photograph commissioned by HHT, 2013
In addition, visitors will learn where Australia's first-ever horse racing meeting took place and which prominent building was once the site of a cemetery. Objects including the original hands from Central Station's clock tower will also be on display.
"All too often, when we are passing through the city we forget to look up, look around and take in what's happening in our public spaces. Public Sydney: stop, look, live! celebrates life in Sydney today, its historic landmarks and residents," said Kate Clark, Director of the HHT.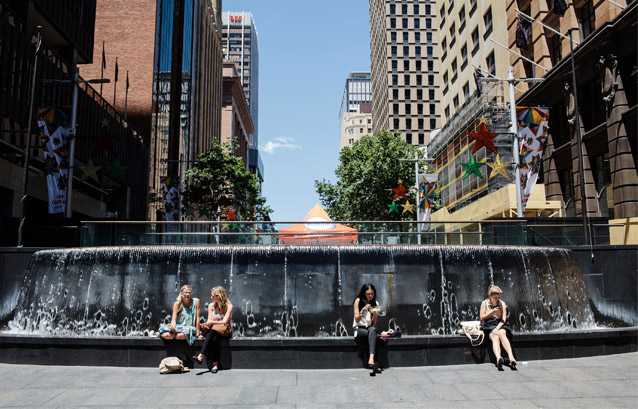 Lloyd Rees Fountain, Martin Place, Photograph commissioned by HHT, 2013
"We welcome you to a never seen before exposé on Sydney's hidden treasures and surprises, and there is no better location to share Sydney's living history than the Museum of Sydney, in the heart of the city," Ms Clark said.
Inspiration for the exhibition came from the HHT's involvement in the new publication by well-known Sydney architects Peter John Cantrill and Philip Thalis, Public Sydney: Drawing the City. The book, to be published in April 2013, features scale drawings of almost 100 of Sydney' most important public places, as well as accompanying essays from architects, historians and academics on the city's geography and urban character.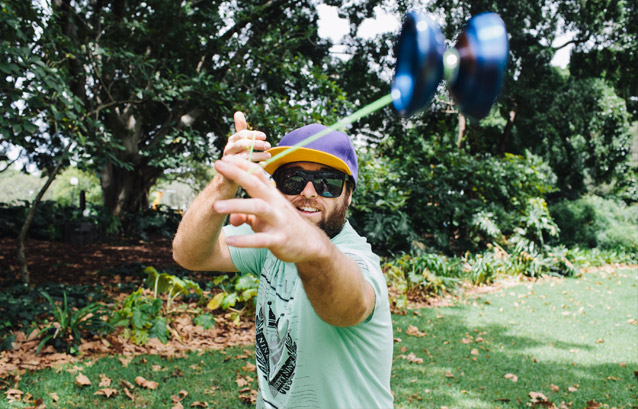 Max the yoyoer, Hyde Park , Photograph commissioned by HHT, 2013
Public Sydney: stop, look, live! is curated by Nerida Campbell from the Historic Houses Trust and features photographs capturing locals, commuters and visitors enjoying and using the city's public spaces.
The exhibition runs 30 March to 8 September 2013 at the Museum of Sydney, on the site of first Government House, corner of Philip and Bridge Streets
Historic Houses Trust
hht.net.au
 Hero Image: Bboy Tepo, member of 143 Liverpool Street Familia, Photograph commissioned by HHT, 2013
---