Abundant and resilient, rammed earth as a construction technique traces back thousands of years, having been used as a material everywhere from adobes of ancient African cities to the Great Wall of China. While there is still some hesitation in building with compressed soil due to its perceived structural limitations, the technique has been enjoying a resurgence of popularity in recent years, with architects and designers embracing rammed earth construction once again as an invaluable answer to sustainable construction.
With rammed earth's almost endless application possibilities coupled with recent innovative improvements in its durability and longevity, architects are adopting the technique within diverse climatic conditions and across rural and urban settings alike, particularly in countries where building materials are scarce or come at a high cost.
"Rammed earth opens up exciting opportunities of bringing earth as a building material into sites that are urban and compact within cities," says Shruthi Ramakrishna, one of the founders of India-based Made In Earth design studio that specialises in compressed soil construction and uses the technique in projects ranging from private residences to commercial buildings.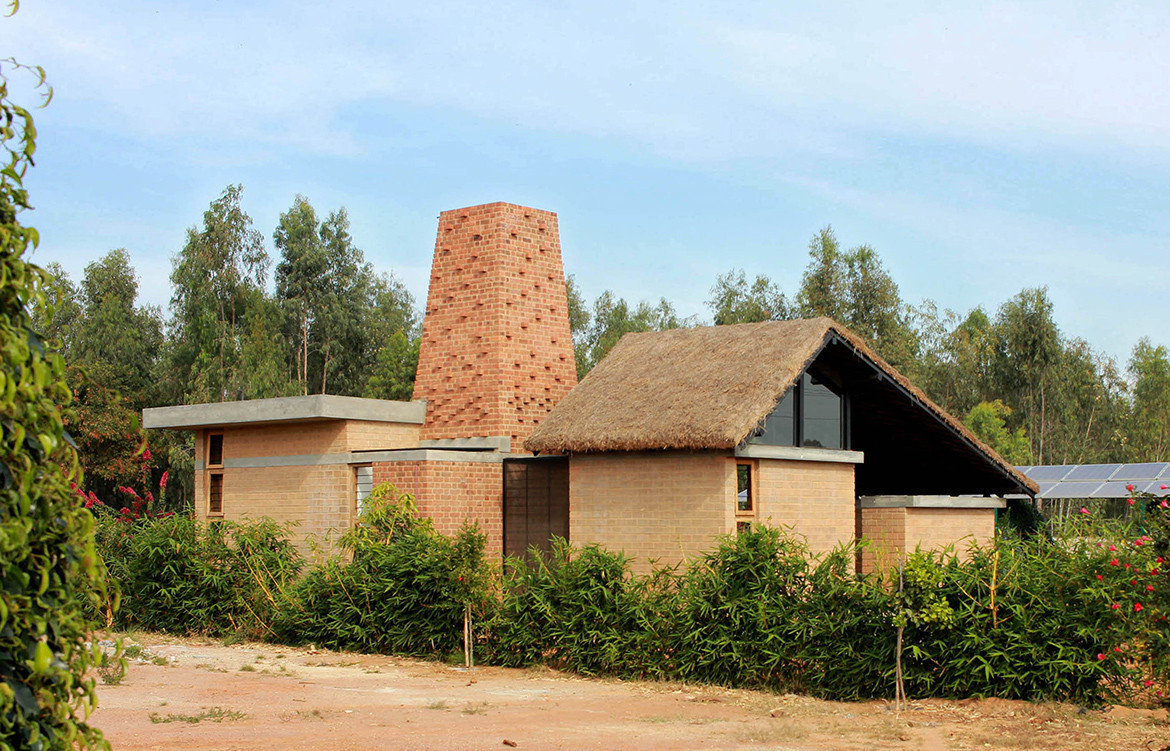 Brick Kiln House by Made In Earth
For Shruthi, rammed earth is the clear ecologically-friendly construction method that does not harm the surrounding ecosystem and can be easily adaptable to cold and hot climates through simple modifications of the basic material composition; such as additional insulation to make rammed earth more appropriate in cold climates. "While there is no dearth of curiosity, many are concerned with the strength and durability of earth as a construction material," notes Shruthi about the misconceptions of utilising the technique in the native country of India where Made In Earth primarily operates.
The firm's four founders, brought together by their mutual commitment to making buildings built with natural materials desirable, durable and accessible, are pioneering the use of rammed earth in contemporary expressions that are both elemental and eco-friendly, with a drive to make the technique accessible, both culturally and economically.
As some limitations to the use of the technique persist to the present day, firms like Made In Earth are discovering a realm of possibilities for rammed earth applications through experimentation and innovation driven by their conviction in the sustainable and cost-effective advantages of the technique.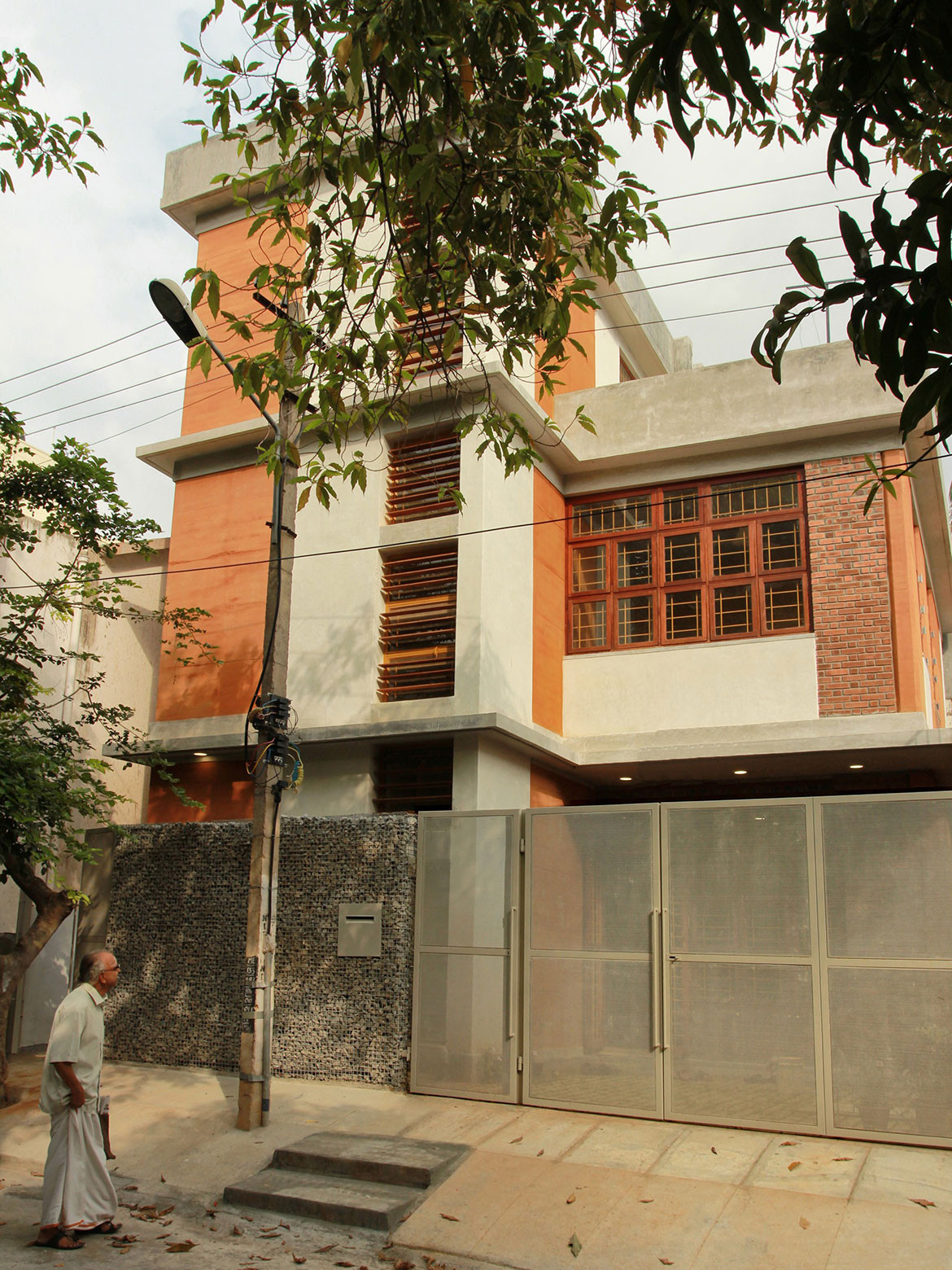 Ochre House by Made In Earth
With clay-rich soil, water and natural stabilisers such as bitumen the main ingredients in rammed earth composition, the availability of materials locally can bring the transportation and construction costs down, making it an attractive choice of building material in cities and regions where other materials may not be easily accessible. Other clear advantages include the insulating properties acquired via the thick sturdy walls constructed with the rammed earth technique that can create comfortable indoor conditions in hot climates and regulate indoor humidity.
With their significant thermal mass, rammed earth walls can keep a home cool during the daytime without the help of air conditioning, while additional insulation can improve the warmth of a house in cold climates, reducing the energy bill by using only one-third as much energy as a conventional home. Rammed earth's high resistance to fire and rodents also makes the technique favourable from small to large-scale construction applications.
Having built with rammed earth for years, Made In Earth continues to utilise the technique in specific conditions of the studio's projects, challenging the misconceptions that the technique is inferior to the more traditional building materials. "There is no need to make it relevant in this part of the world [India], but there is a need to experiment more with it, to build more with it, and to bring a freshness to the kind of architecture that we make with it," says Shruthi about the constant process of innovating by learning and improving the technique.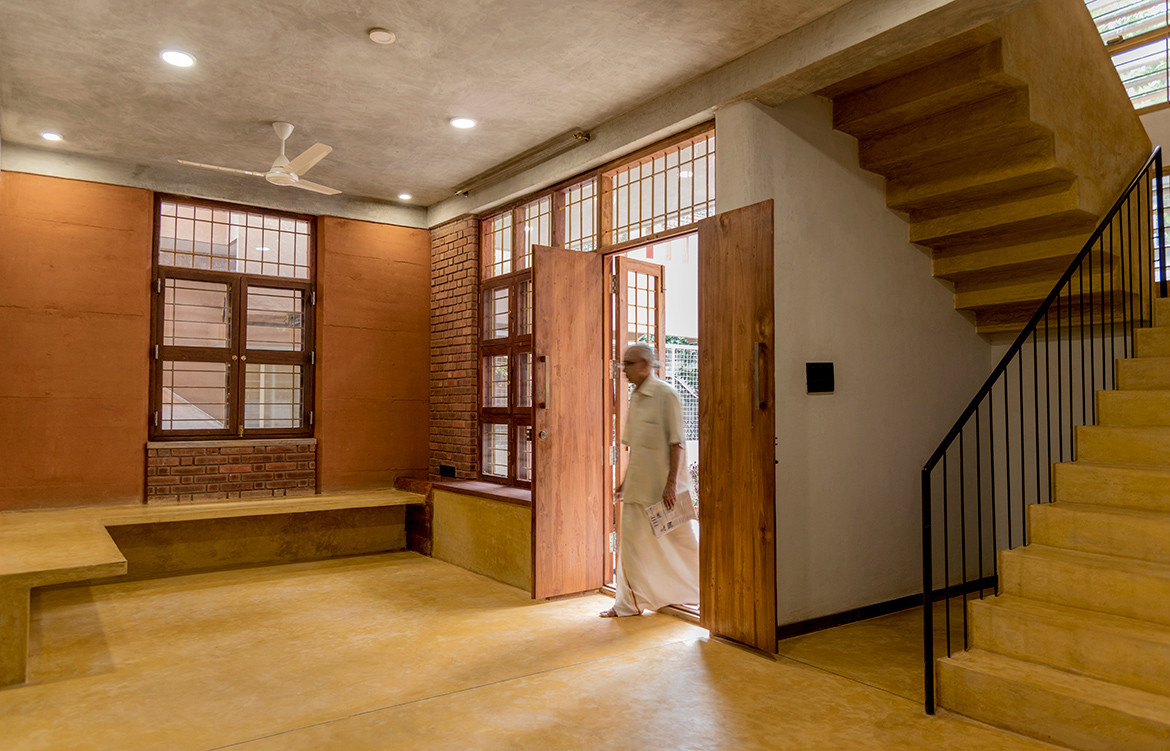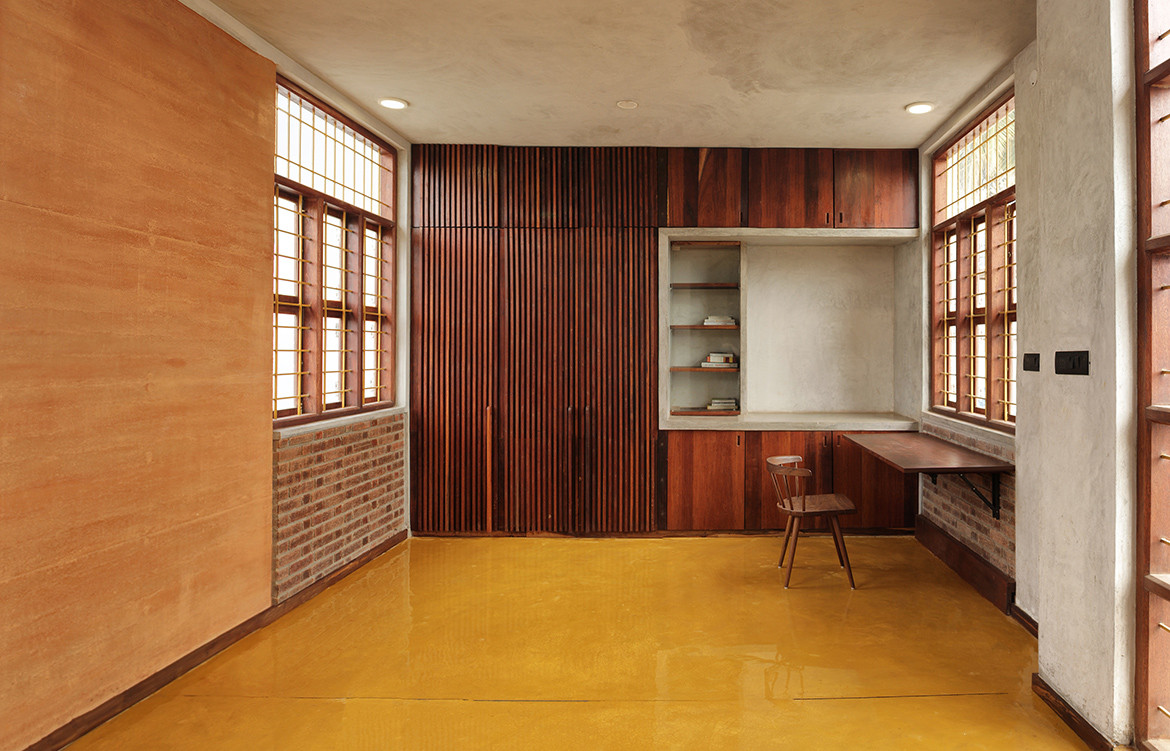 Interior of Ochre House by Made In Earth
The slew of rammed earth projects in Made In Earth's expanding portfolio is a testament to the versatility of the construction method in residential and commercial applications. With the studio's projects including a built-by-hand school, a denim research and design studio, and a cosy private residence, it is popularising rammed earth construction at sites where other techniques such as cob and compressed earth blocks are not possible due to challenges of space and time.
Such is the case for one of the firm's latest residential projects, Ochre House, where Made in Earth used rammed earth to build a three-storey high residence with load-bearing rammed earth walls and natural finishes to create a sustainable solution on a compact site in West Bangalore.
"Rammed earth construction was a very relevant technique to adopt due to the compactness of the site and challenges of working within a city," explains Shruthi. "The soil of Bangalore gives the typical red shade to the walls."
Similarly, the firm's other rammed earth projects unveil site-specific, sustainable solutions that revolve among locally abundant materials. Shruthi brings up another recent example: "In one of our projects, there was an excess of soil excavated for the foundation but not enough to complete all the rammed earth walls for the project. Therefore, we decided to combine it with other local sources of soils to make layered rammed earth walls."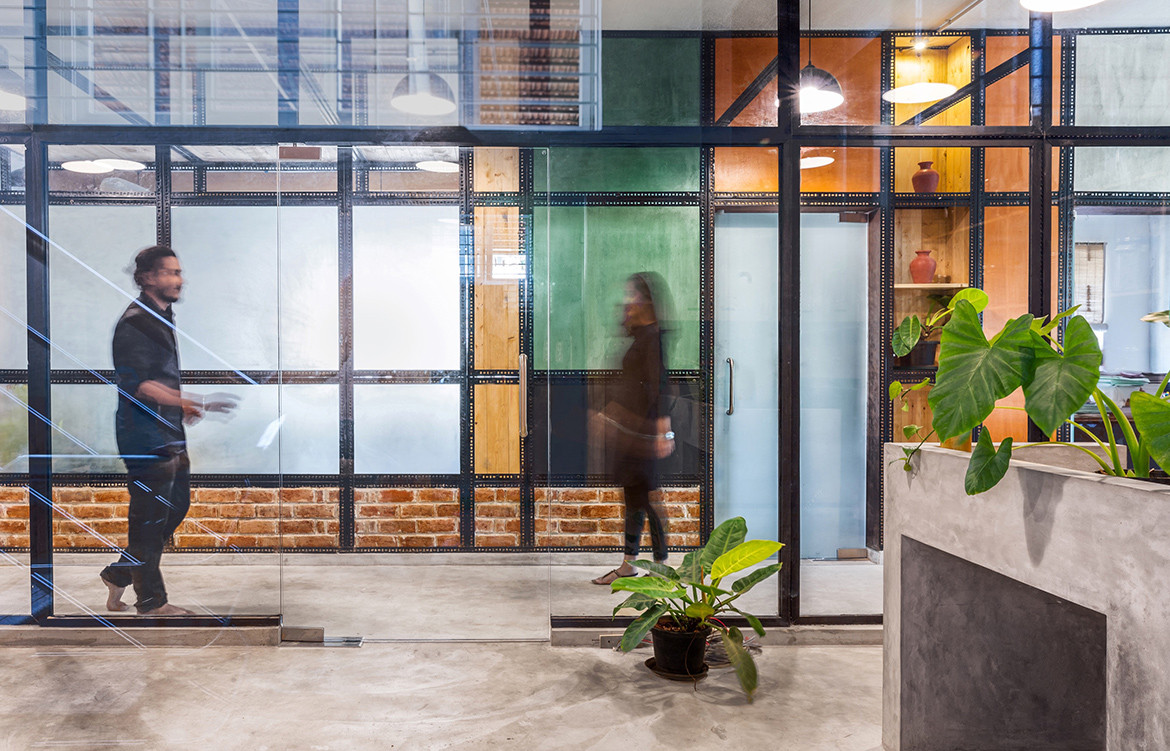 Aditi Organics Office by Made In Earth
Though still facing the challenges of limited skilled labour knowledgeable in rammed earth construction, Made In Earth is continuing to build capacity within their internal team by diving into construction sites, testing out new techniques and training their mason teams. Currently working on a large college campus (Samvada Baduku Community College), the team hopes to popularise rammed earth construction beyond its reputation as a niche technique.
Says Shruthi: "We hope to become a vector for reinforcing and nurturing the bold future of earth in architecture and look forward to building more and more public spaces, schools, colleges, hospitals as landmarks for people to discover these construction alternatives as viable and desirable options for all."
Made In Earth
madeinearth.in
We think you might also like the expandable house prototype by Future Cities Lab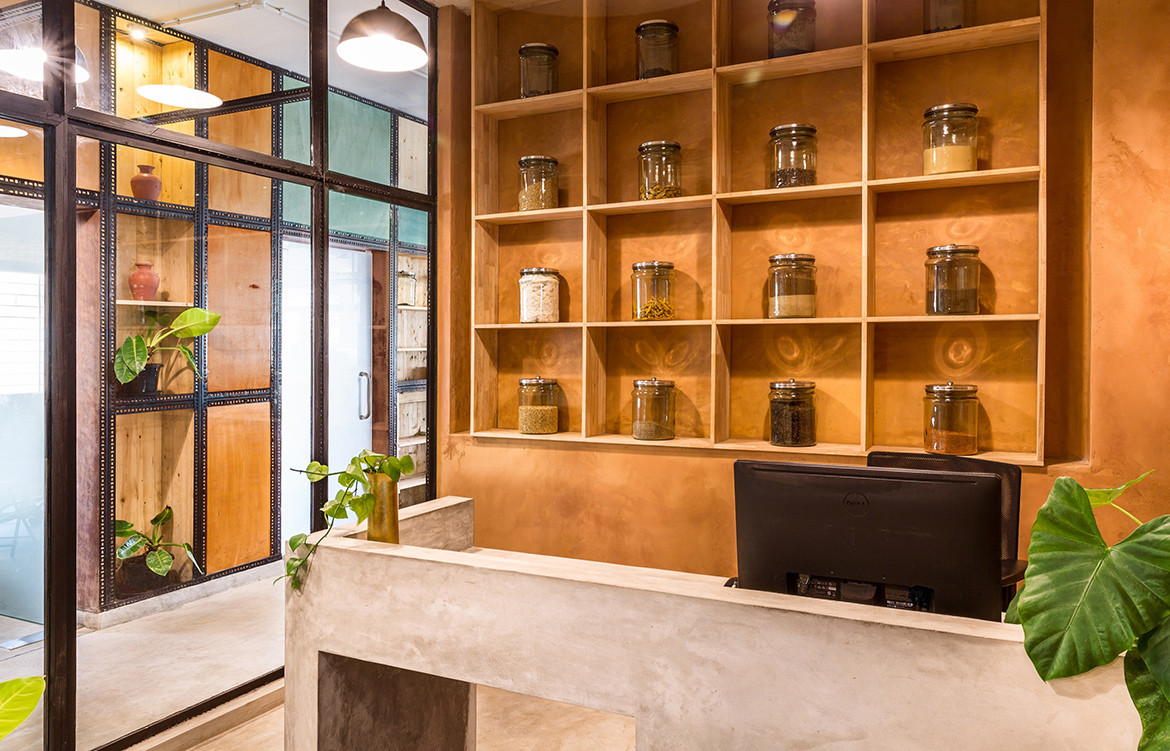 Aditi Organics Office by Made In Earth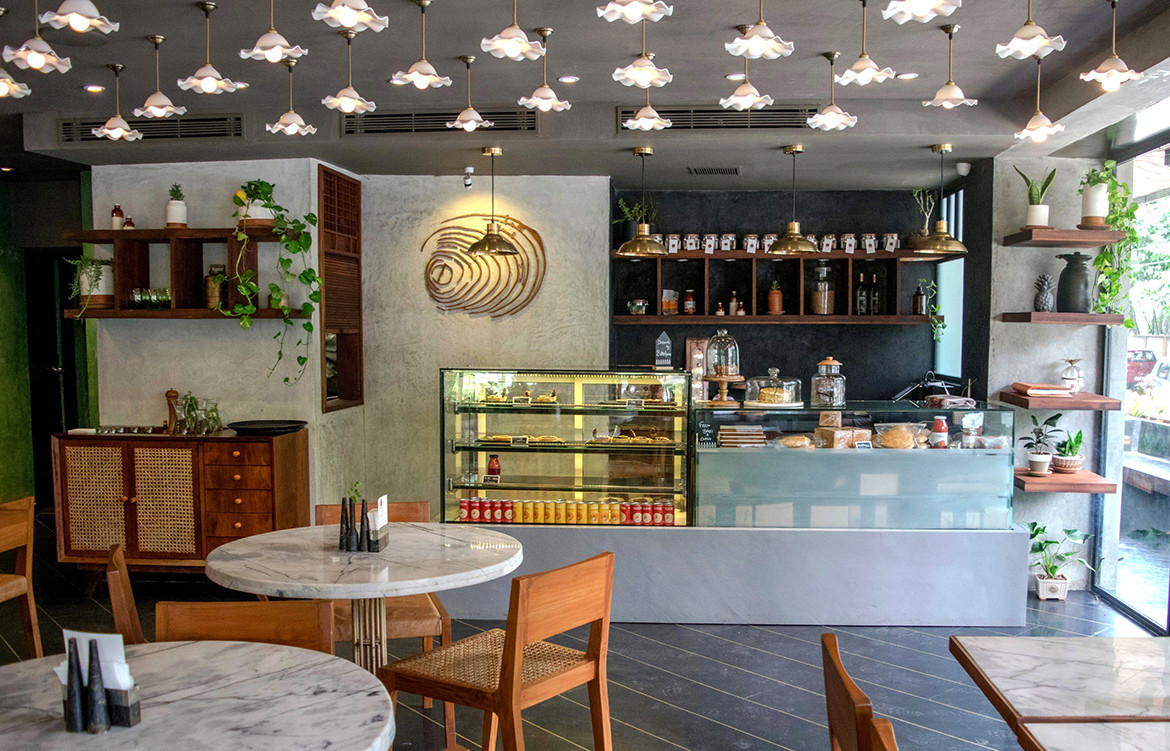 Little Green Cafe by Made In Earth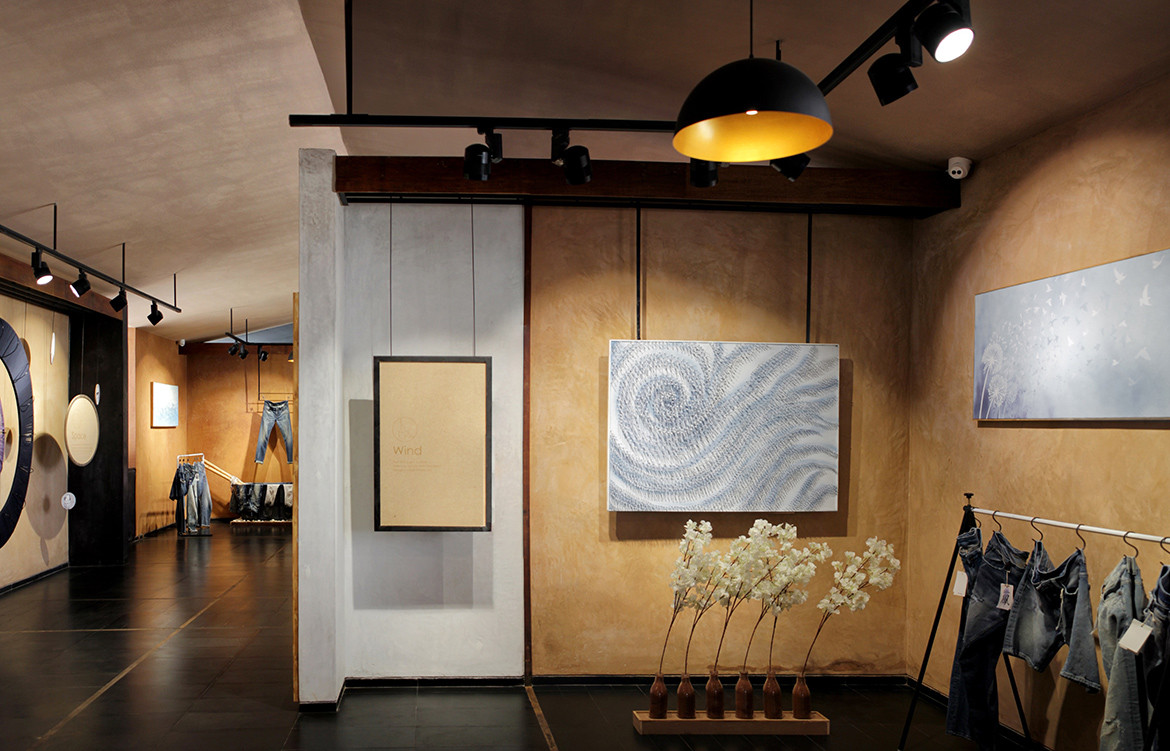 Indigo Lab by Made In Earth
---