When we think of summer, we picture crowded beaches, sizzling barbecues, long road trips and ice cream trucks snaking their way down suburban streets. Yet when there's ice cream and heat together, there's melting.  While melting rarely brings joy, it can still be mesmerising or intoxicating. This is the feeling that artist Simone Rosenbauer explores, in her new show opening at .M Contemporary this October.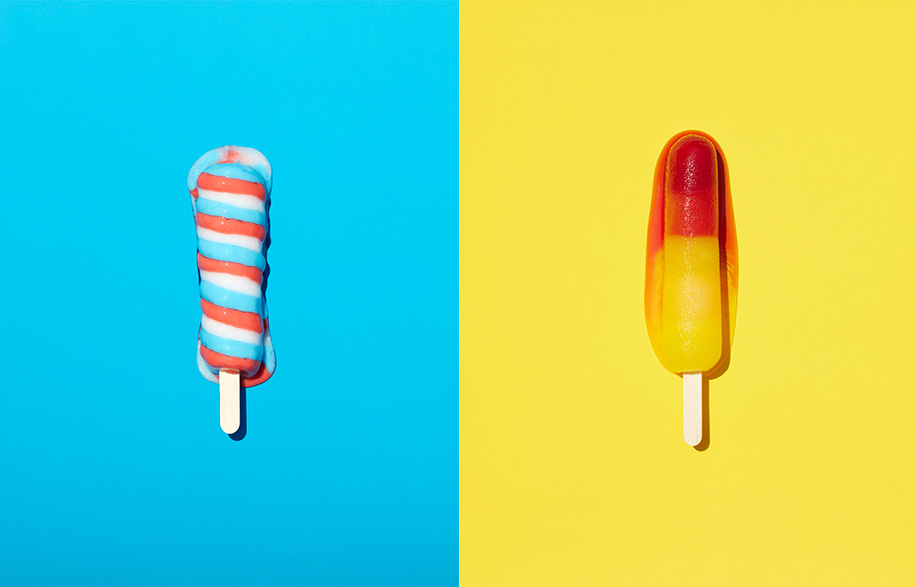 As bold, quintessentially summertime images, the Like Ice in the Sunshine series II (L.A) captures a melancholy reality: bitter or sweet. The images evoke the idea that all memories eventually melt into the flow of life. They recall summer's heady experience and the fleeting nature of memories and life.
For her latest show Rosenbauer depicts American ice creams, melted under the sun awhile she was in residency at Little House Gallery in L.A.
Her work recalls the pop iconography of Andy Warhol's 32 Campbell's Soup Cans shown in L.A in way back 1962. The melting motif even suggests the most famous melting image of all time, The Persistence of Memory by artist Salvador Dalí painted in 1931.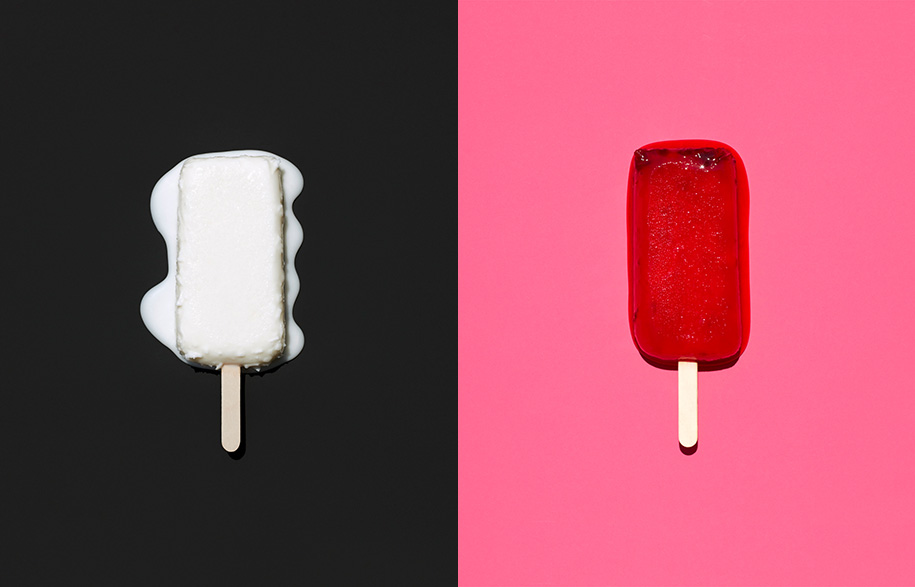 In the 21st century the idea of melting continues to appear in art.  It has been appropriated by artists to symbolise something precious slipping away and used more literally, to discuss issues of global warming and consumer excess.
In recent years Simone Rosenbuaer has become best known for her series of melting ice creams and ice blocks, which are crushed, melted, dissolved and decomposing before our eyes.
Her very first series of Australian ice creams, was shown at .M Contemporary in February 2015 and in July 2015 at the Laurence Miller Gallery in New York.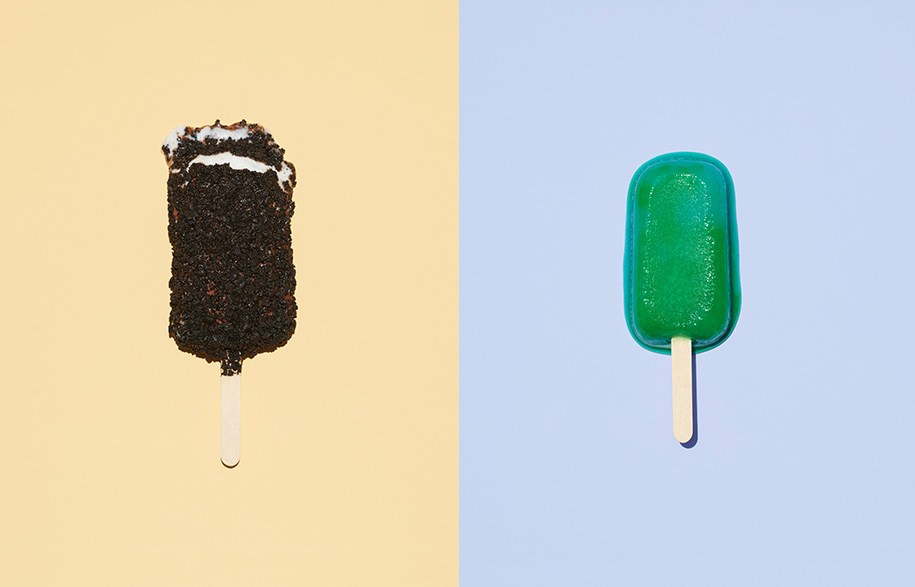 "For Like Ice in the Sunshine I focused on the happy simplicity of the iconic Australian Paddle Pops, to dwell on ephemeral experiences and to embody the frailty of changing identities," artist Simone Rosenbauer says. 
Originally from Germany, the internationally acclaimed artist who now lives in Bondi Beach says that when "photographed on monochrome colourful backgrounds, ice melts under the hot Australian sun and is captured by the camera, leading to childlike summer metaphors".
"Objects trigger memory and stir a longing for things that have passed, their changing form is animated by the sun and captured in a frozen sliver of time," Rosenbauer says.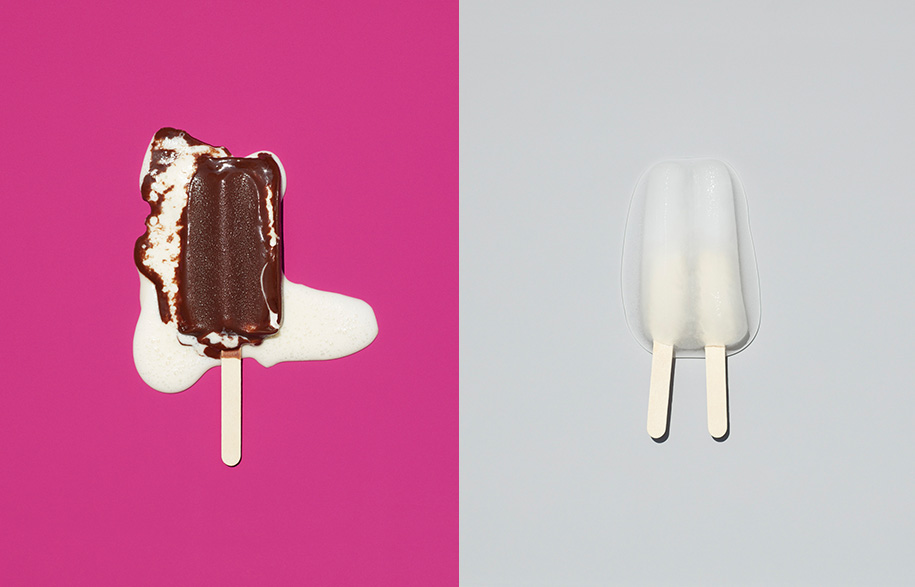 M Contemporary Owner and Curator Michelle Paterson says the exhibition is exciting because people can connect to it straight away.
"The images are incredible in the flesh. They have to be seen on the wall for people to really appreciate them. I love them because Rosenbauer really draws upon her personal views of the self, fleeting moments and chequered memories to create this series. She takes the happy simplicity of an ice block in the sun and she captures moments loved and lost. She dwells on ephemeral experiences to chart the strength, and frailty, of changing identities," Paterson says.
While the output of this artist is direct, unusual and even unexpected – it fits well with the Australian summer narrative. Leaping off of the walls with eye piercing clarity, these images, in their simplicity and gooeyness speak to the relaxed nature of Australian summers. They remind us to live in the present.
Like Ice In The Sunshine II (LA) by Simone Rosenbauer
8th of October – 29th of October 2016
.M Contemporary
37 Ocean Street
Woollahra, NSW
Simone Rosenbauer
simonerosenbauer.com
.M Contemporary
mcontemp.com
Words by Belinda Aucott.
---