Timo: This is our 'Rabbit and Tortoise' table we designed in 2009 for the Salone Satelite exhibition. The table was left as it is, still a prototype. Until last year, Living Divani contacted us and were interested in the production of the table. They saw it in a Wallpaper insert on design in Singapore. 
Priscilla: It was very unexpected after such a long time. The form came from thinking about the movement in the living area. It is always very fluid, and you have a lot of different things with you. We thought that this movement was just like the movement of waters and land. We thought it would be nice if the coffee table was not one geometrical shape but behaved more like lands and islands. You become more aware of how you move around the space and use the table.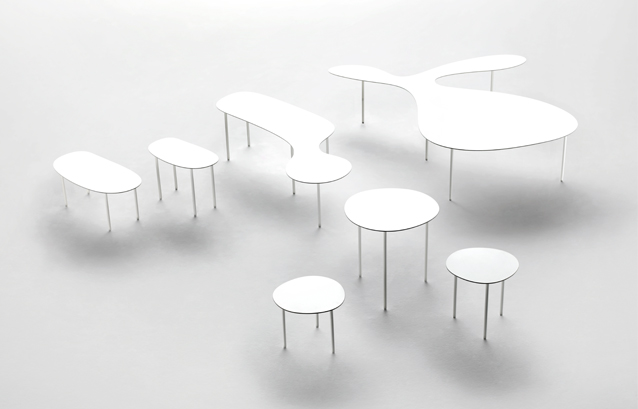 Timo: There is some kind of intuition needed. There is nothing rigid. It is allowing things to change. It allows the space to be used in a way that can always change.
Priscilla: When we look at projects, we see human experience. We try to think 'What's the experience of using this? What are we designing here? What kind of experience are we going to introduce?'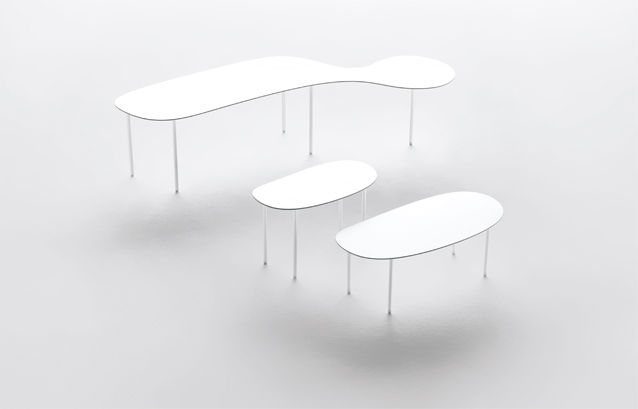 Timo: The experience people get has to be fresh, in terms of how things can be used. It also has to re-look at the archetype of things. In our work there is always a certain child-likeness. It is a result of being a little bit naïve about how we look at design. It's quite liberating.
Priscilla: In this case, we were imagining a scenario. We were trying to imagine ourselves in the space – we come up with different forms for different experiences.
Priscilla: In Singapore, things are always changing. I don't know how that shapes our approach, but we always try to be fresh and doing new things that are different. Maybe the ever-changing landscape in Singapore has something to do with this.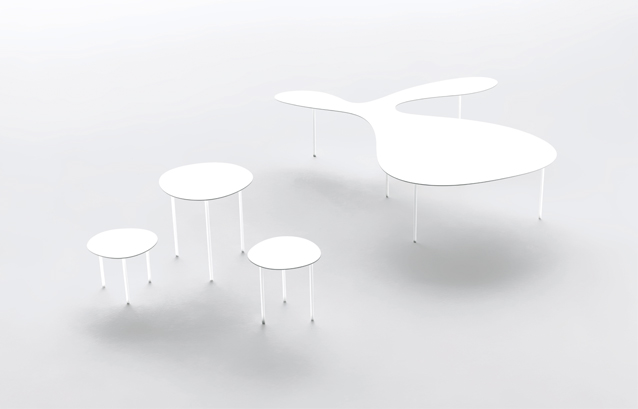 Timo: I think there are differences in culture. Because in the world now it's so connected, people embrace the differences. It's easier to accept differences and adapt. It's connected but different at the same time.
Living Divani is distributed in Australia through Space Furniture.
---