Stepping into Marc Tan and Amy Lim's studio I am struck by how toned down the light is. This is the same quality of light and mood that come through pictures of the couple's home, which seem unafraid of shade and shadow. Marc explains that this toned down setting is ideal for him to work.
Light is very much controlled in the pictures Marc produces too. "I like things very specific," the photographer and director says. "I don't like the spill of orange lights especially on white floor or on marble so I get all the lights separately," he adds, explaining his process of capturing a scene with various light settings, before stacking multiple images into a composite.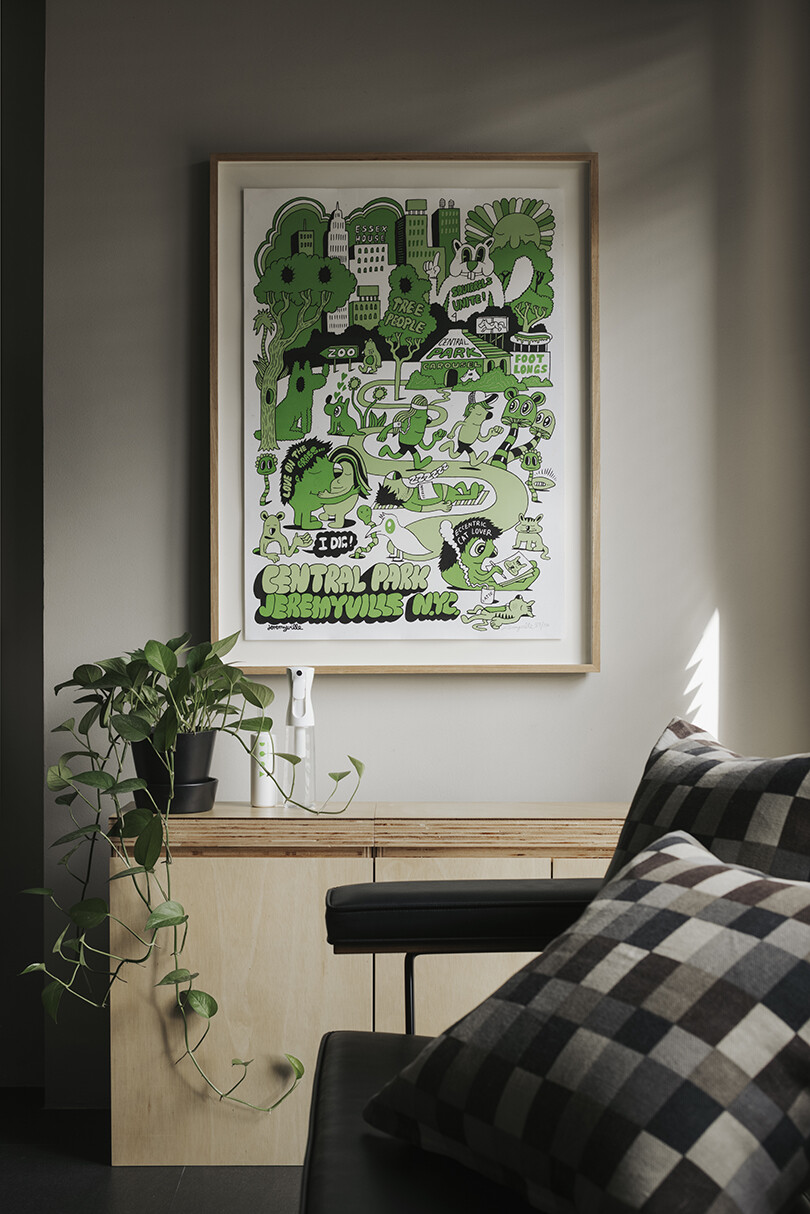 He does this post-processing work on an iMac in the studio, with an Objekto's Eclipse lamp whose form and resultant light are designed for its user to manipulate.
Studio Periphery is located in a flatted factory in a light industrial park. Client meetings, model casting and small-scale studio shoots happen here. The 1000-square-foot studio also accommodates the larger part of Marc and Amy's growing collection of furniture, books, and objects that can no longer be contained at home; finding a new spot to be enjoyed.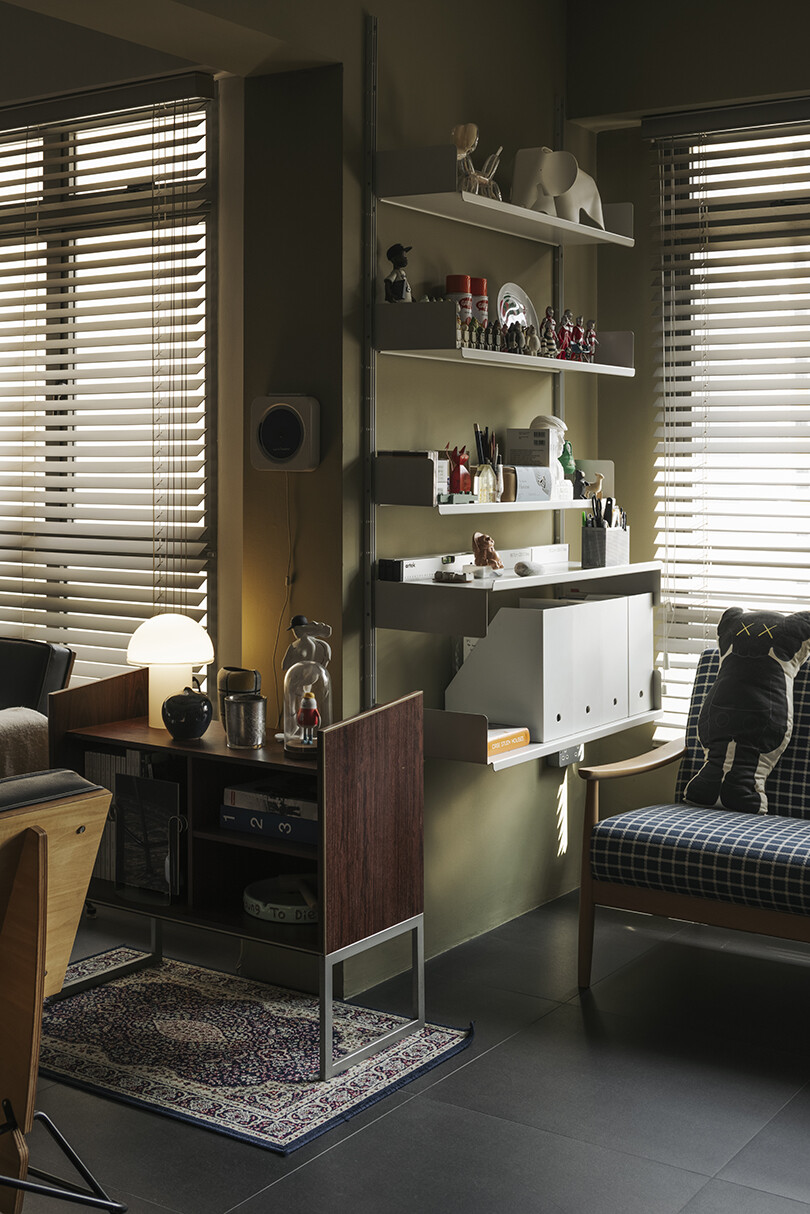 The couple moved into their first apartment five years ago. "It was important for us to get the foundation of the space right – your floors, bathroom, kitchen," says Amy, who runs interior studio Pupil Office on top of acting as Periphery's managing director.
"Everything else is acquisition over time. We added the dining and the storage cabinets a year or two later after moving in. Over time we added more furniture."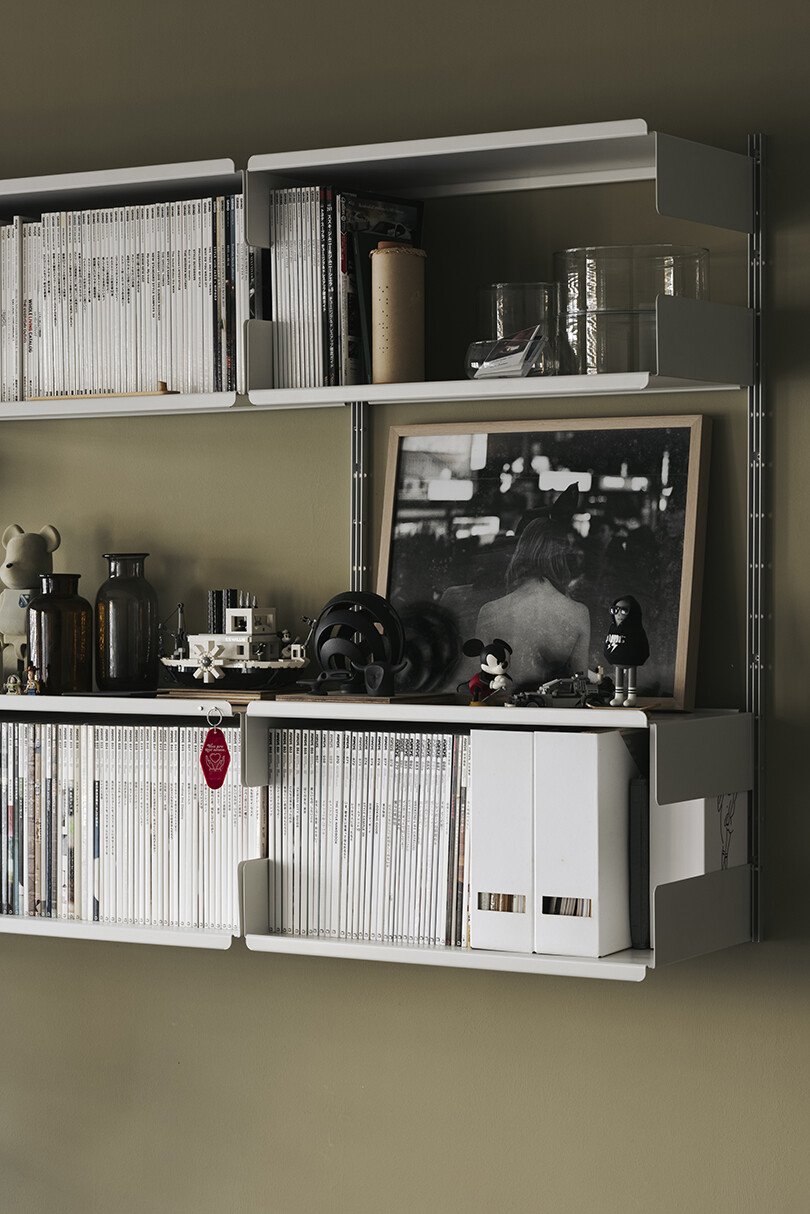 They have amassed a collection, consisting of pieces from &tradition, Artek, Emeco, Herman Miller, Karimoku, Kartell, Modernica, Vitsoe, Vitra, and Yamagiwa, as well as collector's items – an Afghan war rug at home, and toys from Kaws, Medicom, James Jarvis' Amos, and Sticky Monster Lab.
"I think the idea with our spaces and the way we want to live is to avoid being boxed in to a singular mindset or style," Marc says. "There shouldn't be any musical, aesthetic or trend-abiding theme. We keep things diverse without any direct references, whether it's the music we play at home and in the studio, the furniture we mix into the spaces, the clothing we wear, and the work we put out."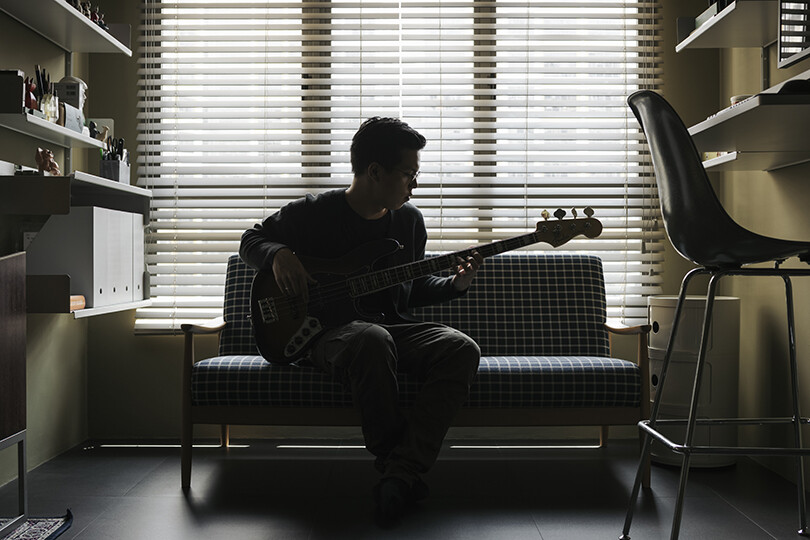 "And things have changed many, many times," Amy adds. "Things have come and gone." Their use of three modular systems at home – Vitsoe 606 Universal Shelving System, String System, and Muji Stainless Unit Shelf Set – shows how the couple appreciates keeping things flexible and adaptable, and under control.
"The goal is not to waste," Marc says, describing their consumption of design – how they come to own but also let go of things. The couple picked up their four Artek stools from Junkie's Corner – a train-station sized junkyard store of treasure and trash.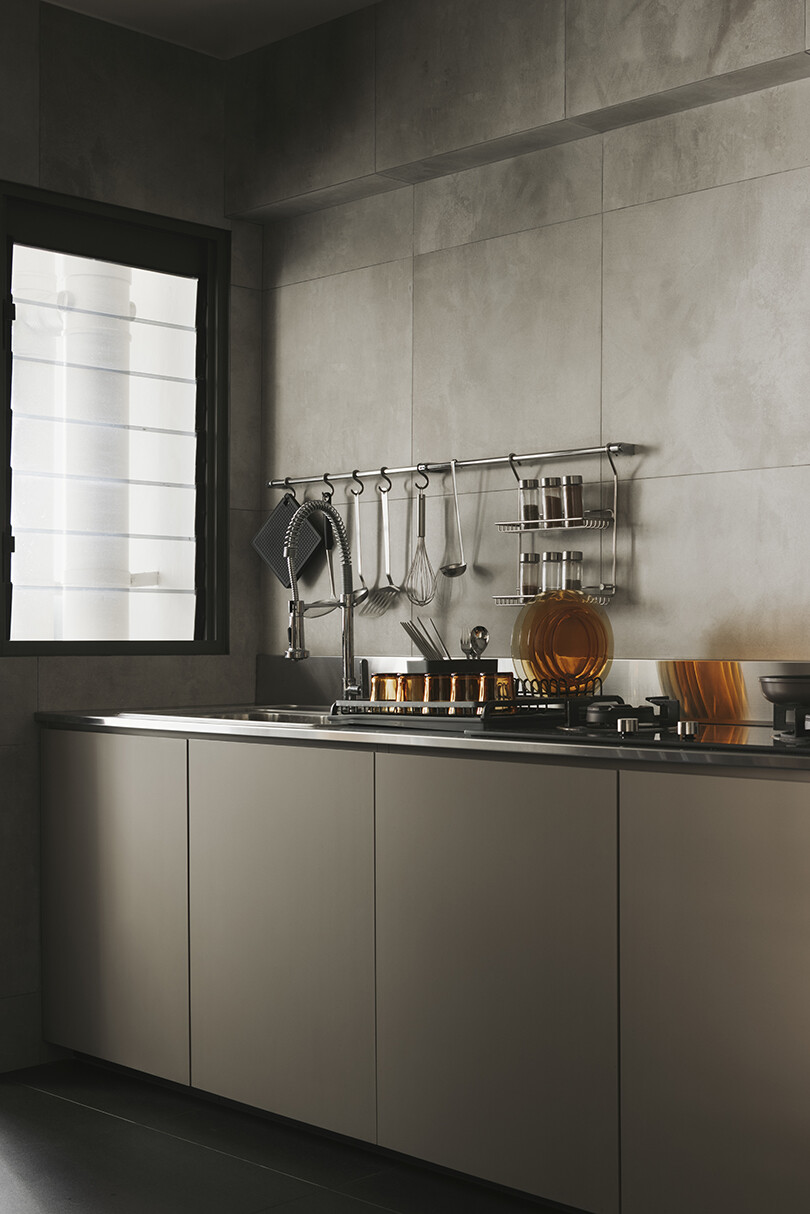 "We got word that they had 20 or so of these Artek chairs and stools. We just went in there and searched," Marc says. "And their condition was horrible," Amy adds, sharing how they spent a whole week cleaning the stools.
But home is not only about filling a space with nice objects, just as pictures Periphery produces are not just about showing things. "It is how an image makes you feel," Marc says.
The approach has resonated with Periphery's best-in-class clients like Aesop, Fritz Hansen, Capella, Kimpton Hotels and practices like Adjaye Associates and Studio Milou. Commissions are keeping the couple's schedule full these days, with work often stretching into the wee hours and into weekends too. "We work all the time," Amy says.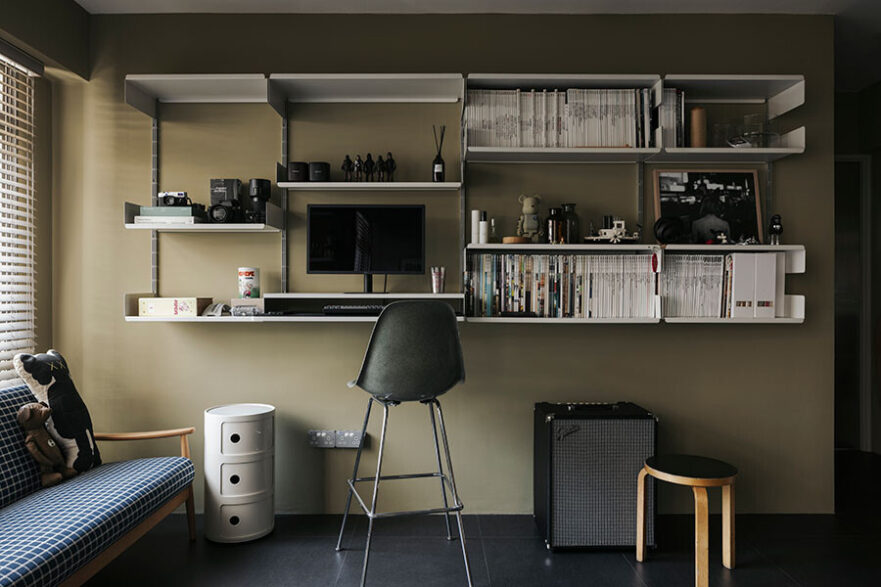 "He ends up working at the Vitsoe when we get back and I'll be working at the dining table. That's how we spend our evenings, to maybe about 2am." The couple is apartment hunting again, and have been looking at older builds with larger floor areas.
"We hope to find an interesting and open layout, and it would be a bonus to have fifty or less neighbours," Marc says. "An apartment constructed of bricks with a balcony we can fill with the plants we currently have outside would be nice too."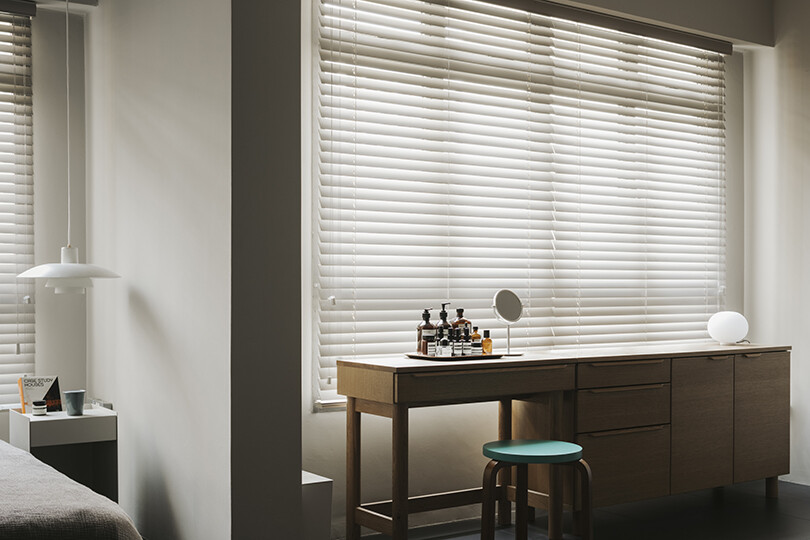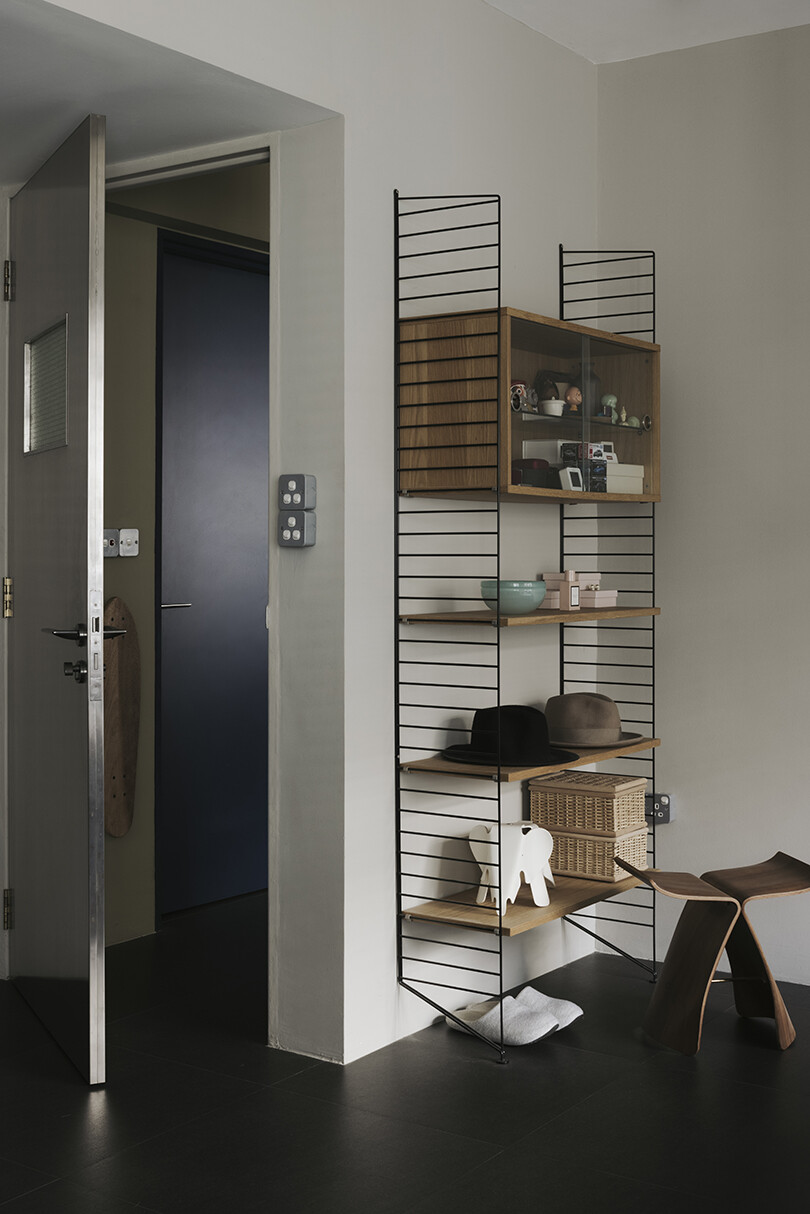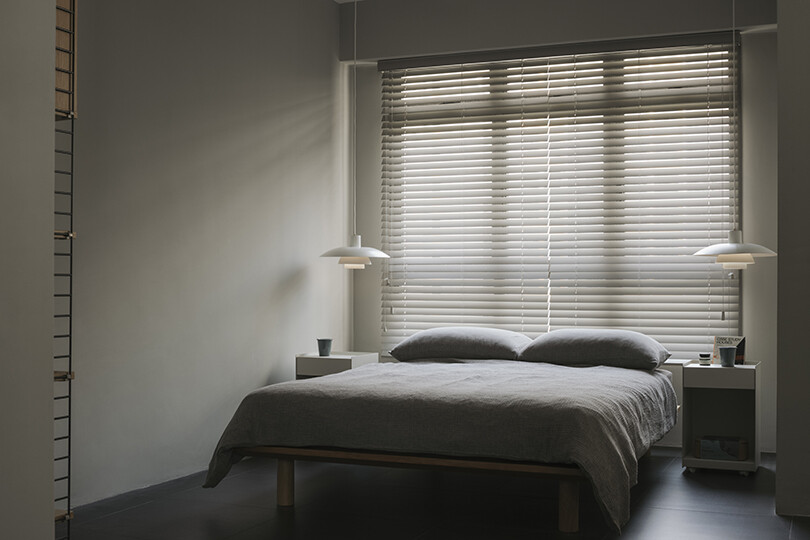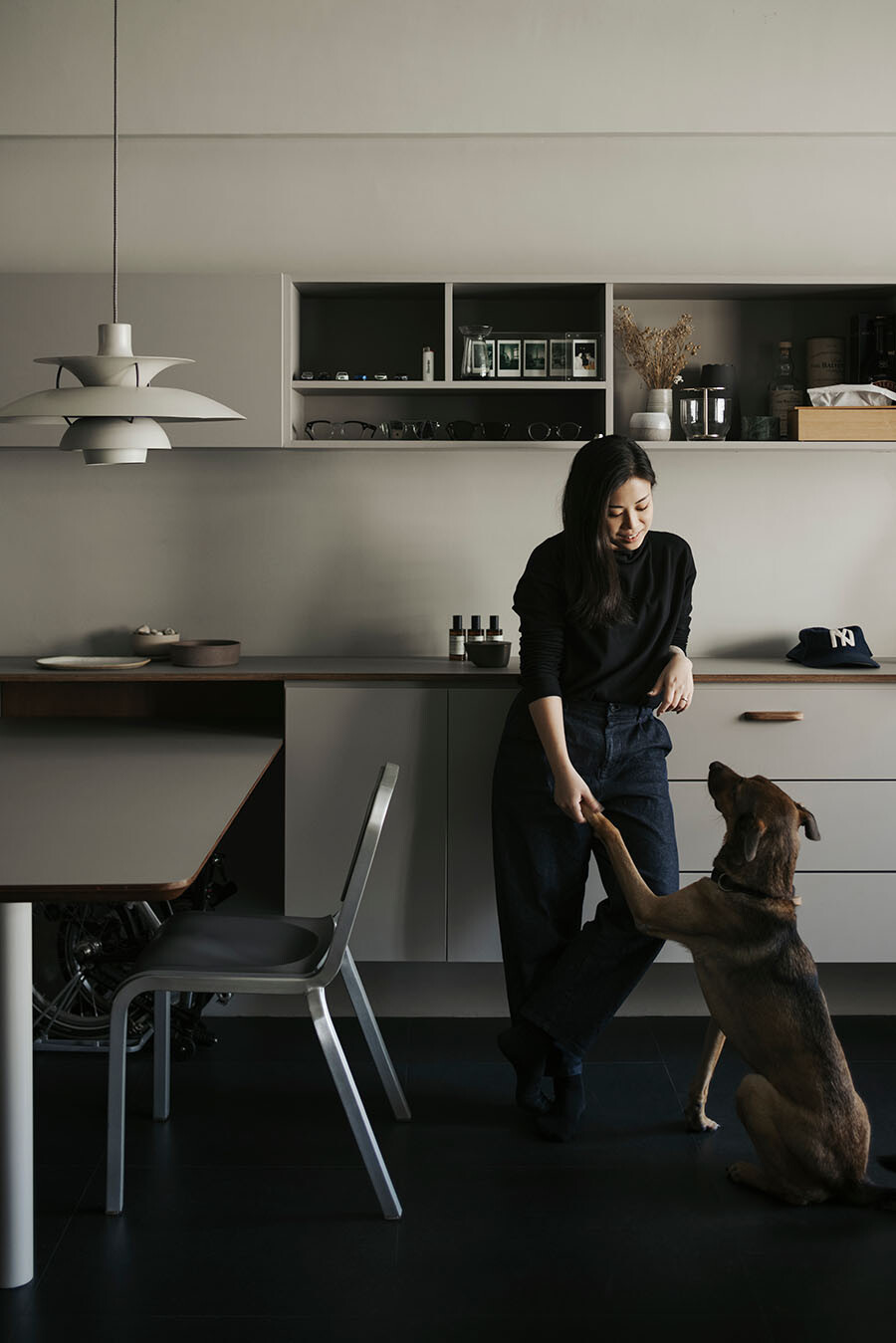 Studio Periphery
studioperiphery.com
Pupil Office
pupiloffice.com
This article originally appeared in issue #51 of Habitus magazine. We think you might enjoy this project, photographed by Studio Periphery and designed by TE-EL.
---