The exhibition of framed prints and sculptures is inspired by the Australian landscape and beyond, and draws on rich colour, pattern and textures found in the natural environment.
In their intent to emulate the earth's natural beauties, Maddie and Becc have produced pieces that reference aerial views and cross sections of the Australian outback. Exploring layered cement, the pair have created works that call to mind favourite natural environments, with works reminiscent of river banks, flooded streams, pitless blue skies, aerial views and cliff faces.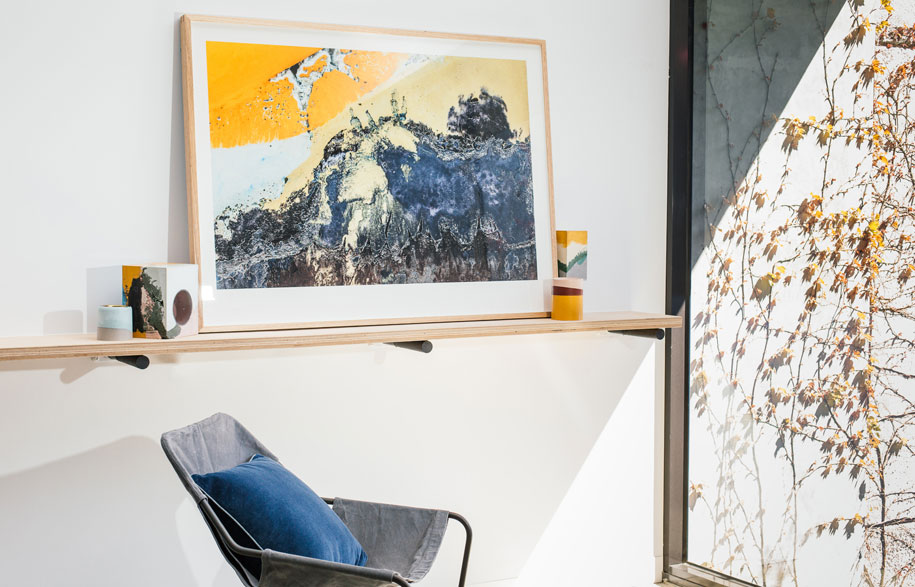 A series of framed prints will be exhibited, accompanied by a range of sculptural cement works including vessels, vases and lighting. Each sculptural piece is polished with natural oils, sealing the cement with a satin finish. This process celebrates imperfections and ensures that each piece is unique.
"We'd like to think the style of our ceramics collection is feminine, organic and minimalist – wherein the simplest and fewest elements are used to create maximum effect," says Maddie.
"Cement is used for its raw and unpretentious honesty, contrasting dramatically with the vibrant and tactile organic layering," adds Becc.
The exhibition will run daily from October 15–29, 9:00 am to 6:00pm, in the gallery space located above My Bookshop by Corrie Perkin, 430 Toorak Road, Toorak.
Studio Twocan
studio-twocan.com.au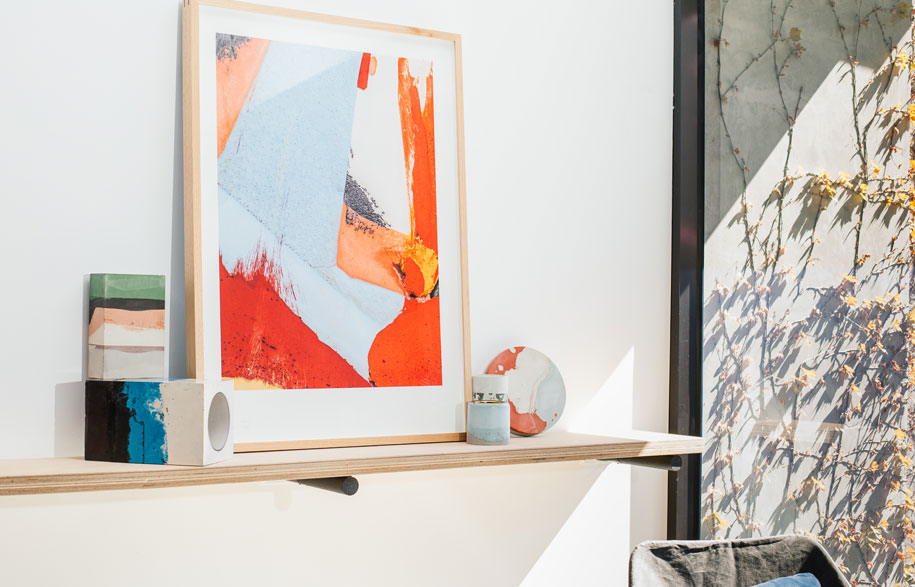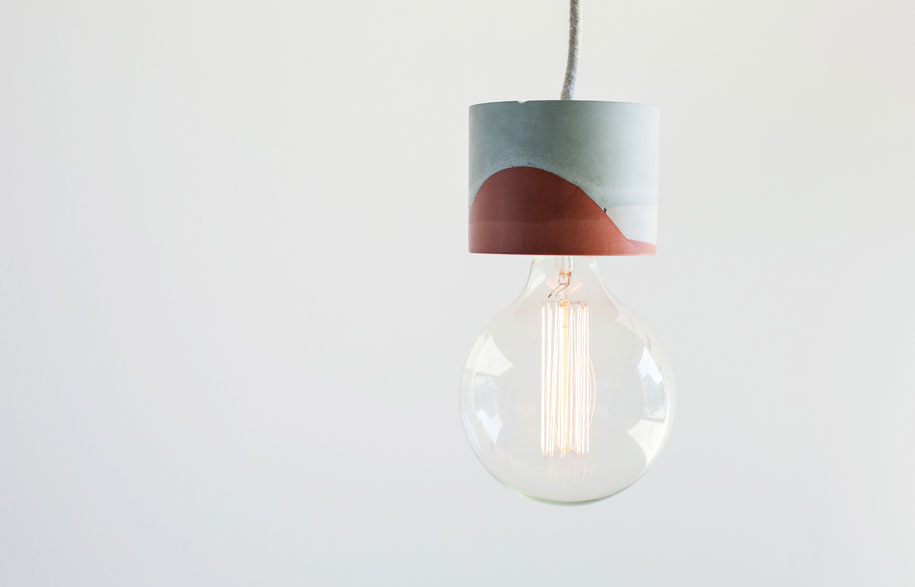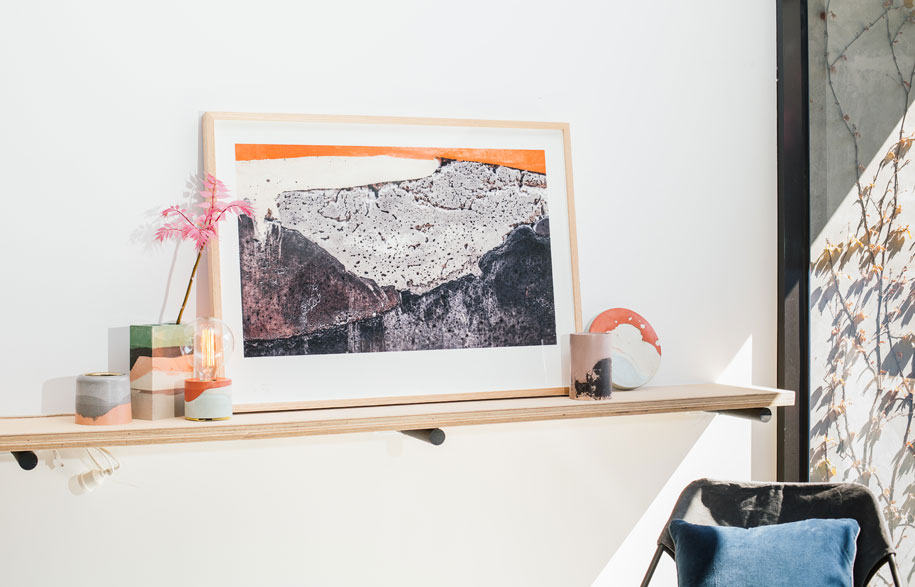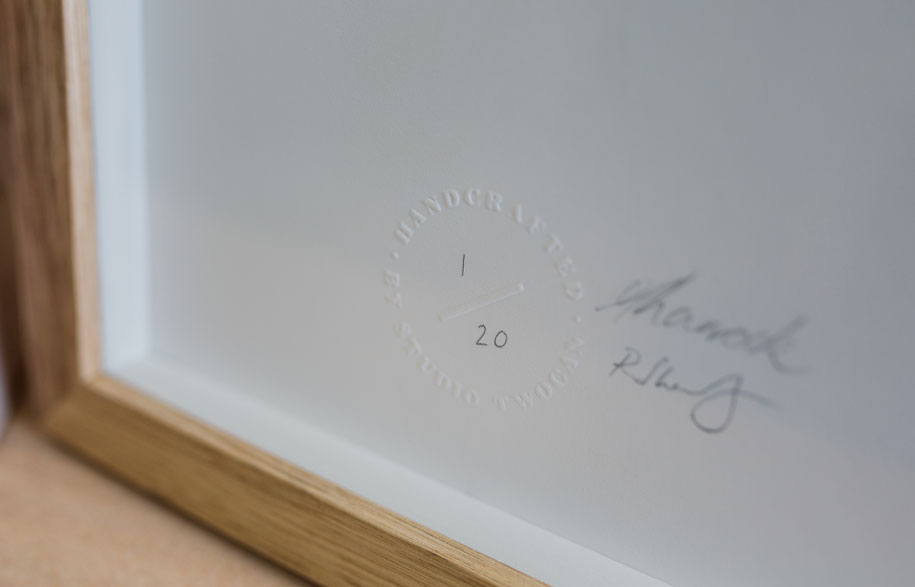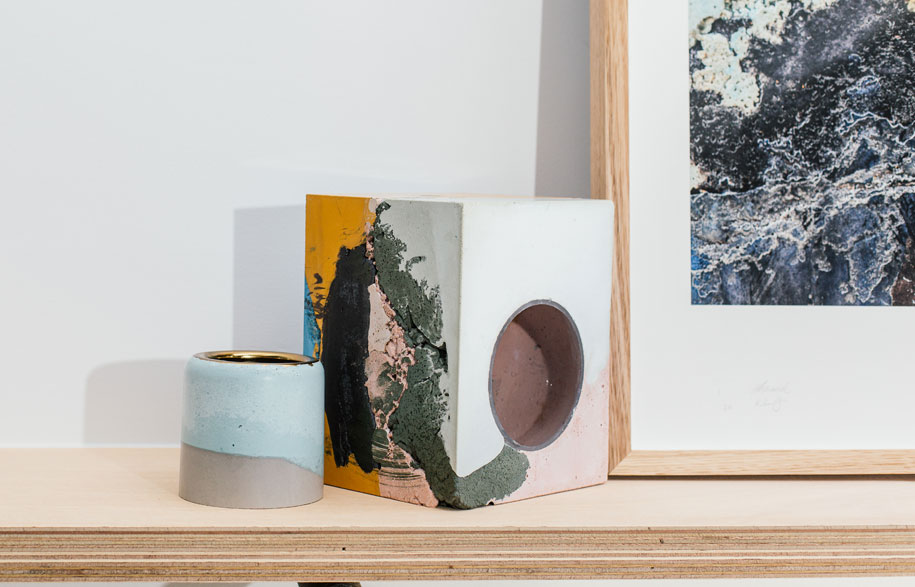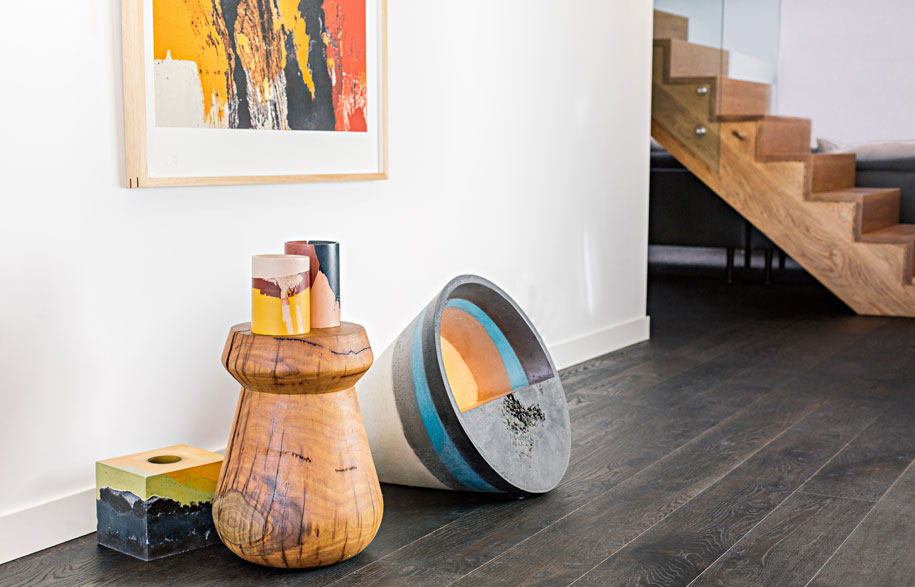 ---