Sydney's annual Vivid Festival is a 23 day celebration of innovation, creativity and community, centering around the exchange of creative ideas with a series of talks, exhibitions and, of course, the lighting up of various landmarks within the heart of the city. This year, Vivid Ideas introduces the inaugural Factory Design District – a three day event and exhibition celebrating the growing local Australian design industry and the authenticity of design.
Organised by Kobe Johns, Factory Design District is a collaboration of designers and makers across Australia, from artists, to industrial designers, and local food and wine vendors. We had the opportunity to ask a few of these designers what their thoughts were on authentic design, where they think Australian design is headed, and what they're most excited for at Factory Design District.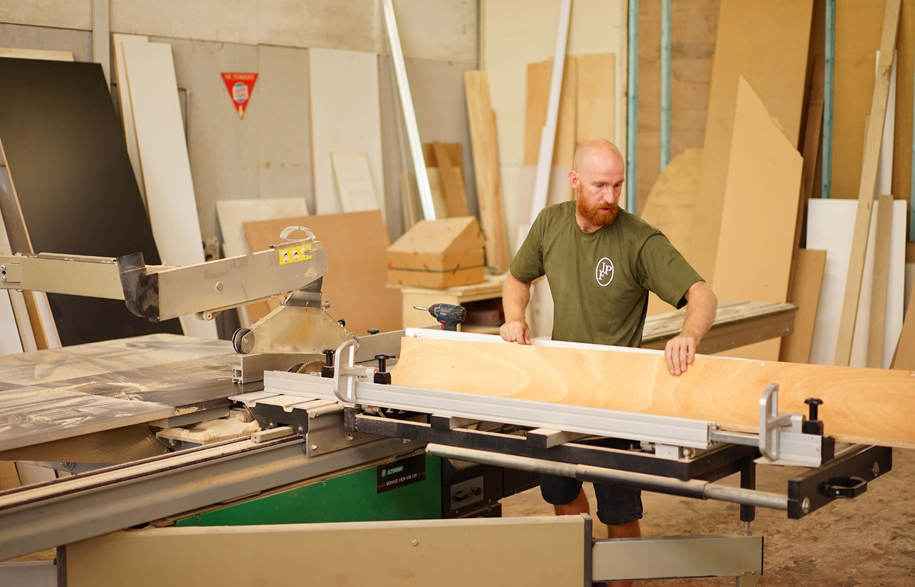 Adam Price, JP Finsbury Bespoke Joiners
Let's Talk About 'Authentic' Design
One of the biggest topics at Factory Design District, and across Vivid Ideas, is this idea of 'authentic' design. Whether this deals with the fight against replicas, or paring back design and using raw materials in composition, 'authentic' design is a flexible concept that is at the heart of the work of all designers at Factory Design District.
Fresh Prince is a collaboration by Sydney based creative couple Richie and Alice, who are heavily inspired by nature and the intertwining of timber and nature: "Authentic design, for us, is living the creative process with honesty and integrity, and combining context with an understanding of your craft to bring considered ideas to life in the world. Design is a creative process, not just a product. It is the ability to solve problems with imagination and sophistication."
"I feel authenticity in design is very much about 'the way' a solution is addressed or how a finished design is resolved in fulfilling the desired outcome," says Jonathan West, who emphasises tactility and playfulness in his pieces, "Each person's design process is personal, so how an endpoint is reached is subjective. As long as the process addresses the needs for design in the first place, I think there is authenticity."
Light designer ILANEL creates whimsical lighting with a contemporary note, adding, "Authentic design is about using materials without masking them, showcasing their strengths instead of trying to hide their weaknesses. It's about representing function in its most optimal form, about having a conviction in elegance through efficiency, and dropping the external ornament and finding beauty in pure content."
For Emma Elizabeth of the LOCAL DESIGN collective, "Authentic design to me means, a design from the original source, a design with integrity, thought, power and originality," but she is weary of the recent rise of replicas within the field, "Unfortunately in this day and age though authentic design has become to mean not fake, not replica, not a copy, which is a sad development. "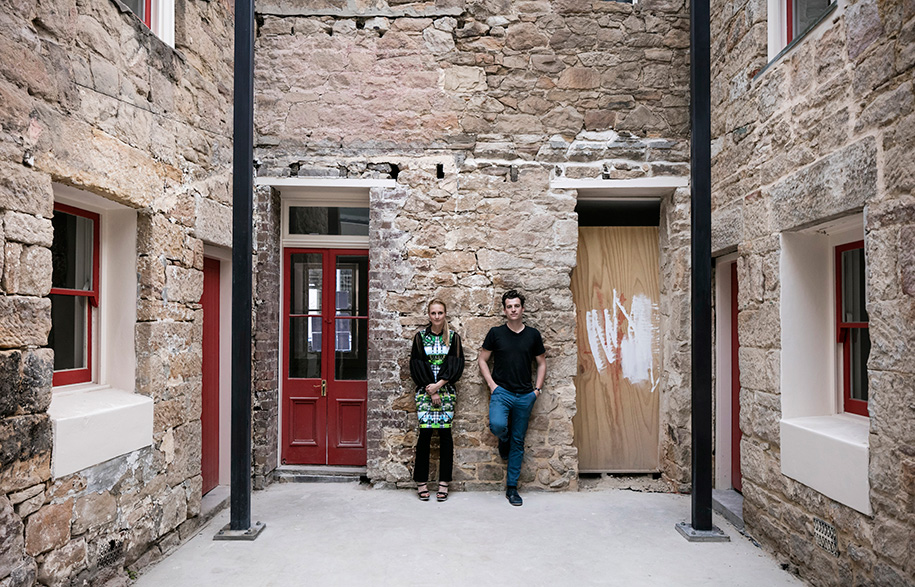 Emma Elizabeth and Tom Fereday of LOCAL DESIGN
What Inspires You?
With a myriad of beautiful pieces showcasing at Factory Design District, we thought we'd ask where the all important 'spark' of inspiration comes from in the making process.
"Inspiration comes in many forms: it can be the way light falls in a room, a line from a poem or from working on a design itself," comments Louise Olsen of Dinosaur Designs, who designs anything from ceramics to jewellery. All of Dinosaur Design's resin is handmade in Australia, along with some precious metal jewellery pieces. Olsen continues, saying: "One design can lead to many more ideas, as it's a very fertile time that often works as a springboard into a whole other collection or point of view."
"The ISM design team is inspired by everyday life, travel, art, music and nature. Our Grapho Bubble was inspired by a recent trip to Japan and the Japanese celebratory Kamifusen hanging balls," enthuses Celina Clarke, the co-founder of ISM Objects, "We find inspiration all around us and then we enjoy being able to use our expertise in materials and manufacturing techniques to turn ideas into innovative products."
ILANEL is poetic about his inspirations: "The world around me, science and natural phenomenons. My clients and their dreams."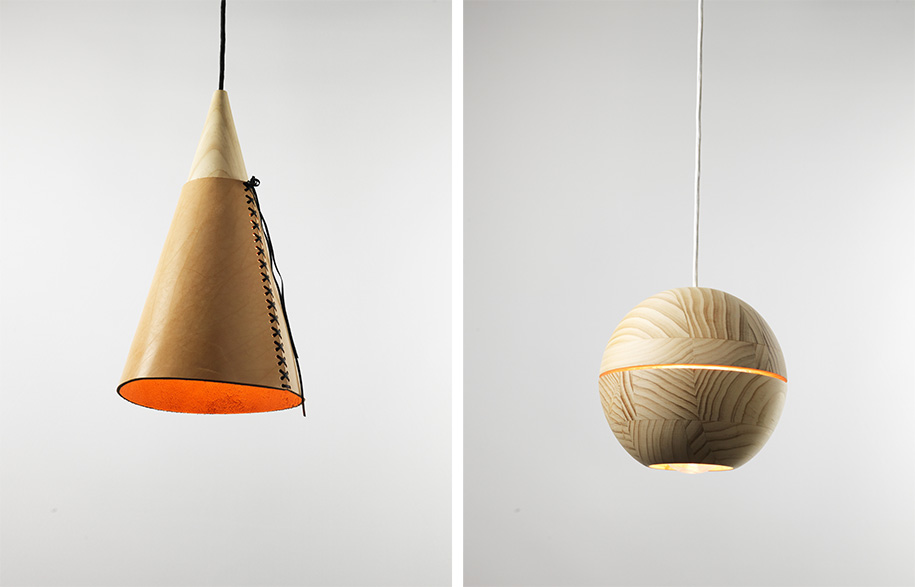 Why Bespoke?
In a design market where larger and international designers are able to mass-produce designs, smaller, more local designers, are emphasising the role of bespoke design for the discerning design hunter.
"People are becoming more thoughtful in their purchases as they look to enhance their lives by creating a home filled with memories, meaning and fulfilment," say Makers Lane, who specialise in creating exciting and distinctive design pieces, and are passionate about the collaborative process behind bespoke design, "People value having a story associated with special items in their lives, whether it's a dining table or a custom designed engagement ring. Everyone has their own story, and our customers enjoy being involved in the creation of something special."
"Bespoke simply means made to order. For me this means developing intelligent products which can be sold singularly or en masse with choice of finishing," explains Tom Fereday of LOCAL DESIGN, "This is a point of difference that Australian manufacturers and designers are providing and something that I believe is genuinely important to people who do not simply want generic products."
For Kobe Johns, the architect of Factory Design District and half of the creative duo JP Finsbury Bespoke Joiners in collaboration with Adam Price, the question of 'why bespoke' is a simple one to answer: "Because you can."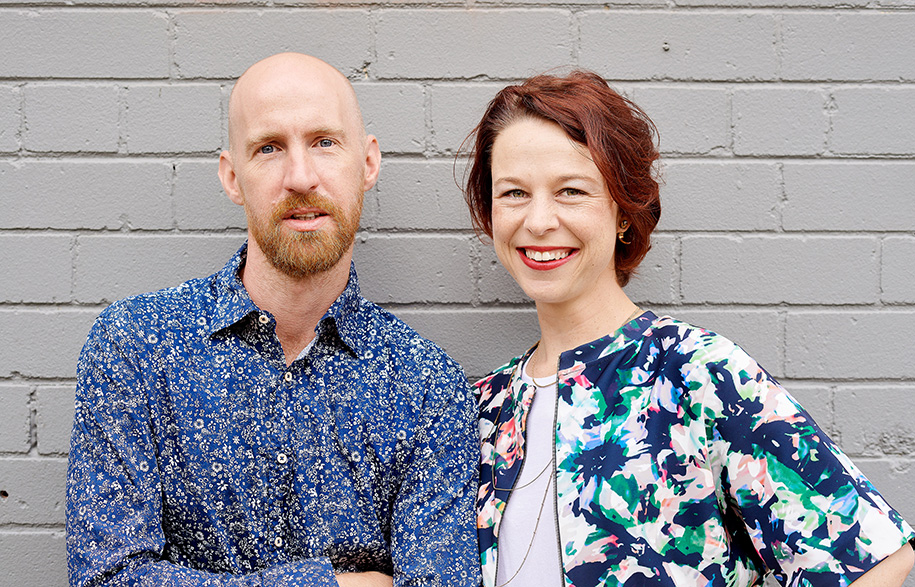 Kobe Johns and Adam Price, JP Finsbury Bespoke Joiners
But there is a delicate line between bespoke design and larger scale production, with significant implications for both, as Kristian Aus notes: "The work that I do rides the line between bespoke and mass production. Bespoke products are great at providing a customised experience. Mixing that with elements of mass production help to create products that are more accessible to more people."
Where is Australian Design Headed?
"Australian design is so far away from the rest of the world. This can be an incredible advantage as well as a disadvantage," enthuses Dinosaur Designs' Louise Olsen, "We think there's currently a real confidence in Australian design and a lot more diversity and innovation. We're seeing design from Australians all over the world."
"I think it's a very exciting time to be an Australian designer, our aesthetic and design values are becoming more and more intriguing to the rest of the world. Yet Australian designers have many obstacles to overcome: distance, youth, and the un-authentic retail environment," comments Emma Elizabeth of LOCAL DESIGN, "but we are strong willed and I think even with these obstacles, they can only make us push the boundaries and move our ideas further."
Makers Lane add that: "The creative talent in Australia is at an all-time high.  The challenge is in providing a commercial environment that enables and supports Australian designers to keep growing and developing their talent. We would like to see more locally sourced procurement for projects and homes.  If we are to continue to grow the local talent, we need to ensure that there is a sustainable industry that enables young designers and Makers a career path."
What are you most excited for, at Factory Design District?
We asked the designers at Factory Design District what they were most excited for, and it seems like for the most part, they're extremely thrilled by the niche nature of the event, and the fact that they'll be able to see what fellow local designers are creating and hopefully, bounce some collaborative ideas off of each other.
"It's exciting to see so many talented makers, both established and emerging, come together under one roof for Factory Design District. It will be a great opportunity to get a glimpse of the people behind the products, to observe how different designers think and create – a chance to walk around inside the magazines I normally pour over on the weekend," says Fresh Prince.
The duo behind JP Finsbury Bespoke Joiners are effusive: "We are looking forward to meeting new people, seeing other makers and what they do – and hopefully collaborating in the future."
As for Tom Fereday, the answer is a tongue-in-cheek one: "Young Henry's Beer!"
All of these wonderful local designers and more will be at Factory Design District as part of Sydney's Vivid Ideas Festival.
Factory Design District
Friday 3rd of June – Sunday 5th of June 2016
901 Bourke Street, Waterloo
factorydesigndistrict.com
---