Enter our SFF giveaway to win a double pass to the Eames On Eames film screening and launch of the Herman Miller Collection Lounge on the 6th June and a DVD of Eames' films. Just tell us what your favourite piece in the collection is and why in 25 words or less! Email editor@habitusliving.com by 5pm on Thursday 5th June. 
From 4 to 15 June, the VIP Lounge at Lower Town Hall will exhibit the largest and most comprehensive display of pieces from The Herman Miller Collection in Australia.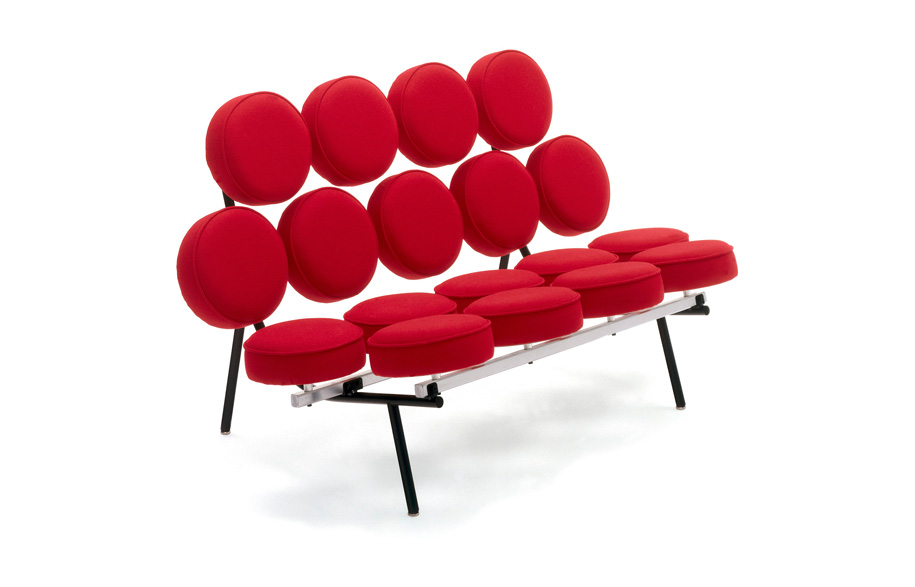 Nelson™ Marshmallow Sofa, designed by George Nelson, 1956
The association with Australia's leading film event is a perfect fit for The Herman Miller Collection due to the pioneering American furniture maker's long association with filmmaking. An enduring favourite among film directors and production teams, you will find Herman Miller pieces scattered throughout popular film and TV series from 'Mad Men' to 'The Hunger Games' franchise.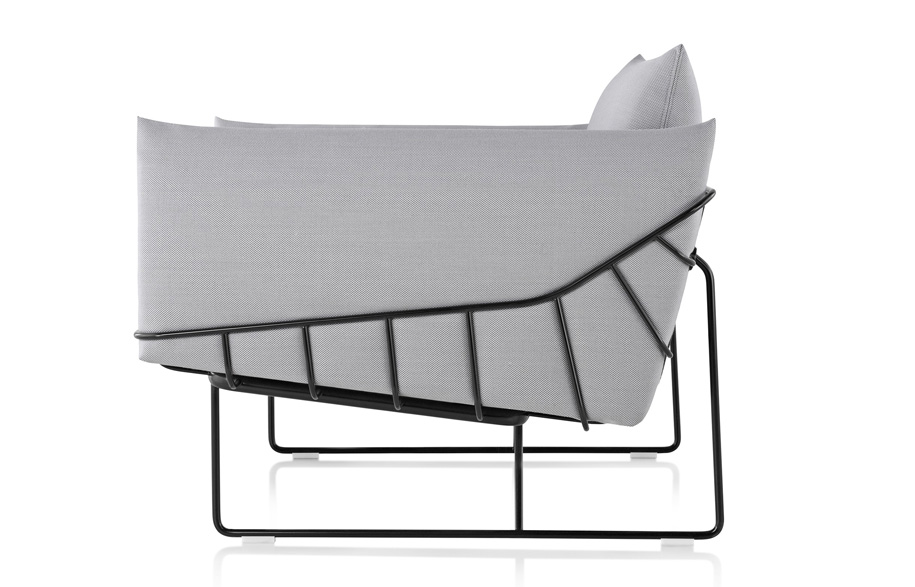 Wireframe™ Sofa Group, designed by Sam Hecht and Kim Colin, 2012
But Herman Miller's association with film really has its roots in the company's long relationship with Charles and Ray Eames. During their prolific career, Charles and Ray produced over 125 films including groundbreaking works such as 'Powers of Ten' and 'Glimpses of the U.S.A.'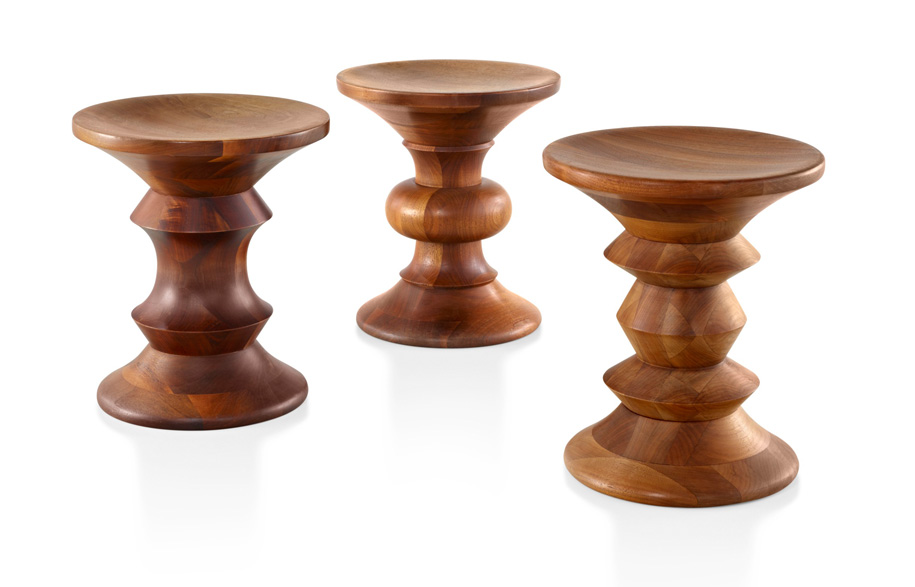 Eames® Walnut Stool, designed by Charles and Ray Eames, 1960
The first Eames Lounge and Ottoman – one of the most celebrated pieces among The Herman Miller Collection – was actually made by the duo as a gift for Billy Wilder, the director of film classics 'Sunset Boulevard' (1950) and 'Some Like It Hot'(1959) with Marilyn Monroe.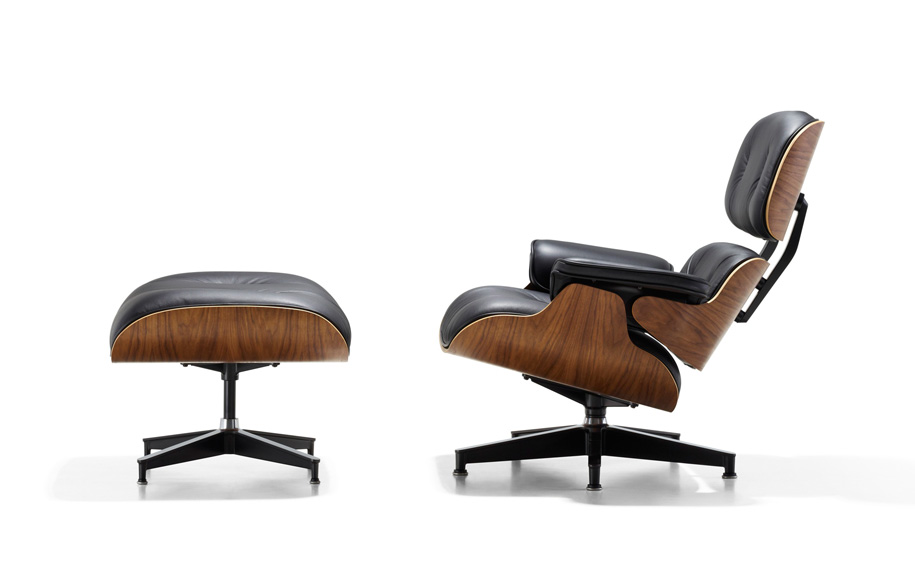 Eames® Lounge Chair and Ottoman, designed by Charles and Ray Eames, 1956
In more recent times, the Eames family's devotion to film has been continued by Eames Demetrios – Charles and Rays' grandson and the director of the Eames Office. Eames Demetrios is a noted filmmaker in his own right, having produced over 70 films, from short documentaries through to fiction features and animations. Eames Demetrios will visit Sydney for the opening of the Sydney Film Festival and The Herman Miller Collection Lounge by Living Edge.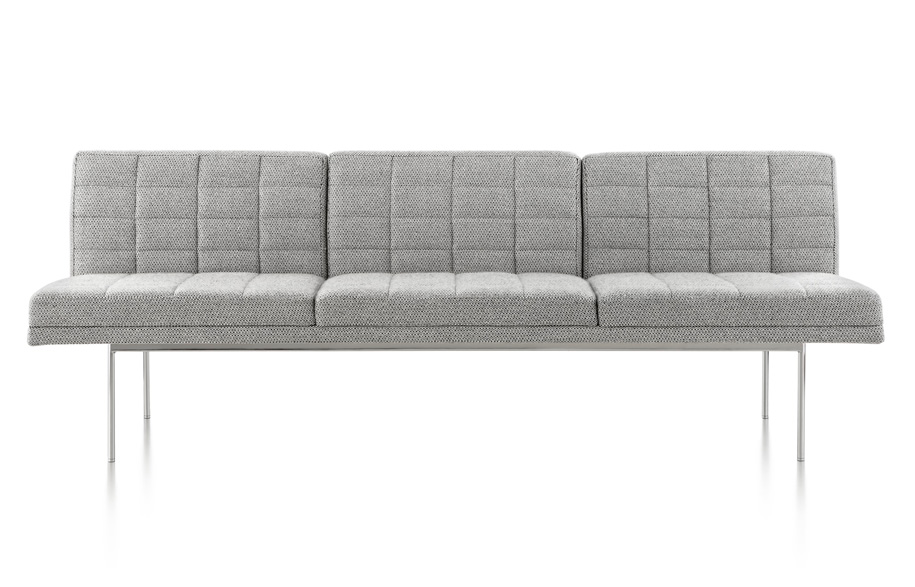 Tuxedo Component Lounge™, designed by BassamFellows for Geiger, 2011
Recently revived, The Herman Miller Collection represents a comprehensive portfolio of freestanding furniture that enables stylish, comfortable and accessible environments in myriad settings—from the boardroom, to the bistro, to the backyard. Drawing on the moniker and underlying principals first defined in the company's 1948 catalogue by George Nelson, each piece combines beautifully to suit its context, building, "the continuing creation of a permanent collection designed to meet fully the requirements for modern living."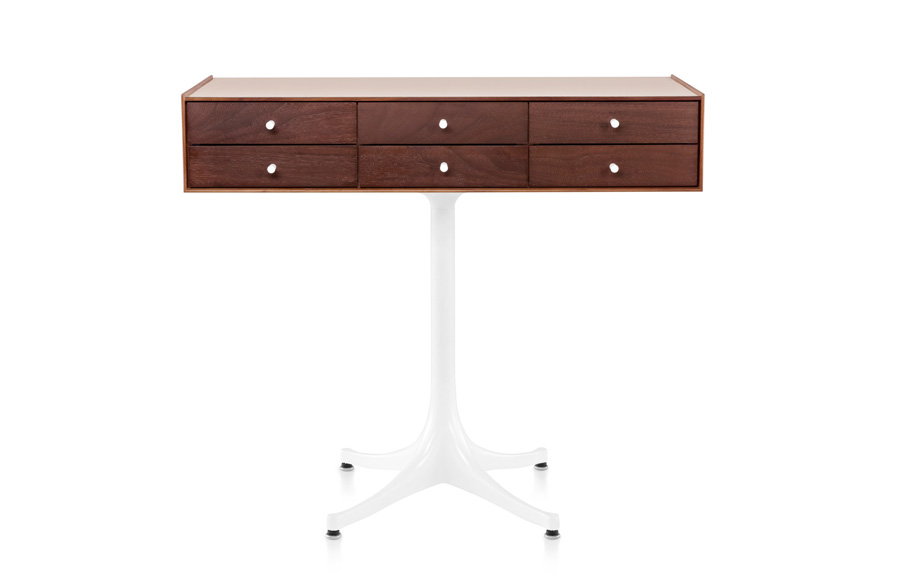 Nelson™ Miniature Chest, designed by George Nelson, 1946
The Herman Miller Collection Lounge will be presented by Living Edge, national retailer for Herman Miller and leading Australian supplier of premium international furniture ranges to home and office design enthusiasts and the architect and design community.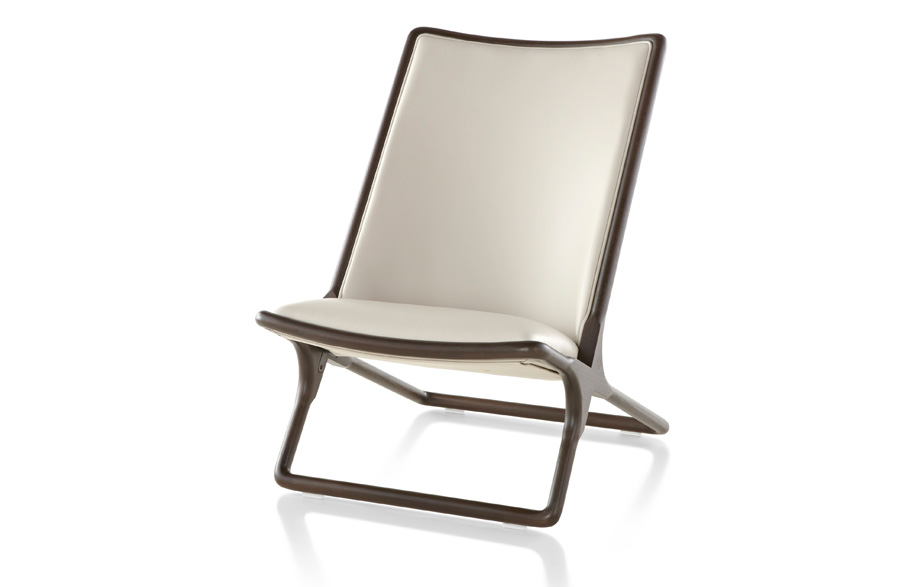 Scissor™ Chair, designed by Ward Bennett for Geiger, 1968
Visitors to The Herman Miller Collection Lounge can experience and order famous designs like the Eames Lounge and Ottoman alongside some of the newest additions to the range, including the Eames Shell Chair in newly formulated sustainable fibreglass, and the Wireframe Sofa by Sam Hecht and Kim Collin.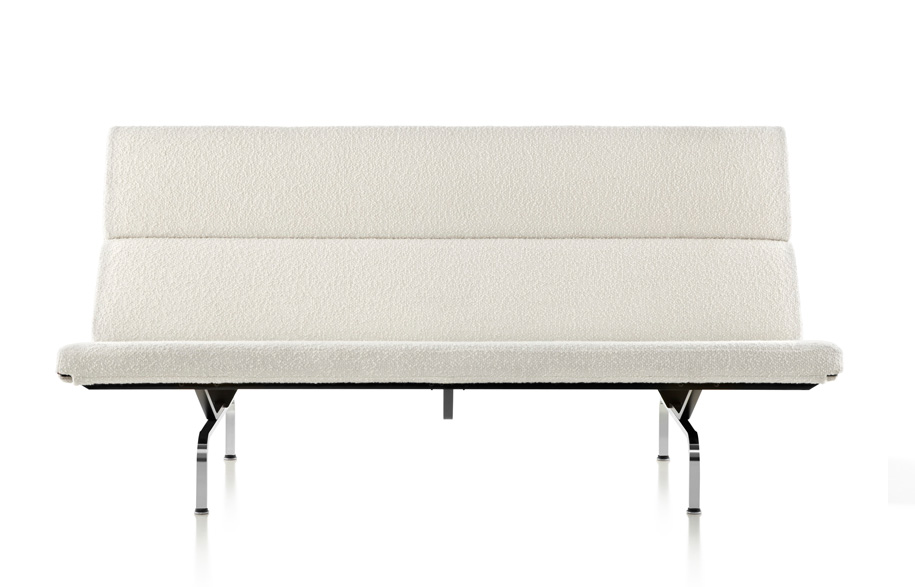 Eames® Compact Sofa, designed by Charles and Ray Eames, 1954
Other key pieces available to see and order via Living Edge include the Eames Compact Sofa, Tuxedo Component Lounge, Noguchi Rudder Table, Eames Rectangular Coffee Table, Nelson X-Leg Table, Scissor Chair, Eames Moulded Plywood Chairs and Coffee Table.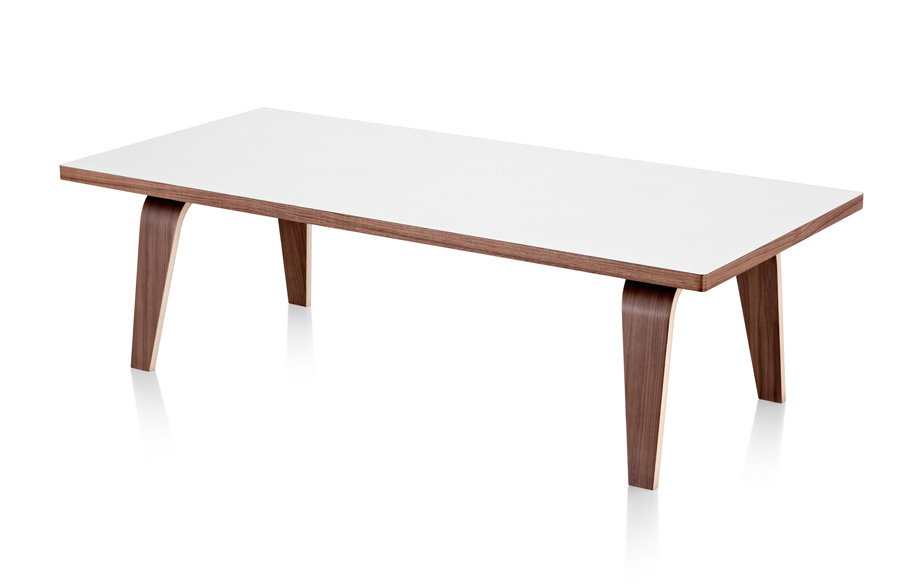 Eames® Rectangular Coffee Table, designed by Charles and Ray Eames, 1946
The Herman Miller Collection Lounge presented by Living Edge is at the Sydney Film Festival Hub at Lower Town Hall, 483 George Street, Druitt St Entrance (Opp Queen Victoria Building), 4 to 15 June 2014.
Sydney Film Festival
sff.org.au
Living Edge
livingedge.com.au
Herman Miller
hermanmiller.com.au
---