For this series of new work Phoebe Porter combines geometric abstraction, bold colour and unexpected asymmetry to create jewellery that resonates with influences of the Bauhaus and Russian Constructivism. Porter manipulates simple geometry such as the line, circle, triangle and square and a reduced palette of primary colours using her typically restrained approach.
The contrast of light and heavy line weights used in Bauhaus graphic design is referenced in pieces where solid coloured components are assembled alongside parts made from very fine stainless steel wires. The work demonstrates Porter's sophisticated use of structure and composition to create forms where each piece is reduced to its simplest expression, embodying the precision and clarity of form that characterises her jewellery to date.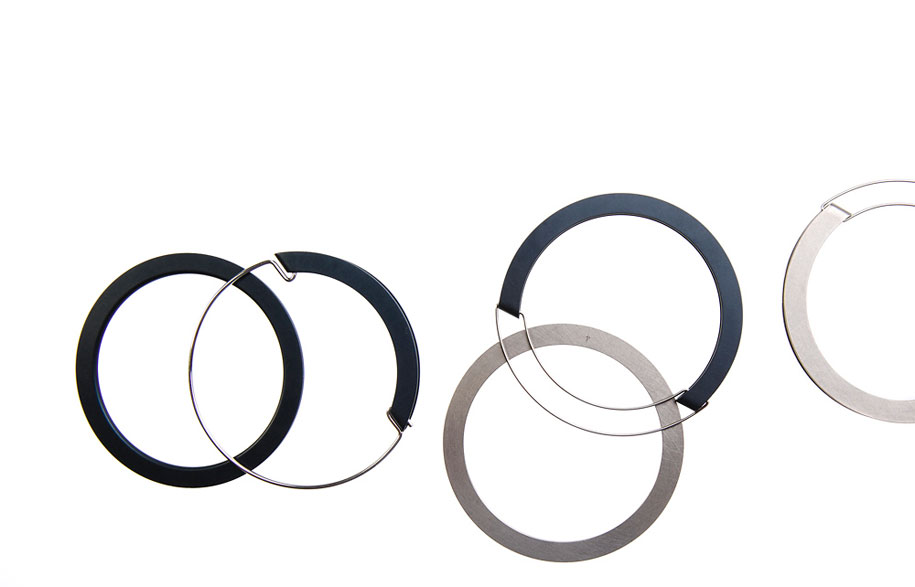 Porter's deep understanding of the innate properties of her chosen materials allows her to exploit their characteristics to best perform their chosen function – the spring and fit of a clasp, rigidity and weight of a bracelet, lightness of an earring and suppleness of a necklace. As in her previous work, Porter successfully combines industrial materials and processes with the refined hand skills of a craftsperson. Each connection and fastening mechanism is clearly expressed: rivets, seams, clasps, connections and joints are celebrated and highlighted, sometimes with brightly coloured hand dyed aluminium spacers.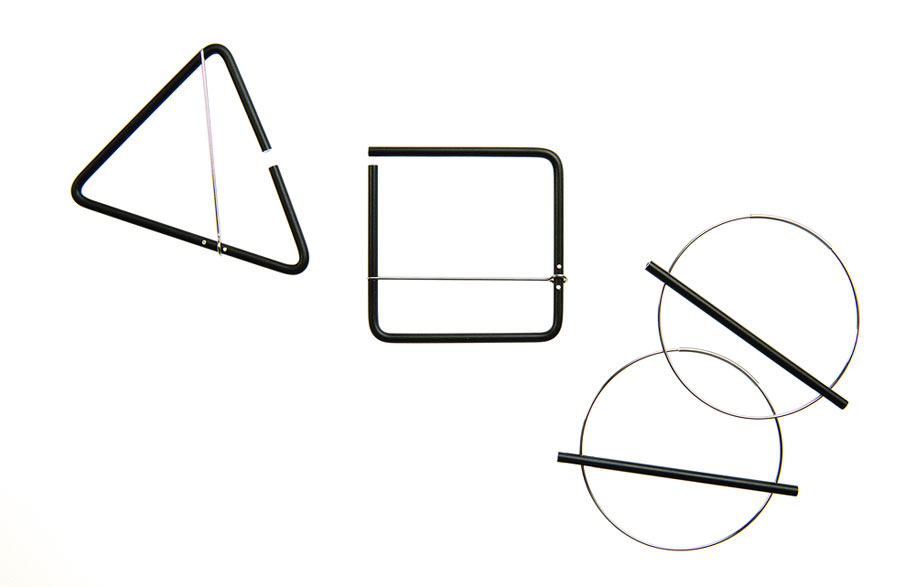 Included in the exhibition is a video work developed in collaboration with artist Sal Cooper. The video reveals the rhythm of each step in the making process and captures Porter's patient and steady hand working with the tools and machines: moments hidden within each of the finished pieces. Porter's decision to document and share her making process grew from her observations about the limited understanding many people have about how things are made and their fascination to learn about the making process. Through this work she seeks to highlight the true value of material things in our time of mass production and consumption.
All the pieces in Unfold and Construct are designed to be worn. This is a particular challenge of jewellery: to make pieces that can stand alone as sculptural objects, yet come alive when being worn.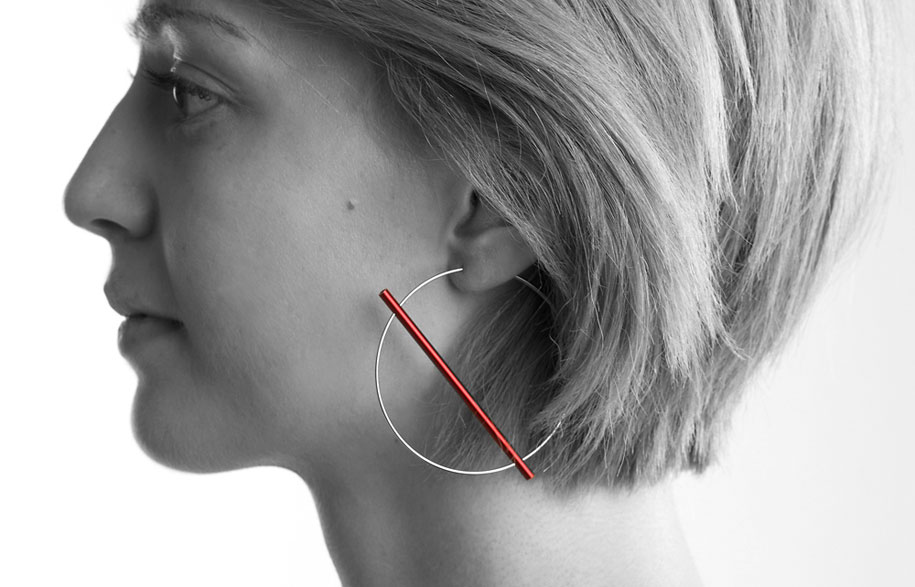 The exhibition will show at Bilk Gallery, Canberra, 13 February – 14 March 2015.

Phoebe Porter
phoebeporter.com.au
---