'Which way home' is an exhibition of new works by Max Berry that continue to explore a dreamlike and desolate landscape, whose inhabitants are often caught in moments of reflection and introverted retrospection. The inclusion of portraits, timber carving and ceramic sculpture demonstrate a willingness to explore new directions whilst strengthening his existing world.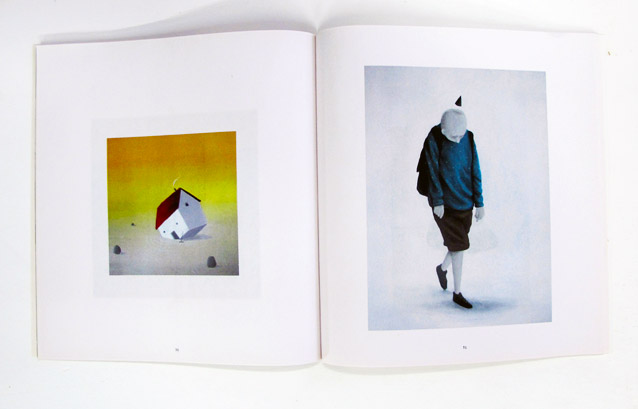 About Max Berry's Work: 
The Figure and the Ground
I once lived in a terrace house in Sydney. Out the front on the letterbox was a handcrafted sticker of a smaller house, all red roofed and four walled. The sticker was made by one of my then housemates, Max Berry. Expanding out from this letterbox, one could follow a trail of similar stickers, placed on the back of street signs, fences or whatever surface came to hand, that together plotted paths taken by Max between his studio, work and home.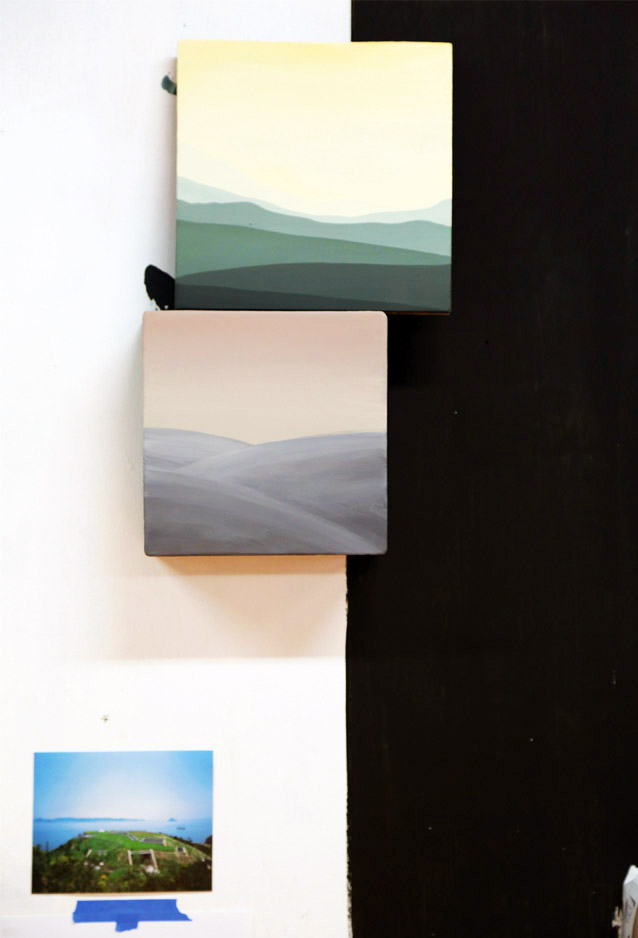 Across Max's practice  – which covers paintings, sculpture, jewelry, murals and paste-ups – the home is an enduring leitmotif which is used both as a "signature" and to address underlying conceptual concerns. Rich with associations of security, comfort, the personal and familiar, in Max's work the home is presented in relation to a larger world, whether this be the immediate environment of the street or the ficitionalised landscapes of his paintings.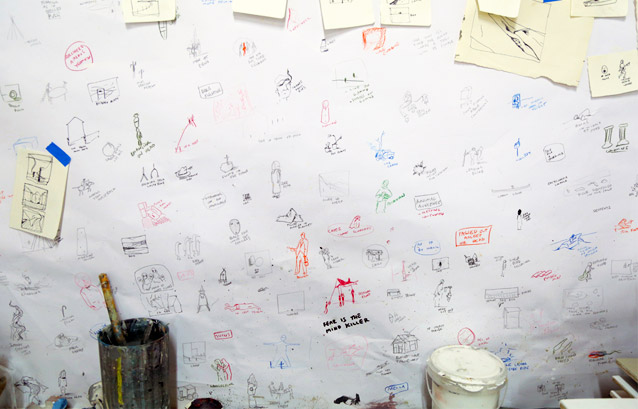 His landscapes are endless horizons or alternately cast adrift aboard as floating masses. Amongst such scenes, the presence of the home acts as a reprieve to the indeterminate nature of these places. When it is not present, its absence is felt through a cast of characters – sometimes human, other times animal, and always slightly fantastical – each rendered in moments of despondency, introspection and transcendence. Ladders, doorways, boats and signposts suggest possible directions, which offer reprieve or the possibility of more hospitable, stable ground.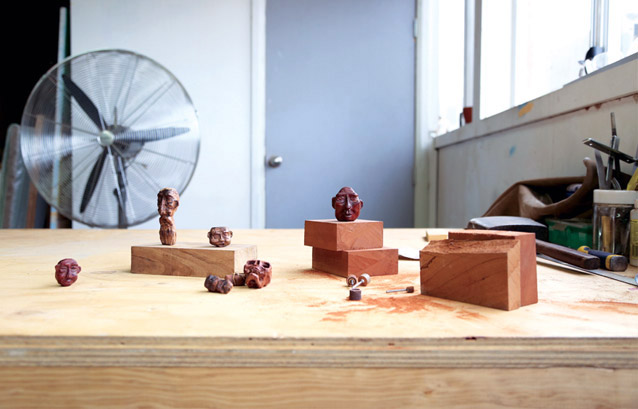 Throughout Max's work, the relationship established between the figure and the ground is all-important. Like the trail of stickers that plotted Max's own path from the front of our house throughout the surrounding suburbs, his work speaks to the way that individuals navigate our world and the importance of the places we find shelter.
By Susan Gibb.
'Which Way Home' will be on display at China Heights Gallery from Friday 19 – Sunday 21 July. 
chinaheights.com
---