Made from 20 tonnes of ash and sitting at over five-metres tall in the space's main foyer, the installation is immediately captivating. In the room, sun highlights the statue, making the metal especially silver, and shadows fall from the great form onto the surrounding floor.
Comprised of two large-scale sculptures of Buddha positioned to face each other, one created from aluminium (the mould) and one from 20 tonnes of ash collected from Buddhist temples in Shanghai, Jiangsu Province and the Zhejiang Province of China, the installation can be walked around and through, and the slow-eroding ash form examined closely – with all senses.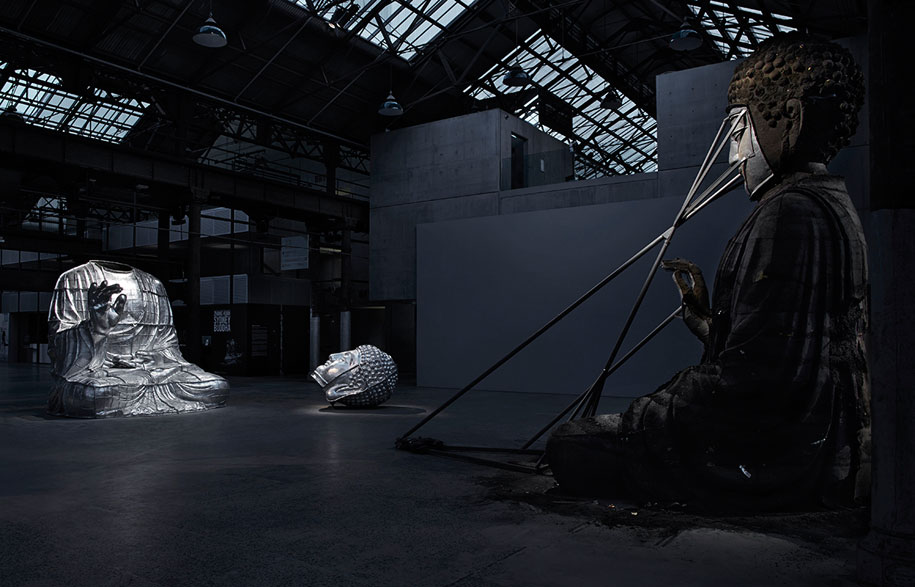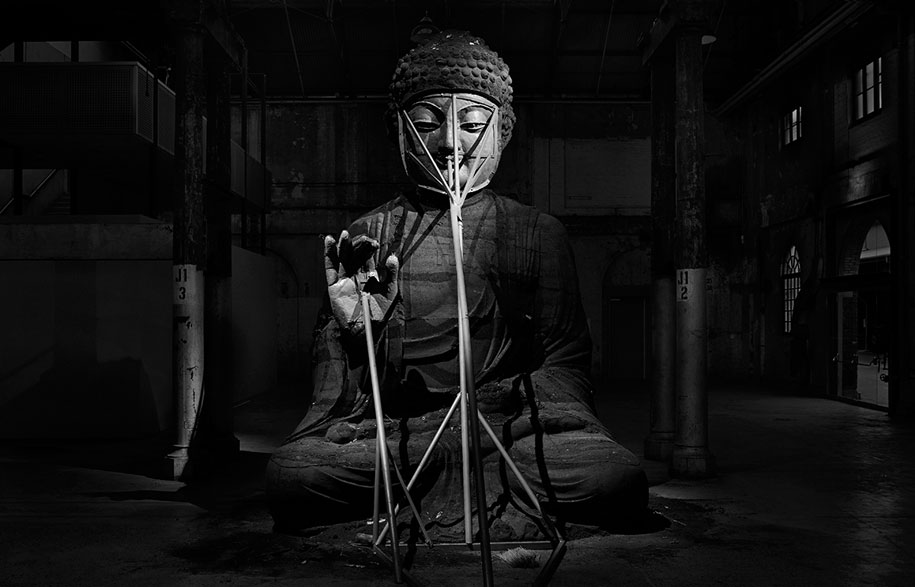 In conversation with Beatrice Gralton on Thursday at Carriageworks, Huan makes a point to explain that "Ash is not a material; do not think of ash as material," he repeats. For him, ash is "collective memory, soul, thoughts and prayers."
It is at this level of meaning that the work – like the rest of his oeuvre – exists. "The most important thing is what the artist makes. Can he do something to influence this era? to influence the future? And to add to art history?" he says in response to a question about the impressive scale of his studio – because it is, with over 100 assistants working for him in a space much like that of Carriageworks.
As the ash Buddha slowly disintegrates over the course of the exhibition, falling away into its surroundings, we are reminded of the impermanency of life and the endless cycle of renewal and destruction that defines the world we live in.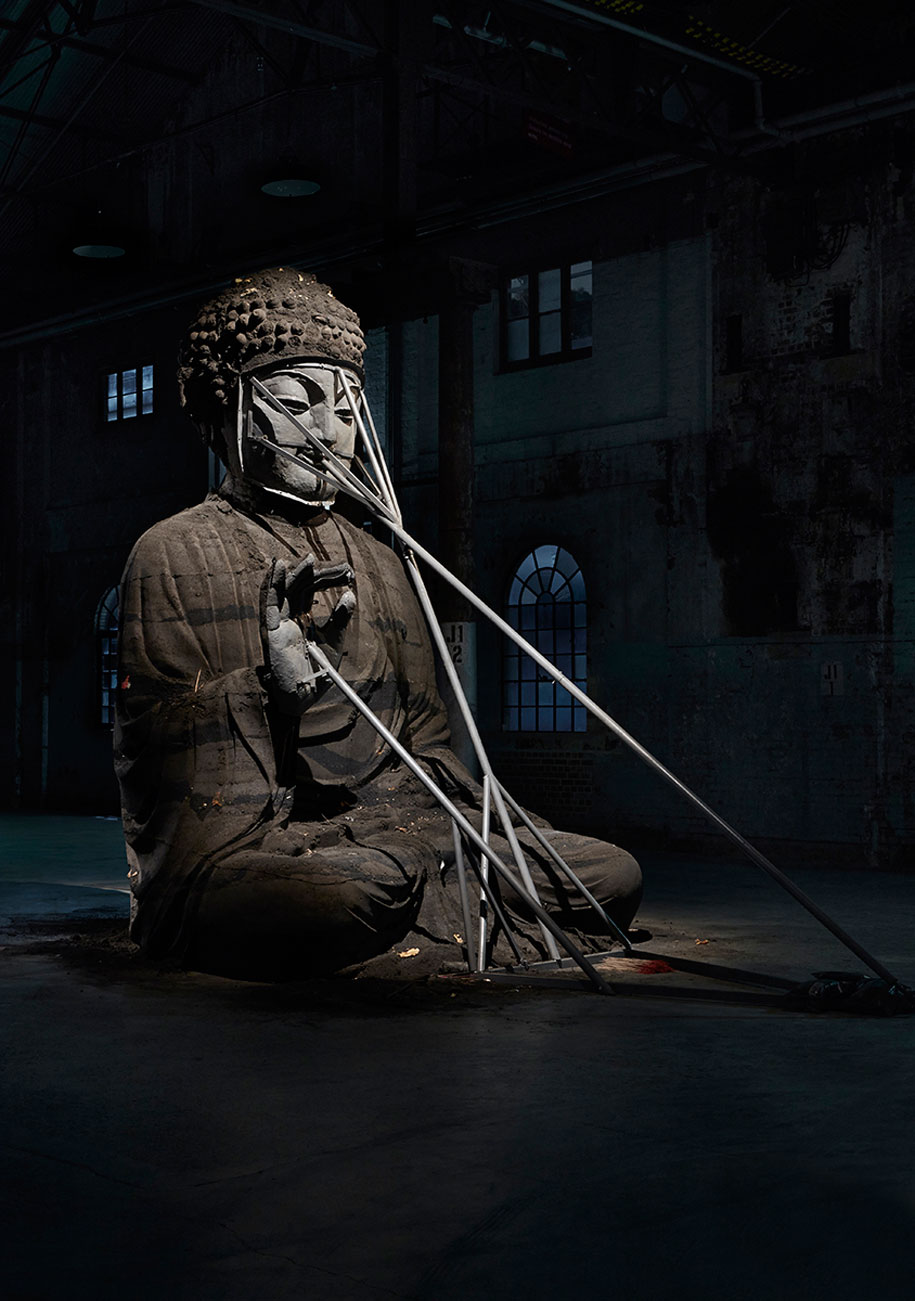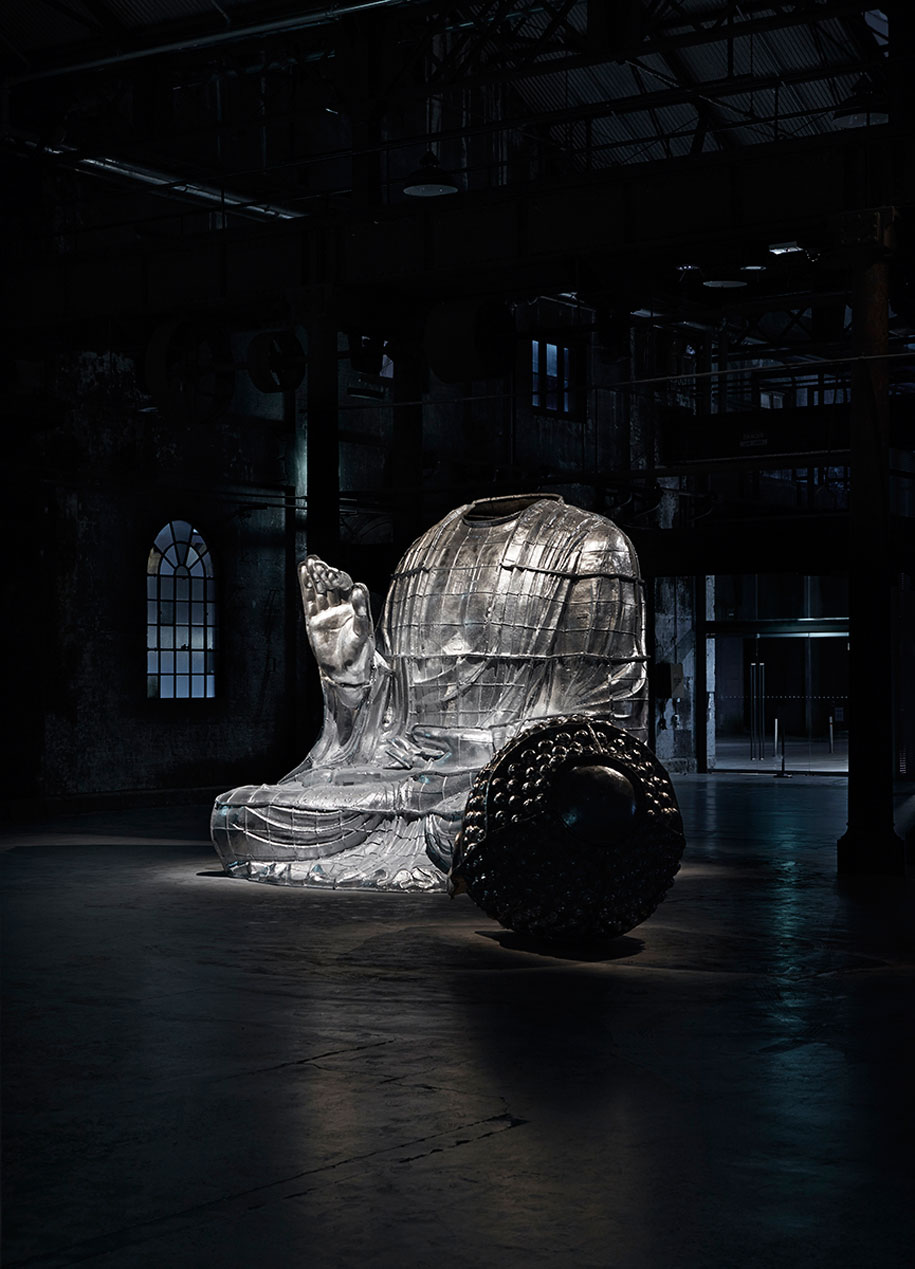 The evolving Sydney Buddha will show at Carriageworks, in conjunction with Sydney Festival, until March 15th.
Open 10AM – 6PM Daily, Free.
Chinese-born Zhang Huan (b. 1965) is one of the most vital, influential and provocative contemporary artists working today. He began his career in Beijing in the 1990s creating performative, politically engaged works, and moved to New York in 1998. Over two decades, his body of work has addressed themes including poverty, personal liberty, cultural difference and nomadism. Since his return to Shanghai in 2006, Zhang Huan has shifted focus to more traditional forms of art such as sculpture and painting and adopted ash as his primary medium.

---
Photography by Zan Wimberley
Zhang Huan
zhanghuan.com
Carriageworks
carriageworks.com.au
---