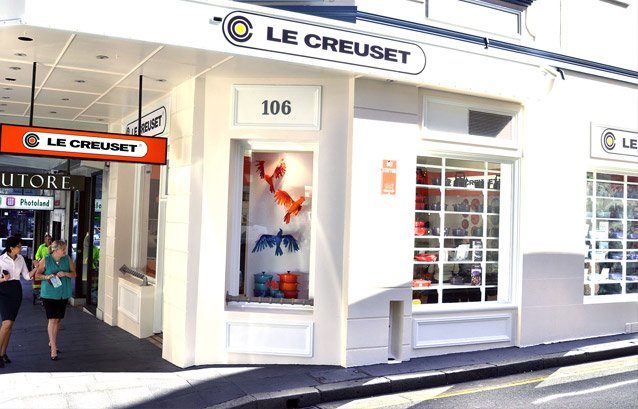 Known for their meticulous eye for detail and sophisticated approach to design, a team of British architects, Leckenby Associates, have used a combination of solid beech furnishings and European oak flooring to create a neutral backdrop that will allow maximum focus on the selection of signature colours le Creuset has to offer. Special design features include a le Creuset casserole lid wall as well as a chandelier made entirely from le Creuset Tagine Lids.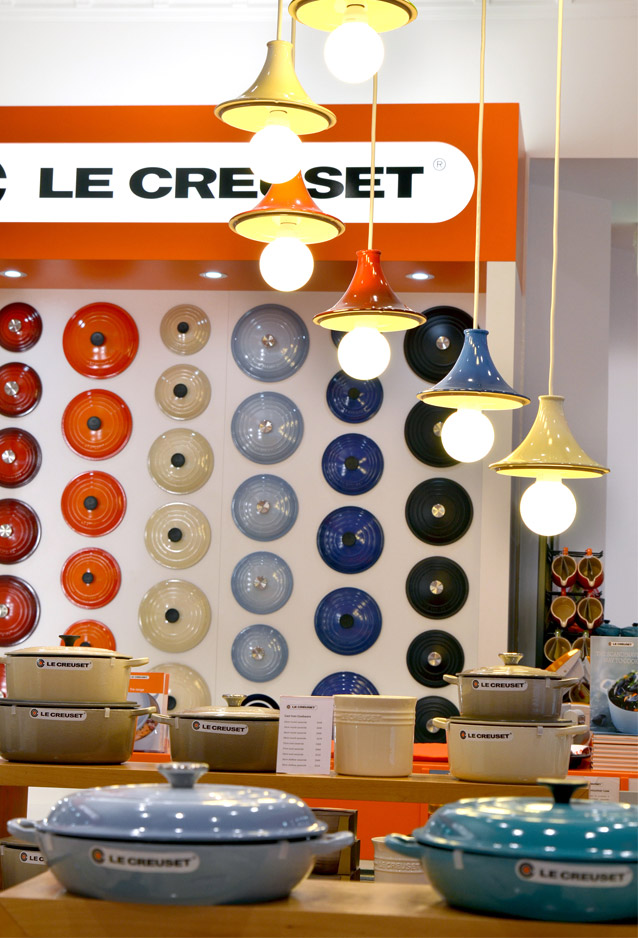 To mark the launch of the first le Creuset stand-alone store, Paper Installation Artist Samanatha Gazal will be designing a colourful 3D window display using a combination of paper and le Creuset pots. Samantha's signature installations have included The Melting Paper Beach Balls (Westfield) and The Paper Candy Bar (The Eyescene, Double Bay):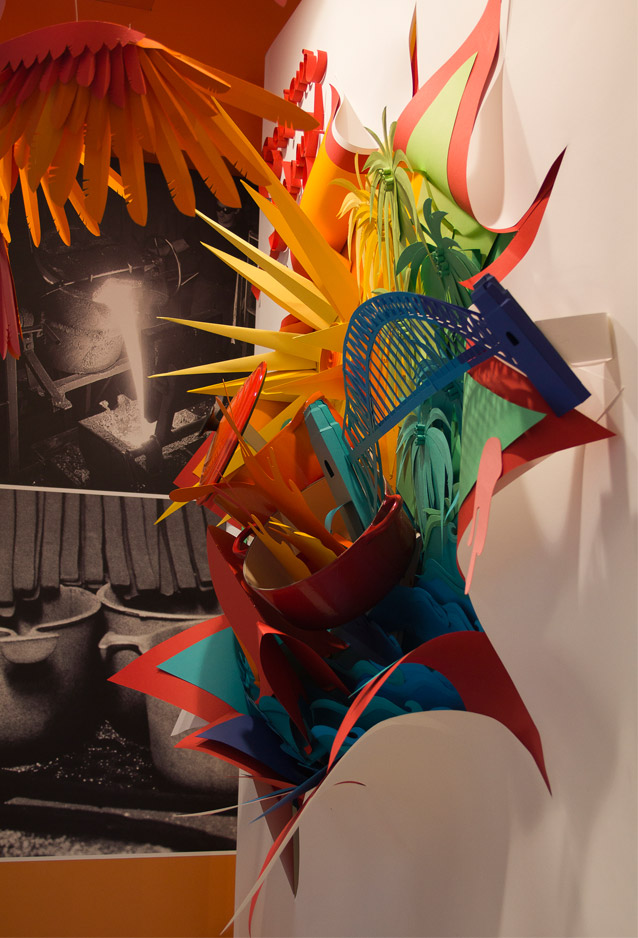 "I wanted to convey Le Creuset's explosion of colour – colouring Sydney for the launch of their first Australian store. I love that the fragility and ephemeral nature of the paper contrast so distinctly with the solidity of the product and its guarantee to last forever" commented Gazal. 
le Creuset
lecreuset.com.au
---