Time and quality are synonymous with Brand Switzerland so it's no surprise that there's a cultural acceptance that good quality products take time to develop. Premium appliance manufacturer V-ZUG has embodied this national approach in Excellence by V-ZUG, the company's first major product release in two decades, which was more than five years in the making.
Leea Hiltunen, head of global product management, joined V-ZUG in 2015 as part of the 100-strong team involved in Excellence design process who worked together to ensure the company's exacting standards were met, from the thousands of hours of testing within the food technology team, to the construction of a new factory that delivers the highest levels of sustainable production in the appliance sector.
Indesign caught up with Hiltunen to hear more about how V-ZUG translates innovation into tangible experiences of excellence for its customers.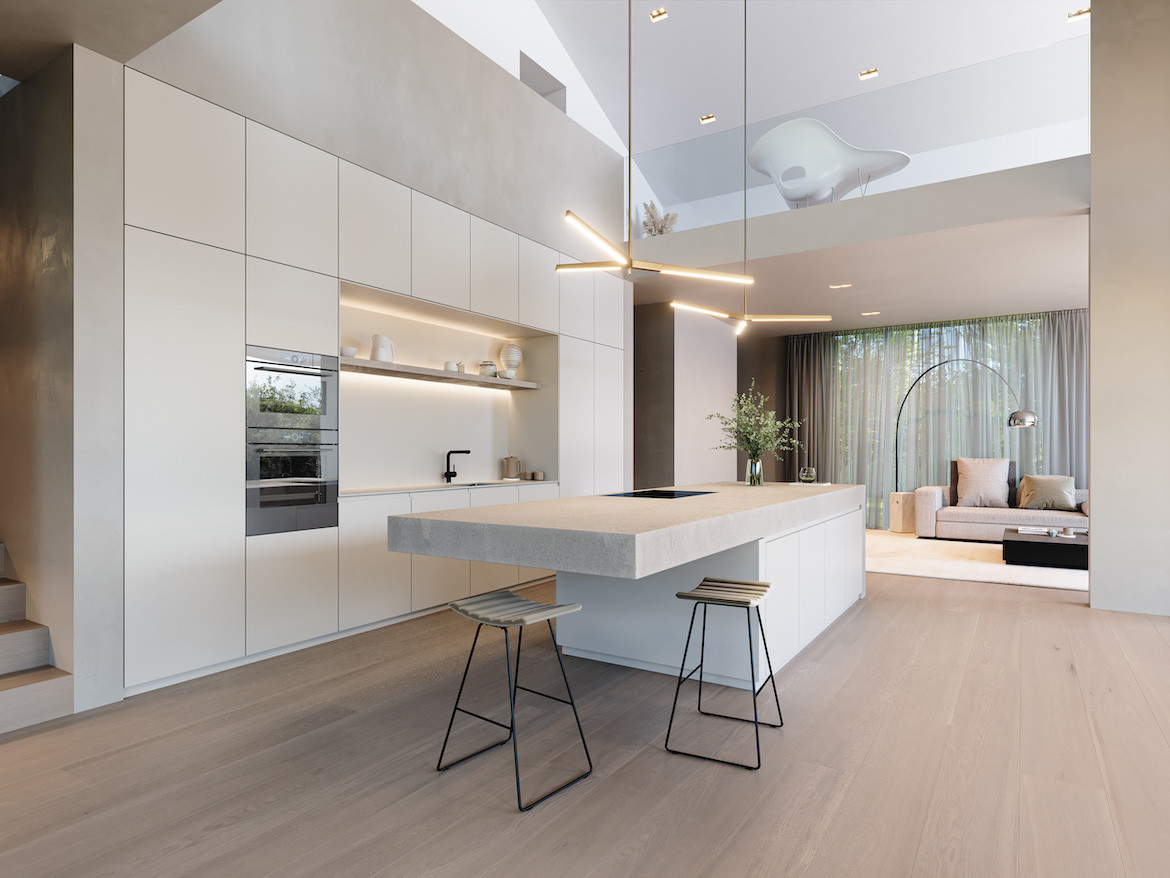 Indesign: What are some of the functional aspects that illustrate how Excellence has been engineered for peak performance?
Leea Hiltunen: For me the absolute highlight is the user experience. We've integrated a full touch display, allowing the user to personalise and individualise the appliances to their own needs, and this is something the market has not yet seen before.
I would say my personal favourite is the AutoDoor appliance without the handle; this is really the first appliance with a door that opens and closes automatically. It is really just super elegant. It's also so practical – you're saving one hand when cooking and it also makes the operation safe.
Indesign: Seamless integration is a V-ZUG hallmark. How have you extended this particular attribute in the new Excellence range?
LH: We don't want to be at the centre, we want to melt in and make daily life easier. Nothing stands out, everything fits in, but when you need to interact, you can interact in the way you want to [such as] using the app, it might allow a different approach for people to use the appliance. So you can scroll to where your recipes are, you can send them to the appliance, it takes it over, and then it guides you in every step.
[There's] tips and tricks in the display as well, which I think is also seamless, because there's nothing more frustrating when you use an appliance if you don't know what is happening or what to do.
Indesign: Another defining element of V-ZUG's approach has been its focus on enhancing customer lifestyles by anticipating and accommodating different customer habits. How is this reflected in the new range?
LH: Daily life for many of us has completely changed and the demand for cooking at home has grown tremendously. But it's not just about cooking anything. We're talking about people who want to cook fast and easy. But then they also want to cook special gourmet dishes for their friends and family.
What is clear is that we want to cook and we want to eat better, healthier and more balanced. And there, I would say that really, we offer everybody this possibility on a global scale [through customisation]. Then we built in dietary styles and national cuisines [into the appliance's recipe book] to make it more international. Also you can either add or reduce the scope of food settings, so there's the easy cook – these are the semi-automatic programs – which guide you into the best operating modes.
Everybody has different needs. I think that is the challenge to really work with all those needs and I think Excellence allows that in the best possible way, because you can really set the plans how you want to.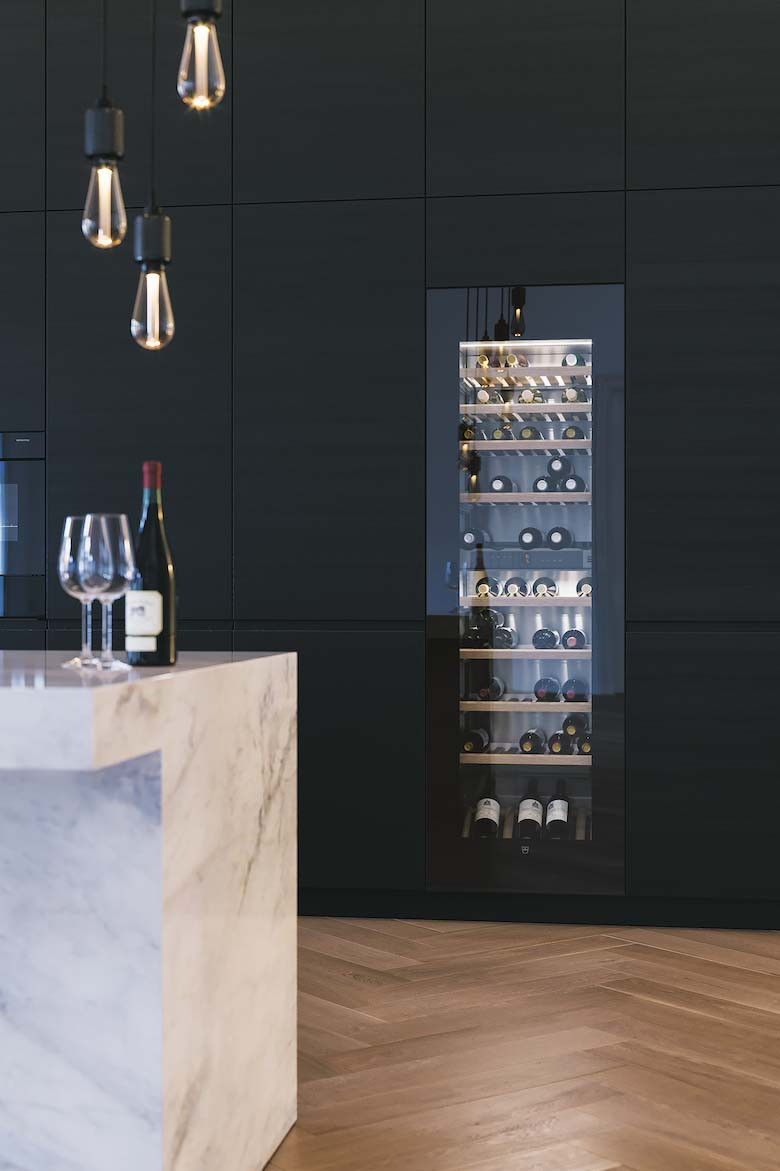 Indesign: We've talked a lot about functionality and customisation here today – what is new in the Excellence with respect to aesthetics and sustainability?
LH: So we really tried to bring in more harmony and symmetrical lines into the appliances to achieve a more timeless and iconic look and feel. The result is really beautiful, with clear lines and very little elements that actually disturb the eye, which makes the beauty.
We kept our iconic black mirror glass option, but then we also added a new colour option to it with platinum mirror glass, to fit light- and natural-coloured kitchens. It really allows the seamless integration into a variety of kitchens. […] And then all processes have been designed in a way that we only use the amount of energy and water that we need to achieve the best results. So then we guide the user towards this, to make the best choices.
[For example] we've guided the user that they need to actively set the light on if they want to have it, and we guide the user to start cooking in a cold cavity, because this is possible. Almost every dish, if you're not making a cake, it's possible [to use] the preheating time for cooking.
[In the Excellence ovens] you need to actively choose preheating, and these small choices are actually for me the core of the sustainability, they're quite smart, because we know how to cook and we guide you there. It might not be your comfort zone, because we're used to using preheating because our mothers have done that.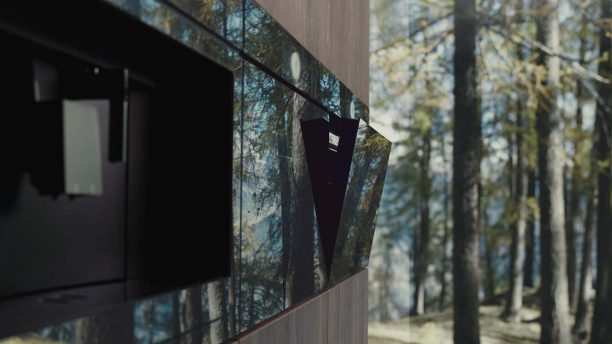 That was a core goal, that we wanted to have the best result in cooking, but in a sustainable way.
Love this? Explore more stories from V-ZUG here.
V-ZUG
vzug.com
---