Trust between homeowners and designers is one of the core ingredients when it comes to creating a beautiful home. For this 125-square-metre (1,350-square-foot) HDB executive apartment, the homeowners gave Ascend Design free rein, often asking them to "go ahead with what you think is the nicest" when it came down to materiality and colours. This resulted in a fashionable dwelling that is not only well-designed but cohesive and utilitarian – made for a couple who enjoy spending quiet moments together.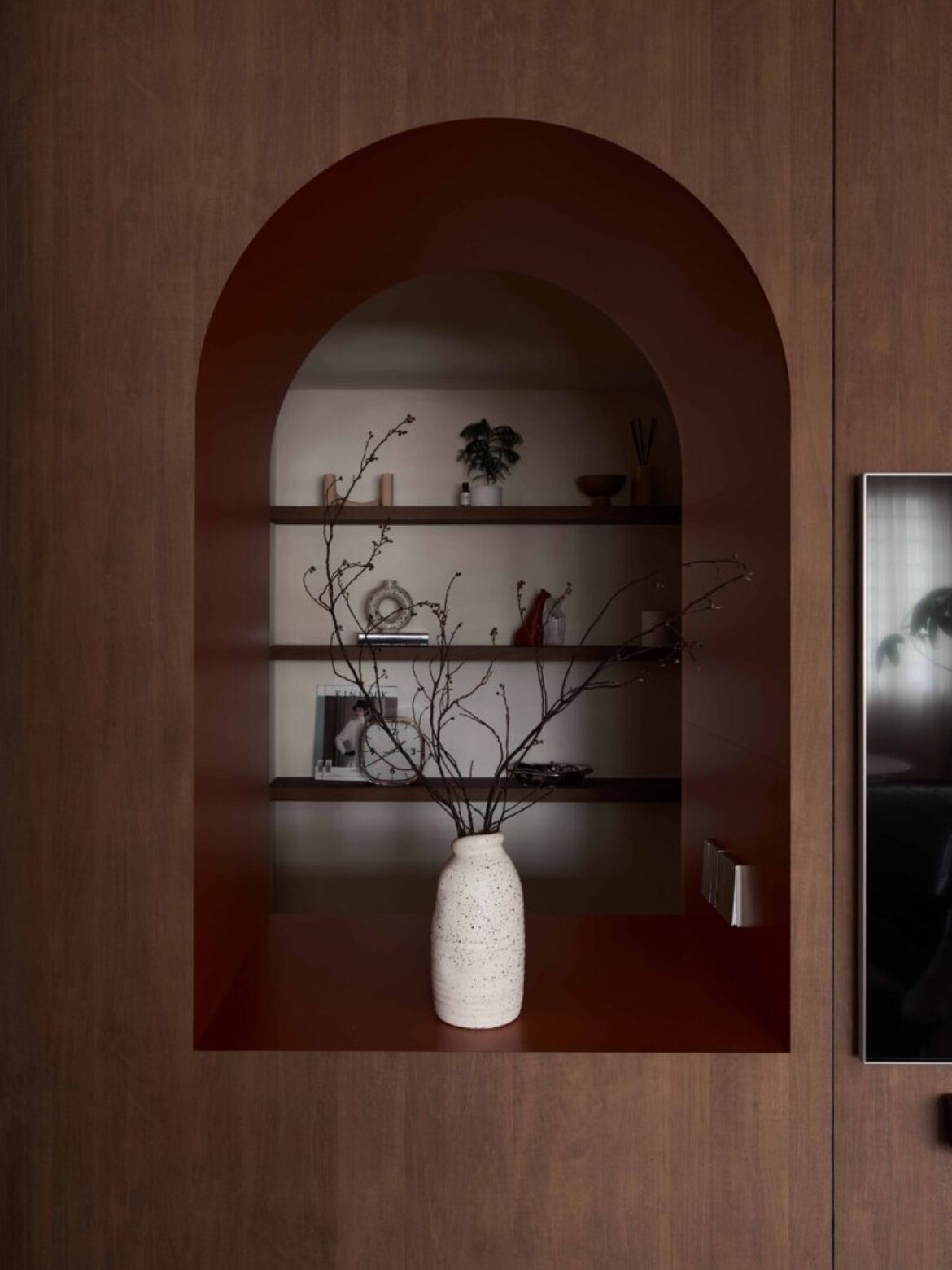 "The house is supposed to have a very earthy, natural feel to it, which is why we used materials like real terrazzo flooring and wood-inspired laminates that look a little raw. This is paired with limewash paint to create a more 'cave-like' interior," says Jasper Goh, creative partner at Ascend Design. Throughout this executive apartment, a wide range of materials and textures have been employed to create a cosy atmosphere.
Adhering to the homeowners' request to have interesting features around the house, Ascend Design has ensured that there are unique details at every corner: curved lines, sculptural furniture and small sections of tiled walls layer the space artistically, balanced with muted colours of creams and greys.
In the living room, a curved feature wall doubles as a television console, concealing unsightly wires and maintaining a clean aesthetic. The monolithic structure also carves out an entrance foyer, offering privacy and also a sense of anticipation as one enters the home.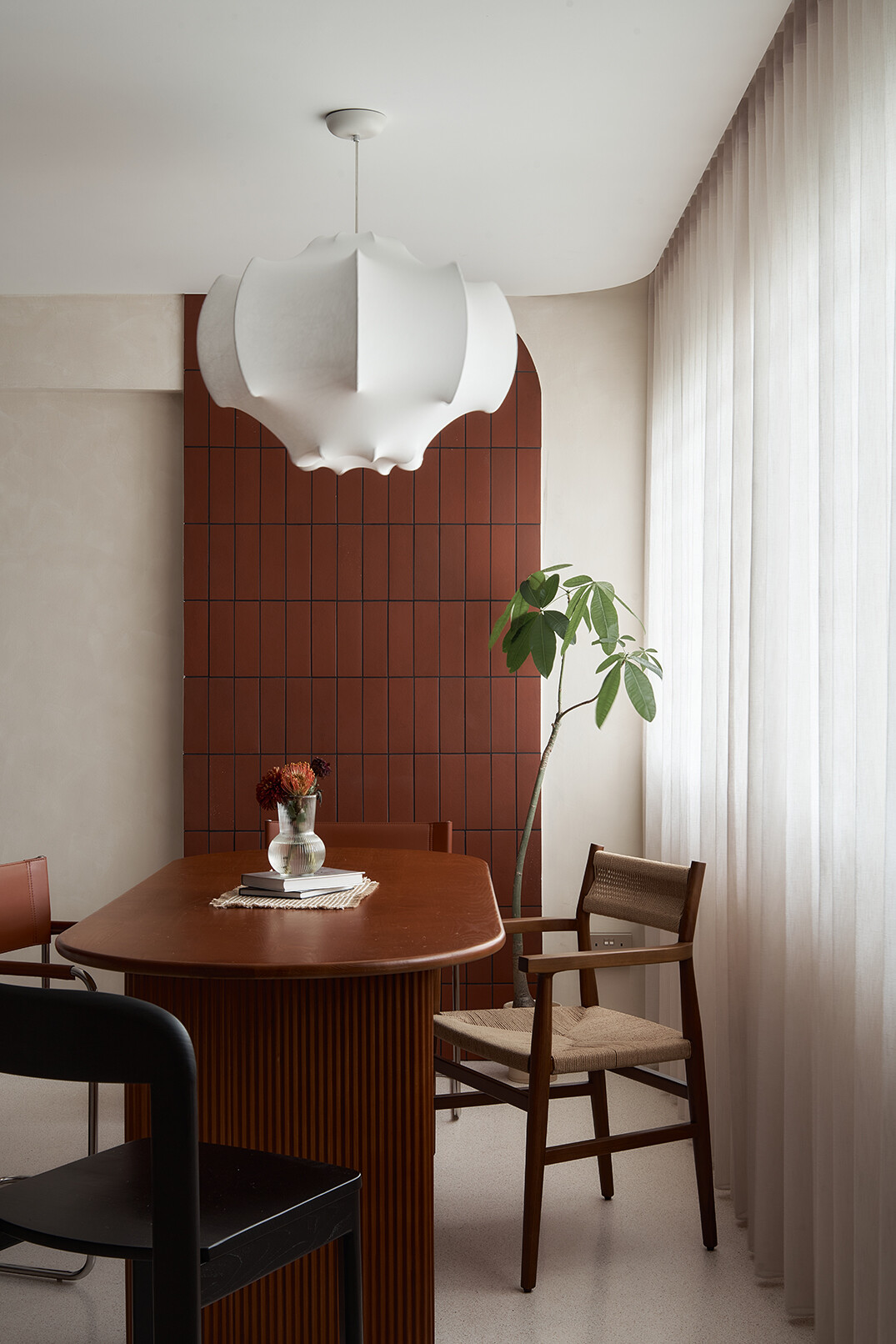 For the flexibility of shifting things around to suit various settings, the dining room has been kept stylishly simple and casual with an assortment of chairs and a curved table from Gamar. A pendant lamp above makes a striking statement.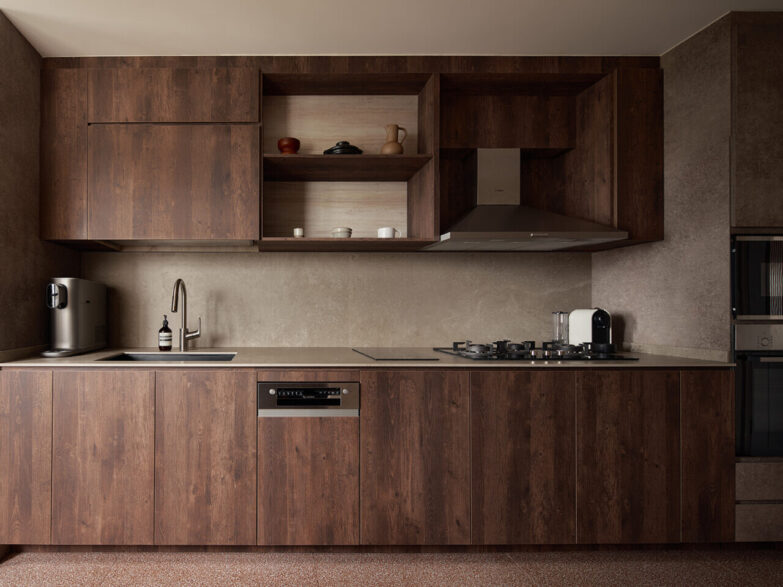 The kitchen features a warm red flooring, which is paired with a tapestry of four laminates. A cream-coloured stone-look backing defines the open shelves alongside a muted grey stone backsplash, softening the heavy wood-look laminates that make up the linear cabinets. Despite the playful approach on textures and materials, the kitchen came together seamlessly.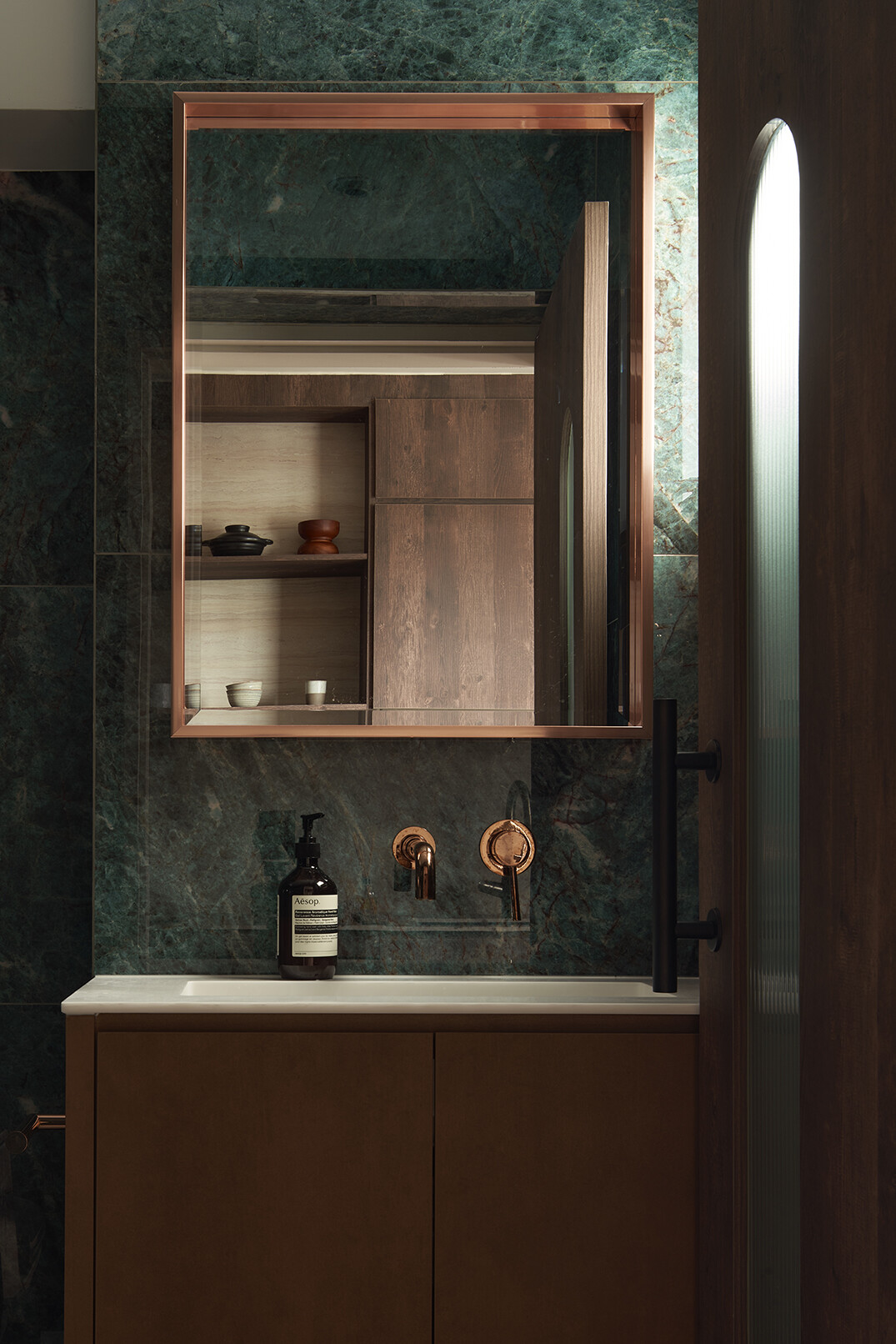 "It's tough to really pinpoint the aesthetic of this home because quite a few elements of different concepts are found in the space," says Jasper who added that this is especially apparent when one compares the two bathrooms. The common bathroom takes on a maximalist approach inspired by neoclassicism, while the main bathroom features a postmodern minimalist look with microcement finish.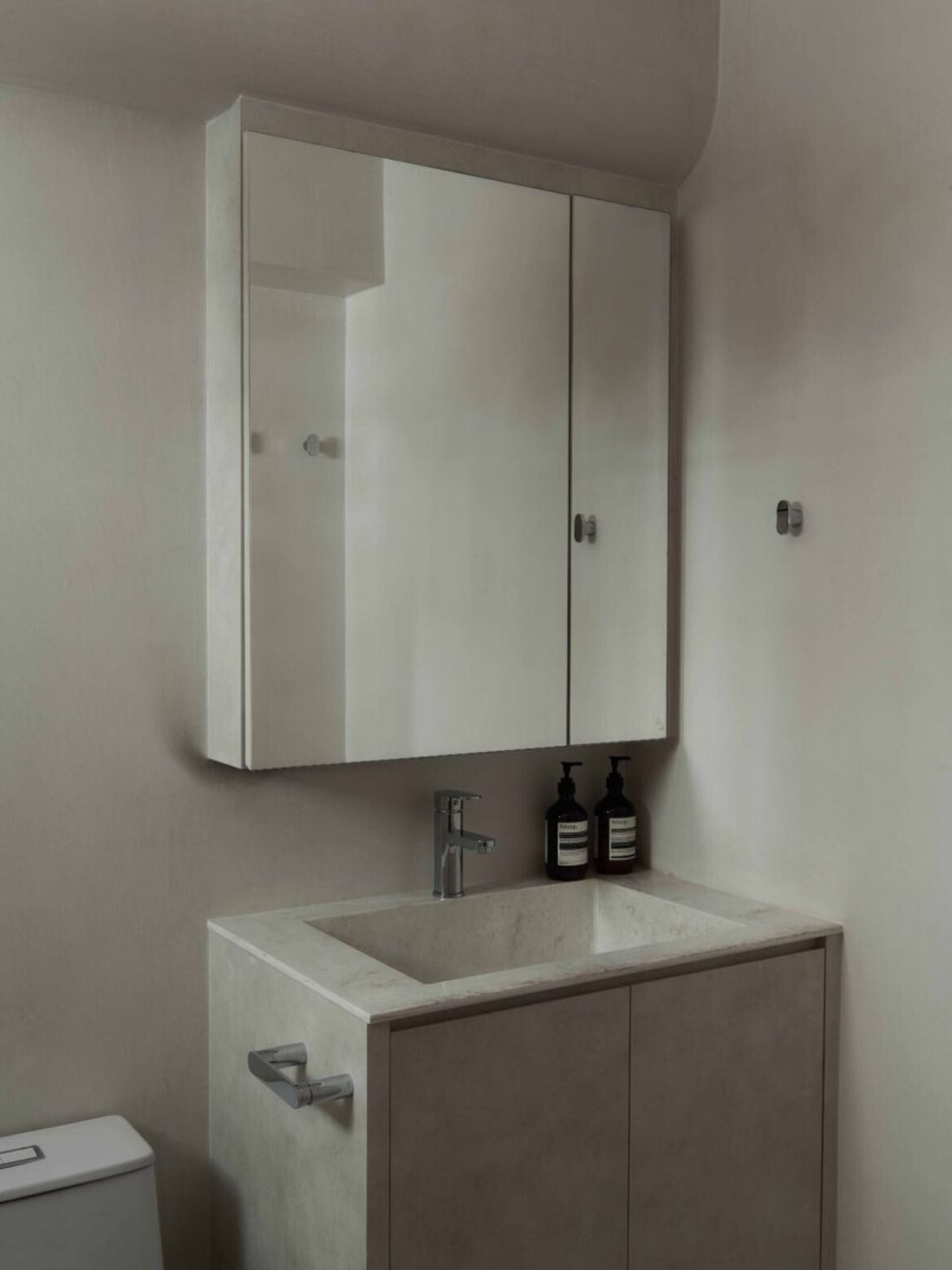 In the main bedroom, the bathroom entrance and air-conditioner ledge are concealed behind panels that blend in with the wardrobe design. Fluted panels form the bedhead with symmetrical bedside lighting and tables, creating a pleasing visual balance.
"In general, the house reflects the homeowners' fashion sense and way of life whereby everything is tasteful yet functional," says Jasper.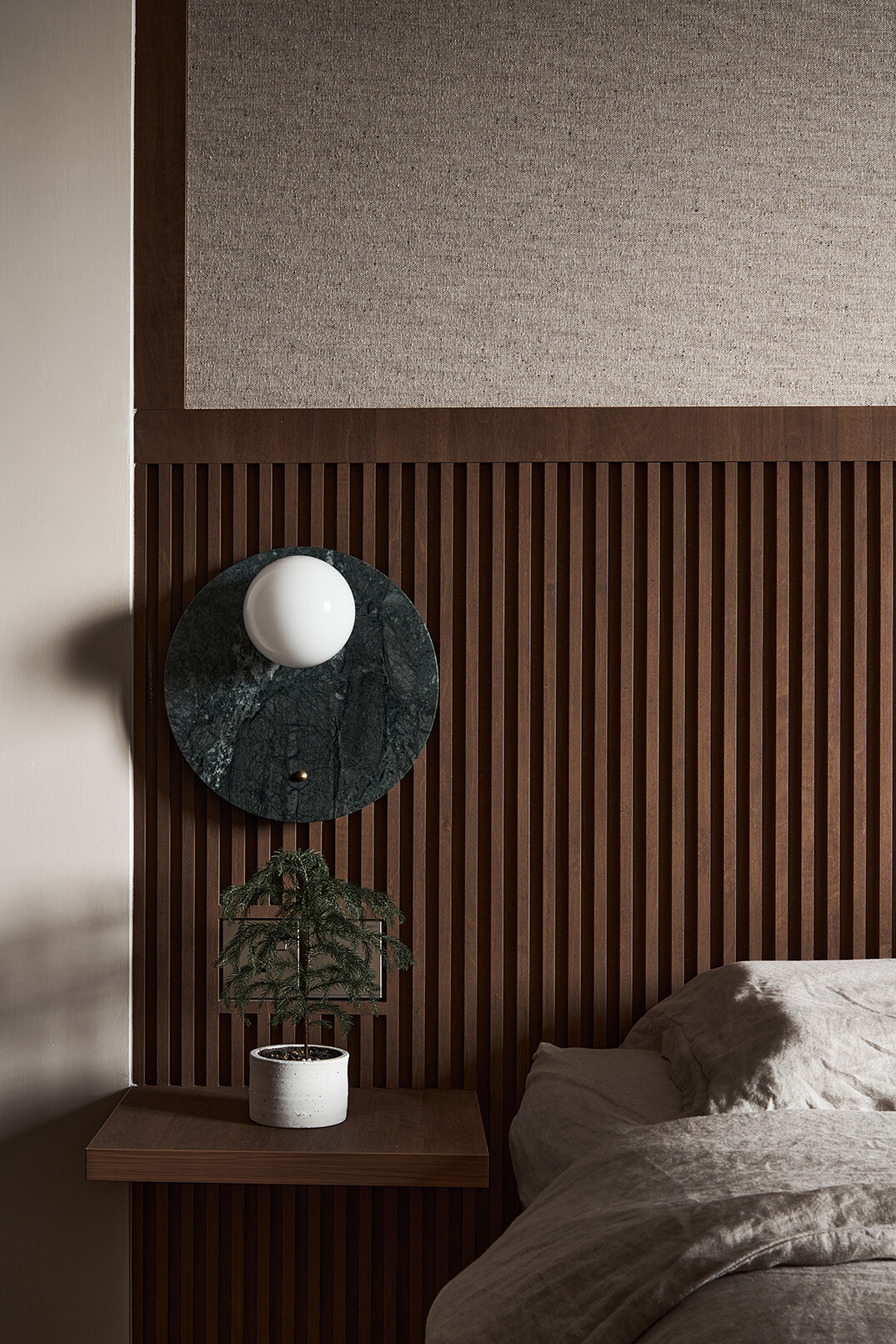 Project details
Interior design – Ascend Design
Photography – courtesy Ascend Design
We think you may also like Idyllic living in a Bidadari flat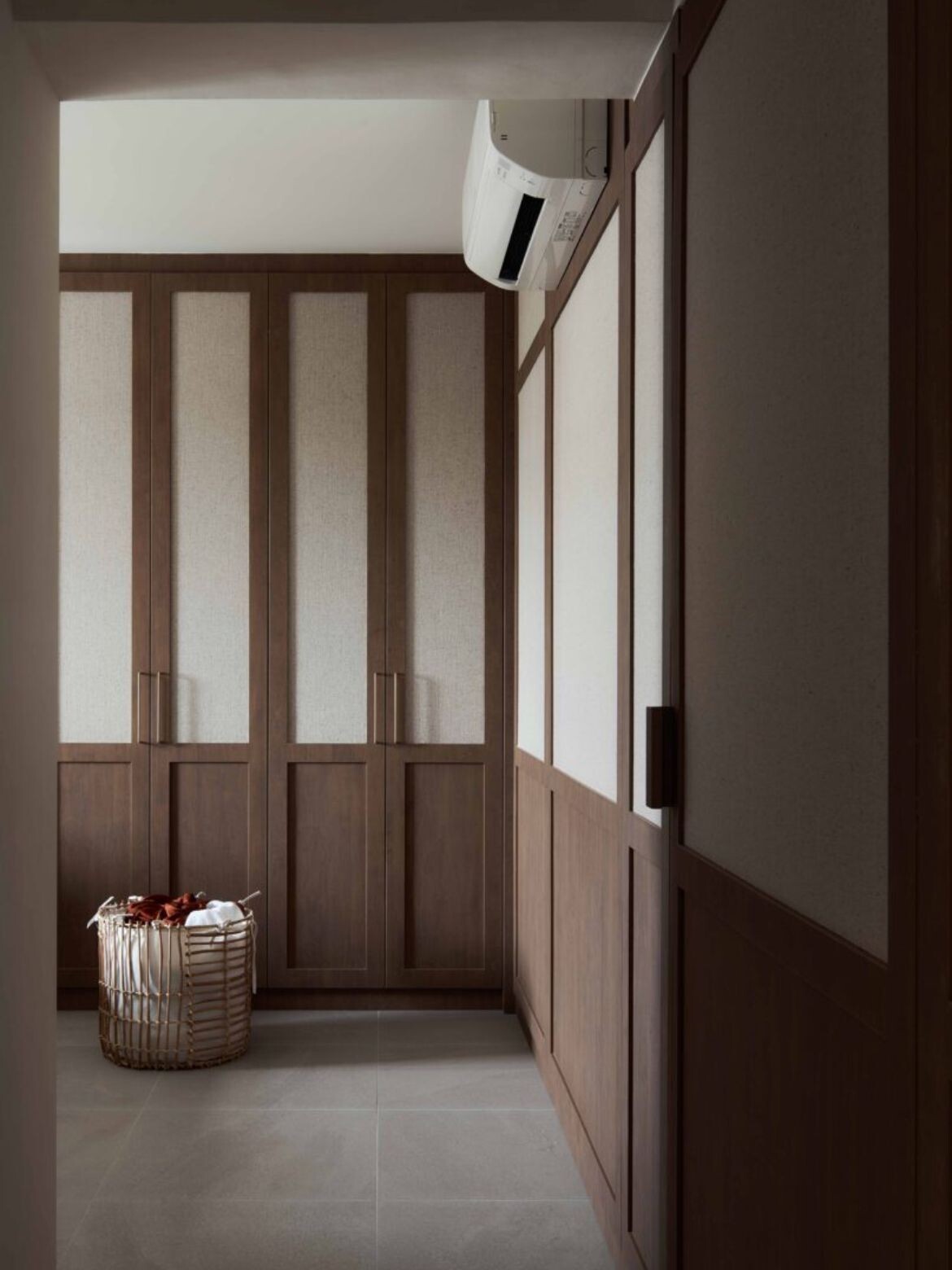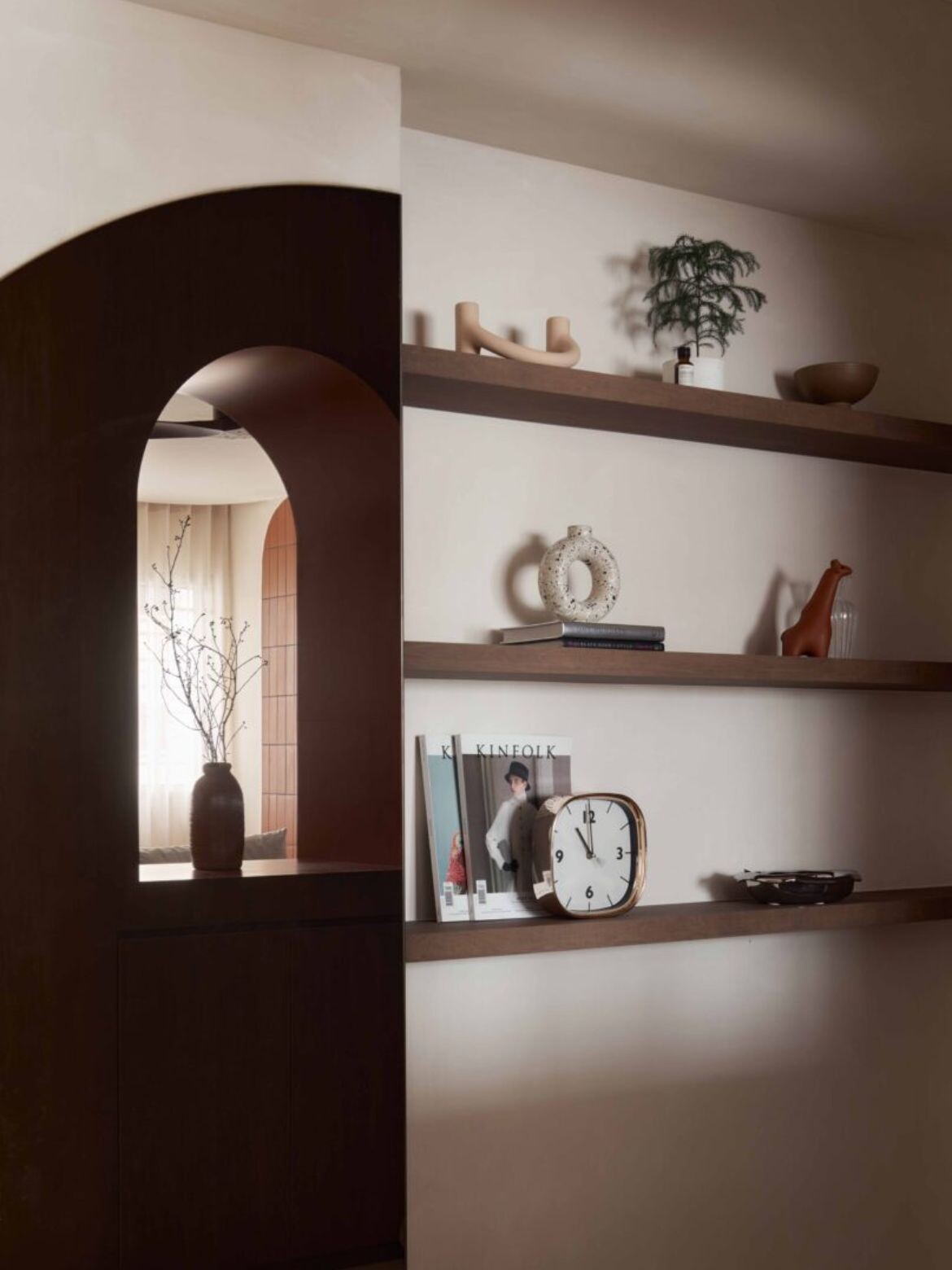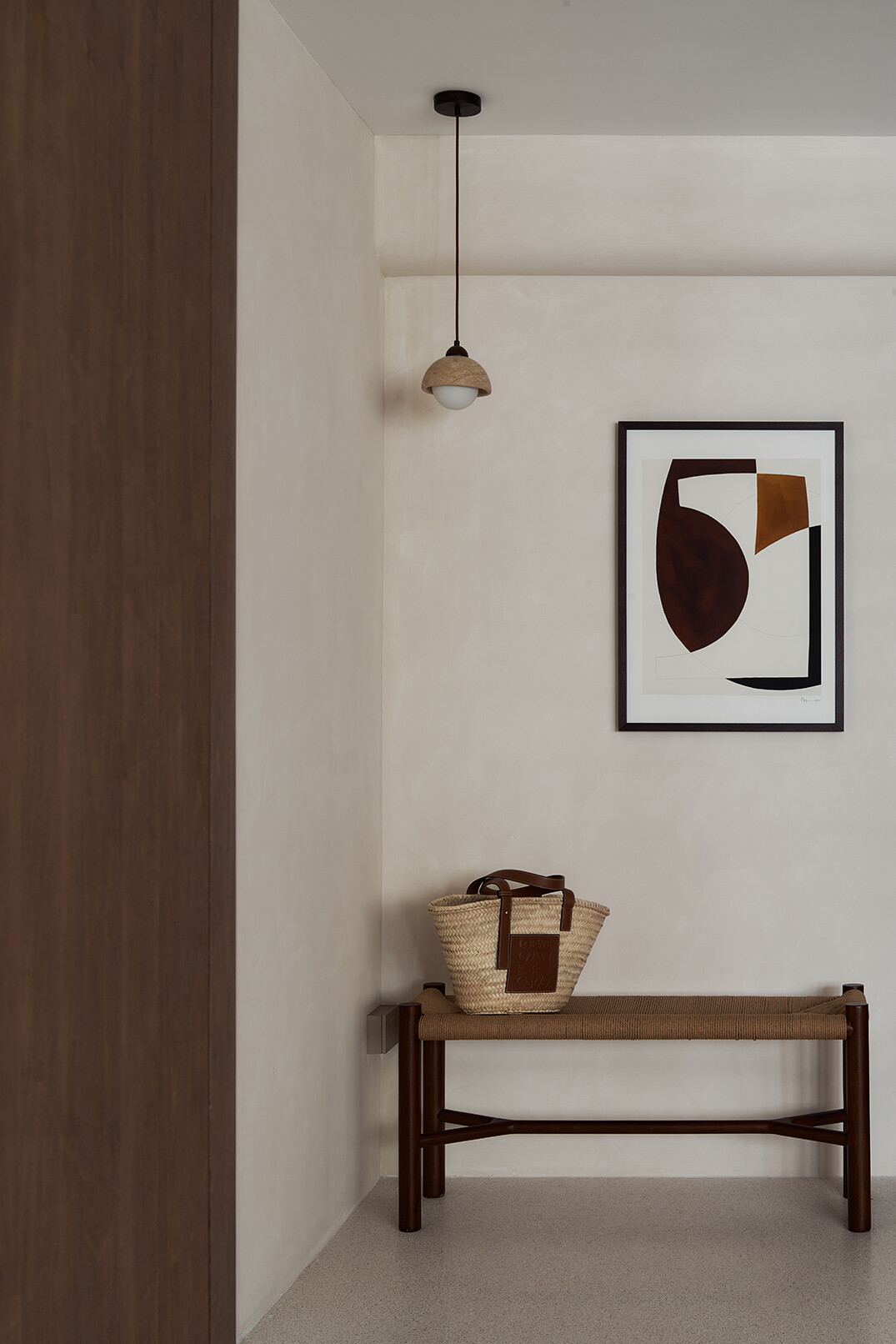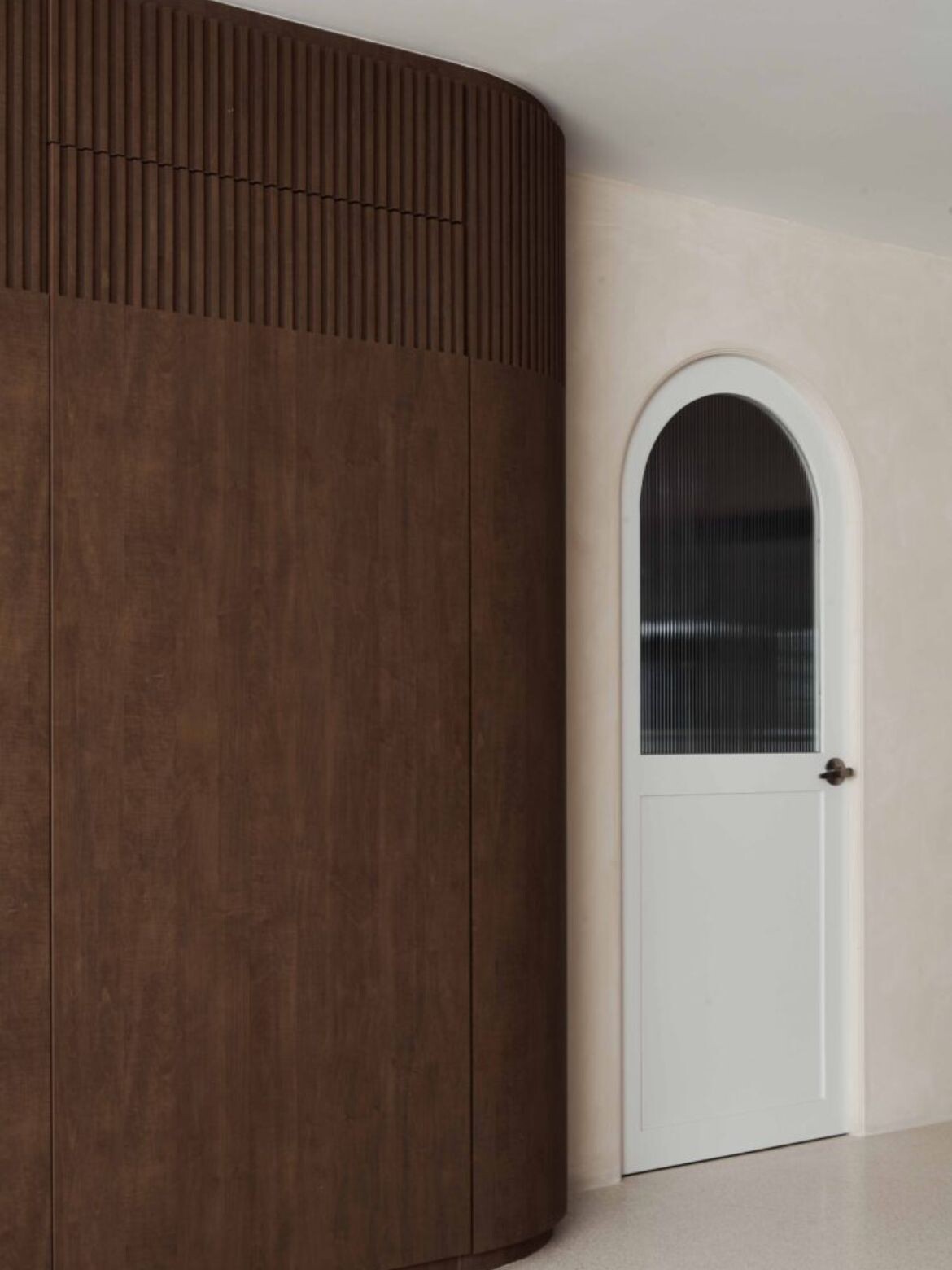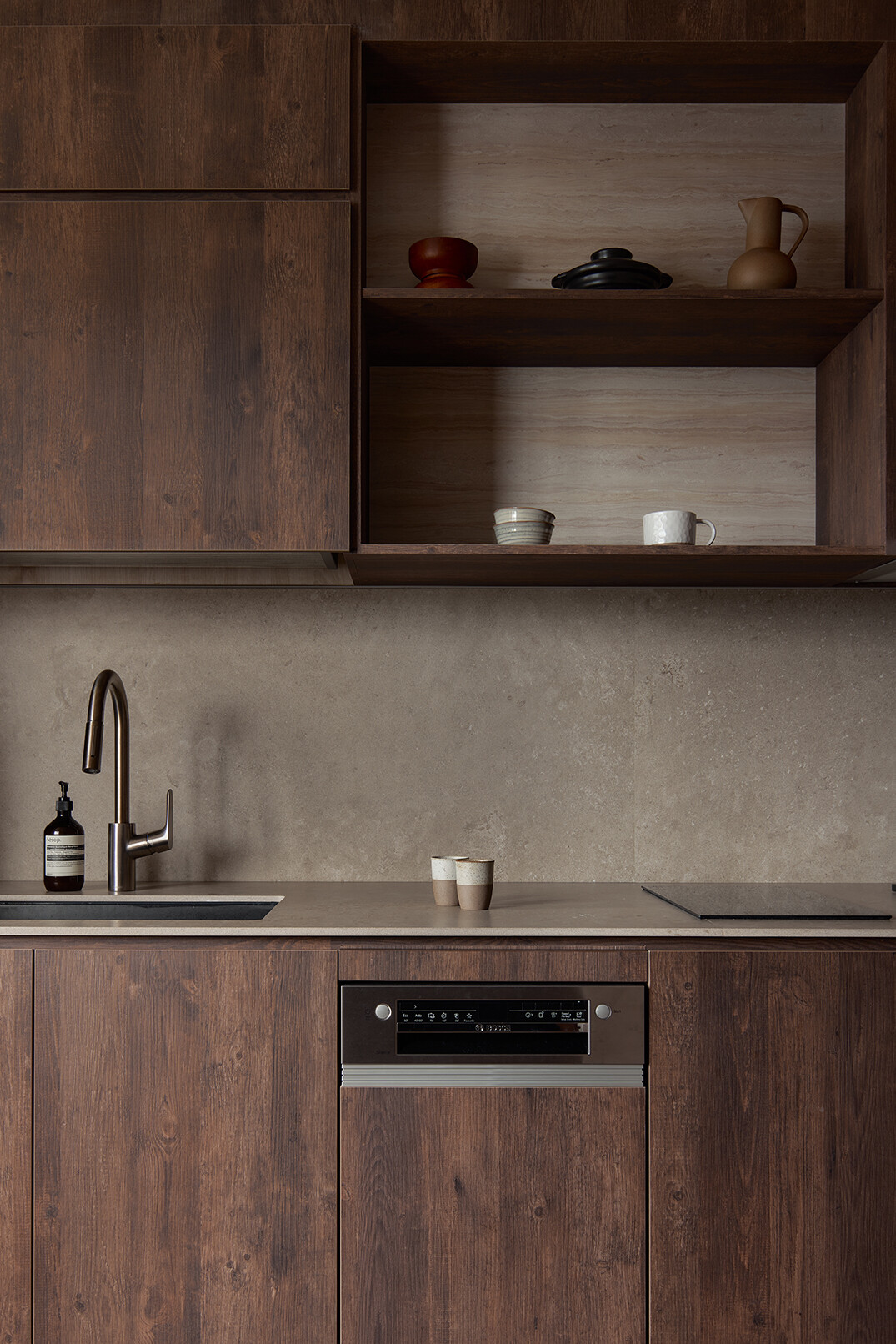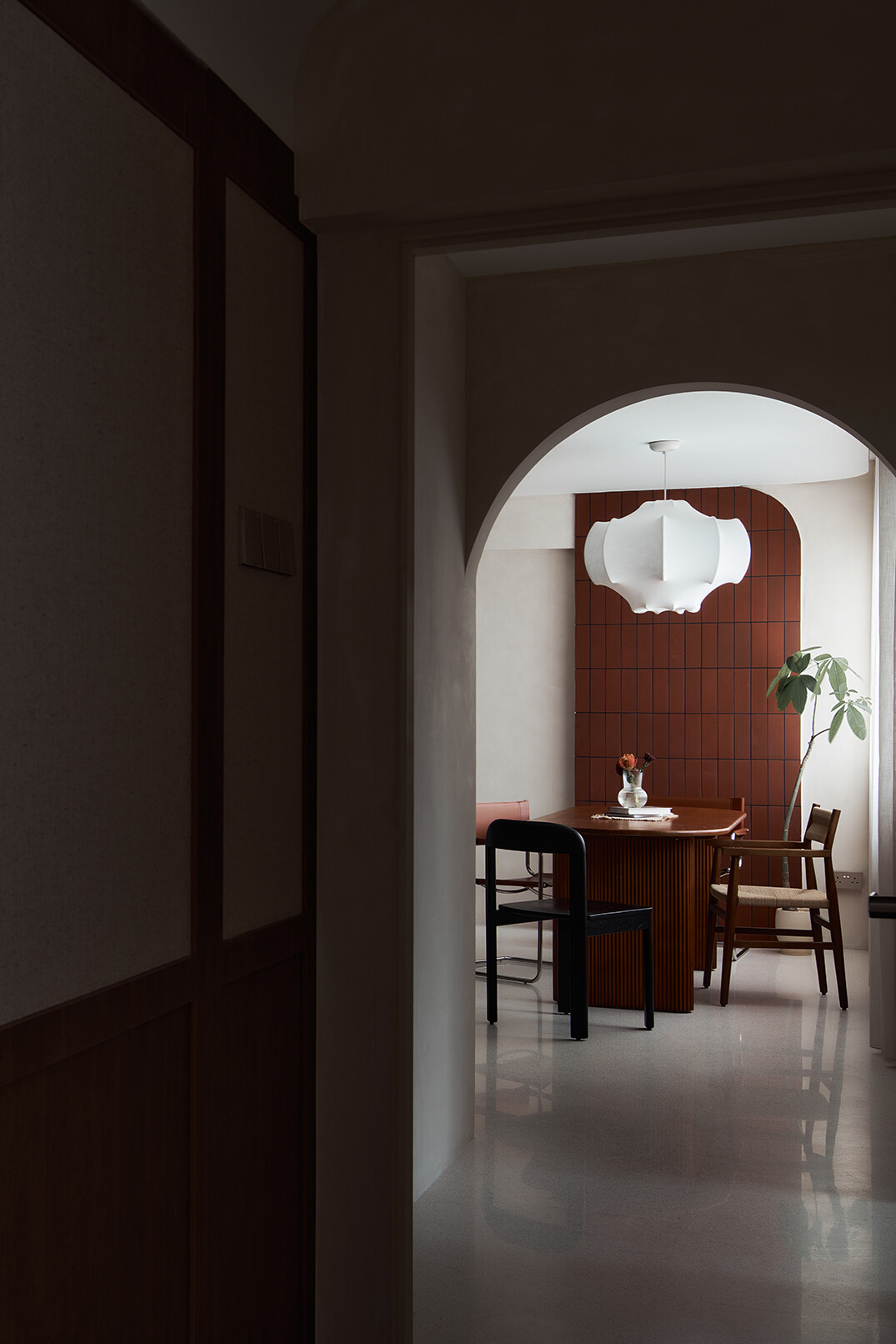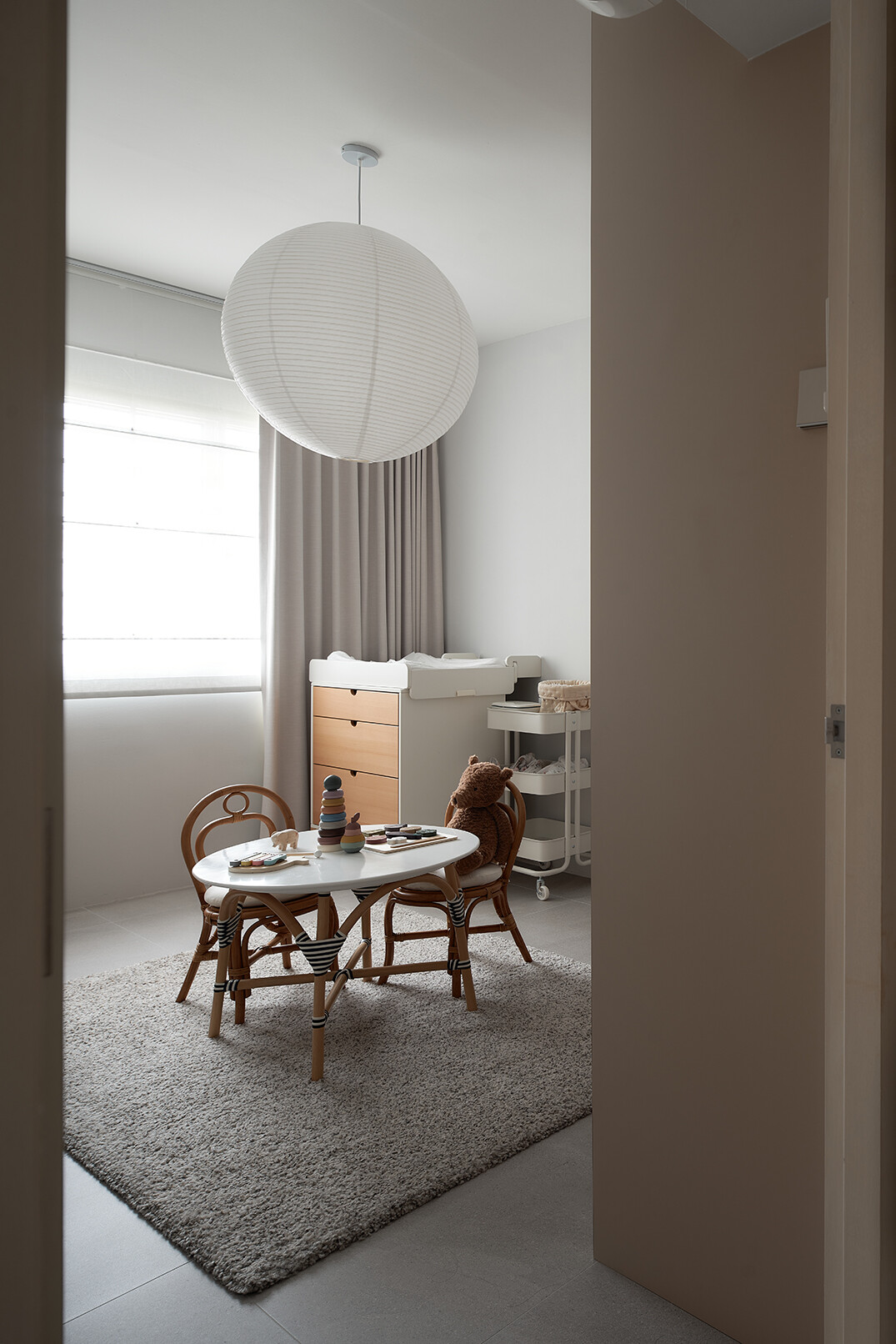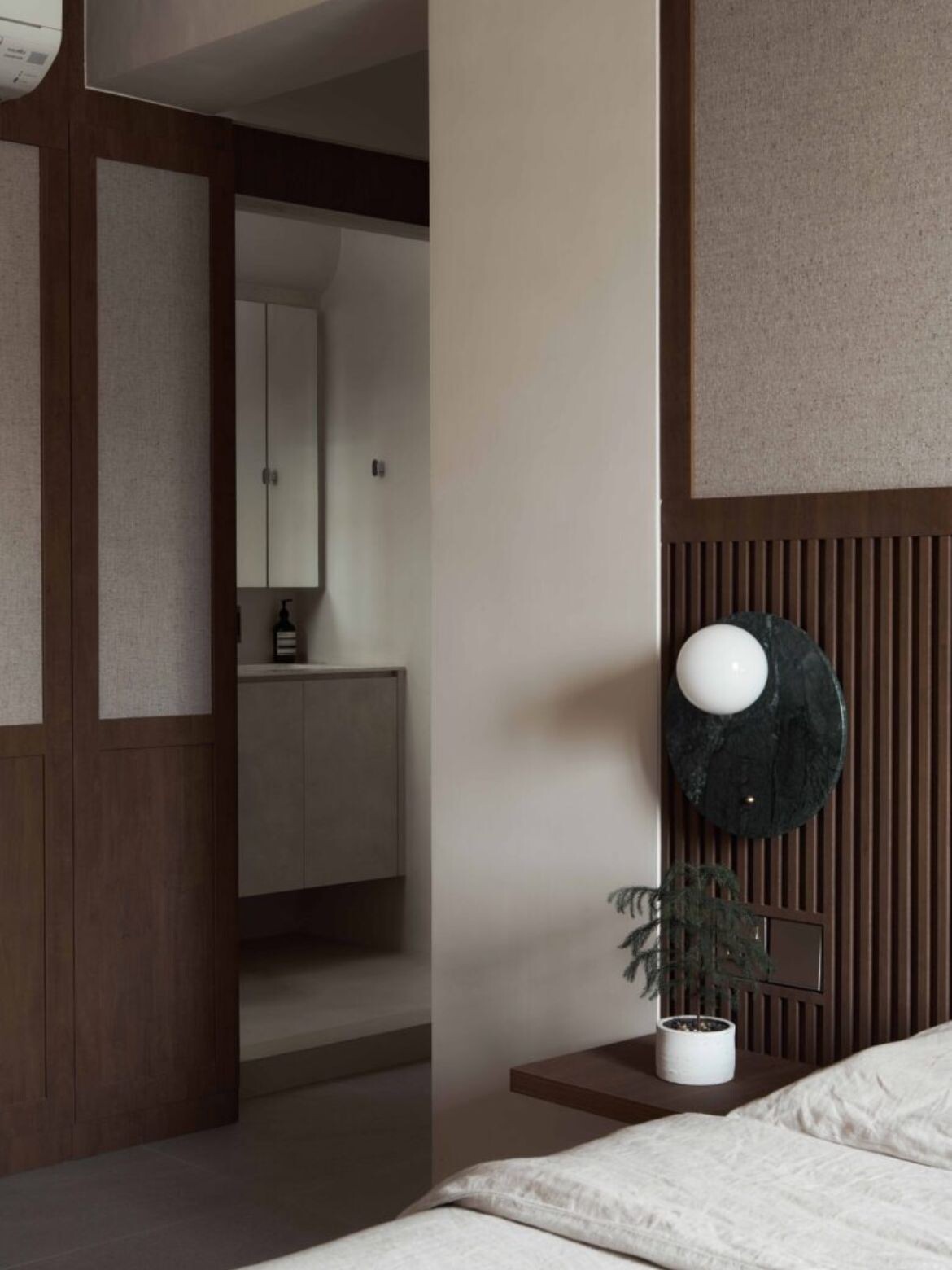 ---