This apartment in Marina One Residences is home to an expat family of four. The homeowners travel in and out of the country regularly and consider this place their 'home away from home'. With that in mind, they wanted the apartment to be like their personal getaway, and to have a completely different look and feel to their main residence back in China.
Joey Khu, the founder of Joey Khu ID, worked closely with the owners to conceive a design that borrows from the aesthetics of sophisticated designer hotel suites where interiors are dark and dramatic, yet intimate.
To set the mood, the entire stretch of wall from the living to the dining area is clad in dark-stained ashwood veneer. It also wraps a portion of the ceiling to form a more intimate lounging space that is visually segregated from the rest of the home.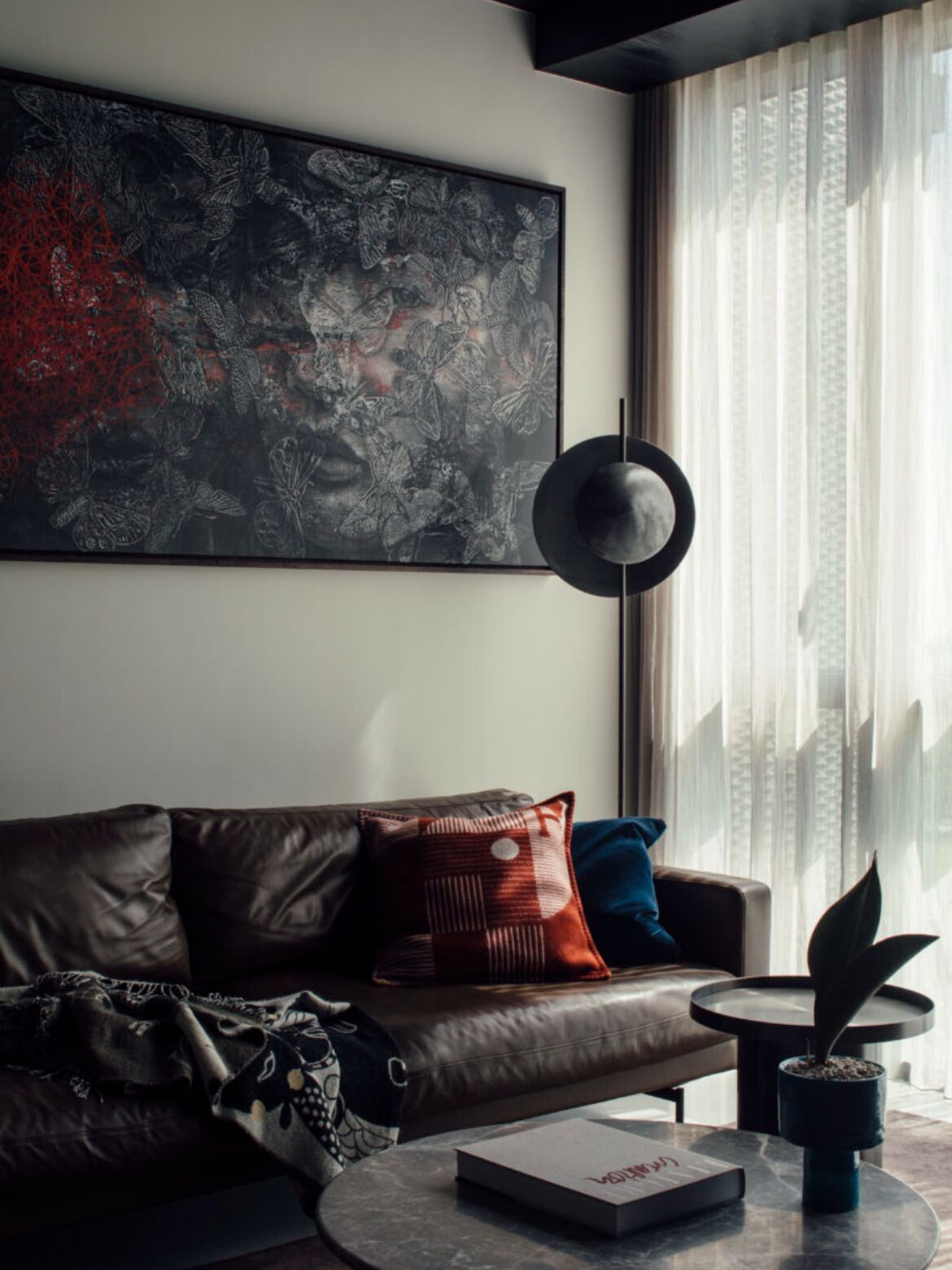 While this Marina One Residences apartment is largely swathed in dramatic shades of dark wood, a section of the living hall has white walls to balance out the interiors. A curated selection of mainstay furniture pieces, sculptural accent accessories and fine art further elevates this home's luxurious aesthetic.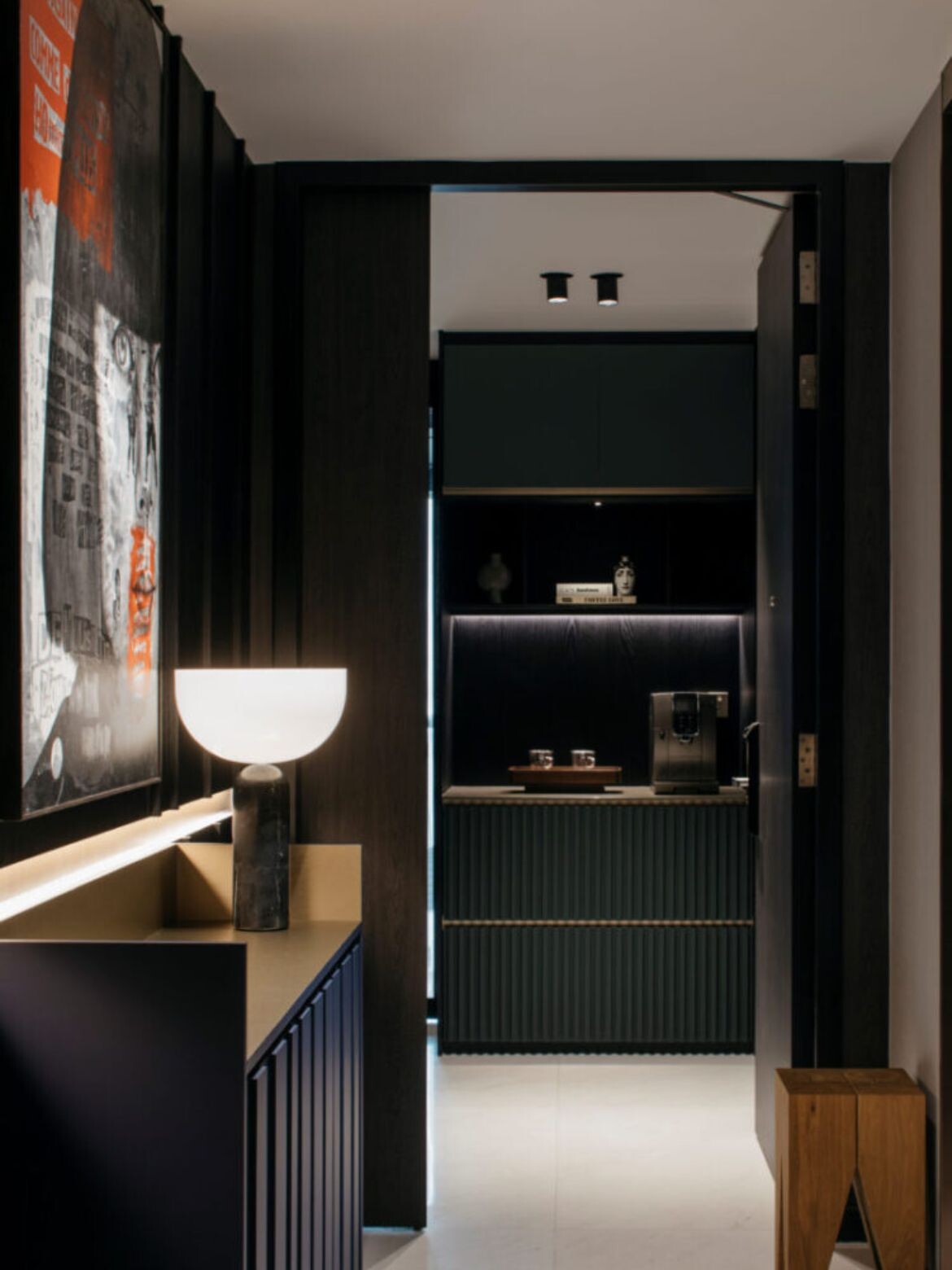 This apartment has its own private lift lobby, and so it was important to Joey that this space set the tone for what was to come. The designer has primed the space with a balance of dark wood and neutral whites. A compact sideboard is conveniently placed to hold daily essentials, and a portrait painting (by Commes des Garçon's Rei Kawakubo) colours the space.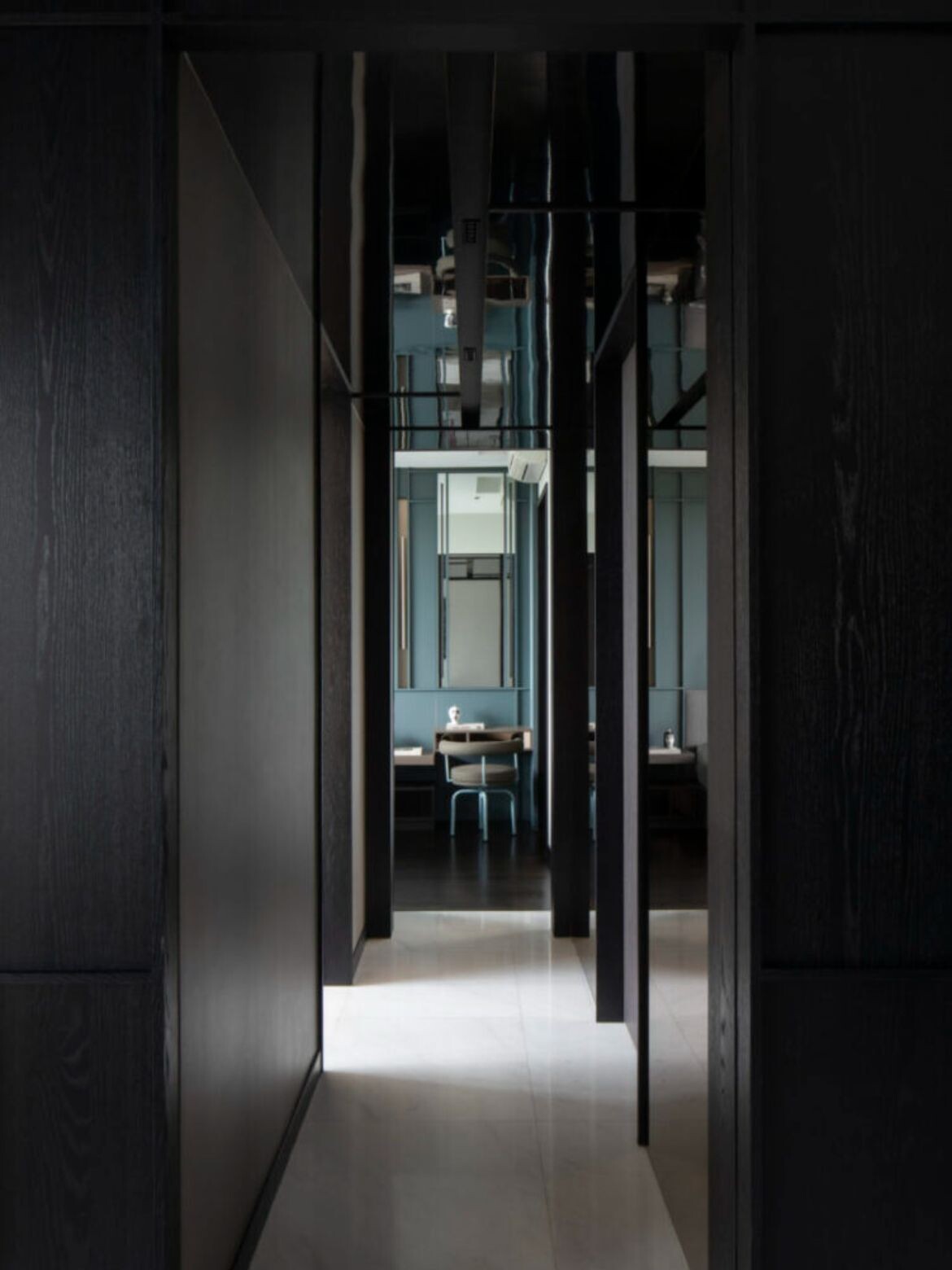 Dark wood veneers clad the walls in the corridor, but the addition of a mirrored panel on the ceiling instantly transforms a simple space into a stylish runway with a deeper air of mystery. Even the door leading to the common bathroom has a mirrored finish.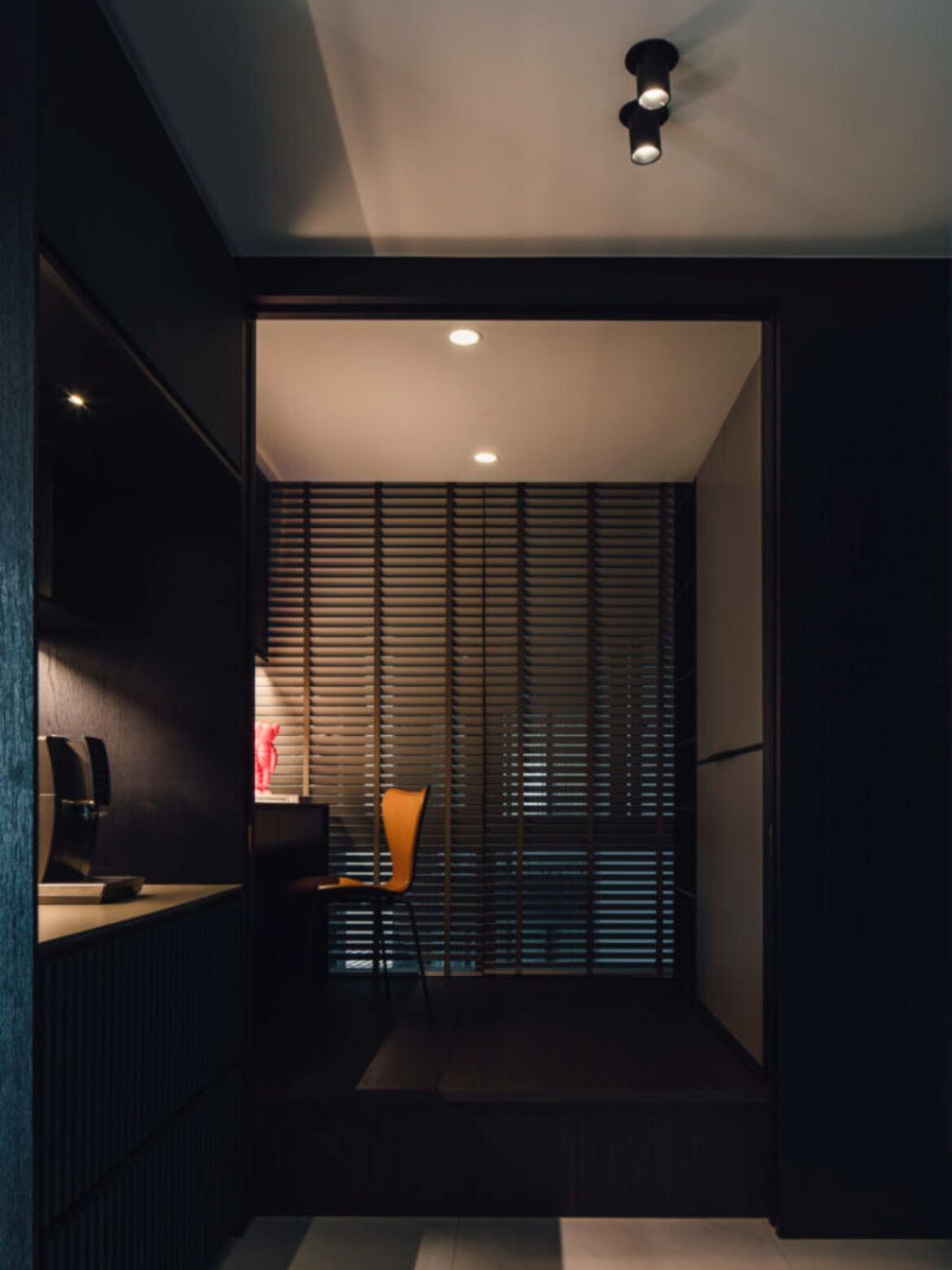 Beyond the sliding pocket door lies the study, which sits on a raised tatami-style platform and where work can be done in quiet. The floorboards can be lifted open to reveal hidden storage compartments. Just outside this room is a pantry area where the owners can get some refreshments.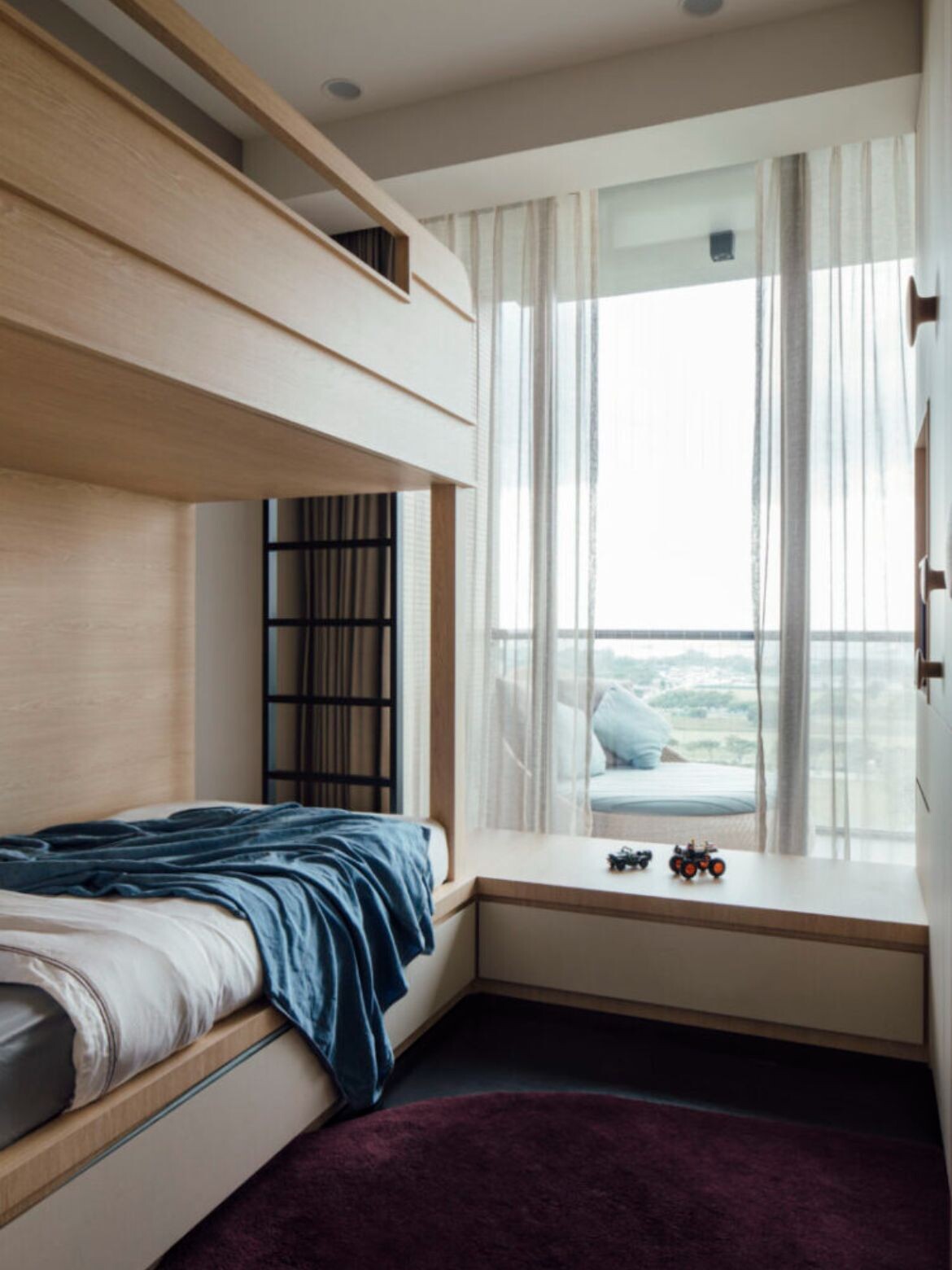 In the kids' room, Joey made it a point to design a space with a versatile sleeping arrangement. He created a custom bunk bed, with an additional pull-out trundle bed concealed in the compartment beneath the raised lower bunk. There's also a platform by the window where the kids can play or spend time reading.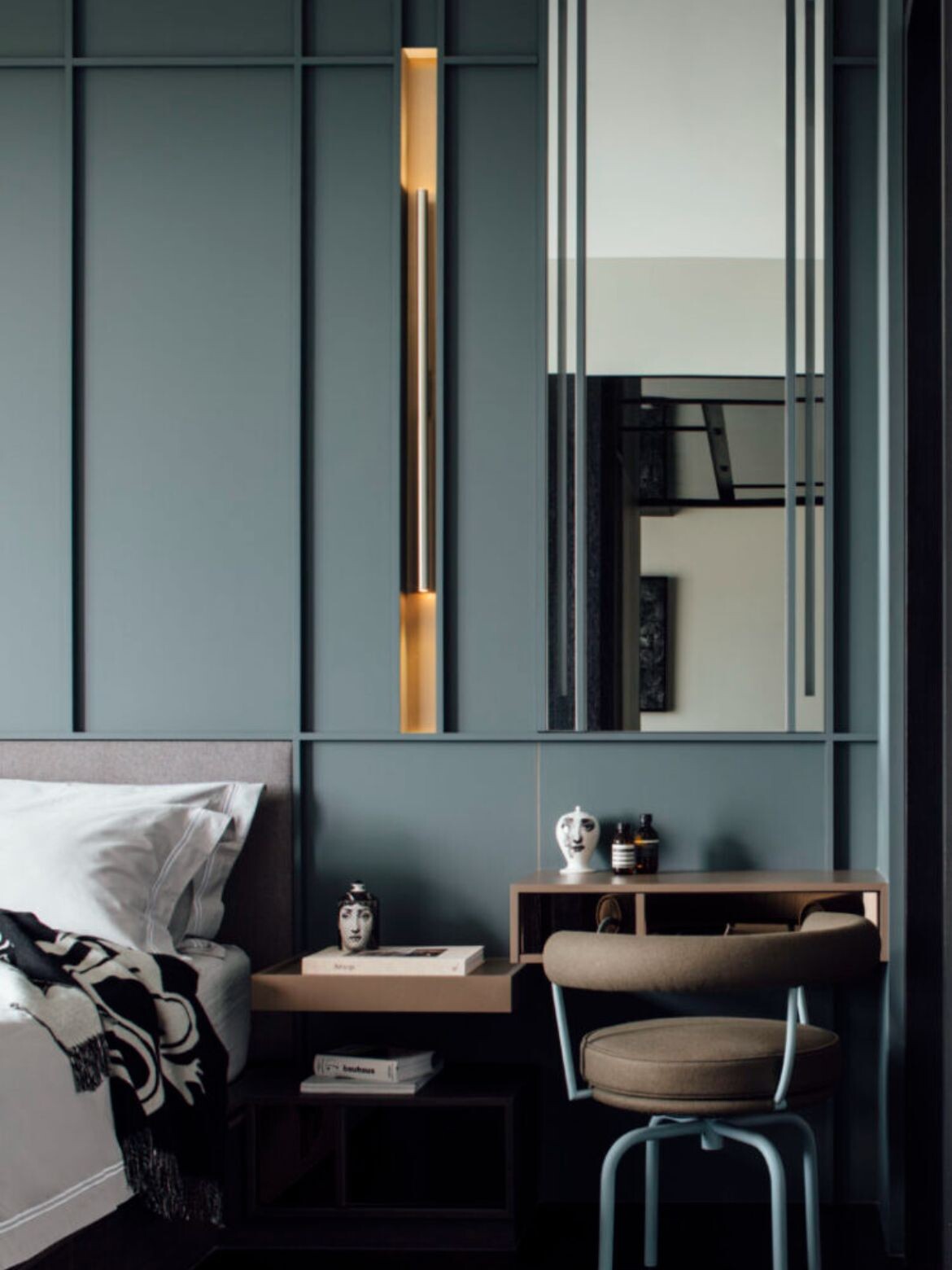 The main bedroom beautifully captures the elegance of a luxury boutique hotel room. An entire wall is clad in greenish-grey laminate, with linear panelling incorporated as a lovely detail. A built-in, cantilevered vanity table with a ceiling-high mirror completes the look of sophistication.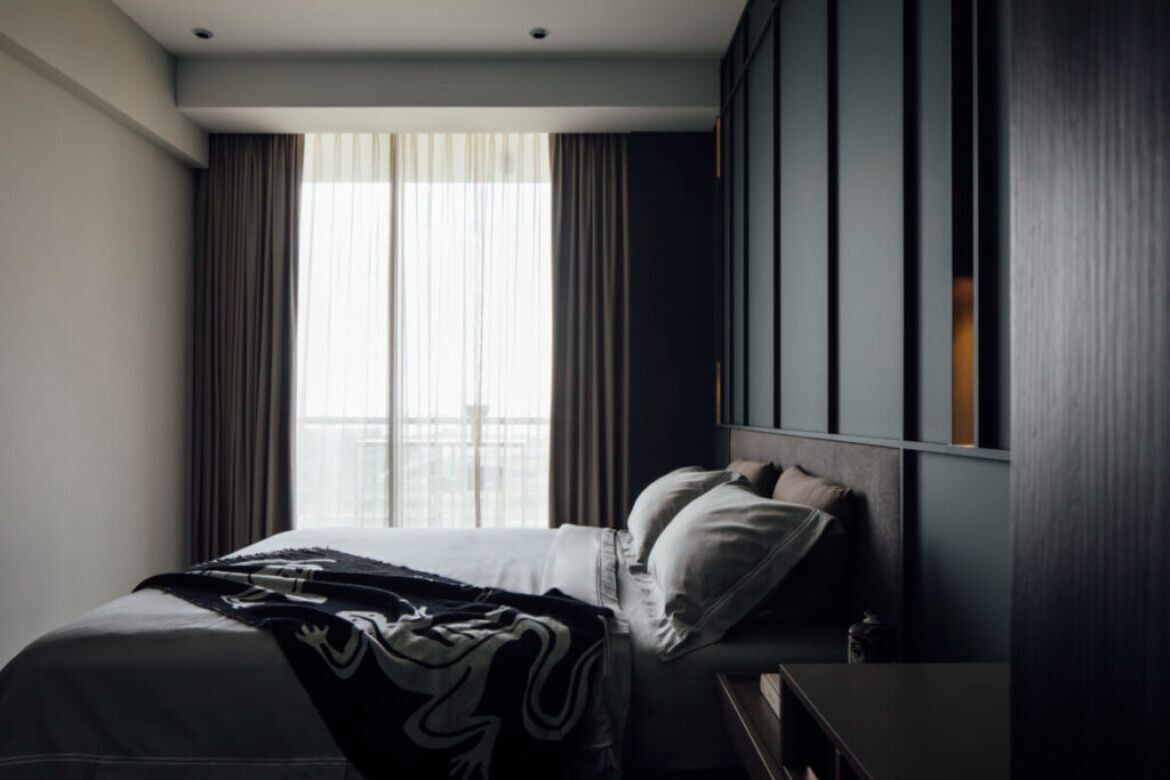 Project details
Interior design – Joey Khu
Photography – courtesy Joey Khu
---