Whilst a marked improvement on the dim, compartmentalised homes of previous decades, the '70s nonetheless suffered from marginalised functional spaces and a decided poverty in choice of finishes.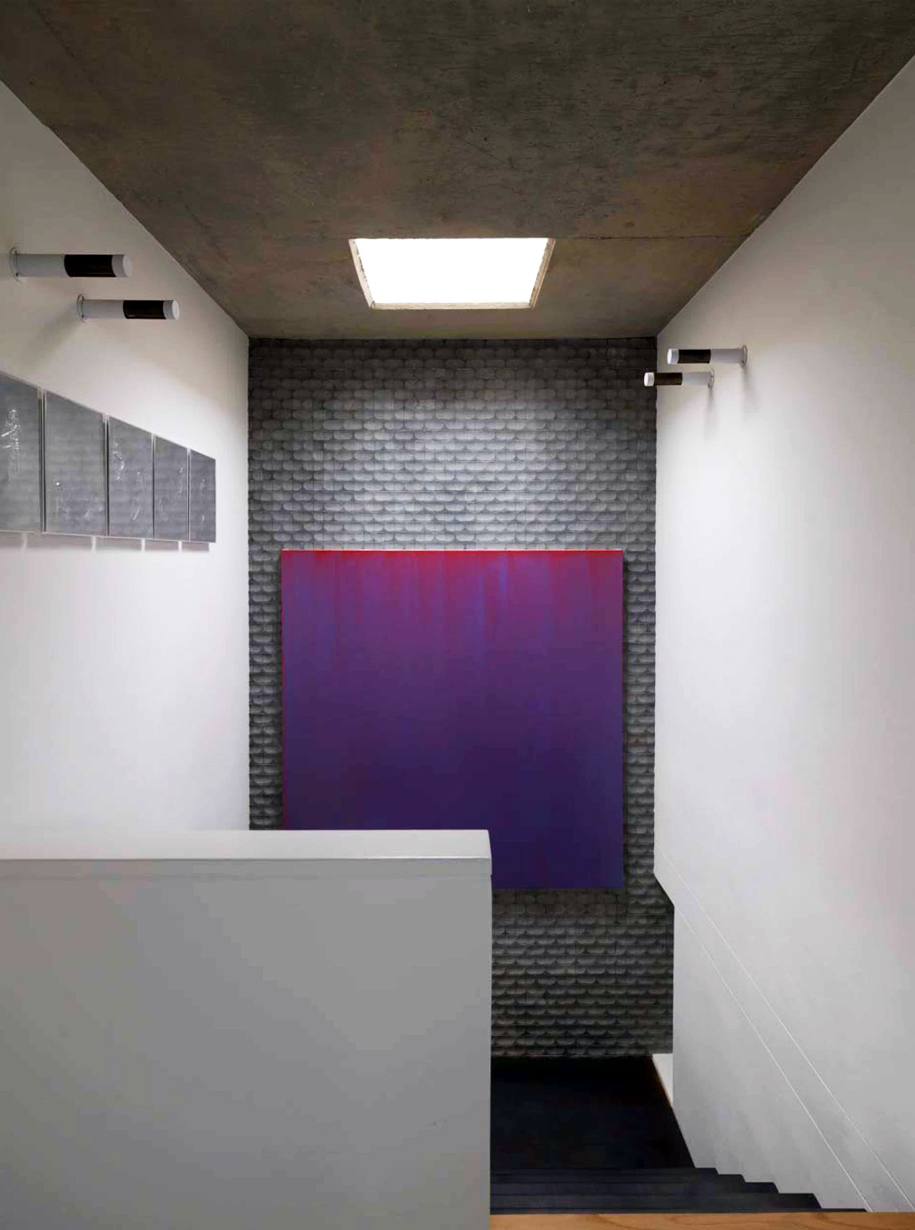 Thus when briefed for this project, Interior Designer Michael Bechara and partner Axel Osborne were asked to focus on the layout of the kitchen, laundry and bathrooms, and apply a modern touch to materials and textures throughout the home.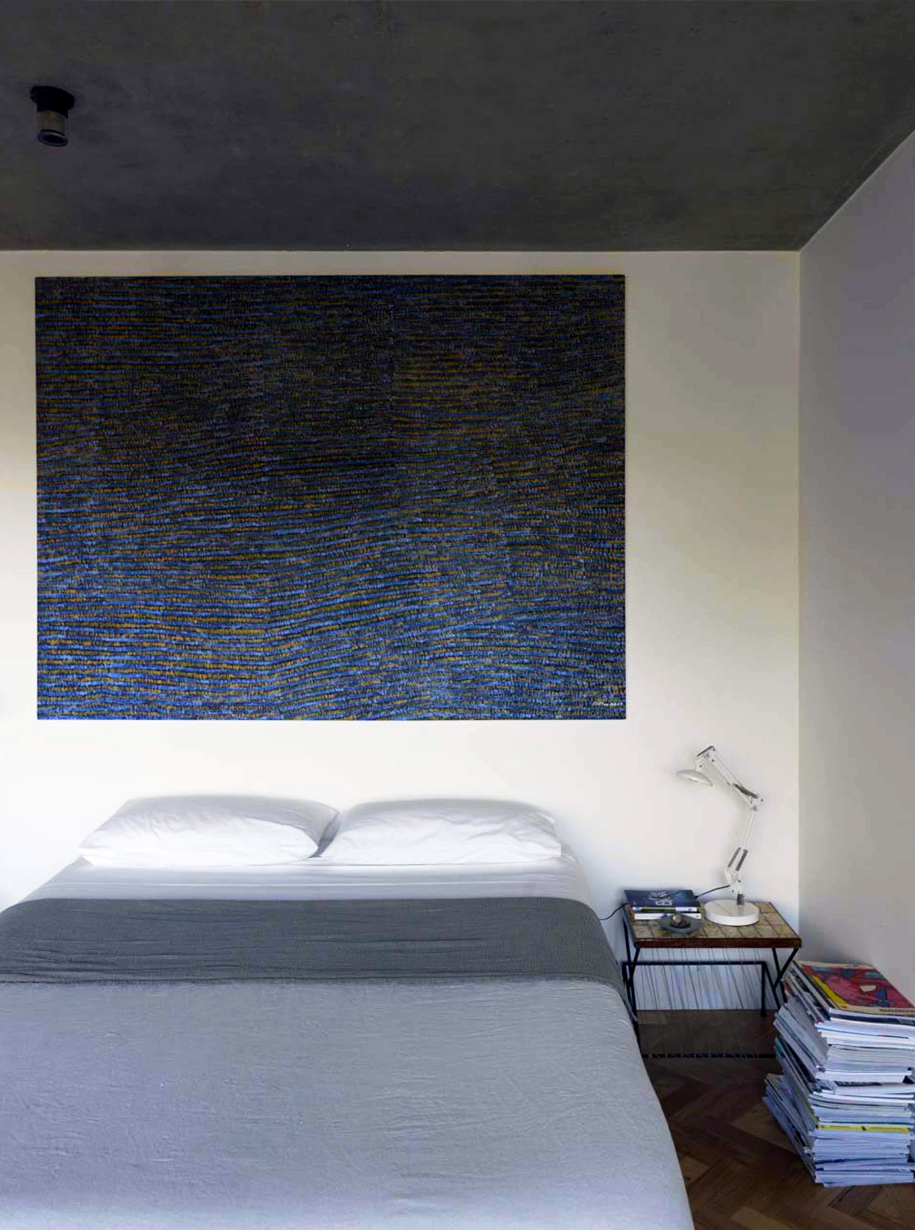 The communal kitchen, living and dining area on the ground floor creates a luminous, open space that capitalises on the abundant natural light from the rear glass doors. The light pink sliding door elegantly separates the laundry area from this space, and adds a further material and colour dimension.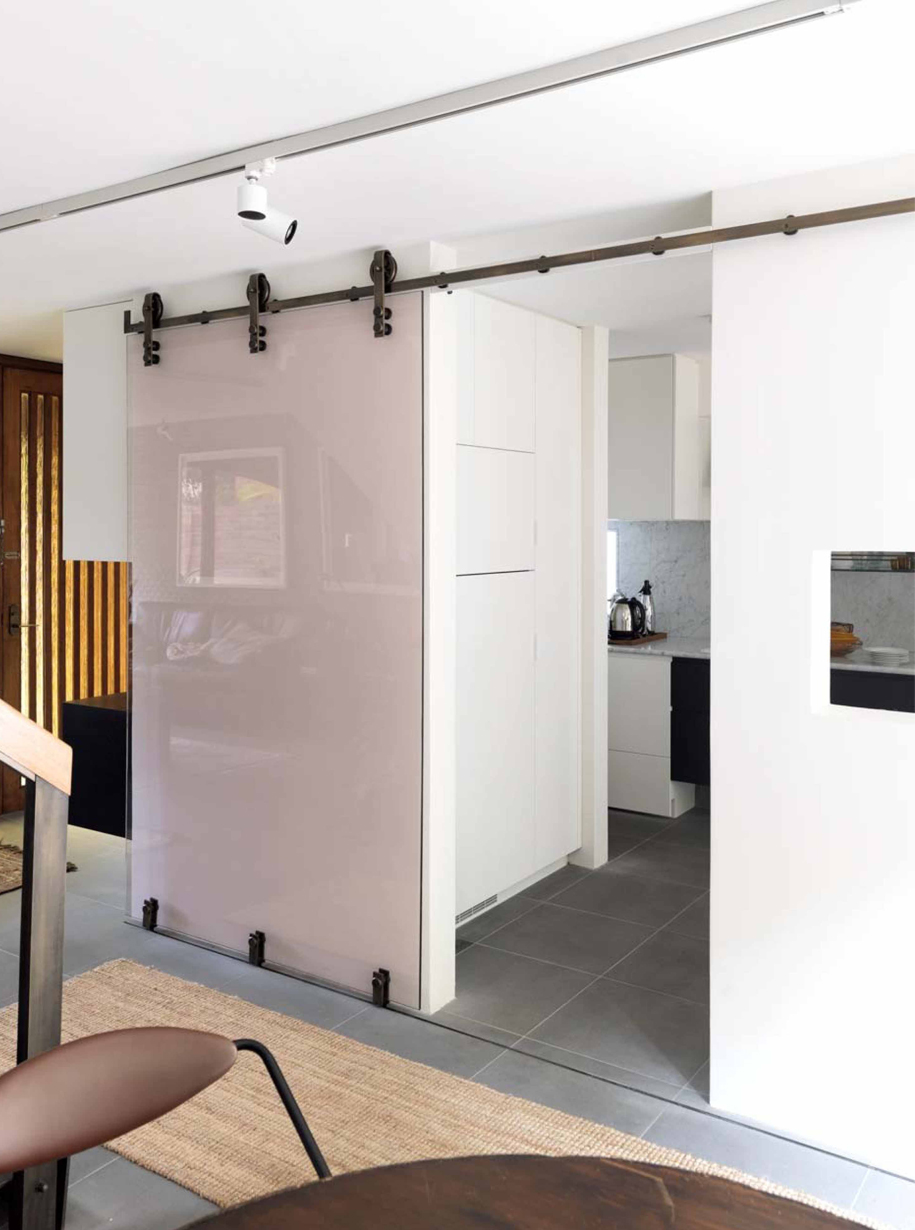 Natural honed stone, oak parquetry flooring, steel and brass detailing alongside stark white surfaces result in a layering of textures and colours that give the interiors depth while retaining a clean, refined tone. A particular favourite of the resident is the brass shelving unit and range hood in the kitchen.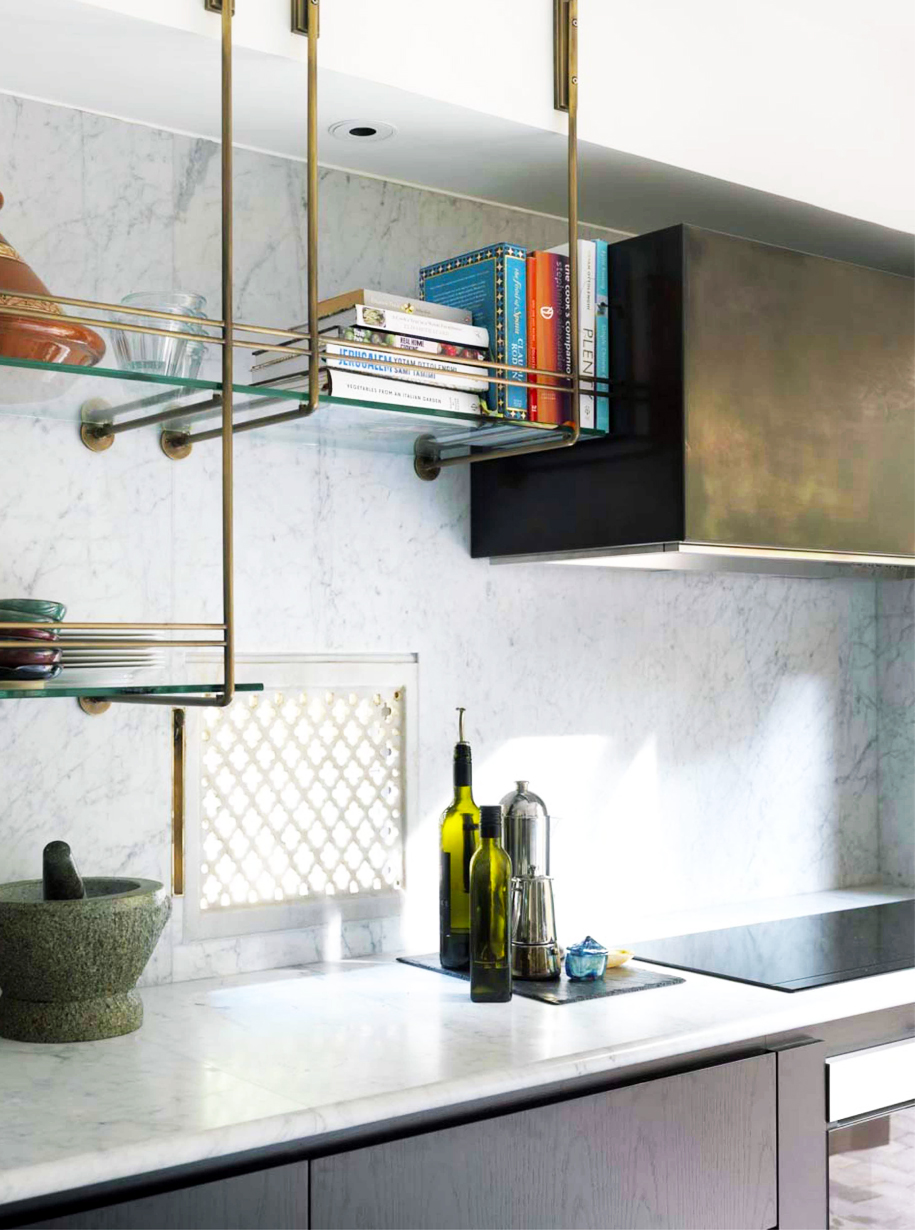 The home owner had seen previous examples of Bechara's customized lighting and asked him to design all decorative lighting for the home (with exception to the Erco track in the living room). These fuse retro and industrial elements, simultaneously referencing the period of the home's construction and animating their environments with their unique forms.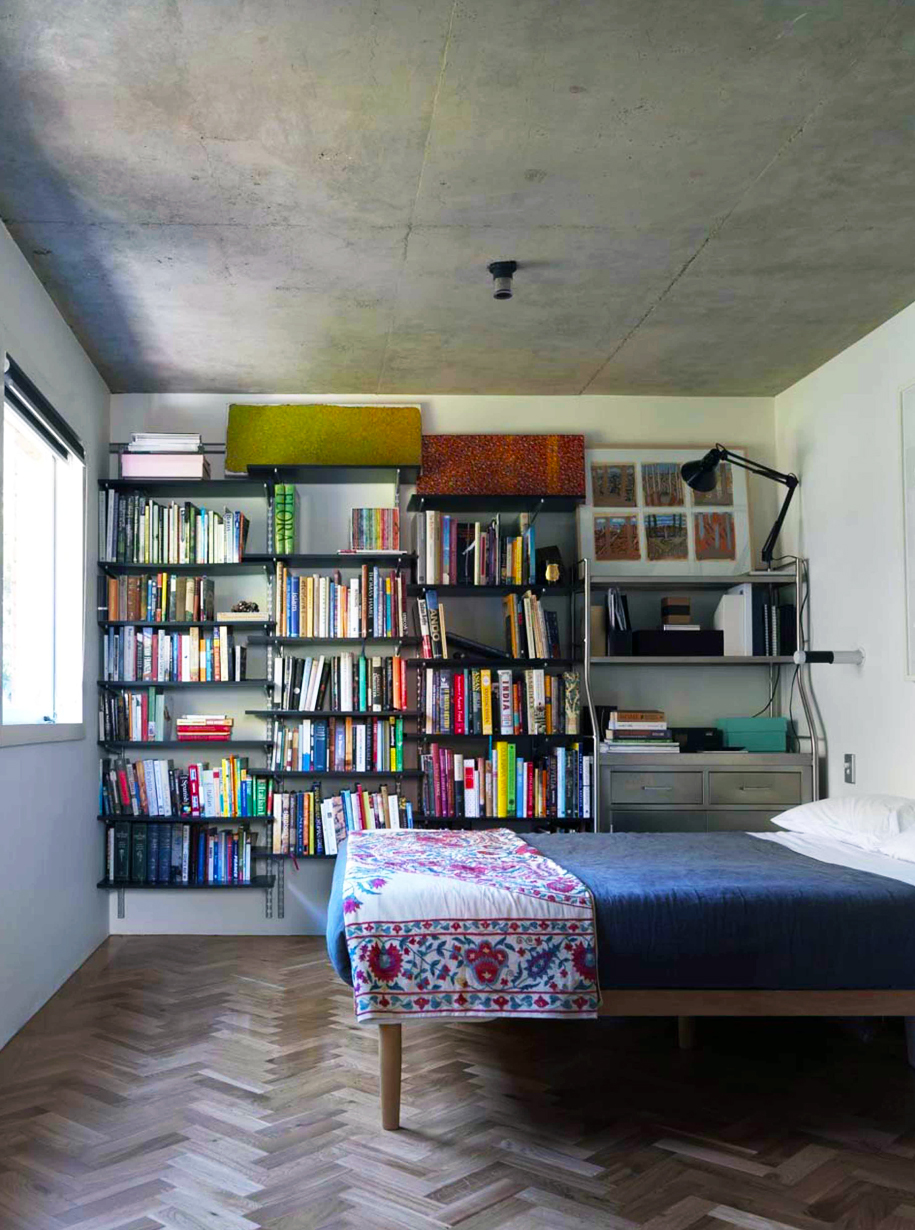 The project demonstrates the effectiveness of considered intervention in tired spaces, and how a firm grasp of elementary principles of layout, materials and light can dramatically transform interiors.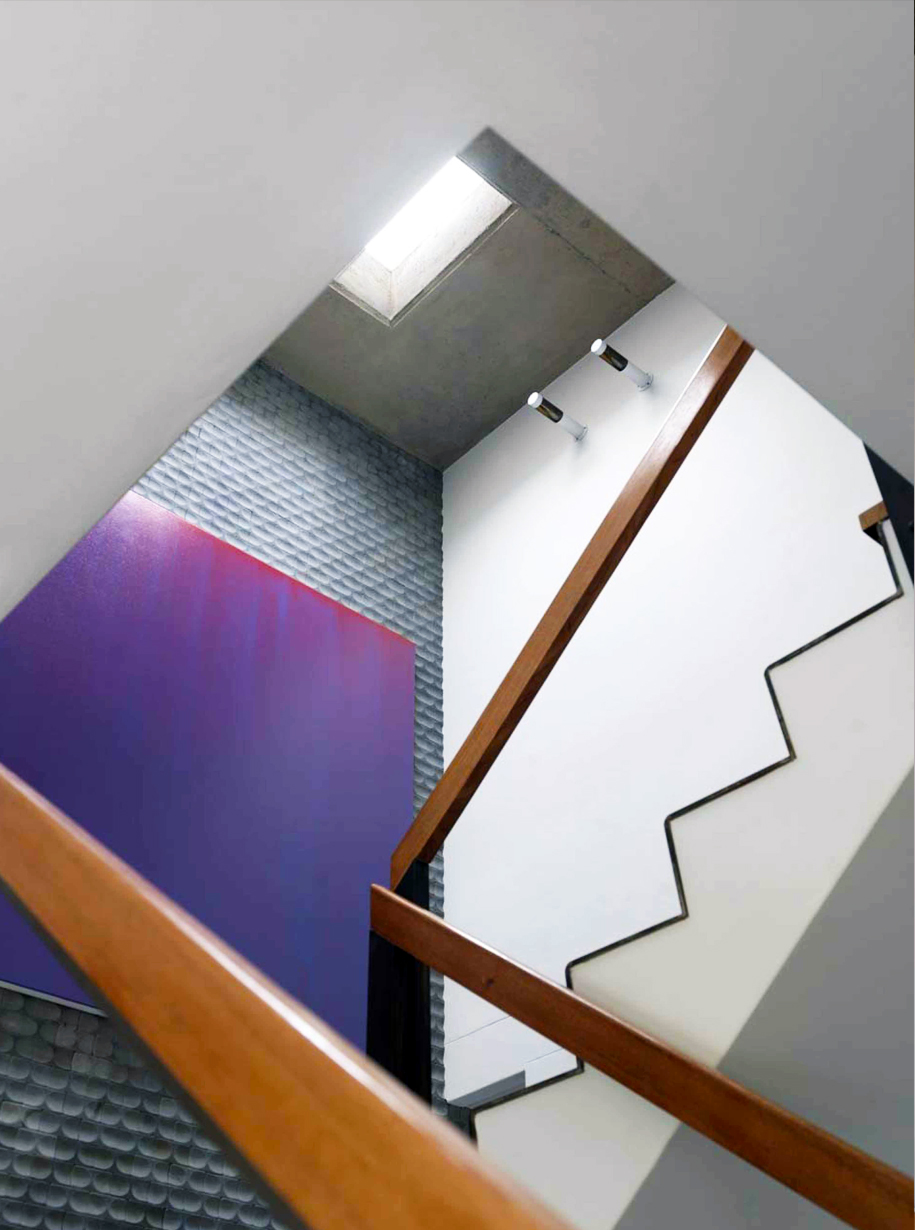 Michael Bechara Designs
michaelbechara.com
Photography: Justin Alexander
justinalexander.com.au
---