"The concept was to create an inherently higher level of private holiday or weekend getaway for the discerning guest" comments Ros Hemley, CEO of Semara Resorts Group. Essentially this consisted of creating seven separate villas, each designed by separate architects and interior designers, but unified by shared amenities and services.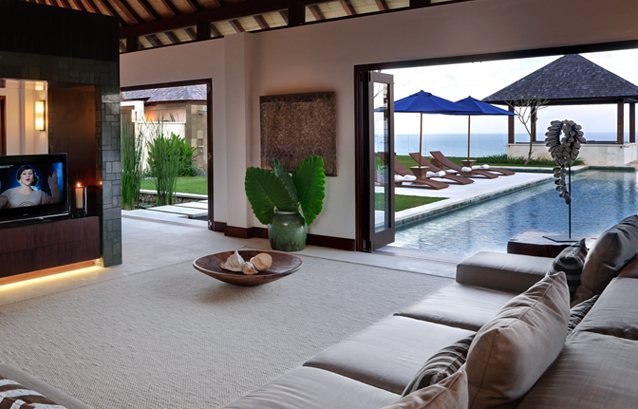 The villas themselves are abundant and replete with luxury details: five bedrooms with ensuite, dressing room, exterior private bathing area, garden or plunge pool, and a dedicated butler and chef. The public grounds feature swimming, tennis, putting green, a heli-pad, restaurant and bar options. A picturesque journey by inclinator down to the base of the cliff allows guests to enjoy the private beach club.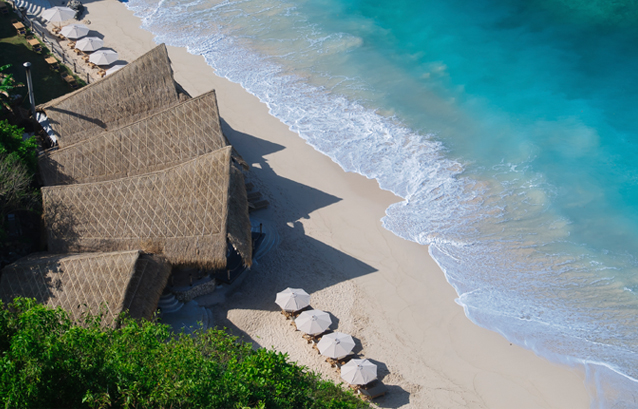 The process of design and execution was a highly collaborative one, with the design firm The Interior Space overseeing the project. This involved coordinating the interior fit out for all the villas, preparing the resort for operations and making the final touches to all the interiors. For public spaces, the brief was to complement the style of the villas with a contemporary luxe aesthetic. The firm worked extensively with local artisans to create furniture and unique decorative pieces, and travelled around Bali and Java to find special artefacts and antiques to enhance and diversify the look and feel of the resort.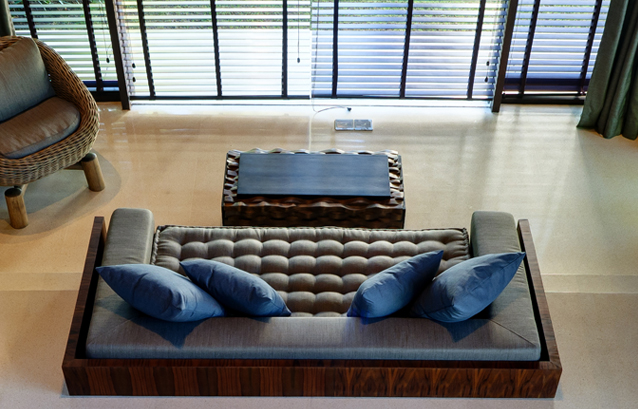 "I am constantly amazed at how clever the artists are in Indonesia and enjoyed very much working with them to create the final effect" enthuses Hemley, "An example was the lighting designers who created the custom copper & resin lighting features." Further artisanal details that elevate the décor and imbue the project with a rich sense of tradition include carved petrified wood blocks shaped and finished in high polish and original timber carved shields used as decorative panels.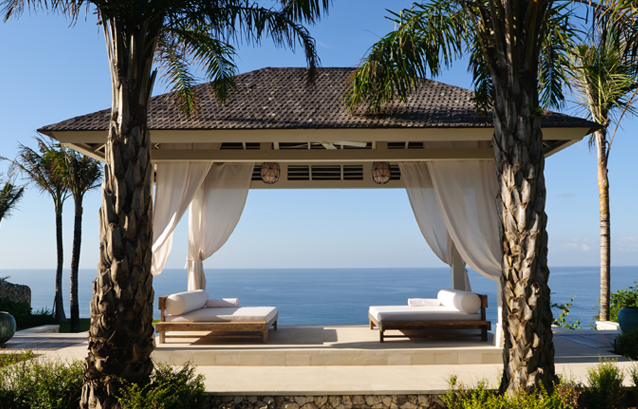 With the Villa styles ranging from contemporary Balinese and Asian through to Caribbean, the Semara Uluwatu offers a unique hospitality combination that grants guests privacy, luxury and tailored service.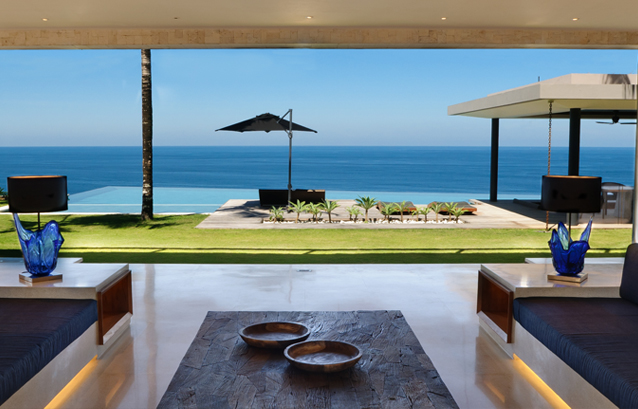 Tags: Interior Space, Semara Uluwatu
---