With a brief to design a new kitchen and bathroom and update the paint schedule, furnishings and lighting, the scope of this project was focused and it was imperative that new elements fit with pre-existing ones.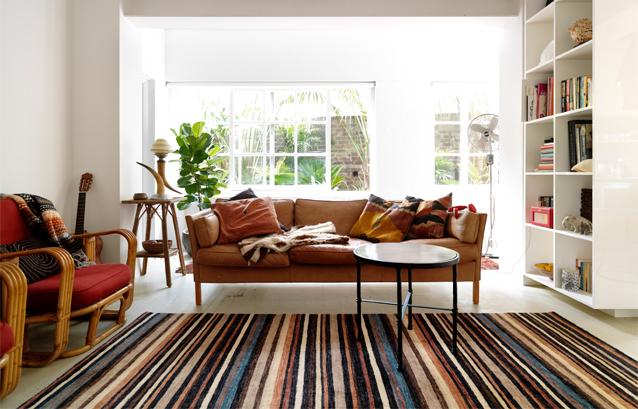 A necessary structural upgrade was to adress the kitchen's position as thoroughfare – designer Michael Bechara says that "Through joinery design and placement I eliminated this issue by formalizing the kitchen area, whilst still maintaining a strong link between the living and kitchen."  Cantilevered cabinets under the benches and overhead cabinets across the length of the room improved it's functionality, whilst textured blue-grey tiles give a rich, earthy feel to the splashback and emphasise the luminosity of the white, well-lit space.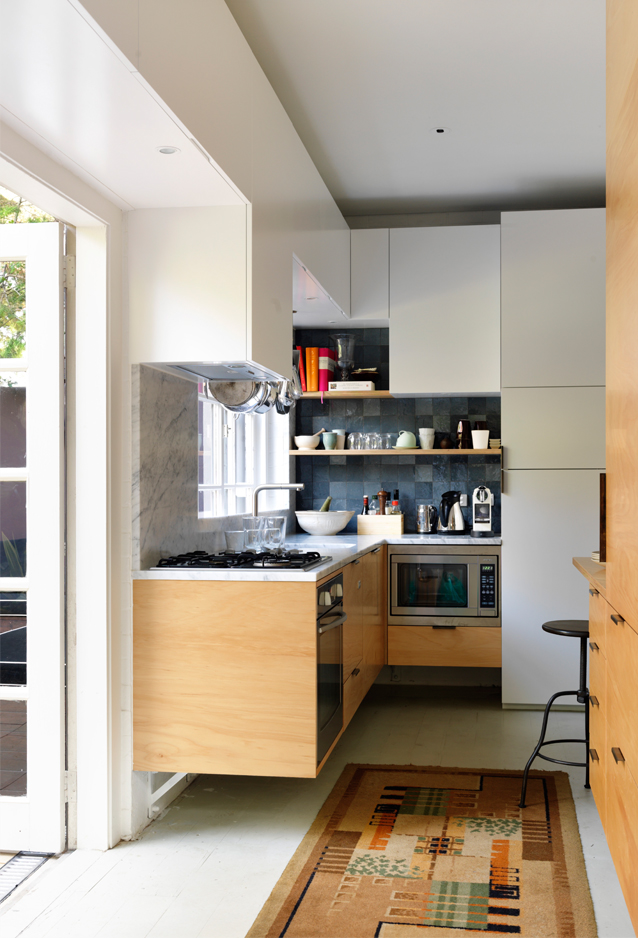 The fit-out demonstrates sensibility to the original palette and an understated elegance, as Bechara observes, "the materials, textures and colour schedule reflected both the existing structure and also complimented my client's existing furnishings and aesthetic … As with all period renovations, knowing where to start and stop, so that there is a balance between new and original detail that marry rather than fight each other is key." As such the use of Kouri Plywood, stone benches, handmade splash tiles, aged brass fittings and terrazzo floors in the bathroom reflects Bechara's preference for materials that have a "classic, organic or bespoke quality" and that support the home's character.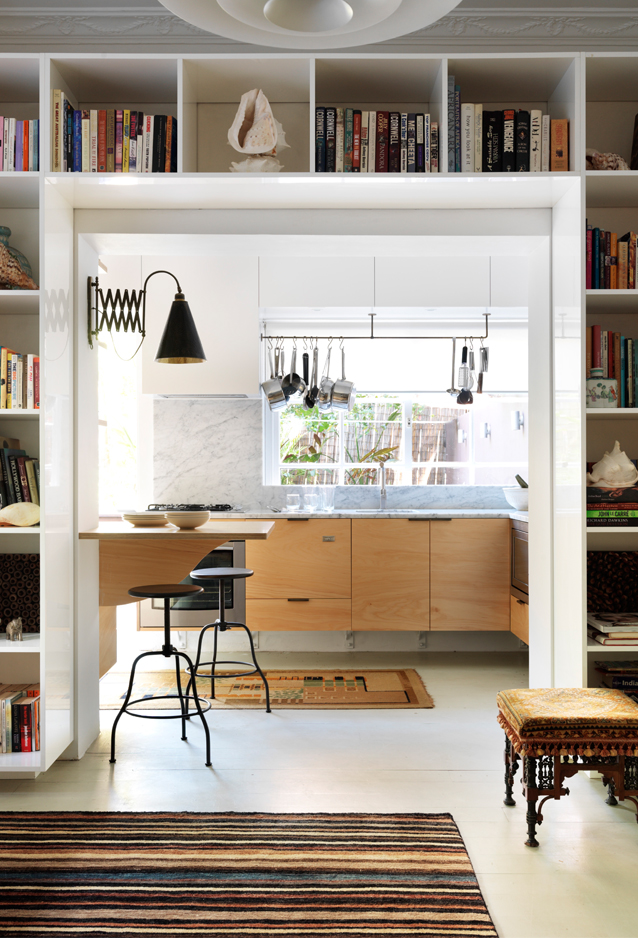 "For me the upgrade of kitchen, bathroom and various furnishings gave this deco space a breath of fresh air" comments Bechara, "the mix and variation of materials made this home a special project to be part of. Although the intervention was quite major, the result is a renovation that is sympathetic to the existing structure and a sense of harmony between the new and the existing elements of the deco apartment."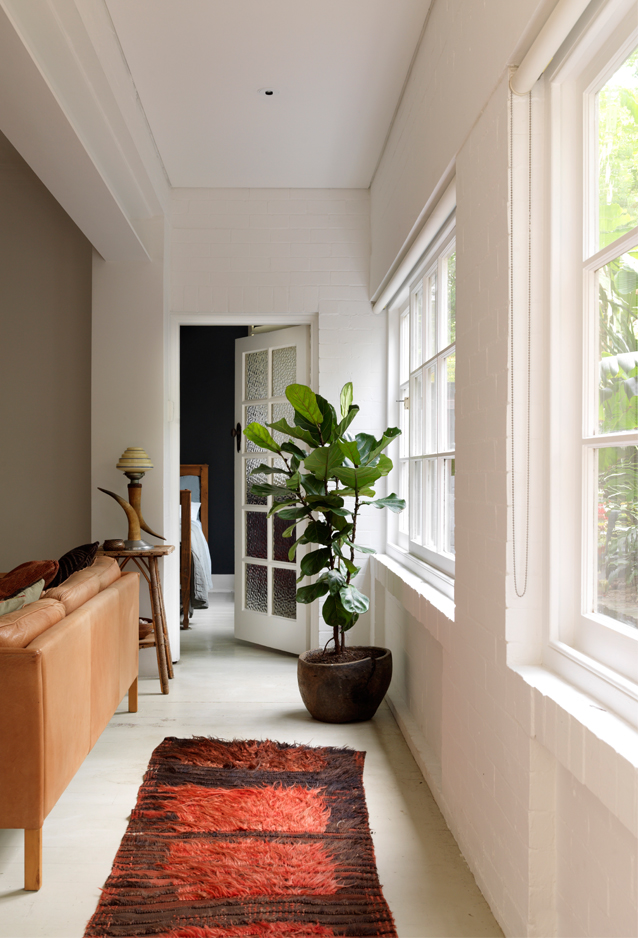 Photography: Justin Alexander
---