Spawned by global epicurean movements and the rise of home culinary maestros thanks to television's Masterchef, the trend has seen a variety of local butchers following suit and setting a high benchmark for their fellow Australian counterparts.
---
1 | Victor Churchill – Fine Family Butcher / Woollahra, Sydney, NSW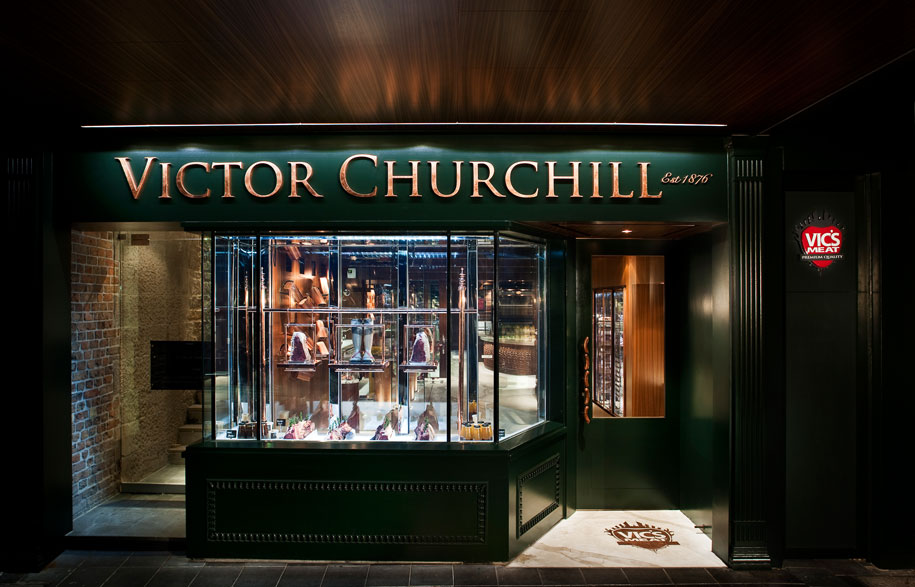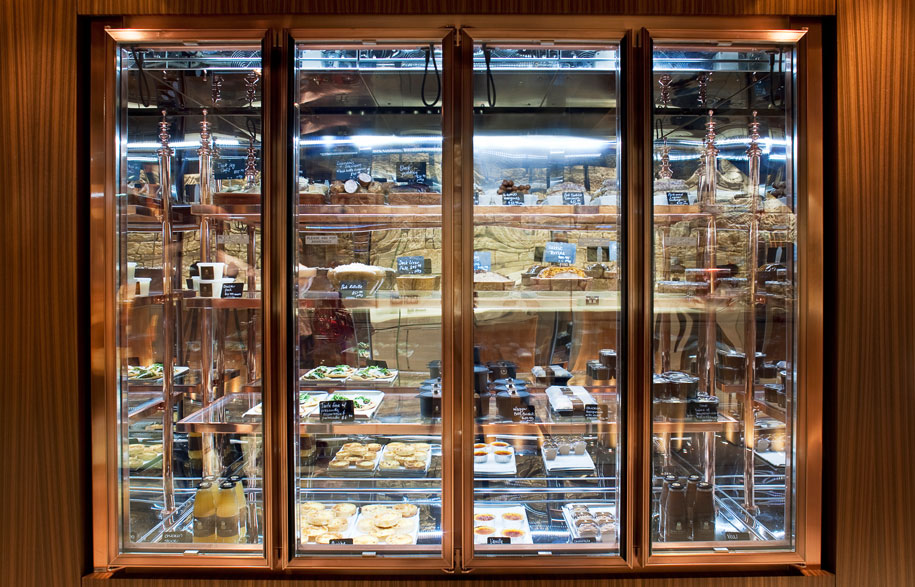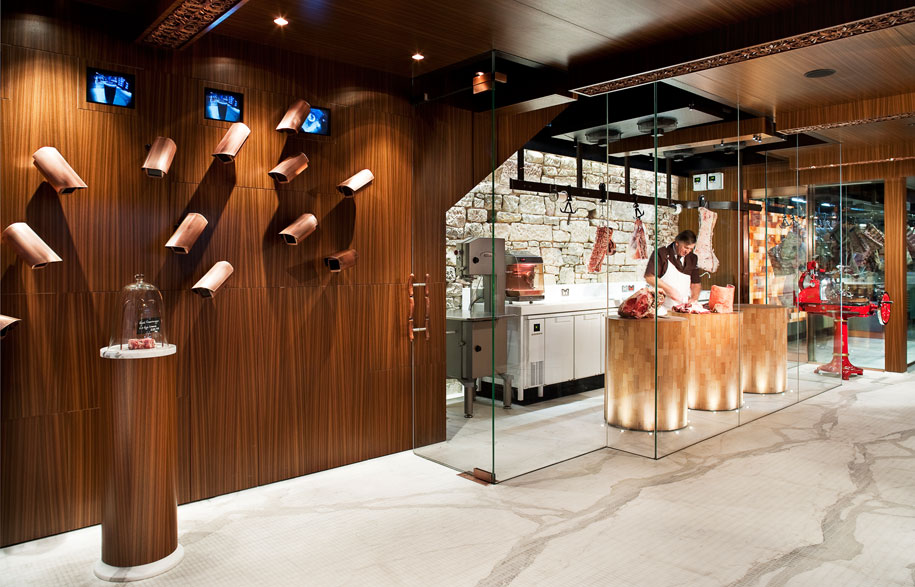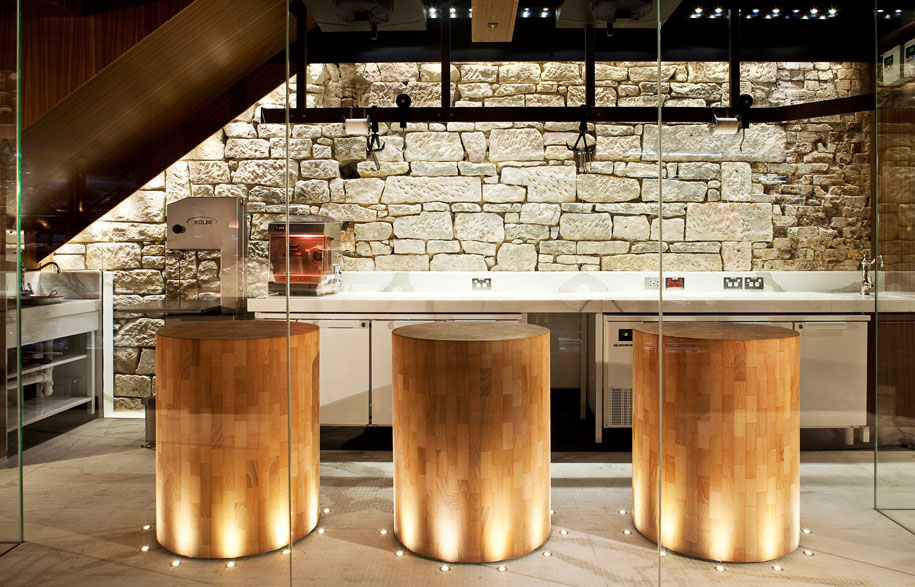 With a slew of accolades including 2010's International Interior Design Awards Best Retail Design and touted as the "Bulgari of butchers", Woollahra's Victor Churchill has reached a zenith of style usually only reserved for the world's elite fashion houses.
Owners Anthony Puharich, his father Victor and Dreamtime Australia Design's Michael McCann collaborated to transform the nation's oldest butcher, Churchills, established in 1876, into a new store fusing European style and modern, cutting edge elements.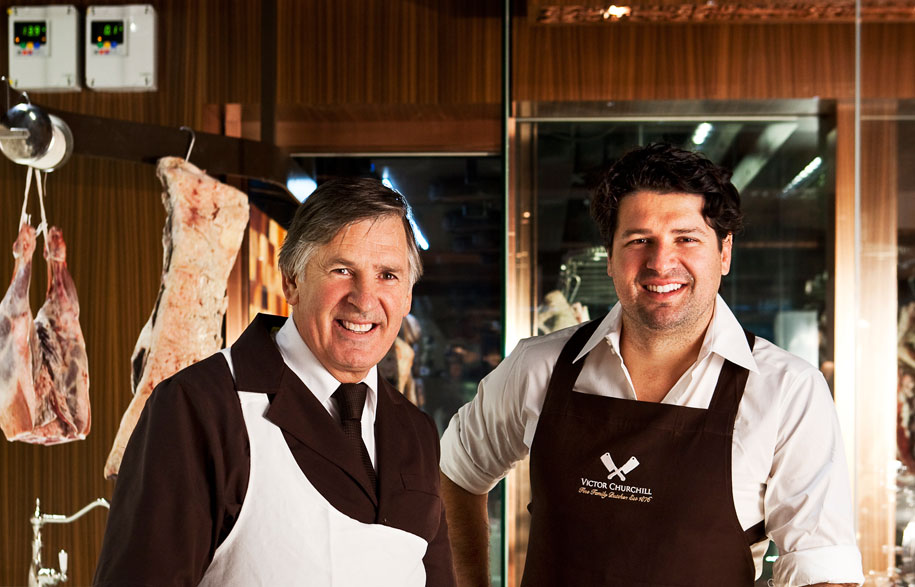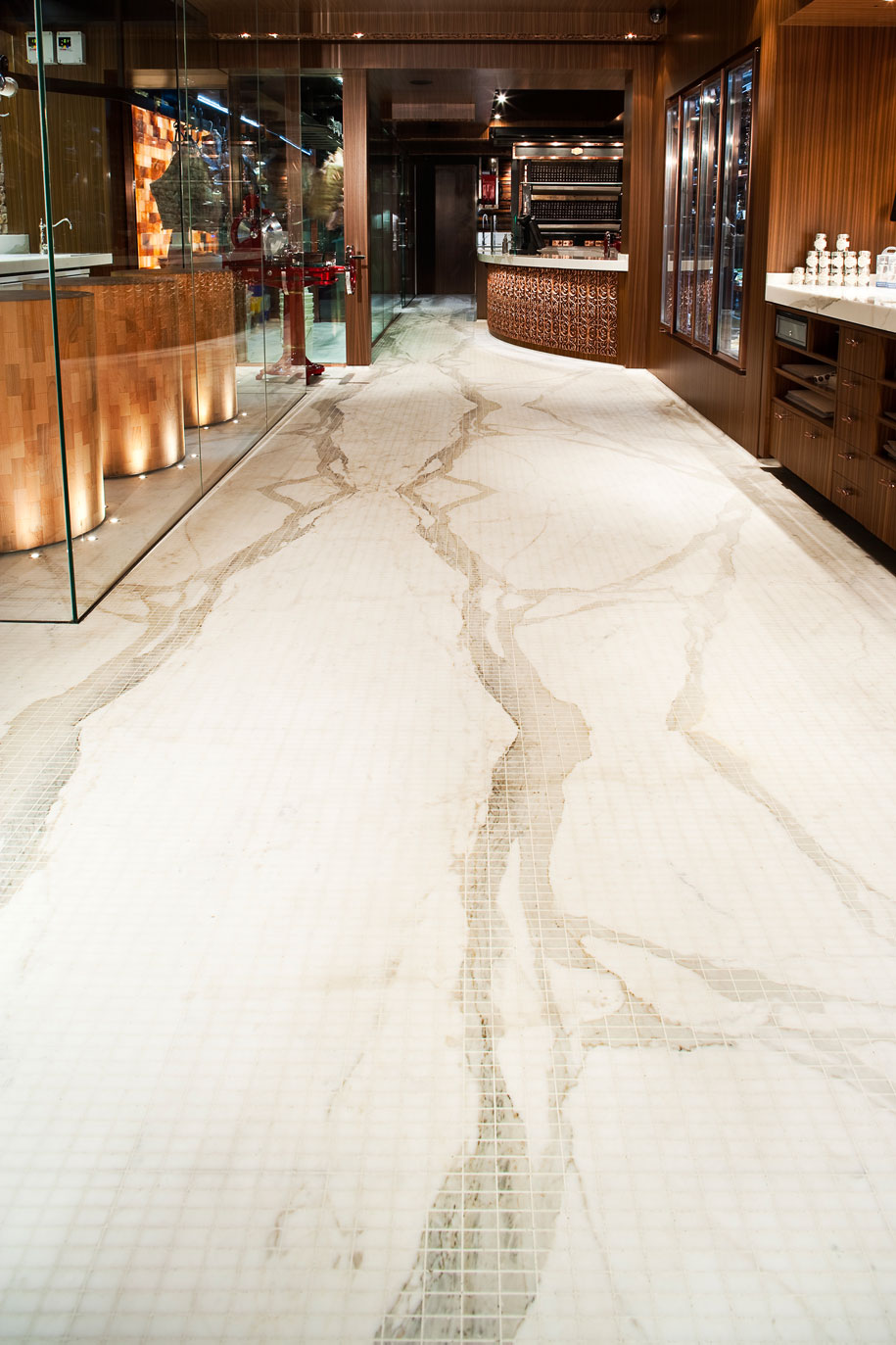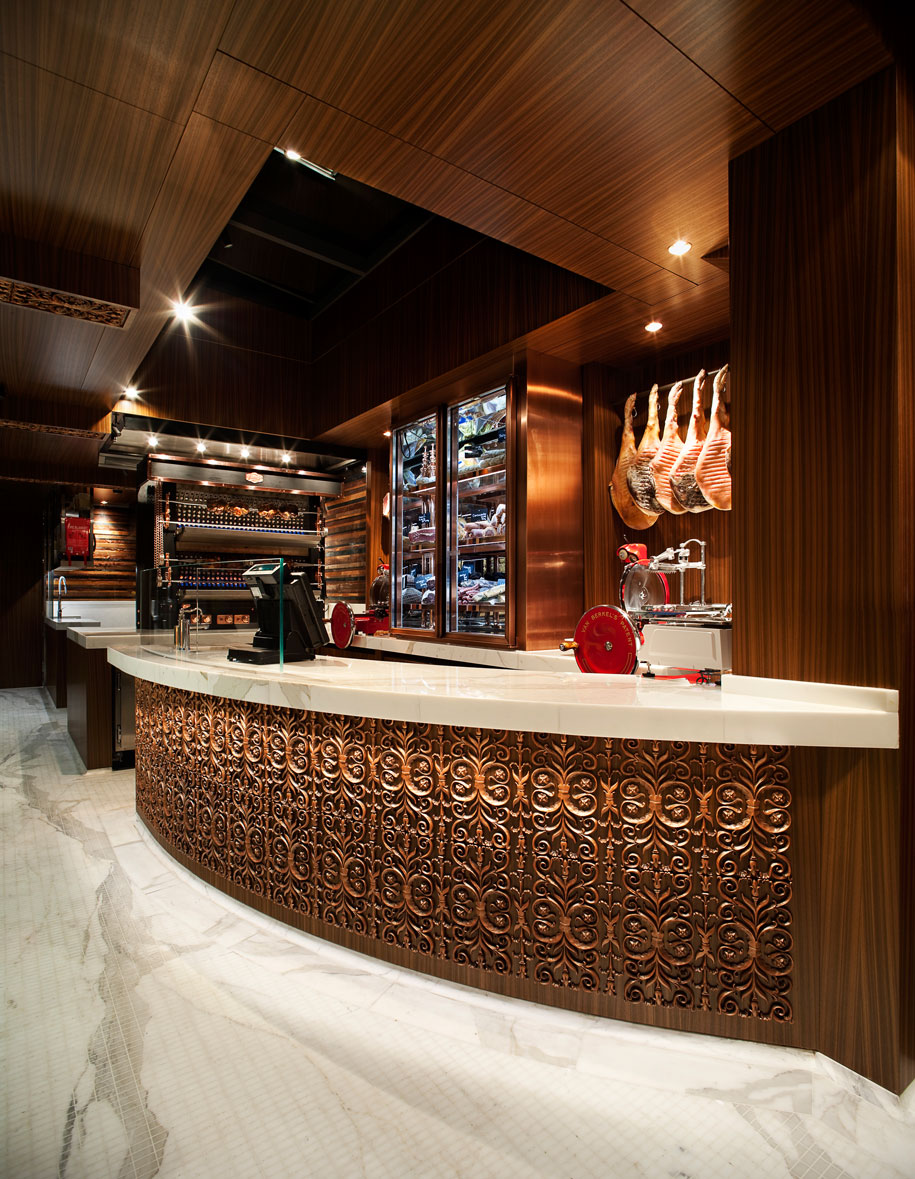 Victor Churchill's rich, timber-walled and beamed interior exemplifies originality with its approach – hand-carved copper ceiling and front counter fretwork, a charcuterie counter displaying many of the world's highest quality cured, artisanal meats including Wagyu and a "museum quality" Berkel floor-standing slicer.
Specialty cuts are hung from a custom-designed cog gear and metal chain rack and backed by a Himalayan salt brick wall infusing the meat with flavour-enhancing ancient salt. McCann says the brief was simultaneously a highlight and challenge.
"When a client suggests breaking all the rules yet respecting them at the same time it represents the ultimate conceptual and design paradox," he says.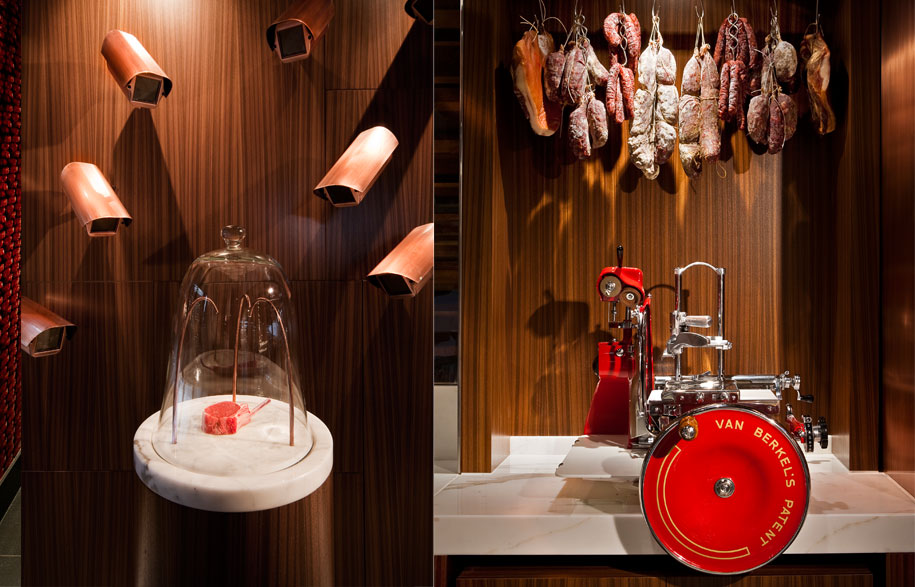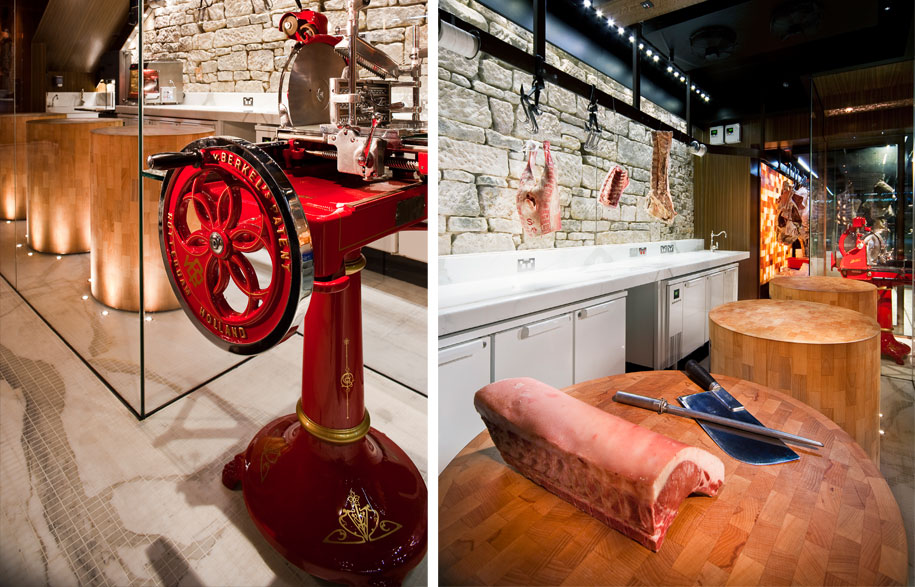 Photography by Paul Gosne – Elbowroom Productions
Design: Dreamtime Australia Design
Design team: Michael McCann and Sally Gordon / lighting design – Michael McCann and Tim Barry / construction – Beebo Constructions Pty Ltd.
Project completion: September 2009.
Cost: $1.5 million (approximate).
Total floor size: 190 sq m.
Victor Churchill
victorchurchill.com
---
2 | Cannings Free Range Butchers / Kew, Victoria.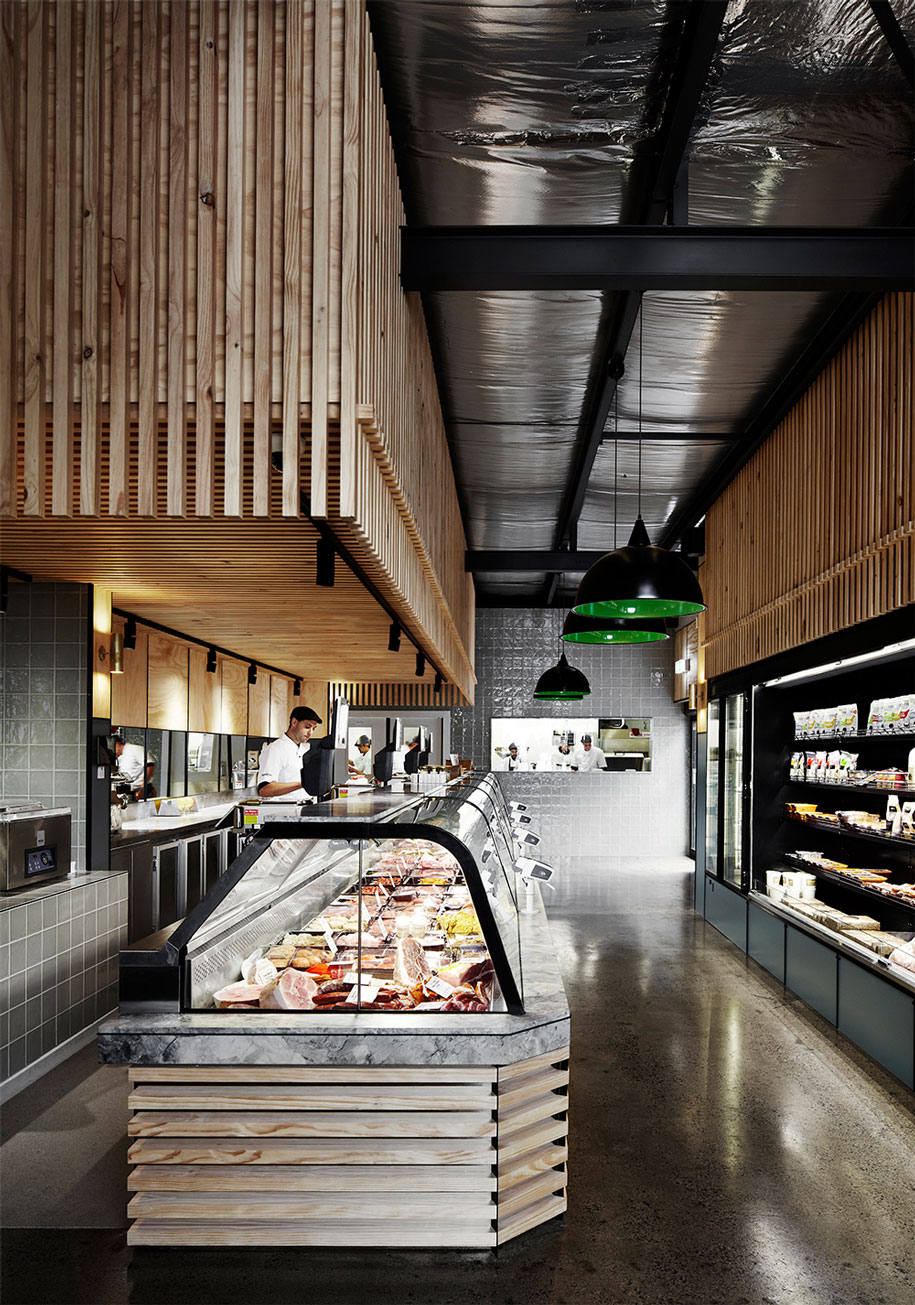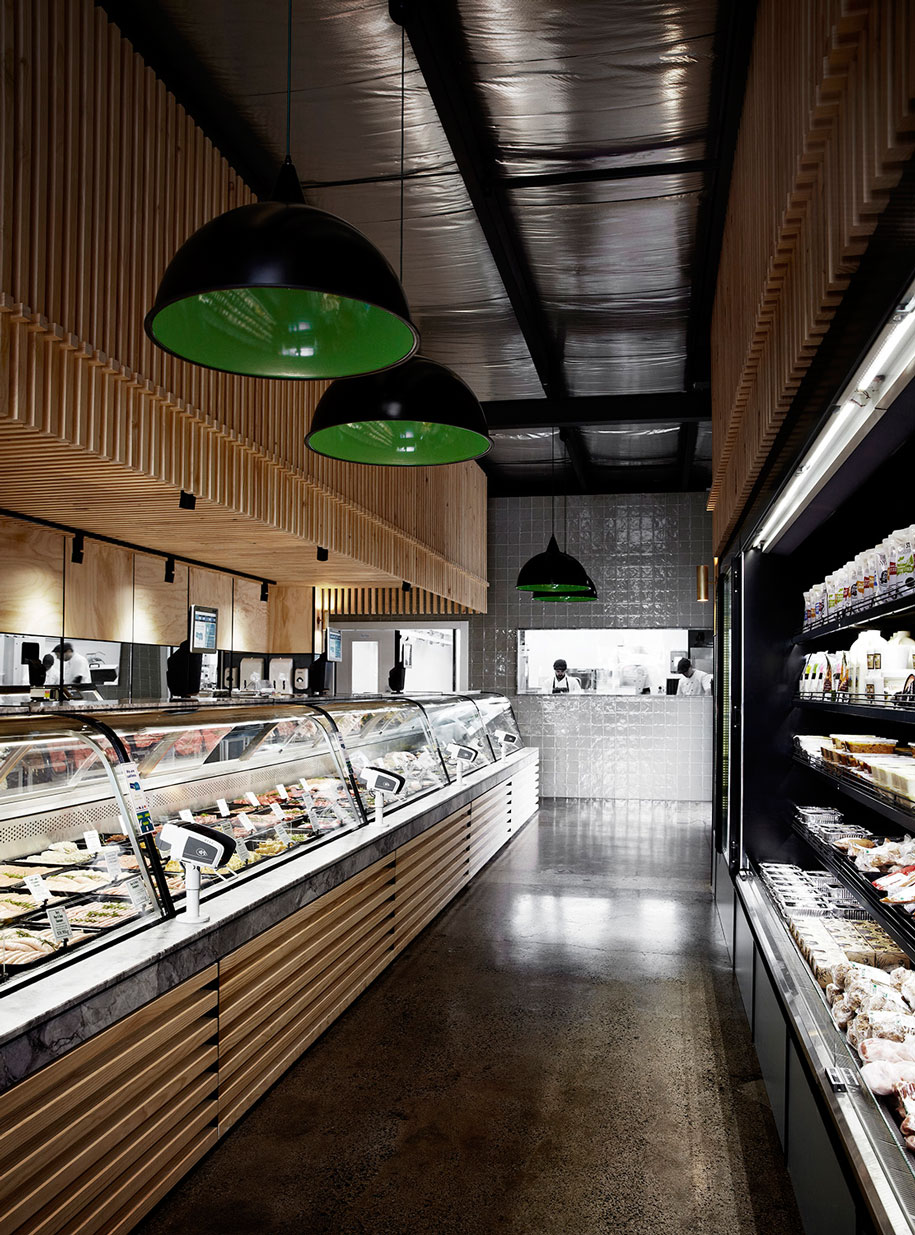 The notion of designer butchers began with Parisian gourmet butchery and grocery store Terroirs d'Avenir says Fiona Lynch Office interior designer Fiona Lynch.
"Terroirs d'Avenir…has started this trend showing butchers that meat can be displayed in a new appealing way," Lynch says.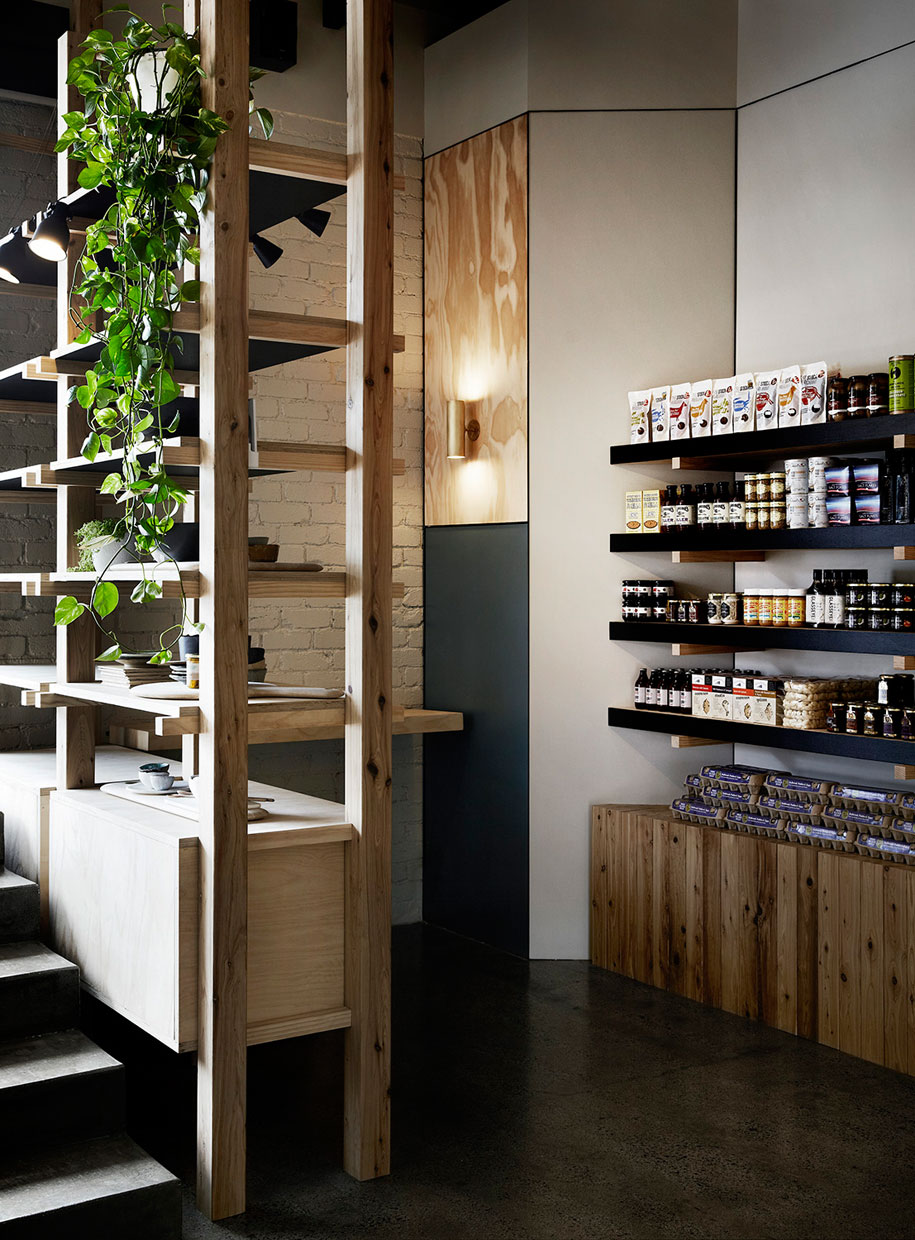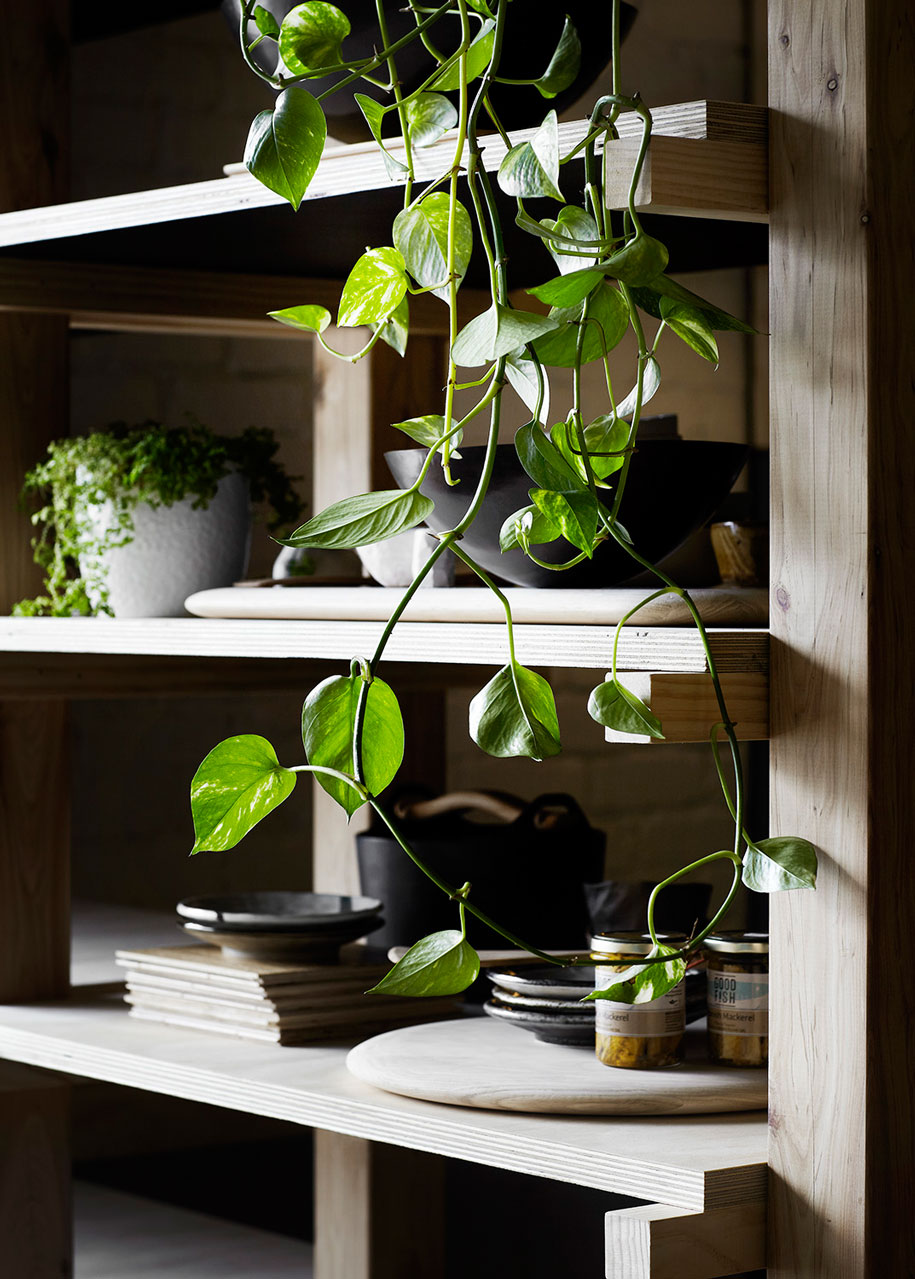 Working on the renovation of a 1960s rendered brick building, the Fiona Lynch team successfully created a flagship retail space for Cannings Free Range Butchers, a store offering high quality, ethically farmed sustainable meats and seafoods. Yet, Lynch says, a tight timeframe and budget posed design challenges.
"The budget had to stretch across the 100sq m of retail space with very expensive refrigeration taking up most of the budget."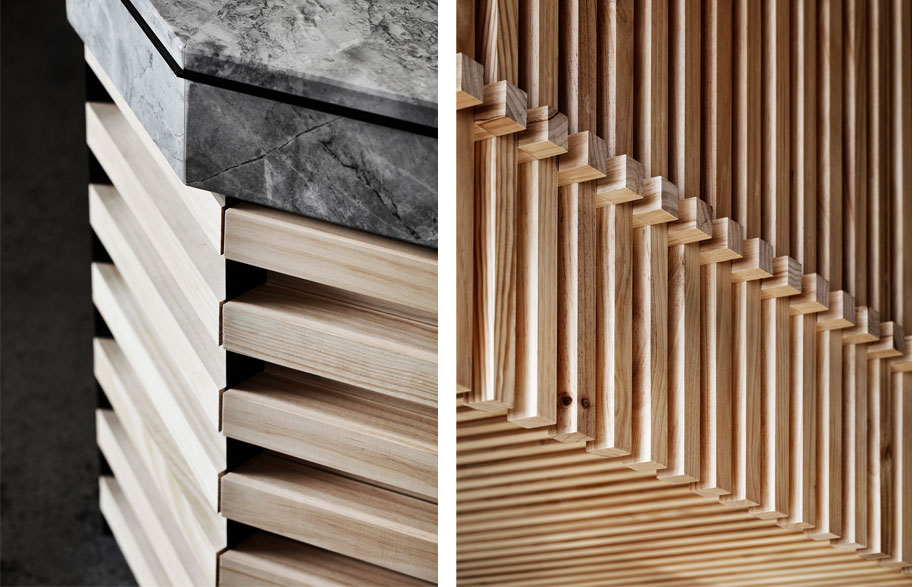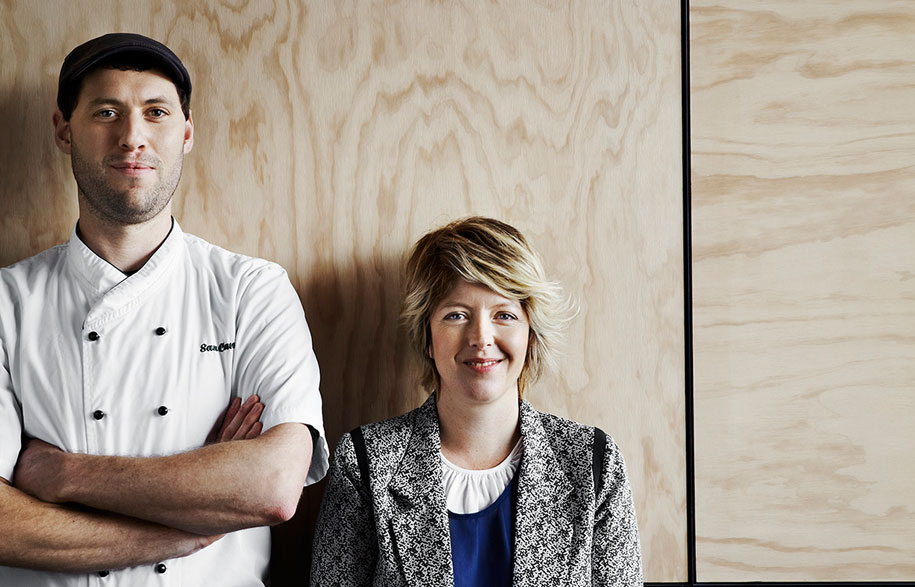 The brief stipulated "a contemporary butcher shop with a youthful approach" and an emphasis on natural materials. In line with this, the end result features a charcoal-swathed exterior, visible ceiling foil insulation to complement charcoal-coloured roof beams, polished concrete floors and eco-friendly natural stone and ply timber joinery.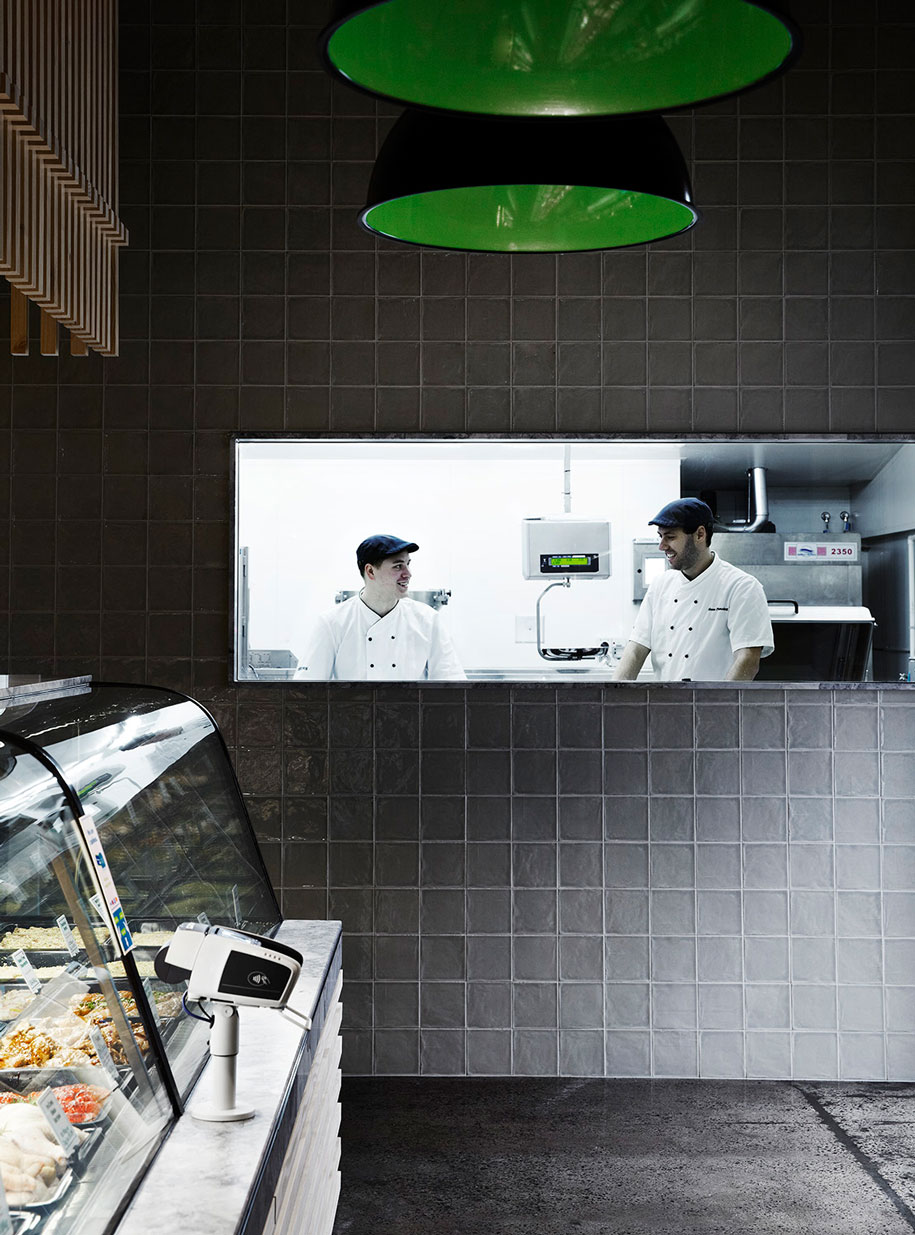 Design: Fiona Lynch Office
Design team: Fiona Lynch, David Flack, Alex Cerny, Brem Perera and Swee Lim / IDB Construction / Trent Refrigeration.
Project completion: May 2014.
Cost: $300,000.
Total floor size: 180 sq m.
Cannings Free Range Butchers
Canningsfreerangebutchers.com.au
---
3 | Cabassi & Co Artisan Butchers / Indooroopilly, Brisbane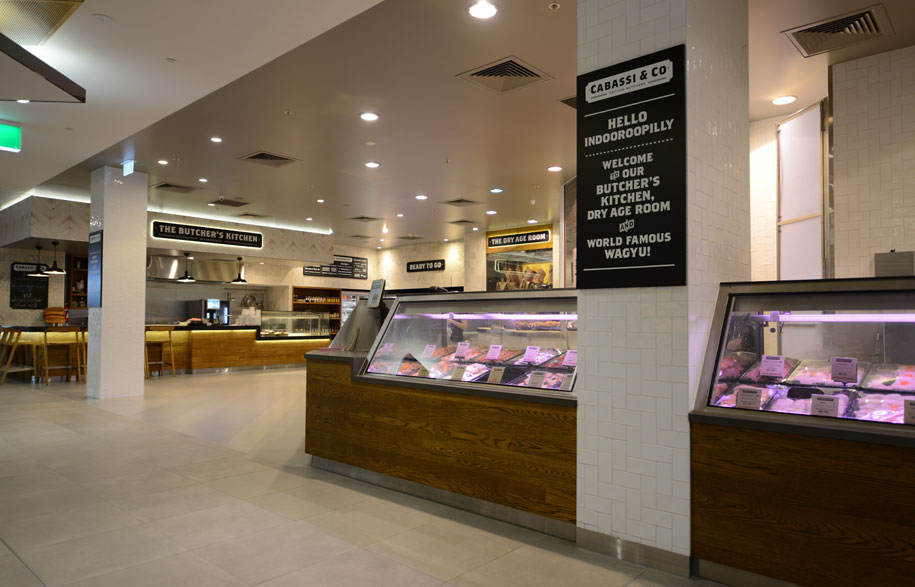 A bespoke space differentiating from the generic, "sterile" butcher shop style was the brief for the interior design of Cabassi & Co housed in the $300 million redevelopment extension of Indooroopilly Shopping Centre in Brisbane's west.Round Peg Design interior designer Sevilay Keser says the aim was to create an environment that would flaunt the high quality, gourmet produce on offer.
"The interior was warm and welcoming which was made possible by including timber features, a kitchen utilising wallpaper, bricks and a series of tiles," Keser says.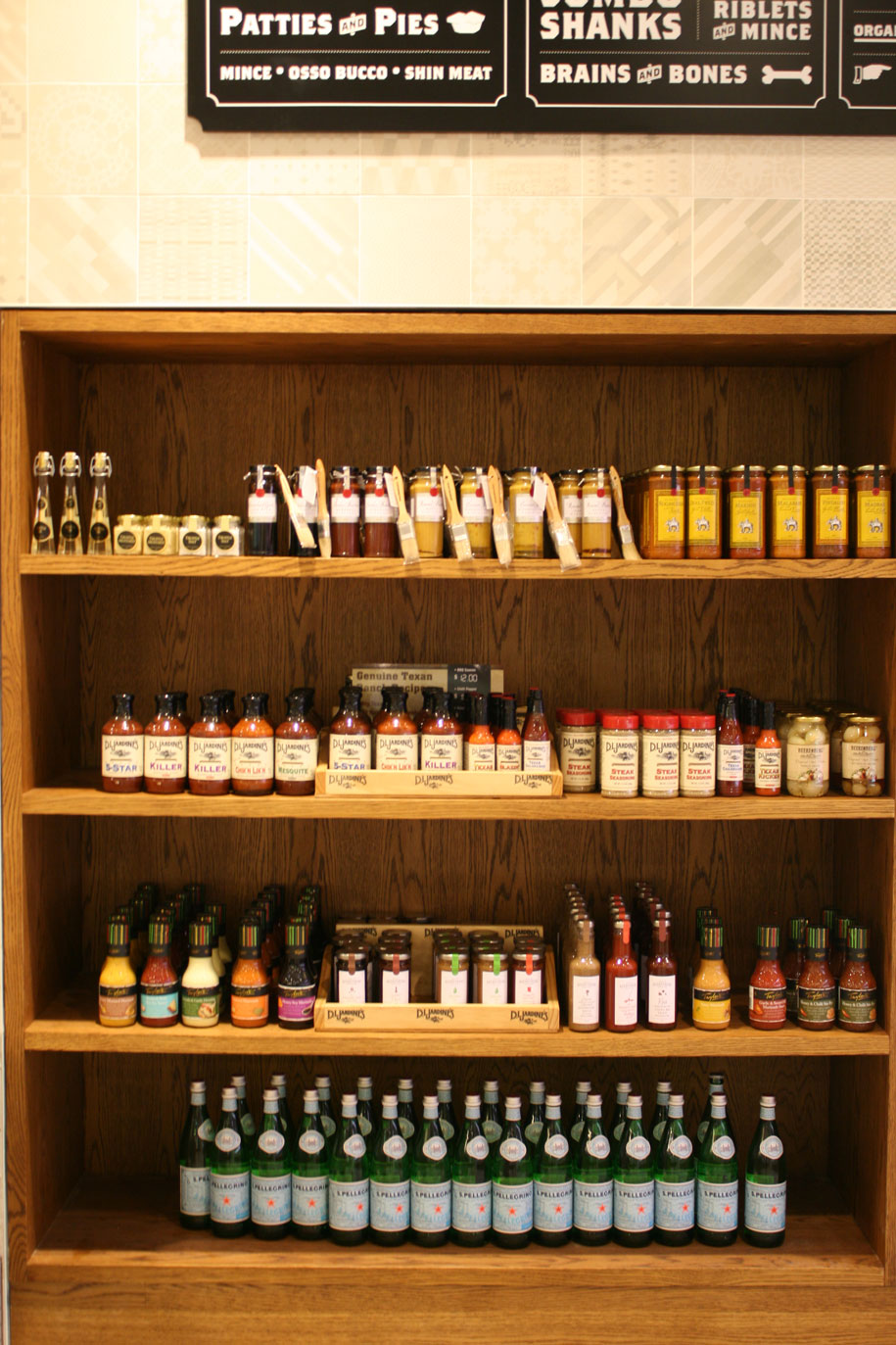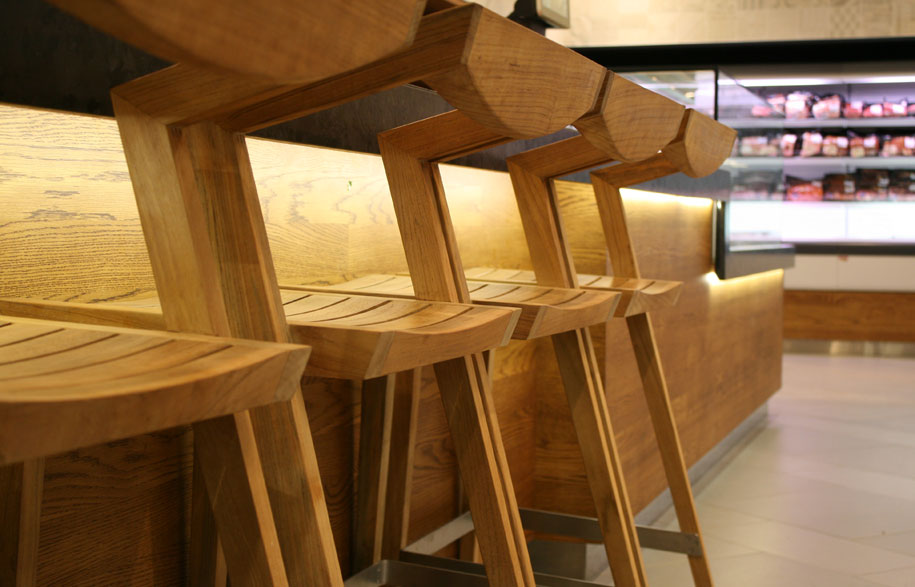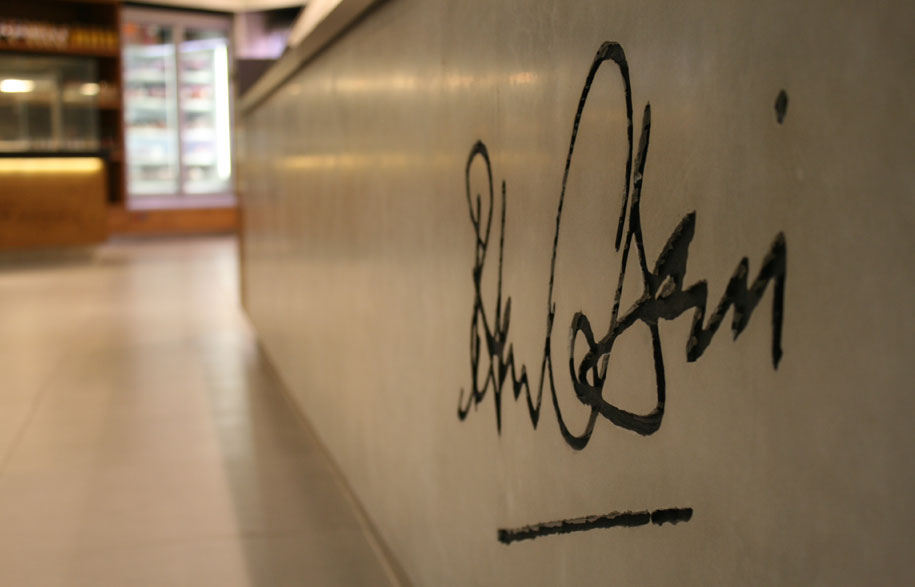 Owner Pete Cabassi, she says, wanted to include a kitchen that leveraged the store's high quality Wagyu beef offerings and a retail component to enhance the customer experience. Unique facets such as a dry age room further reflect the store's artisanal nature.
"Not only does it (dry age room) showcase the meat to customers but within the feature is a salt brick wall which assists with the aging of the beef," Keser says. The resultant design, she says, was created to change the perception of how butchers are viewed.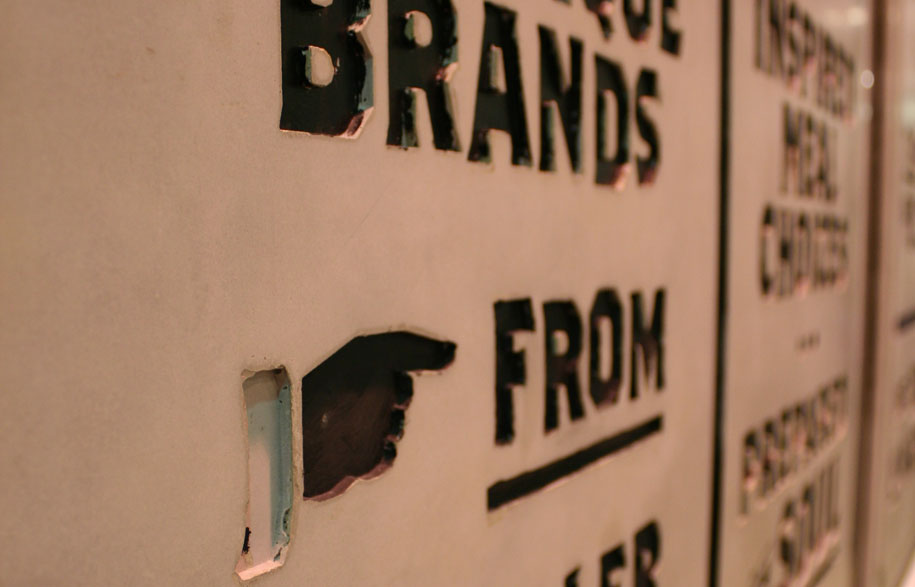 Design: Round Peg Design
Design team: Kirby Clark, Joanne Venter and Sevilay Keser / Tu Projects, project management, project manager Stuart McGregor.
Project completion: July 2013.
Cost: $880,000.
Total floor size: 280 sq m.
Graphic design: The National Grid
Cabassi & Co
facebook.com/Cabassi.Co
---