With four bedrooms, five bathrooms, two living areas, a gym, plunge pool, wine cellar, multi-car garaging, 41 Darling street boasts the full package of luxury city living.
Aesthetically, the 344 square metre property combines Kerry Phelan's meticulous, understated approach with Neometro's passion for natural finishes, resulting in a palette of warm grey and honeyed tones, white contrasting marble, exposed concrete ceilings and oak timber flooring.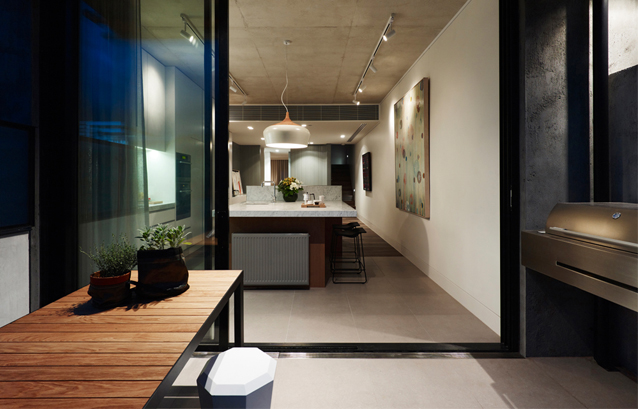 Externally,  a modern façade has been layered with concrete textures and landscaped gardens including two tall palm trees that flank the property. 
As the project was for a non-specific client (the house is now on the market), a central focus during the design was to give the space life and character while still allowing it to absorb it's future resident's personal style. As such emphasis was placed on practicality and function, as Kerry Phelan of KPDO says,
"Good planning is paramount as it allows us to resolve the pragmatics of how people interact and live within the space on a day to day basis. We like to explore all aspects of the design, from the physical circulation within the space to the emotional response to design and many questions can be raised – how does one feel when moving from one space to another? How do we connect the spaces so they flow seamlessly and relate them back to the space you just left? Lighting and materiality are a large part of this response."
As part of this the architects and designers made a concerted effort to grant each room a view of vegetation, either in the terrace or the courtyard.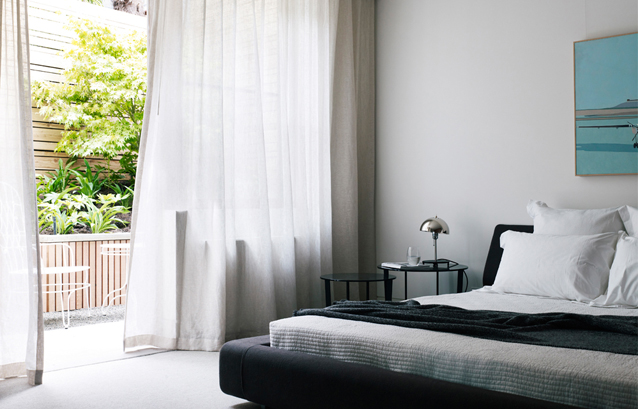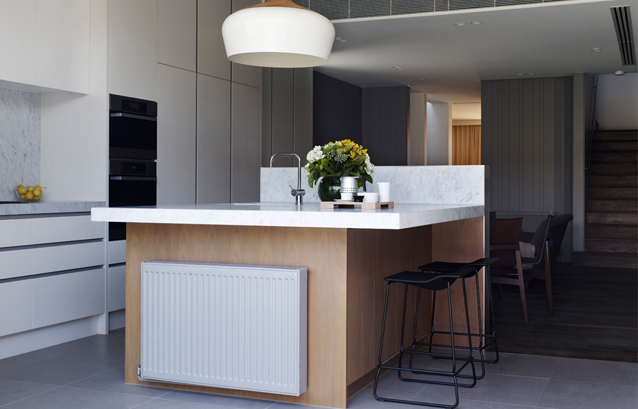 In terms of the house's relation to it's context the aim was for it to participate without dominating it's setting – minimalist use of external materials and simplicity of form allow it to retain a modest profile.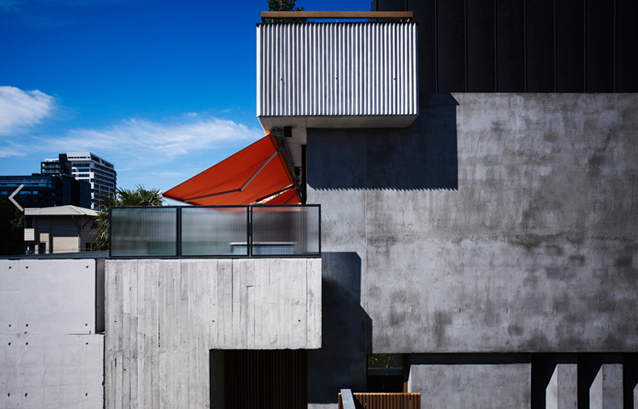 The structure also employs a variety of sustainable features; minimal use of west-facing windows, double-glazing, cross-ventilation, sunscreen roller blinds and sensor activated awnings that automatically extend during sunlight all help reduce thermic absorption, and solar pool heating and rainwater harvesting for drip-feed garden irrigation reduce consumption of power and water.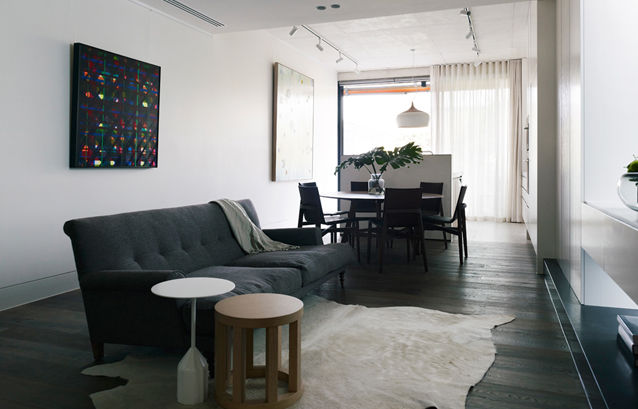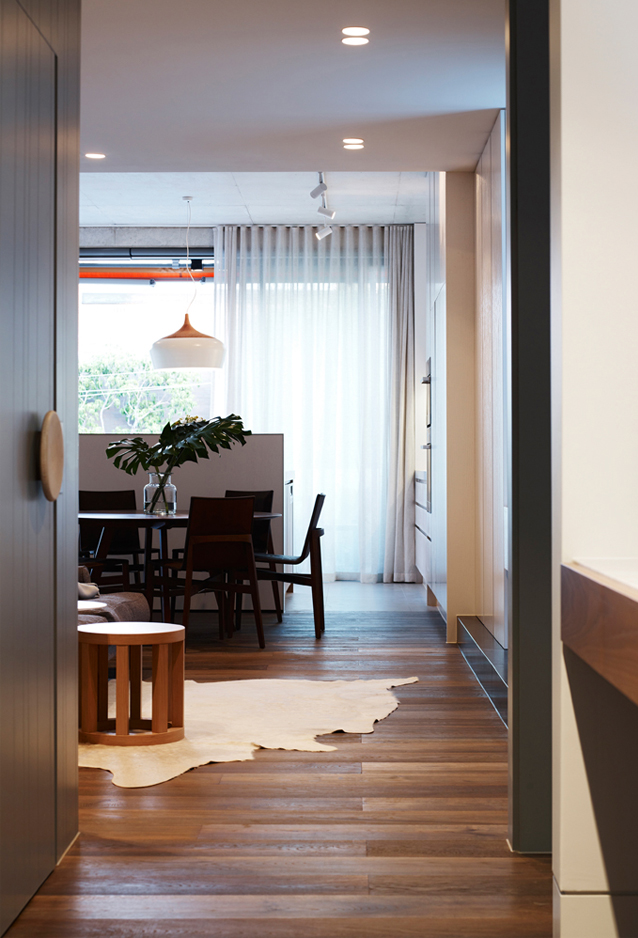 Photography: Derek Swalwell
---