Aware of the design firm's work across a range of hospitality venues, as well as their experience with temporary installations, the Melbourne Food and Wine Festival (MFWF) has engaged HASSELL to create the 'festival hub' over the two weeks of their 2013 event.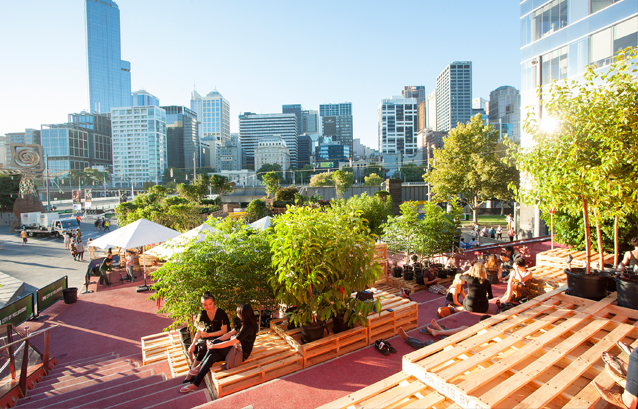 "The MFWF vision to create the festival hub was an opportunity to create an urban installation that redefines the experience of a space," explains HASSELL's Shaun Schroter. "The red stairs in Queensbridge Square was the site we selected to capture the theme of the 'urban coffee farm'."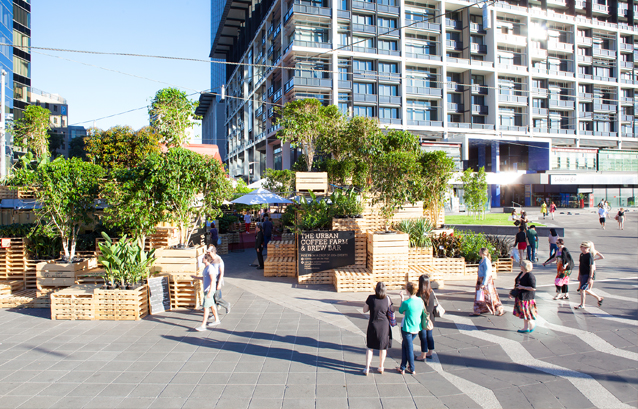 The Urban Coffee Farm consists of more than 120 coffee plants, shipping containers – housing the 'Brew Bar' – and timber pallets. The aim of the installation was two-fold: activating an underutilised space on Melbourne's South Bank, while bringing awareness of the growing, brewing and roasting processes that go into our coffee-drinking experiences.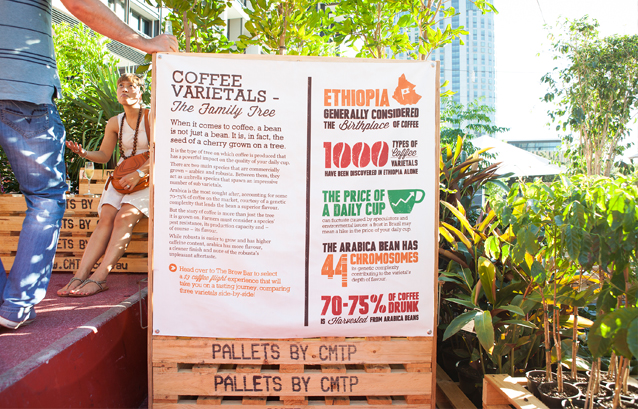 "Melbournians have had a love affair with coffee for a long time; you might even consider it an obsession for some," says HASSEL's Mary Papaioannou. "The process of understanding connects the consumer to the producer and is respectful of the human effort and resource-hungry logistical processes required to deliver a cup of coffee."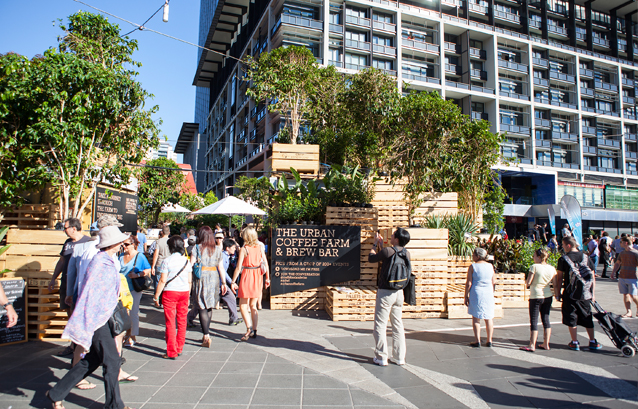 "Coffee has become one of those consumables that is linked to a lifestyle experience and very rarely connected to the places of harvest," says Schroter. "Embedding this narrative into the conceptual story then becomes important because it is a holistic experience."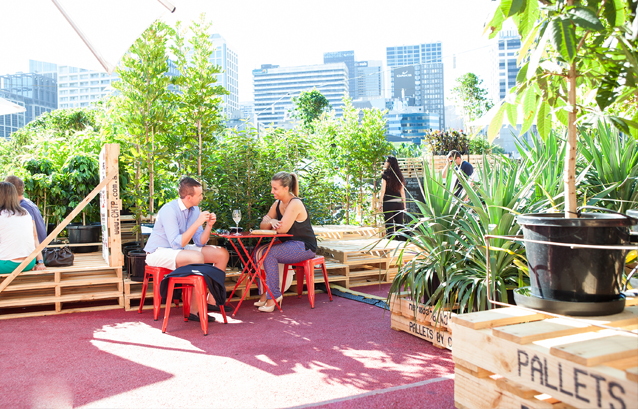 The Urban Coffee Farm is already proving effective as a hub for the festival, with visitors taking time to explore the installation and enjoy the Brew Bar. "In festival mode, the hub has come alive with people and activity. The urban coffee farm has created a destination, and introduces the unexpected in a journey along the Yarra River that warrants intrigue and investigation."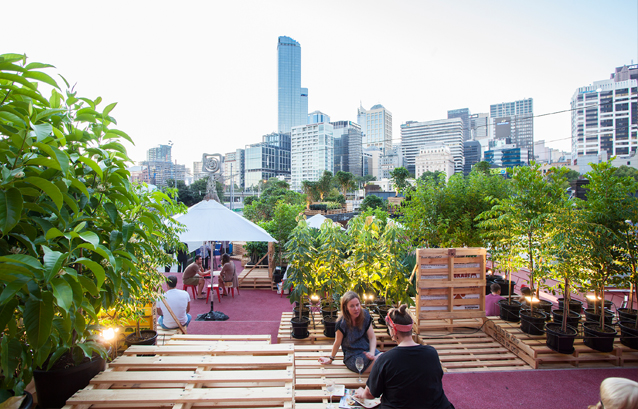 "In addition to a great festival vibe, the project has fundamentally – albeit temporarily – changed the space in which it is located. As designers working in the public realm, that really interests us," says Papaioannou. "The project has occupied and energised an otherwise empty and un-activated city location, has invited people to view their city from a new vantage point and, most importantly, has surprised them by inserting something unfamiliar in a familiar space. It gave us the opportunity to test some design ideas and produce a great new destination for the city."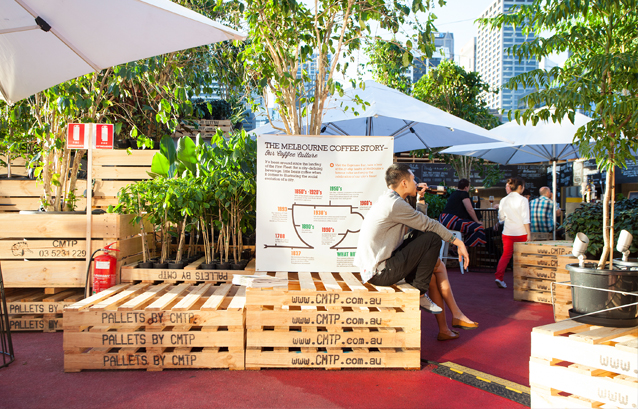 HASSELL's Urban Coffee Farm and Brew Bar is open until 17th March as part of the Melbourne Food and Wine Festival.
HASSELL
hassellstudio.com
MFWF
melbournefoodandwine.com.au
Tags: Hassell, Interior Architecture, Interior Design, Melbourne Food and Wine Festival 2013
---