Separated by a sliding fence and joined by a large backyard, the two parts of HOUSE House become mirrors of itself, when it wants to. This sense of connectedness between the spaces is more than architectural too, with the occupants being two generations of one family.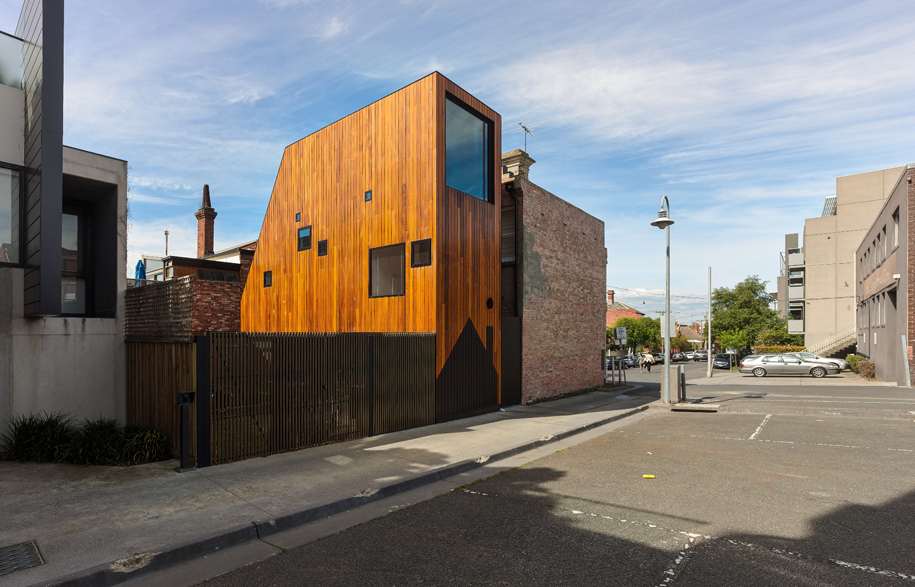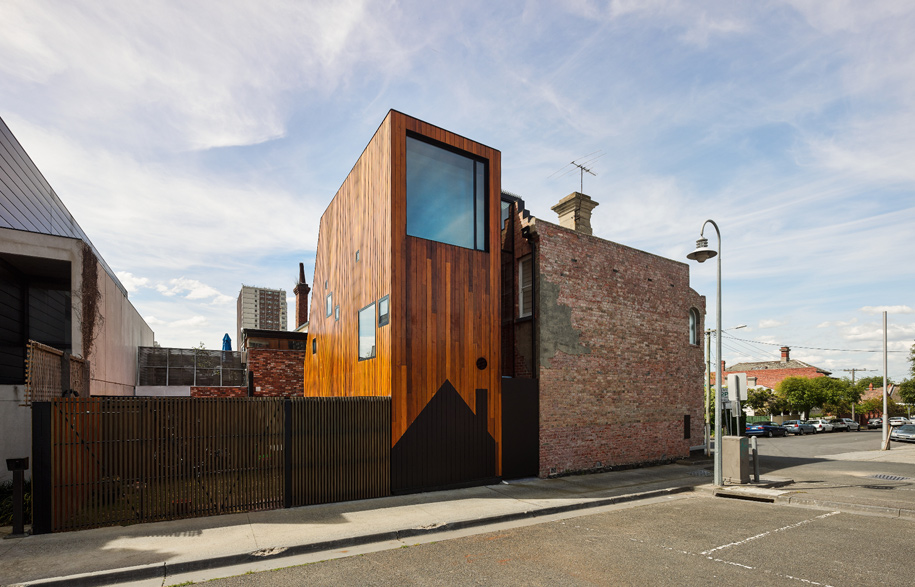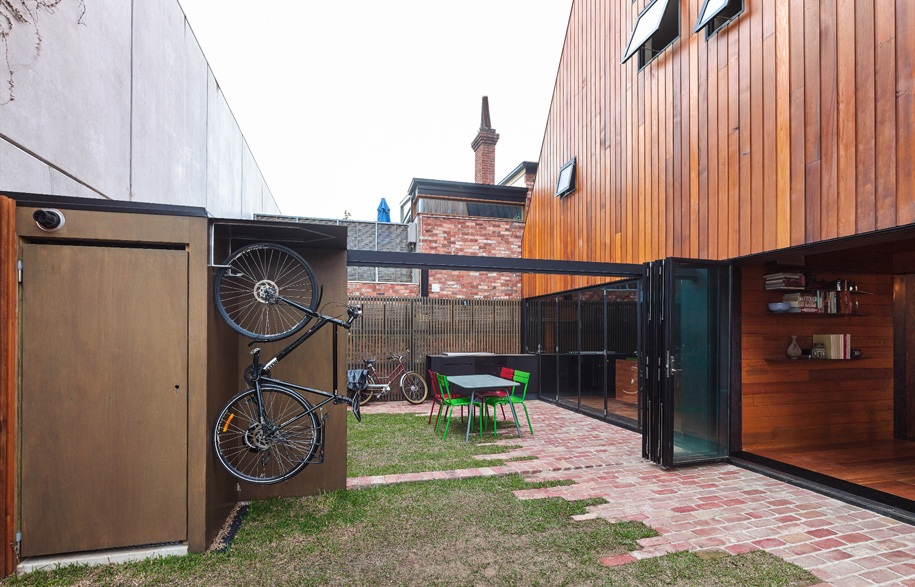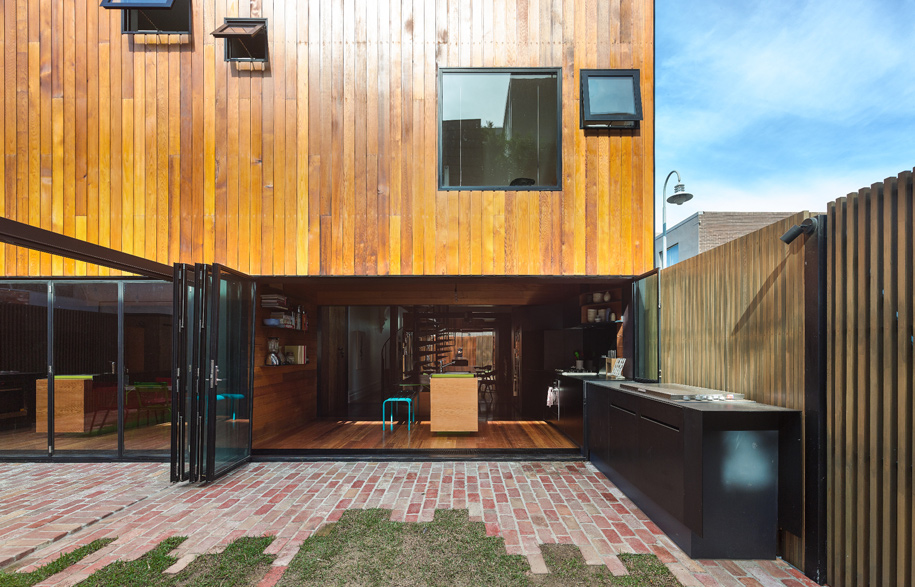 In a compact urban setting, and built around two terraces (known for their 'cosiness'), HOUSE House feels surprisingly roomy, with an outdoor area that's actually big enough to play in. Respecting the separate forms of the original terraces, Maynard Architects have restored them as two spaces under one roof, in a way that accommodates a new kind of family dynamic for an urban environment.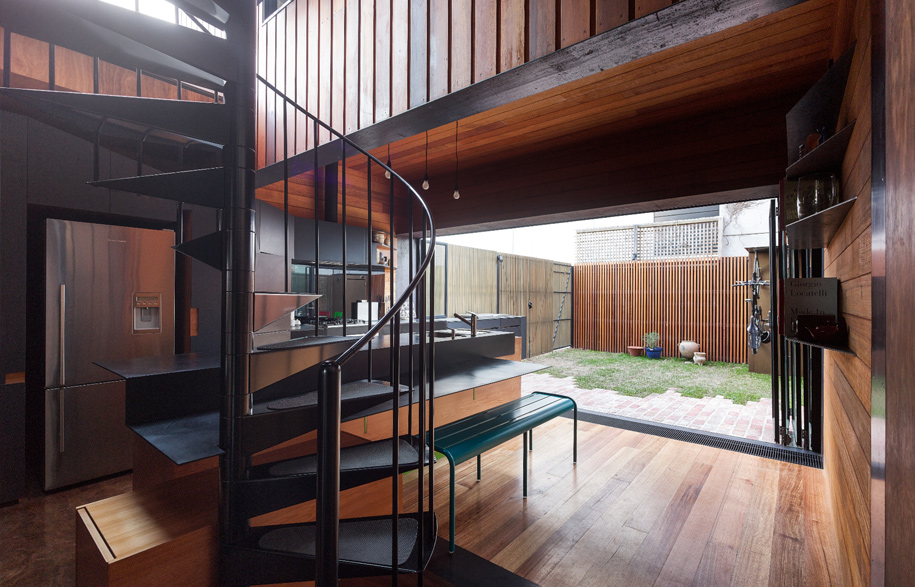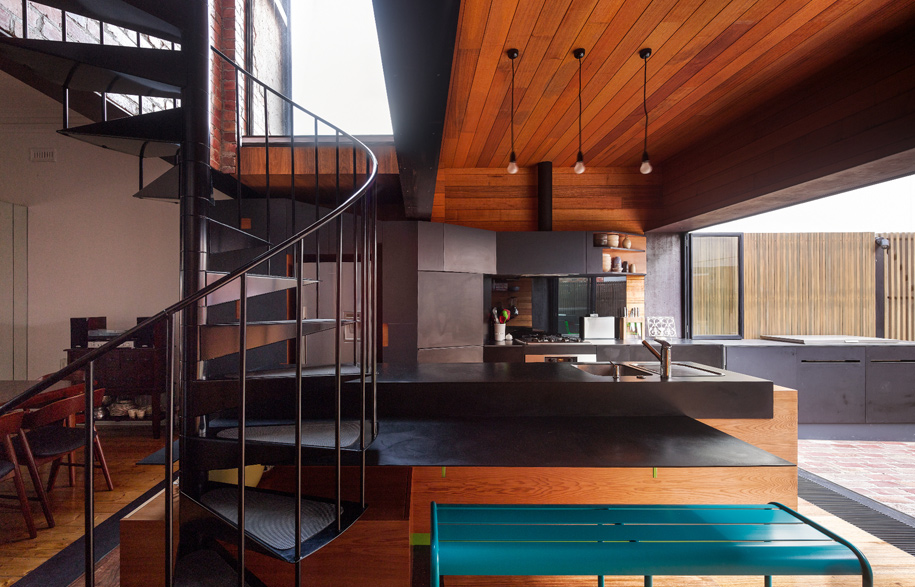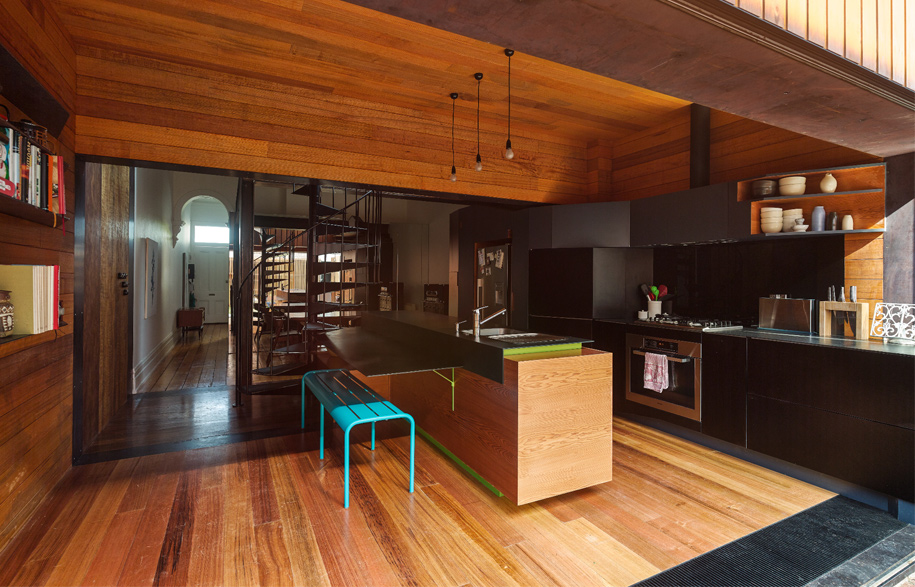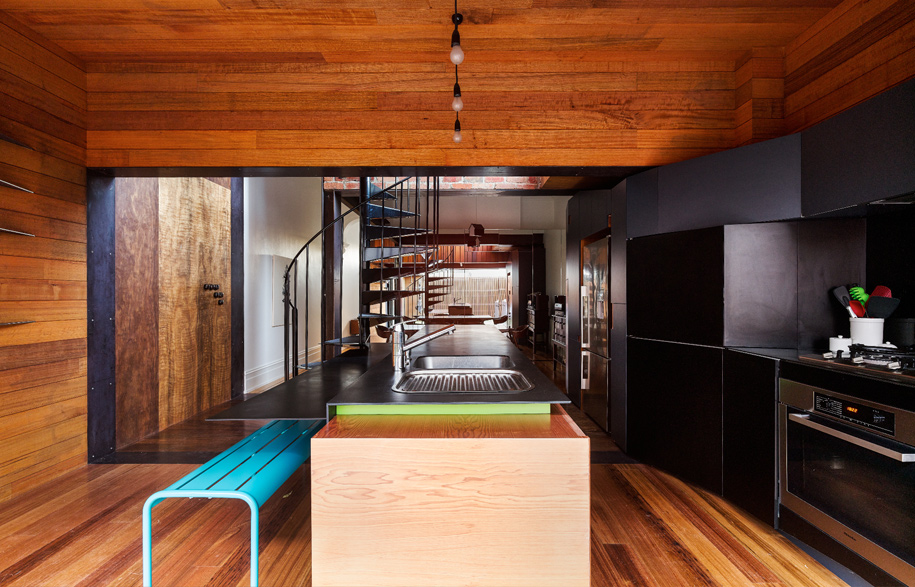 Unlike Australia's tendency to "go wide and low" – with few topographical constraints to adhere to – Maynard Architects has gone up as a way to "maximise the backyard on a small site and challenge the idea that to have space, you must move to the suburbs". As Maynard points out, "Often people move to the suburbs under the false logic that they will have an abundance of open space and room for kids to play; however the enormous size of houses now makes this a convenient myth rather than a true outcome". It also results in "isolation from a rich and diverse urban community," says Andrew, which HOUSE House manages to rectify; here, they have a roomy backyard within a lively neighbourhood.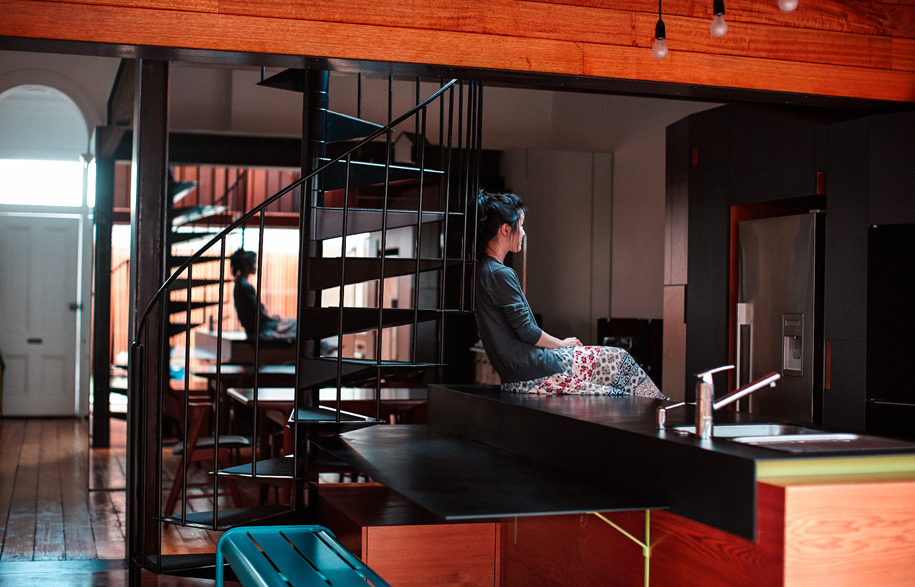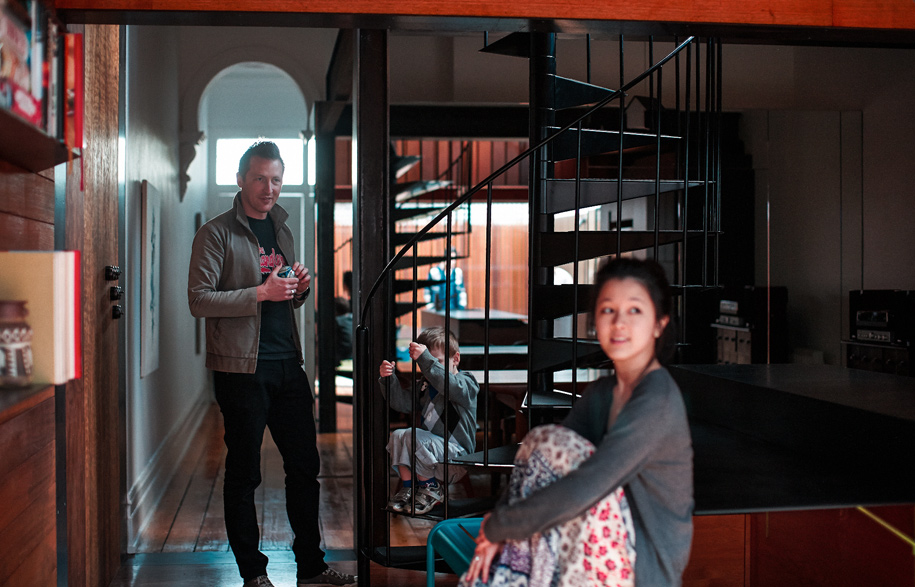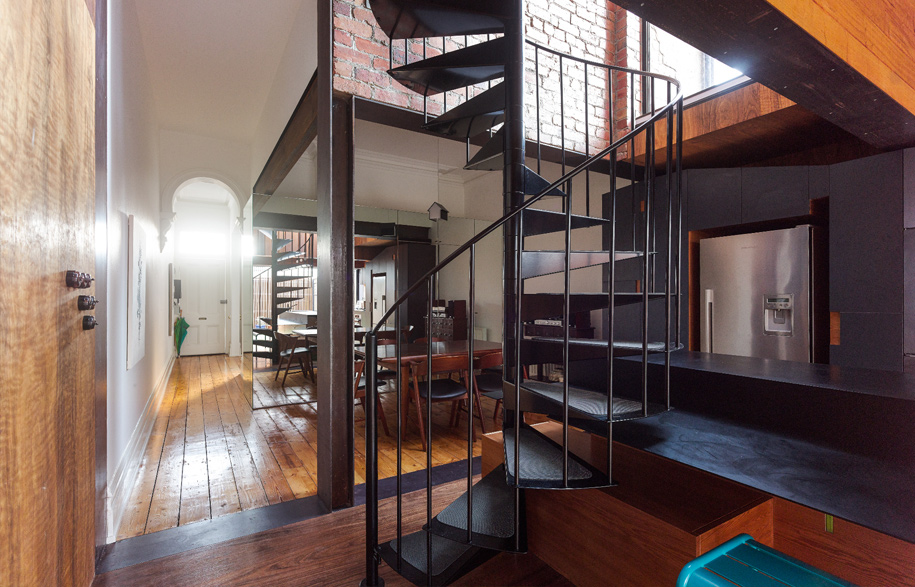 By building on the back ends of the terraces and flipping the orientation of the existing houses 180 degrees to be north/south, HOUSE House has a large open outdoor space and, at three stories high, plenty of room inside. To make the interior feel even more spacious – a challenge when each floor is relatively small – Maynard Architects has utilised natural light, played with materials and opened the building up as much as possible. "The key to making a modest-sized home flourish is to provide a number of spaces with various personalities. The active family/living spaces don't need to be large, yet they must have loose boundaries," says Andrew.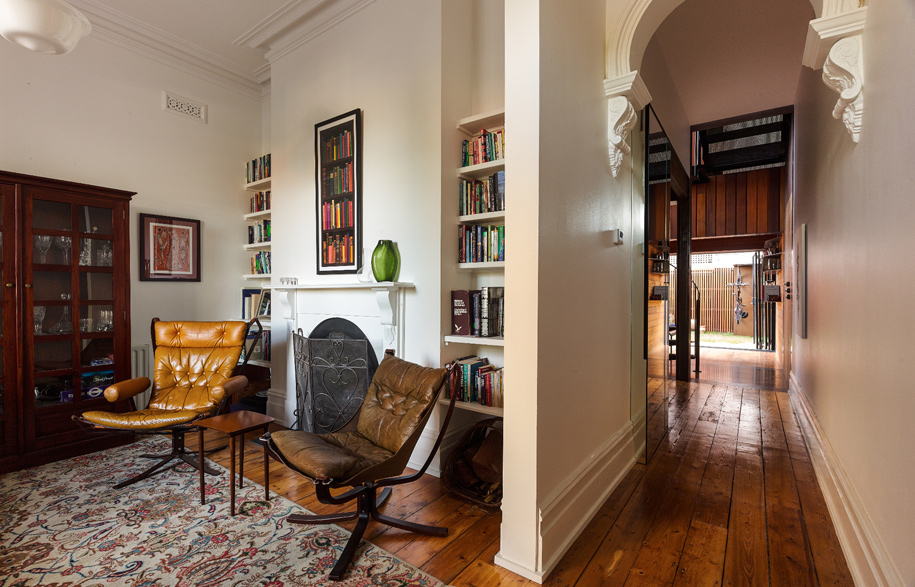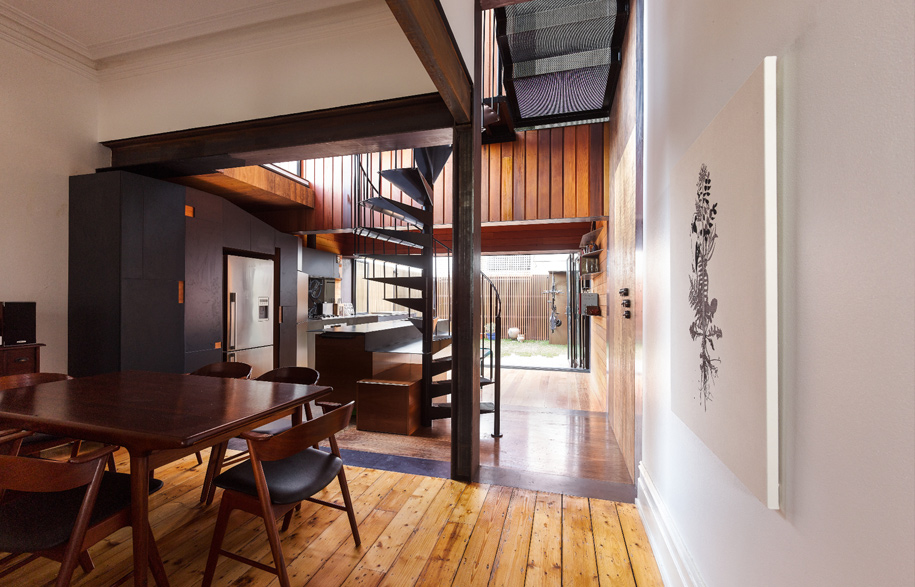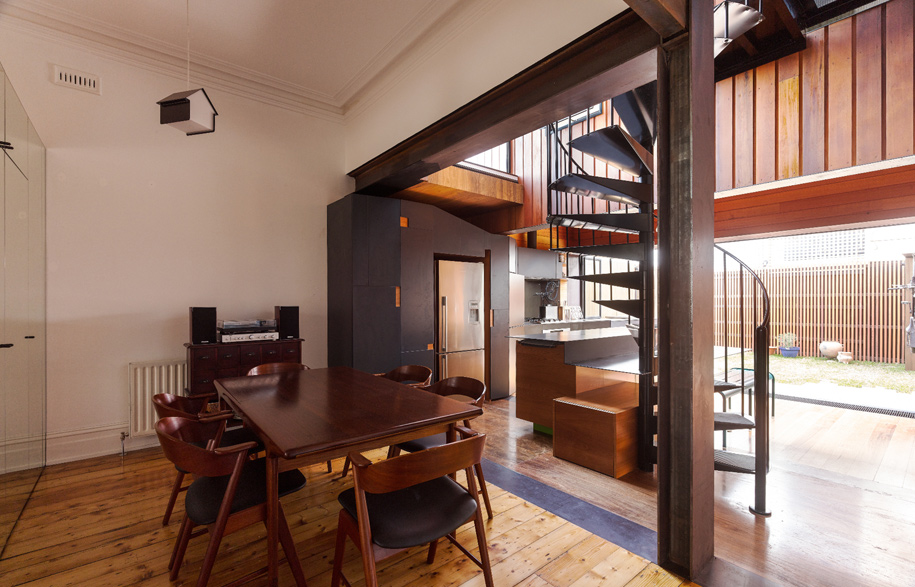 Here, the original front sitting room was kept and the living spaces open from the dining room all the way to the rear fence so as to create an enlarged sense of space. With the mix of original and new design, the spaces are "different in personality and function" so as to "adapt to the various complex moods of its occupants." And, within the one space there's also a sense of privacy.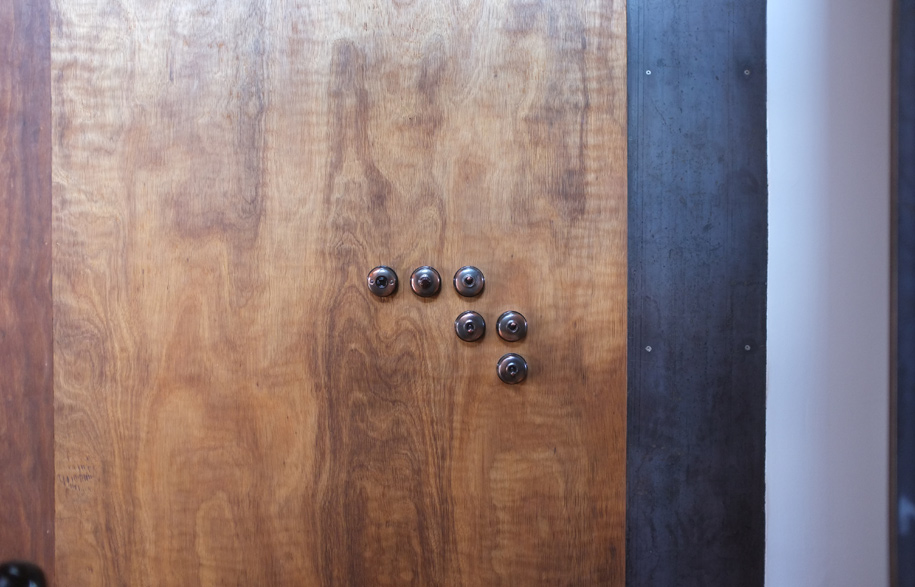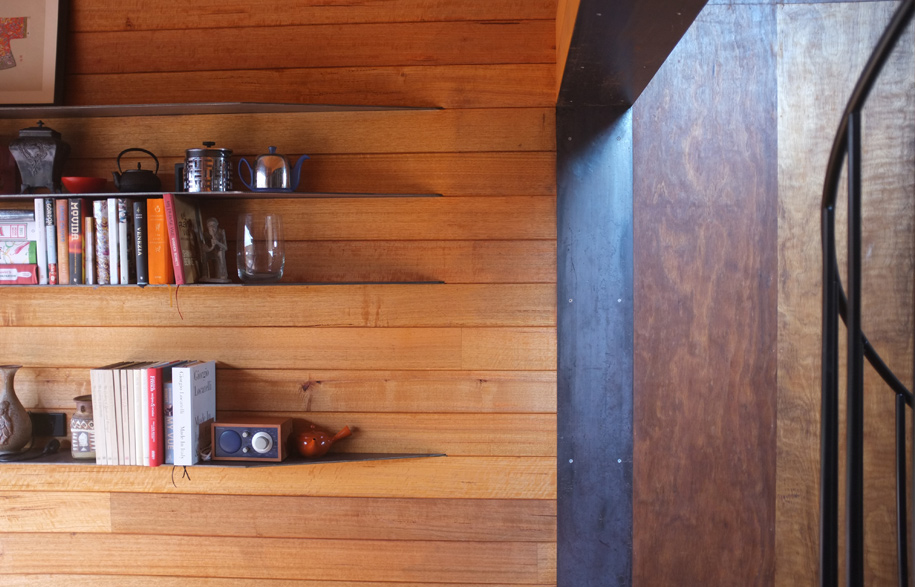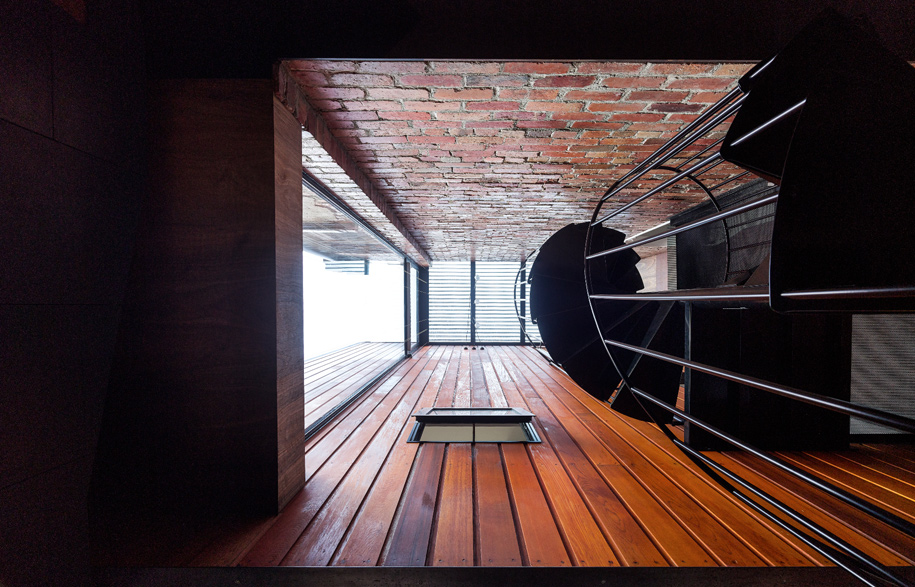 Like many of Maynard's projects, HOUSE House uses natural, sustainable materials and embraces what already exists. The new form is clad entirely in cedar, dark plywood panelling is used through the light-filled void between the structures and aged brick of the original terrace remains within the stairwell. Details like copper light switches and mirrored cabinetry make HOUSE House especially inviting, Melding old and new, and paying attention to each finish and space, makes HOUSE House feel truly homely and full of personality.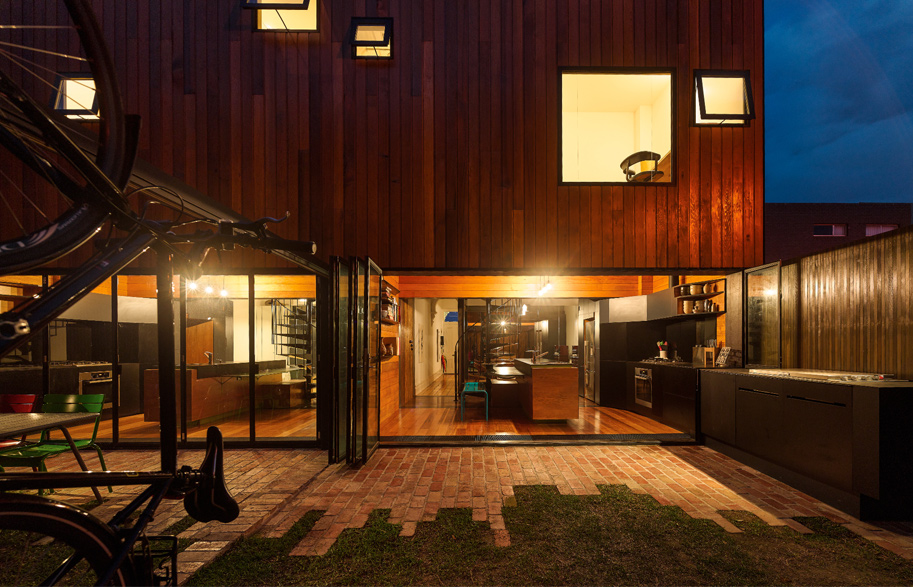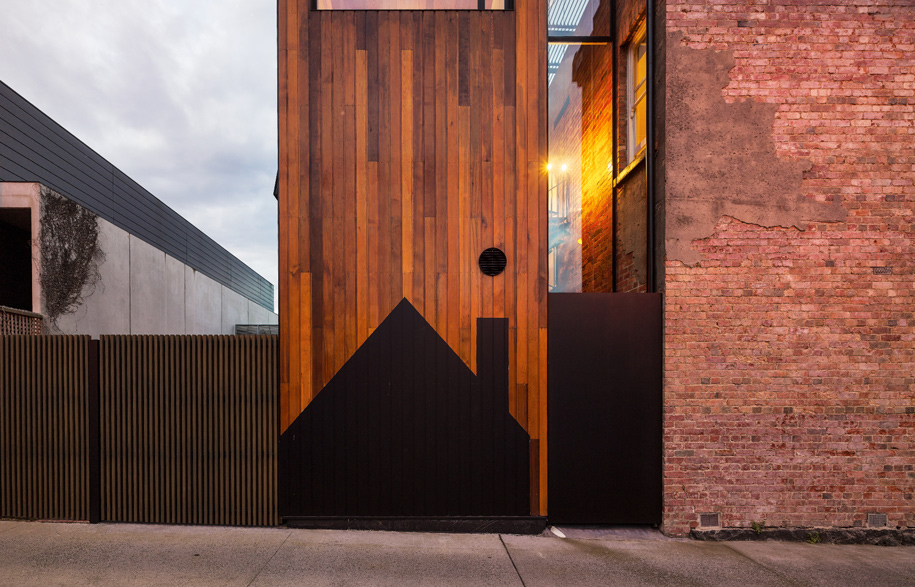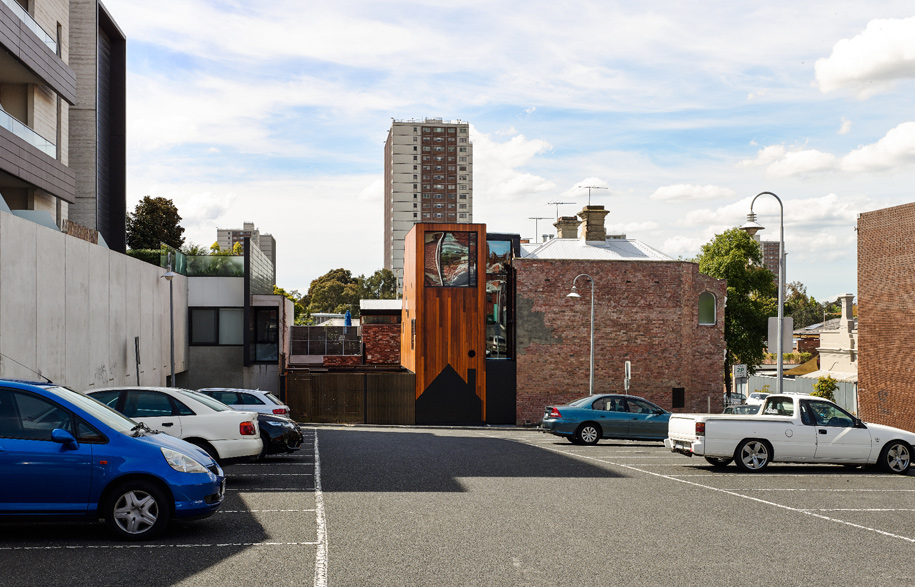 Project location: Richmond, VIC, Australia
Andrew Maynard Architects
maynardarchitects.com
All photography by Peter Bennetts unless otherwise mentioned.
---