Internationally acclaimed design and production studio antoniolupi has unveiled a furniture collection which is redefining the scope of luxury design. This is the home according to antoniolupi.
Atelier makes a significant departure from antoniolupi's traditional luxury bathroom designs, embodying a more holistic approach to the home for antoniolupi as they venture into the broader landscape of interior design for the living room, bedroom and more.
Embracing every room in the home with antoniolupi's signature attention to quality and spatial ingenuity, Atelier articulates a thoughtful balance between harmony and elegance shaped by the careful hands of renowned designers Carlo Colombo and Gumdesign.
Carlo Colombo shares a profound connection and history with antoniolupi. His contributions to the Atelier collection include a number of standout pieces such as the Sofi and Ginevra beds, as well as the enchanting Oliver and Neverland sofas – two of the three carefully curated sofas within the collection. "The result is a family of products," says Colombo, "a dozen in all, consistent with the company's philosophy."
"The fil rouge that distinguishes them all is colour – which has always been a key protagonist for antoniolupi. These products have the ability to become almost hybrid objects that adapt to different spaces in the home."
Gumdesign offers a unique perspective on this idea of adaptability, focusing on concepts of modularity and flexibility to allow the essence of antoniolupi's classic designs to transcend the boundaries of the bathroom and create something entirely new. Gumdesign's contributions to the Atelier collection include the TLR bed and the final sofa of the series, Teorema.
Design highlight: Neverland, Oliver & Teorema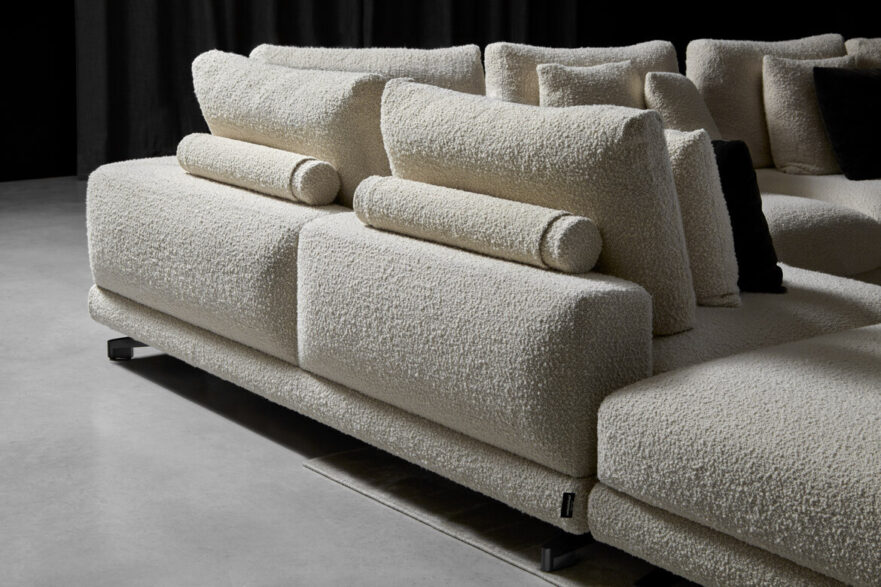 Colombo's Neverland sofa serves elegance layered in fine materials and sequential, squared volumes. Angular design and subtle hems give the sofa a light, ethereal feel which can be customised in various materials, sizes and fabrics.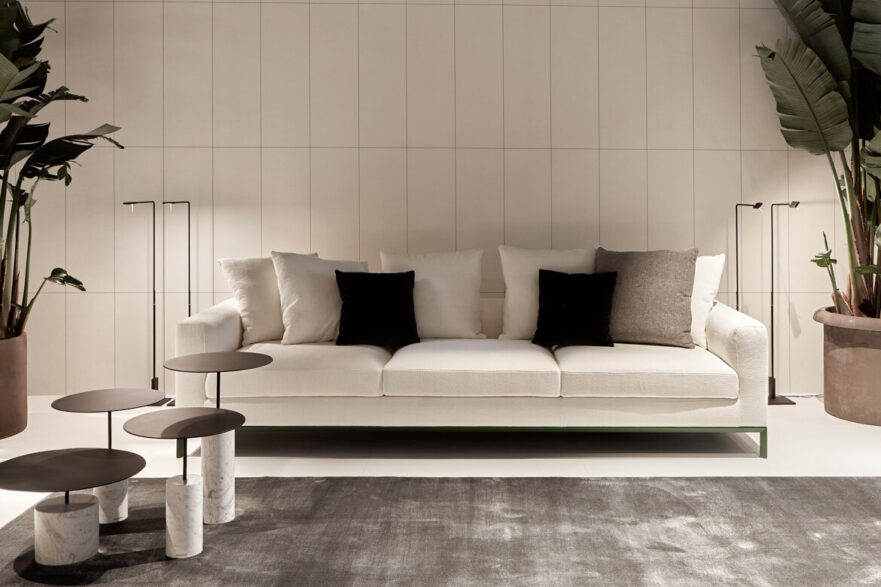 The Oliver sofa extends the possibilities of customisation, utilising compact forms and balanced proportions which can be painted in the entire antoniolupi colour range – as well as the wide selection of fabrics and leathers. Effortless and deeply personal, Oliver has an essential confidence which is impossible to define.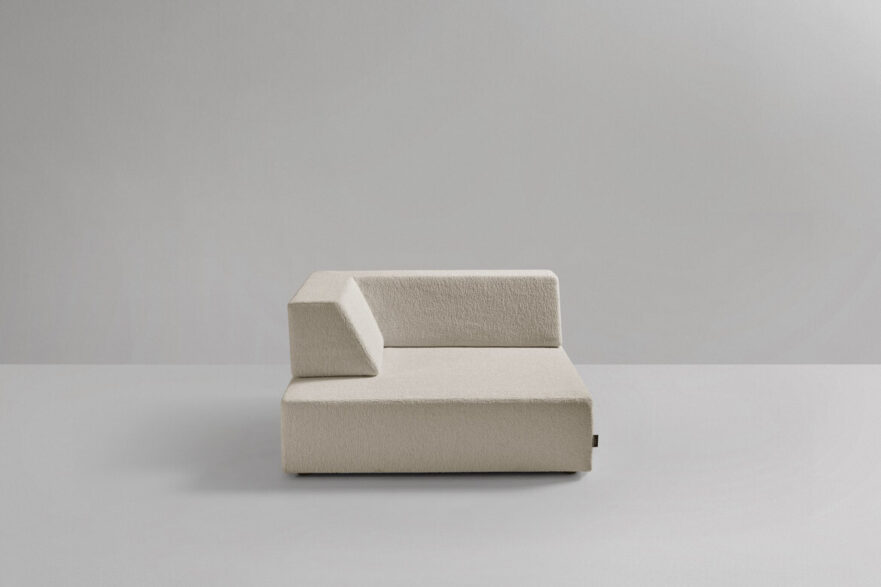 Modularity is everything when it comes to Teorema. Two geometric figures form the upholstered system which can be composed and recomposed at will. The lack of hinges and fastening systems deliver the power of unlimited change to your fingertips. Fixed elements are a thing of the past with Teorema, with multiple size options for ottomans, seat heights and upholstery choices available to ensure the maximum flexibility.
Learn more about the home according to antoniolupi here.
antoniolupi
---