Space can be found in even the tiniest of townhouses, if only one makes use of built in joinery – Cantilever Interiors' renovation of this Little Gold Street warehouse conversion is a case in point.
Once upon a time, this house on Little Gold Street in the funky Melbourne suburb of Brunswick, was a brick factory. In 2004, the warehouse underwent a conversion at the hands of McCorkell Design, turning the once vast, singular space into four residences ideal for small(ish) footprint, inner-city dwelling.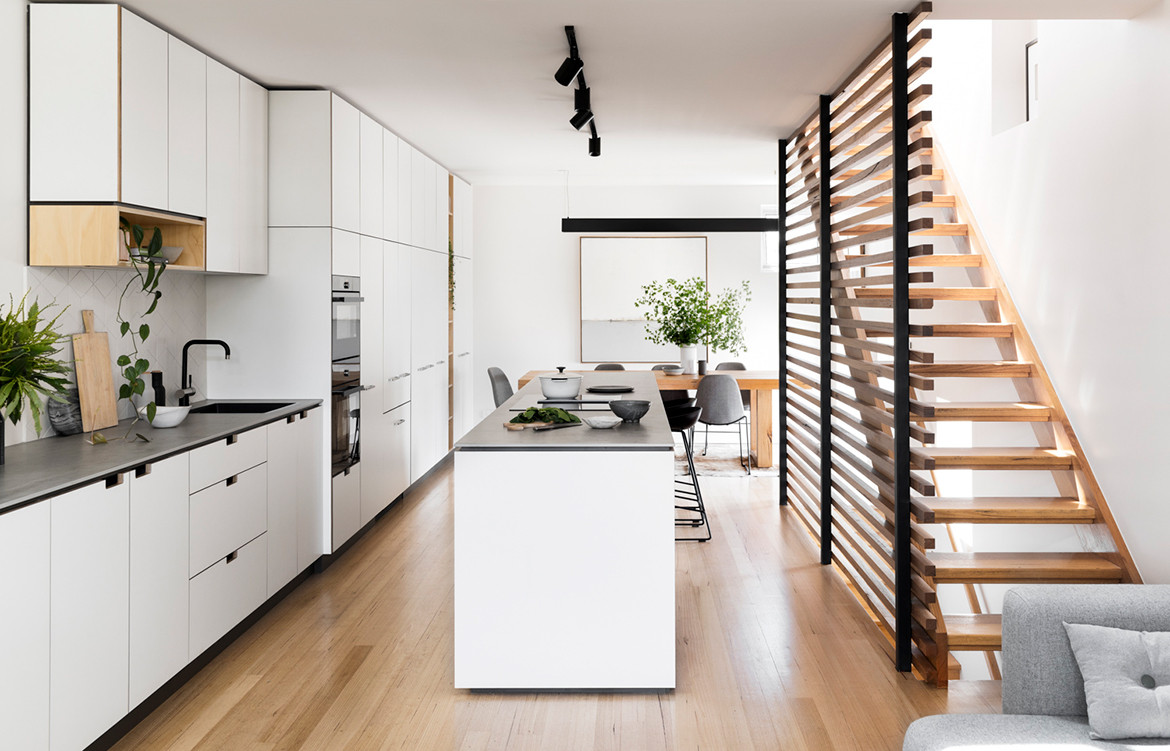 Typical of the townhouse typology, the residences that became of the brick factory were long and narrow. One of the houses, home to a creative couple, has windows only on the street-facing elevation and the side back corner of the building, limiting light access to the central hub of the abode. In 2017, the couple engaged Cantilever Interiors to remedy their light-restricted home.
Working within the existing footprint, Cantilever opted to install built in joinery solutions as a means of increasing natural light exposure, while increasing the storage and enhancing the function of Little Gold Street's living, dining, and kitchen spaces.
A white palette, with soft grey stone benchtops now bounces soft light through the space, elevating the ambience of the room. The contrast of the benchtops against the floorboards emphasises the simplicity of the design. Tasmanian Oak battens were introduced to repeat the detailing used on the stairwell, balancing the spatial aesthetic of the space.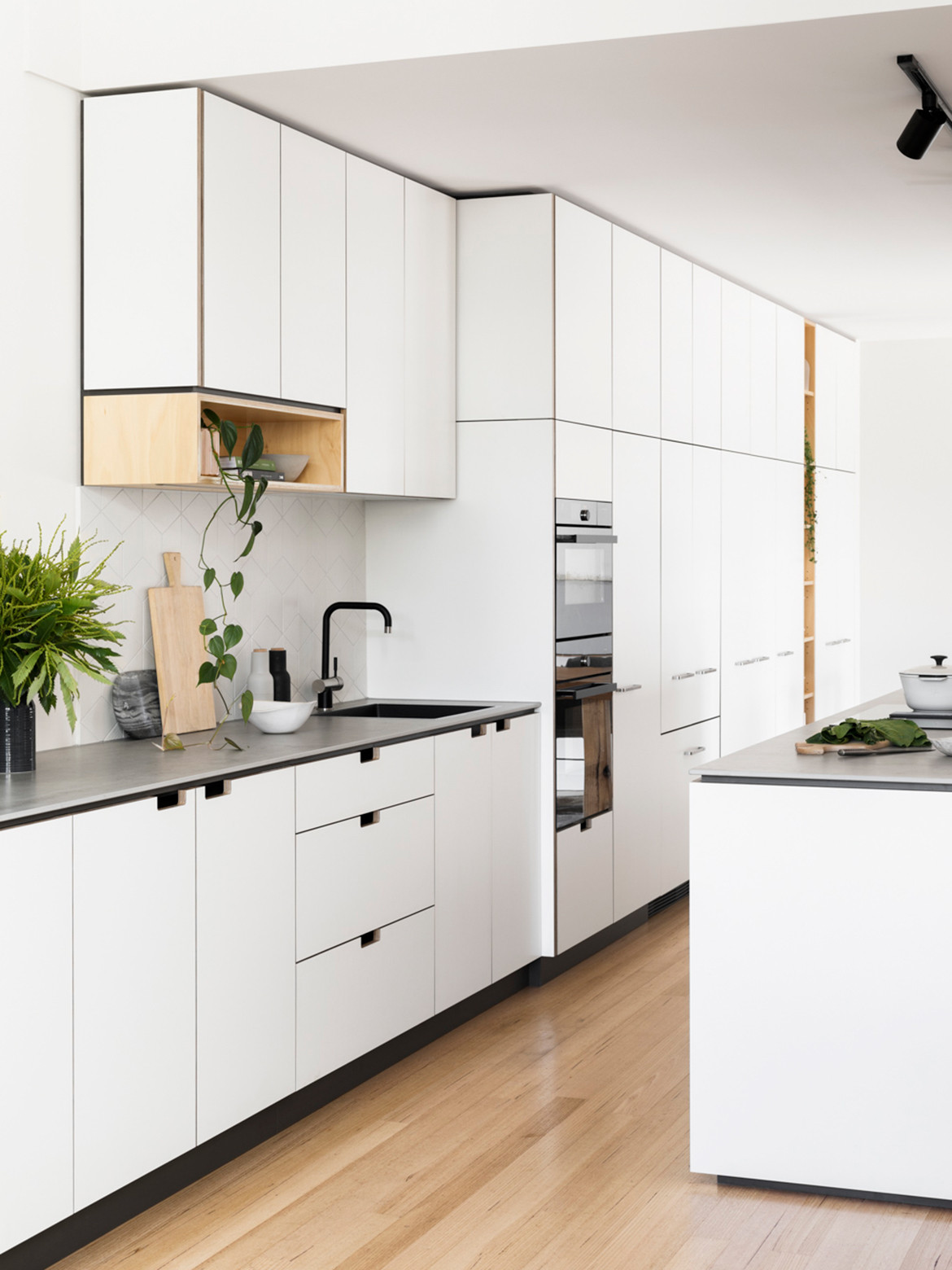 The simplicity of build works required to transform the home is also a benefit. Working 'within footprint' is a challenge that Cantilever enjoy, evidencing how quality of outcome can improve through a simplification of design response. Unnecessary build works increase cost, which typically impacts quality of outcome. And that's not to mention the unnecessary waste, consumption of materials, and neglect of the existing embodied energy.
Cantilever's reconfiguration of this space is at once simple, subtle, and sensitive – all the while efficient and effective.
Cantilever Interiors
cantileverinteriors.com
Styling by Ruth Welsby, photography by Martina Gemmola
Dissection Information
Tex tiles by Mutina from Urban Edge Ceramics for splashback
Built in joinery by Cantilever Interiors
K3 Kitchen System in white by Cantilever Interiors
Cooktop from Miele
Integrated refrigerator from Fisher & Paykel
Oven and dishwasher from V-Zug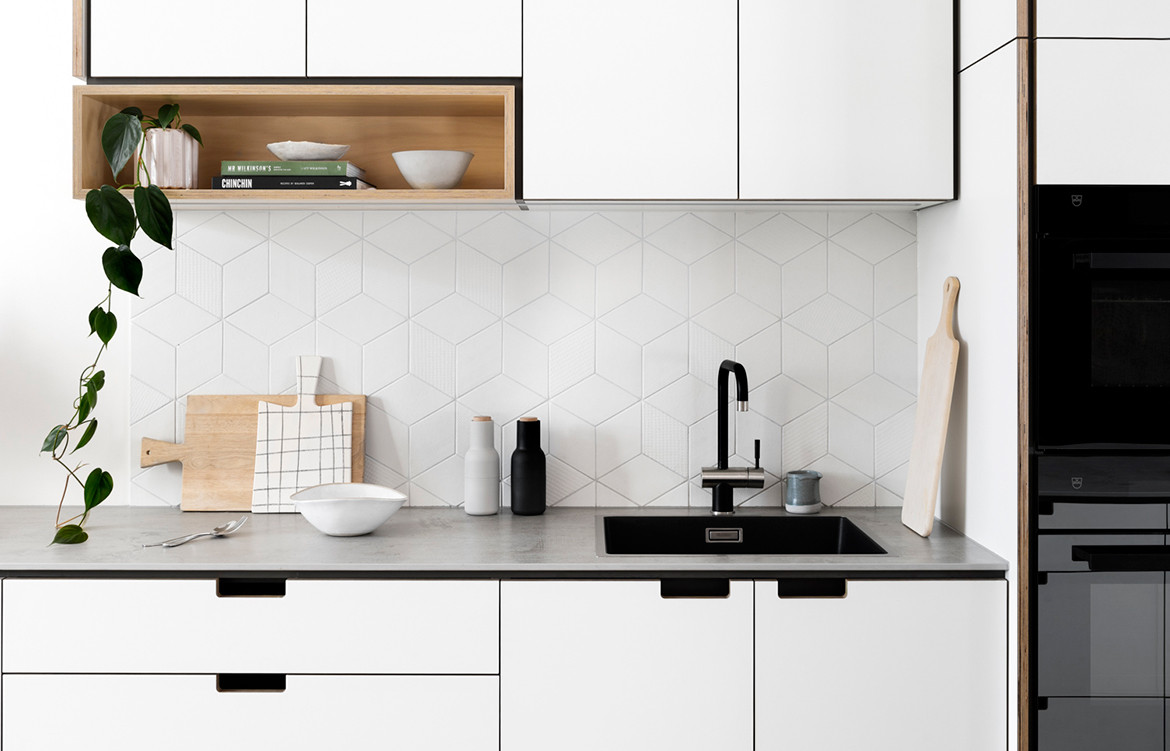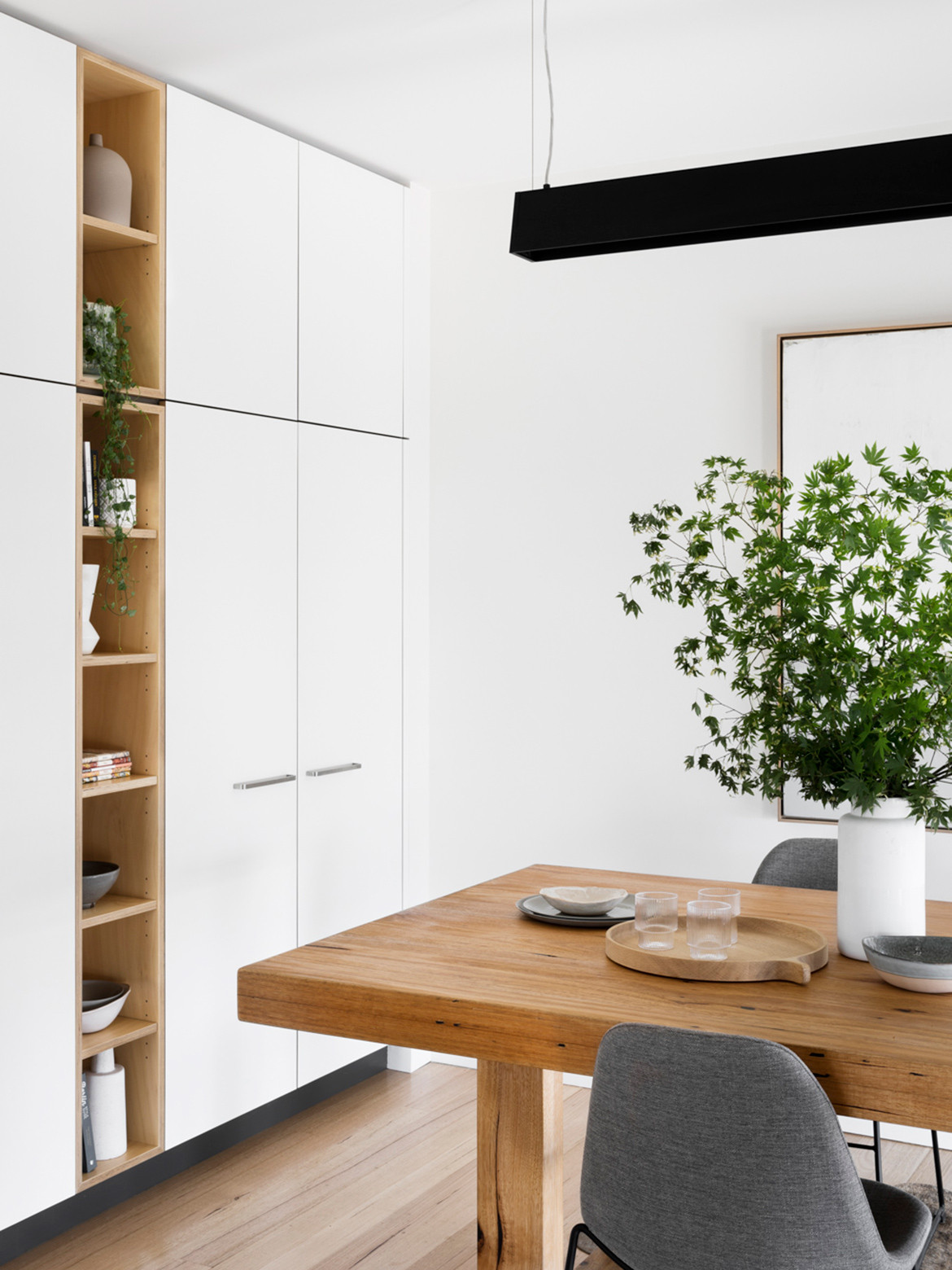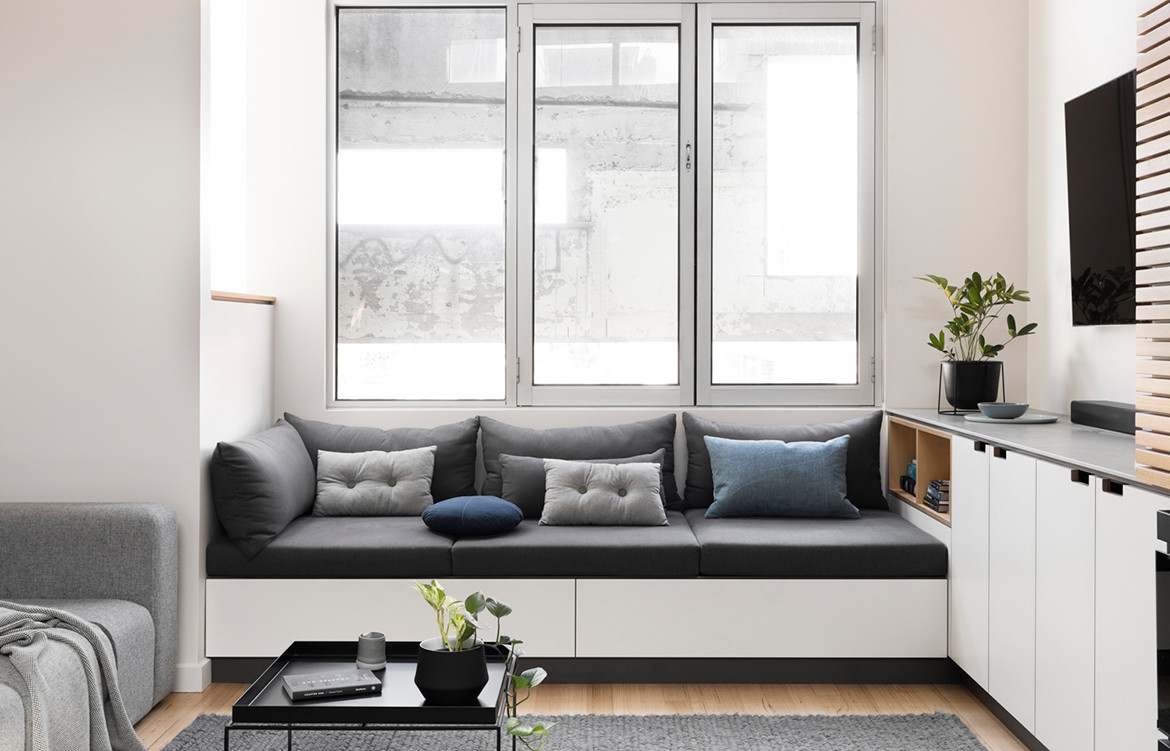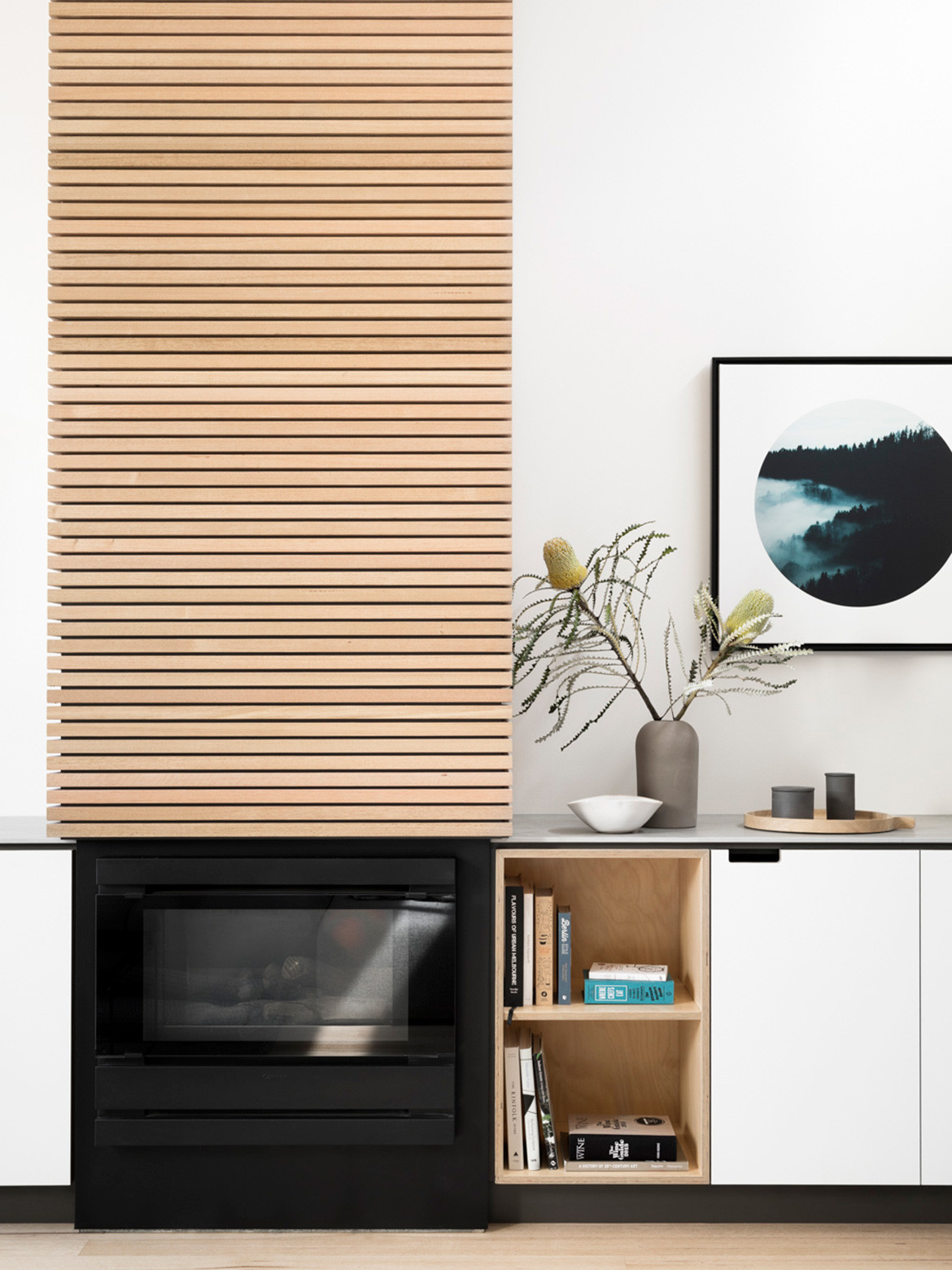 Tags: built-in joinery, cantilever, Cantilever Interiors, Fisher & Paykel, kitchen design, Miele, Mutina, Urban Edge Ceramics, V-ZUG
---