Seeking to reduce the clutter of cords and screens that dominate our everyday lives, Justin Hutchinson created the Frame collection for Kett. First released in 2019, the collection began with Frame Living, which provided a seamless, personalised solution to wall-mounted furniture by offering a wide range of functions and finishes to complement each living space. Today, the collection now includes the Frame Bedroom and Frame Office, available exclusively at Cosh Living.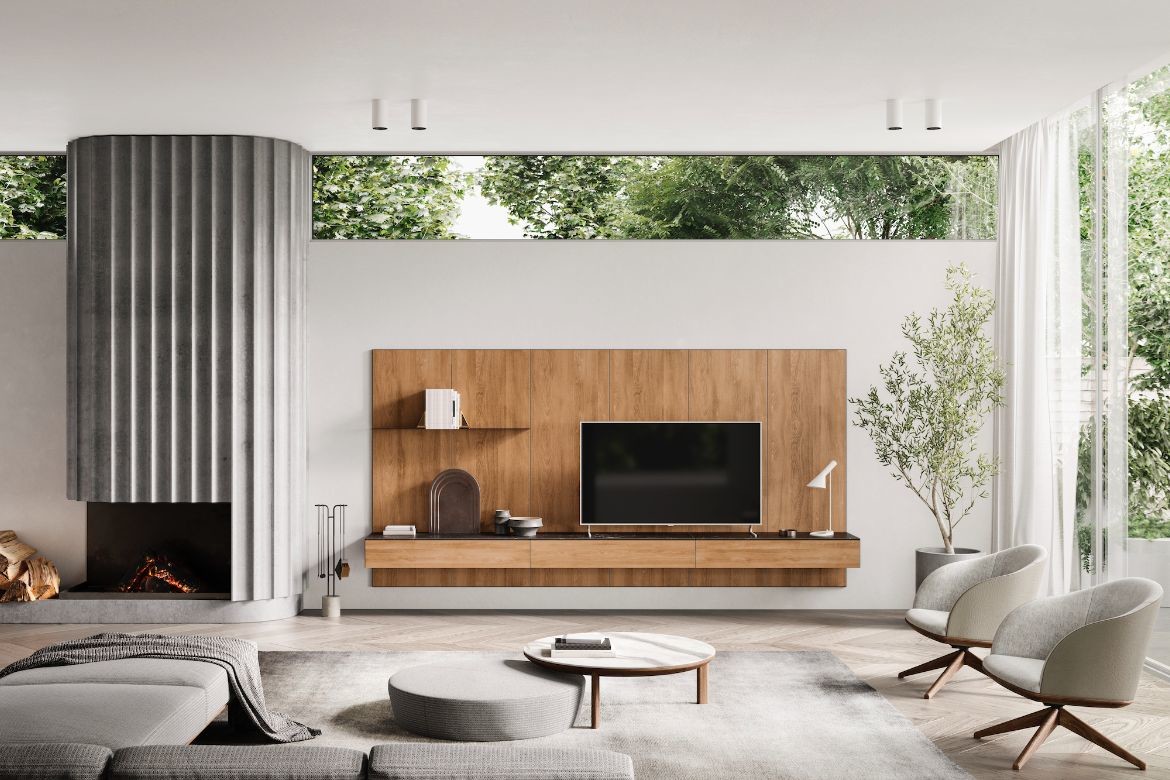 Designed and made in Australia, Frame is a joinery system unlike any other. Each system is designed to eliminate the visual chaos that modern technology creates within our home environments. At the same time, it elegantly combines form and function into a customised storage solution that can evolve alongside your home, family and lifestyle. "As a painting arrests a landscape so too Frame captures the room by enhancing its aesthetics and function," Hutchison explains. "An otherwise blank wall becomes a functional work of art that is constantly changing via our daily interactions. Technology disappears and the room becomes a stage."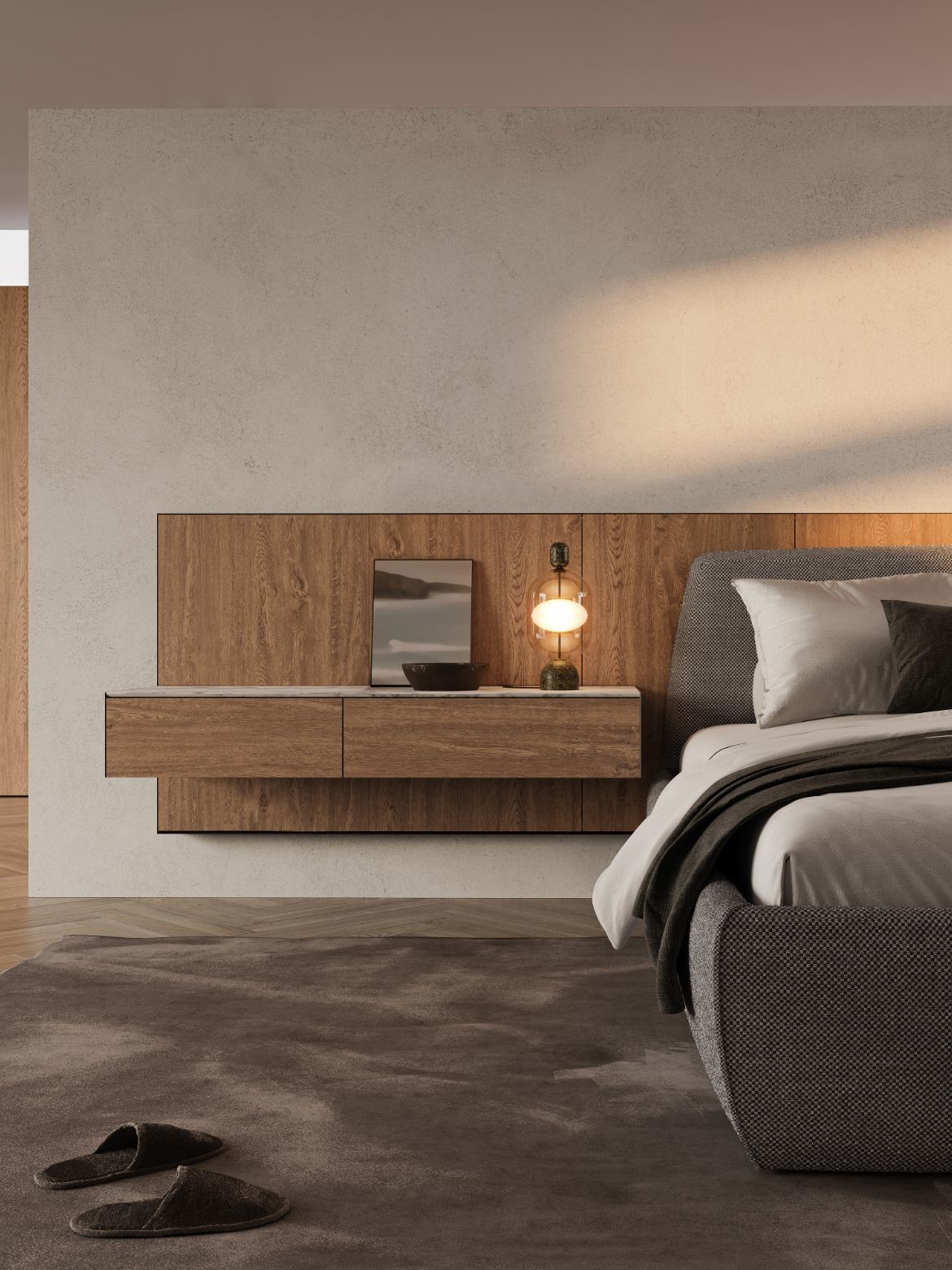 The Frame Bedroom continues this theme, displaying in a low-profile linear system for the bedroom that provides plentiful storage and a unified architectural solution for all your lighting, charging and power requirements. It is complemented by Kett's brand-new Erskine bed, which enhances the bedroom with its soft, curvilinear form, French seam detailing and low-profile, padded headboard that comes in a variety of leather or fabric options.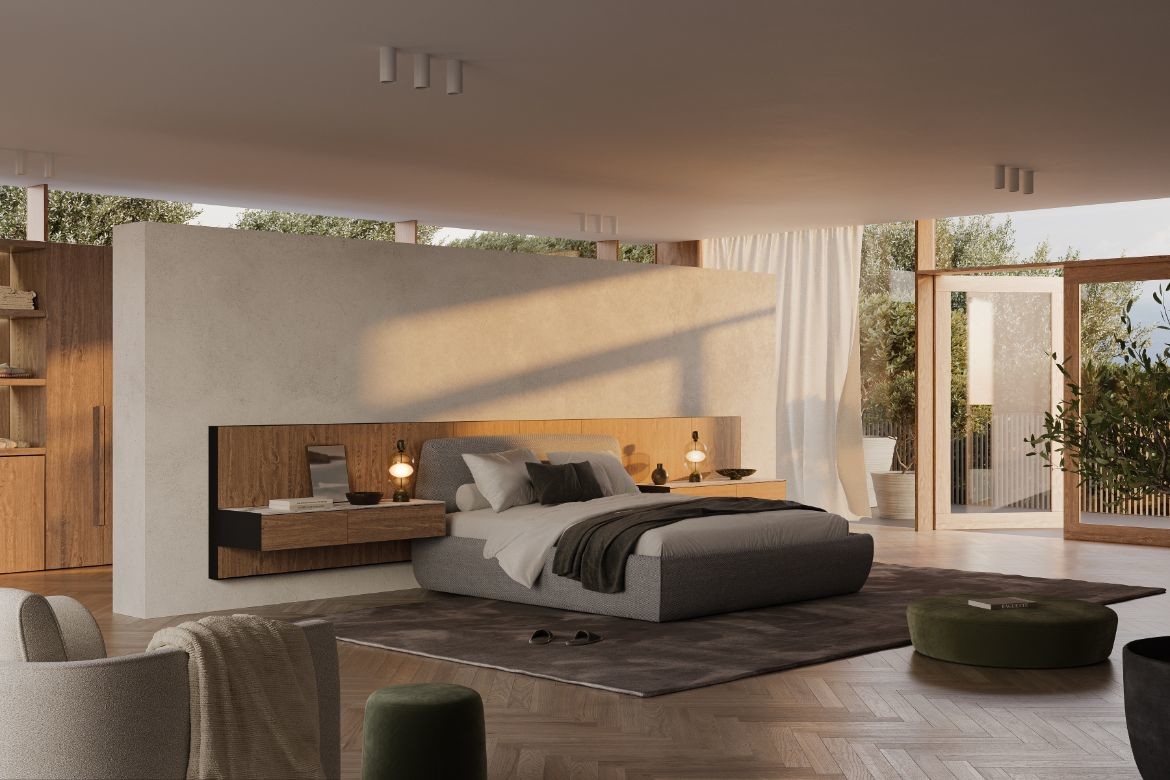 Extending the functionality of storage to the home office, the Frame Office includes built-in pin boards, slimline powder-coated metal shelving and exceptional power and cable management throughout. Below the desk, there is space for the home printer, paperwork, and stationery. An optional solid oak Aire desk with contrasting hydro-formed leather inlay is available. "The expansion into new rooms is a natural extension of the versatility of the system. Technology follows us from one room to the next, especially in the home office where numerous electronic devices require cabling and power," Hutchison continues. "Frame addresses all these whilst providing refined furniture elements such as the built-in Aire desk and Erskine bed."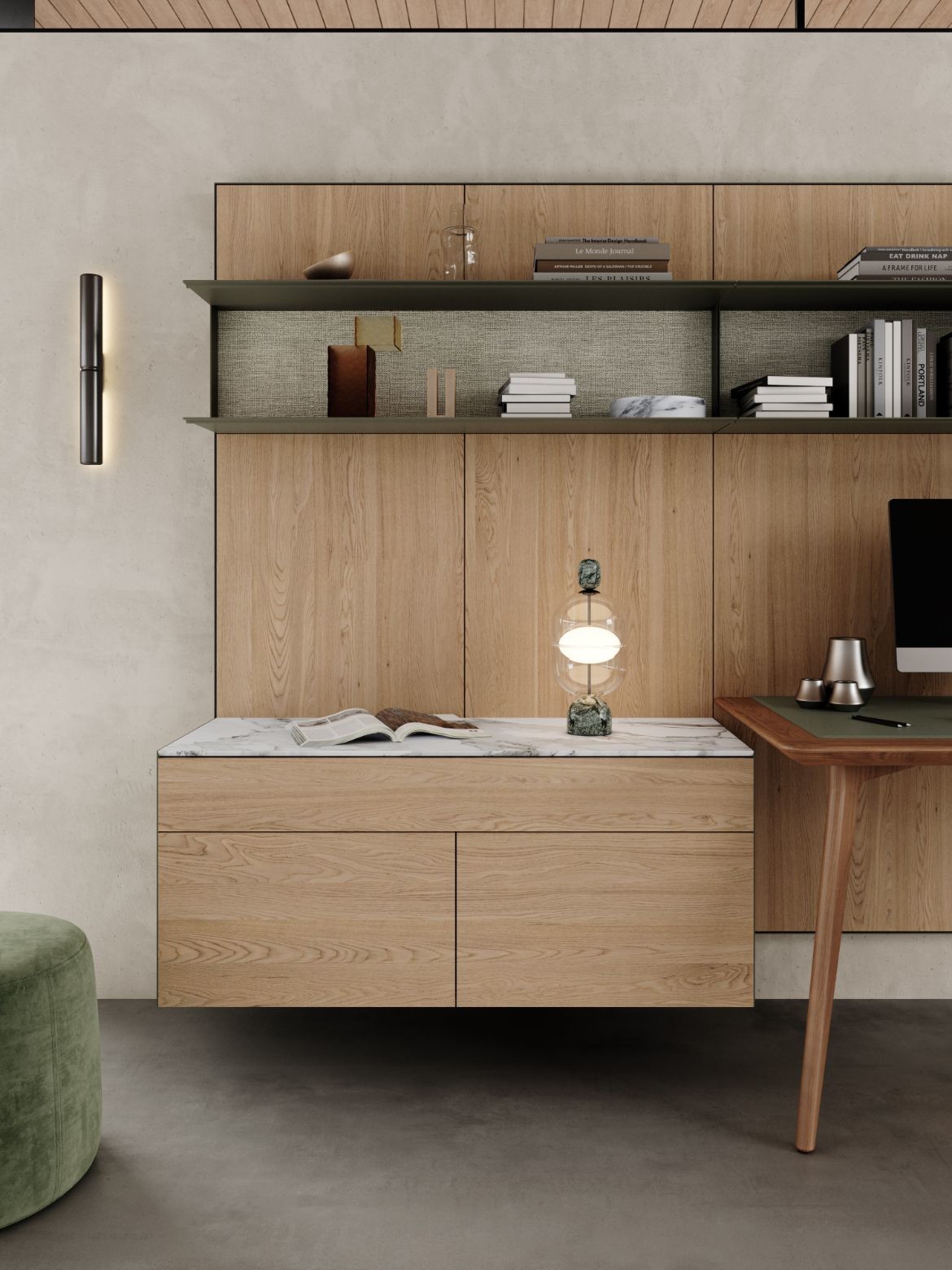 A well-designed object is invisible, and the Frame range exemplifies this ethos. The aluminium substructure allows Frame to connect onto any wall substrate without the need for additional structural supports. Much lighter than traditional wall-to-wall joinery, Frame consists of a diverse collection of options that allow you to create furniture for walls, and it can be disassembled and reinstalled many times over so you can take it with you when you move.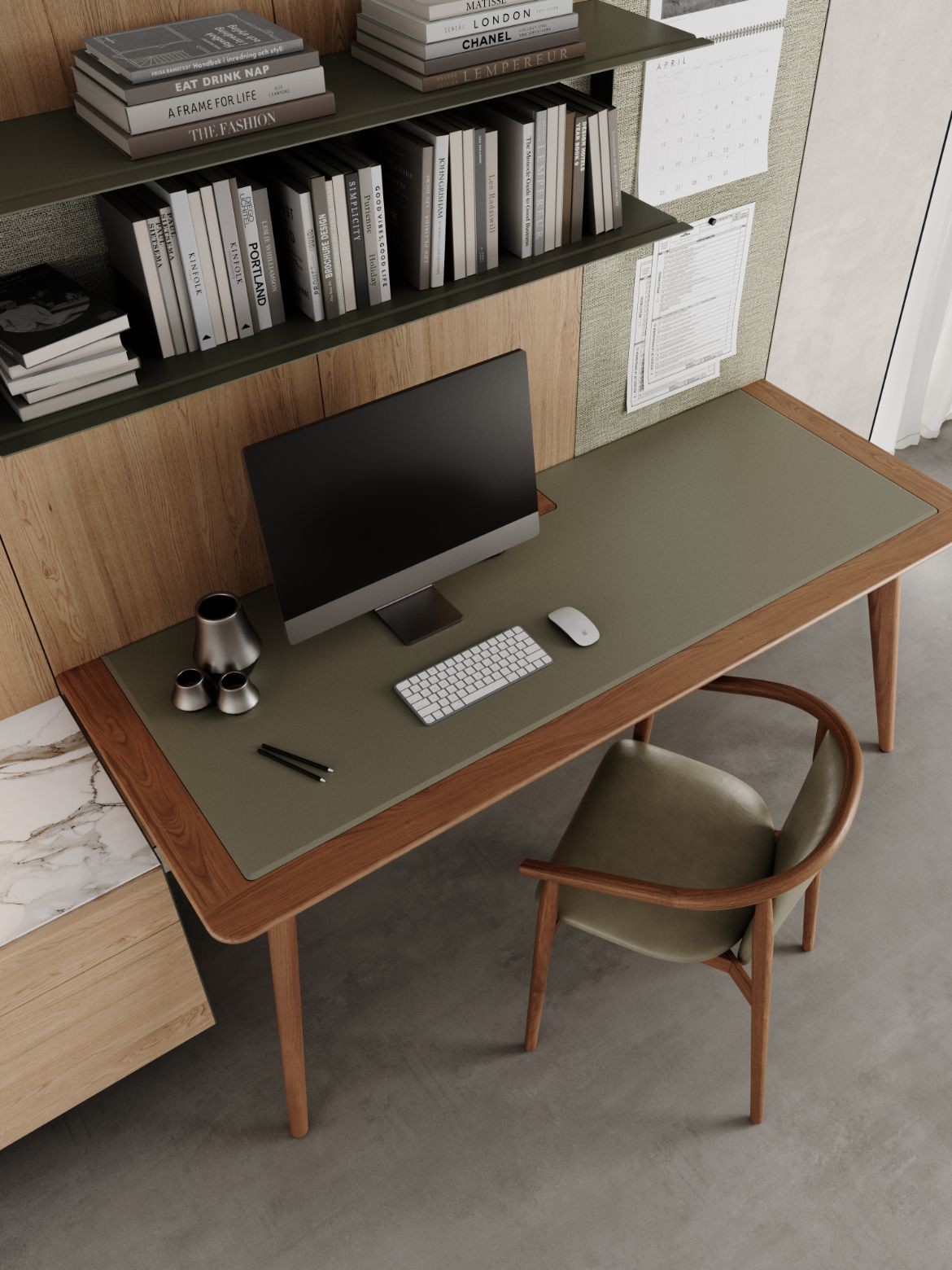 The Frame Living System was shortlisted for a 2020 IDEA Award in the Professional Objects, Furniture and Lighting Category due to its inventive and flexible storage design. In addition, Kett Furniture worked with some of the best local manufacturers to guarantee the highest level of quality for the Frame series. This approach supports local skills and businesses, while also enabling better customer service.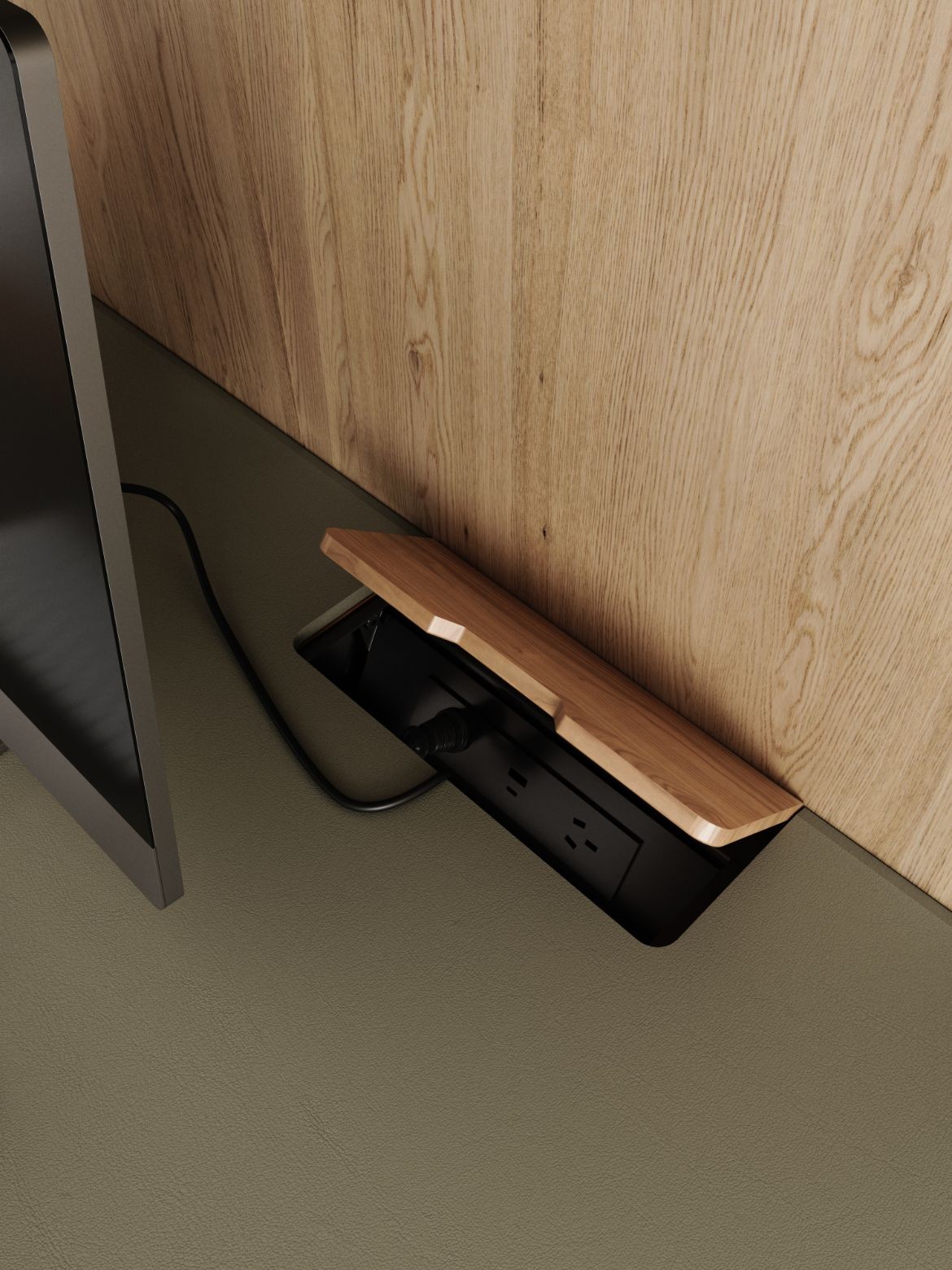 Above: Say goodbye to visual clutter with Frame Office's power and cable management
The Frame can be personalised to suit individual tastes and styles. The Frame paneling is offered in four luxurious tones – Natural Oak, Light Walnut, Charcoal Oak, and Exhibition. The wood-fibre panelling, which is derived from FSC-certified forestry timber, has a veneer-like finish that is near impossible to tell from solid timber. This durable material is made without the addition of formaldehyde, PVC, phenols, or melamine. Additionally, there are three soft-touch porcelains with a marble-like appearance that are non-porous and easy to clean. Silky powder coats in subdued, contemporary colours are used to finish the system.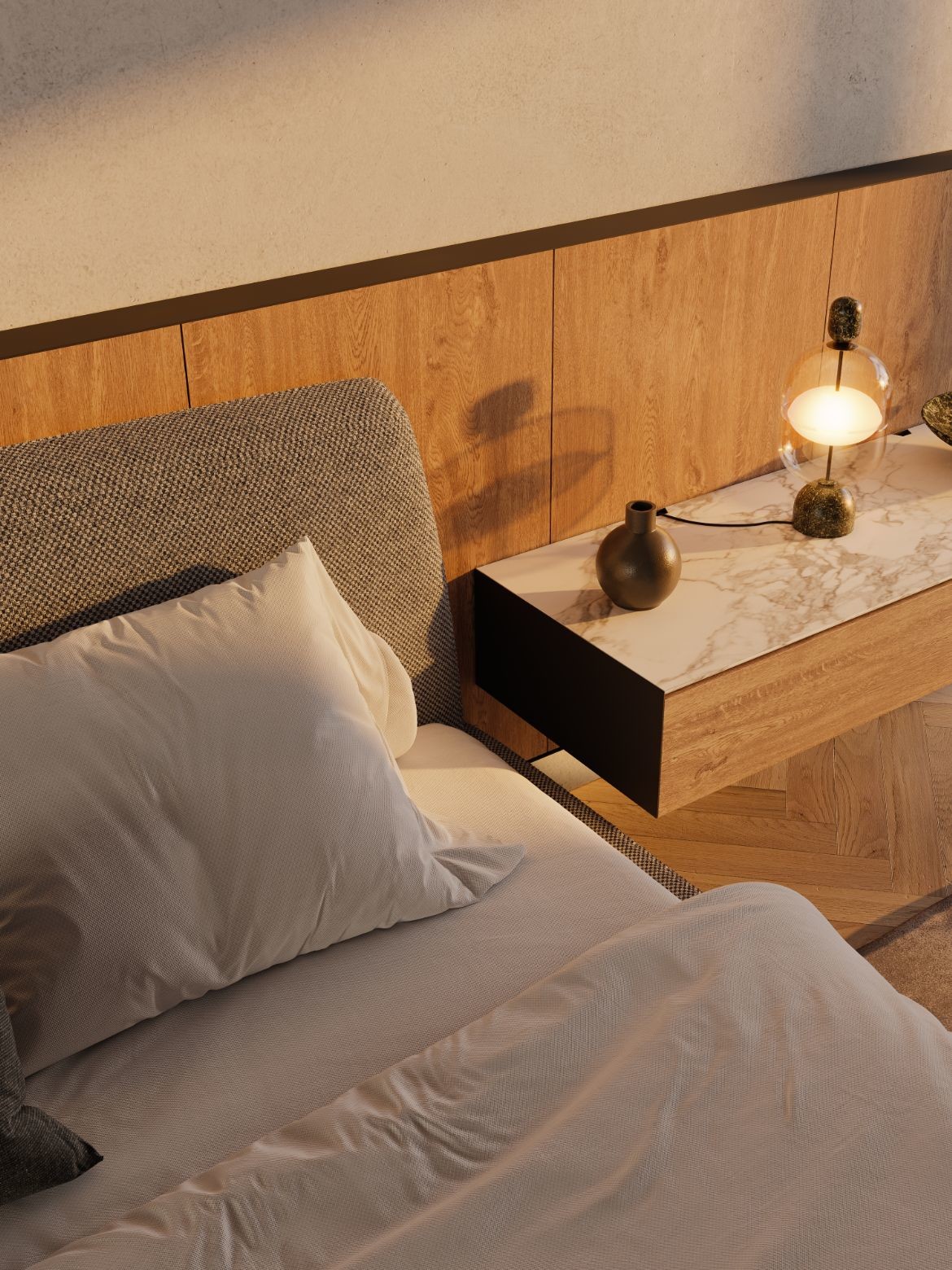 We think you may also like The Erskine Sofa and the art of placemaking
---