This second series of the Gaggenau Kitchen of the Year Design Contest drew entries from Australia's leading architects and interior designers across two key categories – Luxury Home and Multi-Residential.
The stunning field of submissions was judged by Sue Carr, founder of Carr; Hendrik Müller, founder and principal of 1zu33 Architectural Brand Identity (and also the architectural firm appointed to design the Gaggenau showroom Sydney); Rob Mills, founder of Rob Mills Architects; Raj Nandan, founder and chairman of Indesign Media Asia Pacific; Edwina Withers, director of Boffi Studio Australia; and Adelene Teh, co-founder and executive director of Beulah International.
"The judges were looking for kitchens that balanced form and function, authenticity and originality of design, aesthetics and practicality, materiality and magnificence – all qualities that mirror the fusion of craftsmanship and performance excellence Gaggenau appliances are renowned for," said Olya Yemchenko, senior brand and communications manager, Gaggenau.
A noteworthy creative theme across the winners and runner-ups for both categories was the embrace of natural light and airflow as a tangible element of kitchen design. One can immediately imagine the breezes that waft throughout, encouraging family and guests to gather in convivial anticipation.
Uncluttered, generous preparation areas are enhanced through a tactile and emotive use of timbers and stone, while the thoughtful incorporation of appliances within cabinetry adds a sleek and restrained clarity of purpose.
Best of the Best
Winner – Fisherman's House by Studio Prineas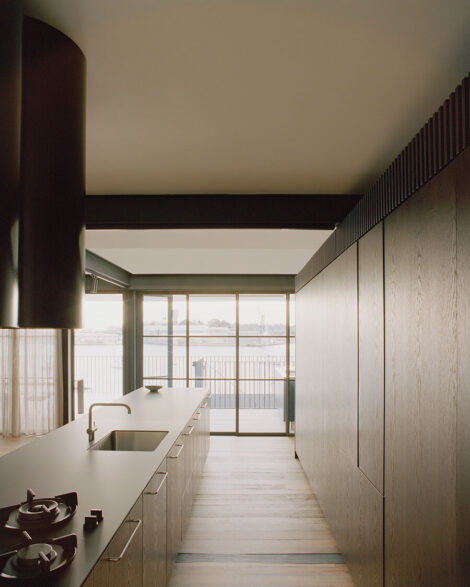 In this meticulous rejuvenation of a weatherboard cottage by the harbourside, Eva-Marie Prineas, principal of Studio Prineas, has seamlessly interwoven features of the existing structure and impeccable flourishes of contemporary trends.
"Our clients wanted a kitchen that would form the heart of their home from both an aesthetic and practical standpoint," Prineas says. "The generous island bench runs almost the full length of the cottage allowing space for the family to gather, and to prepare meals."
The smoked oak joinery wall forms a seamless backdrop and features pocket doors that when opened reveal an elegant working kitchen including a butler's kitchen niche lit by a restored original window.
Luxury Home Finalists
Winner – Fisherman's House by Studio Prineas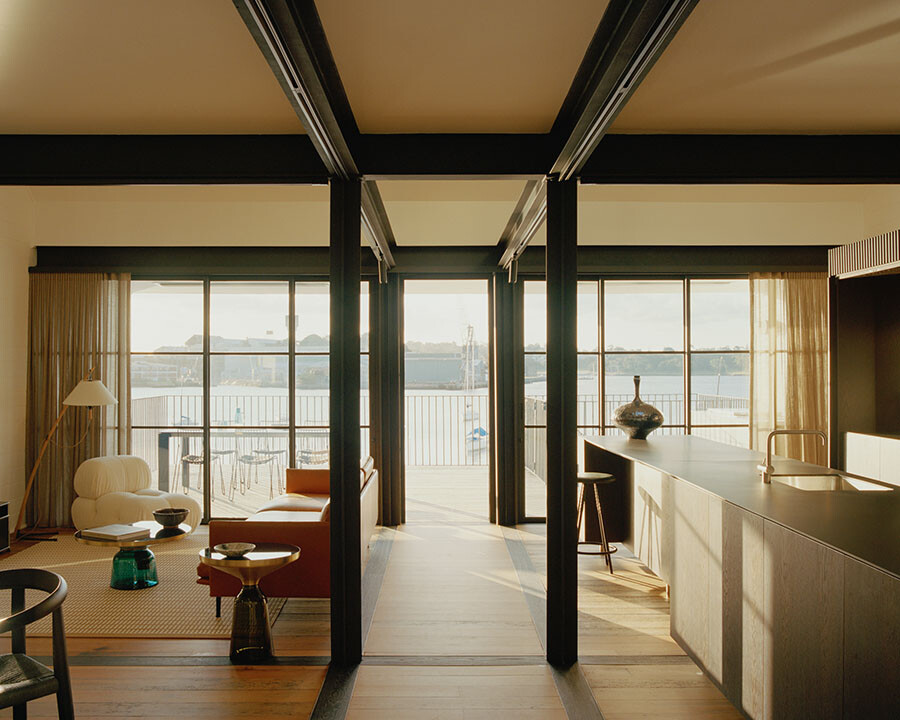 Runner-up – Casa Piva by B.E. Architecture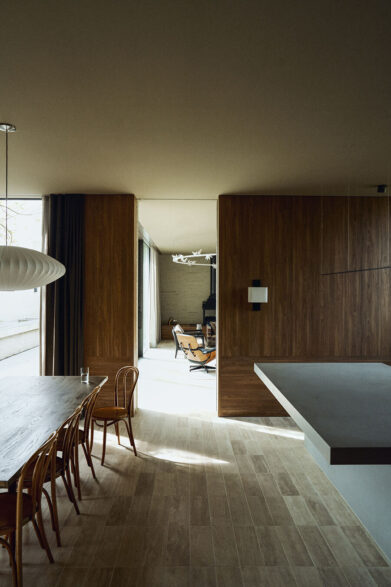 Designed by Director of B.E. Architecture, Andrew Piva, this interior celebrates the family's Italian heritage, with its emphasis on the social nature of space. Sophisticated in its planning, yet robust and warm in materiality, the combination of antique oak and masonry gives a sense of simplicity and intimacy.
The joy of gathering is central to both the choice of appliances and the relationship between food preparation areas, seating zones and the private courtyard seamlessly connected to the kitchen-dining area.
Multi-residential Finalists
Winner – Victoria & Burke by Carr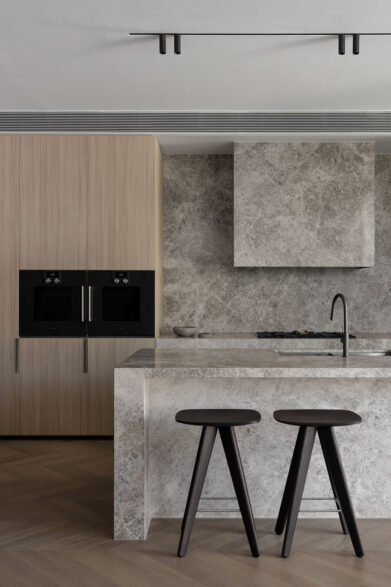 In creating Victoria & Burke, the architects sought to reframe the traditional family home within the lifestyle of a multi-residential envelope. This meant ensuring the kitchen, dining, living and outdoor areas enabled a seamless flow of experience and comfort for gatherings of family and friends. Natural materials including feature stone and timber finishes complement the extensive greenery and landscaped outlooks that can be glimpsed from every part of the seamlessly connected living space.
"The spacious kitchens were designed to offer residents a comfortable and elevated cooking experience for family life and entertaining – a daily function familiar to previous house owners," the designers said.
Runner-up – Provenance Camberwell by Elenberg Fraser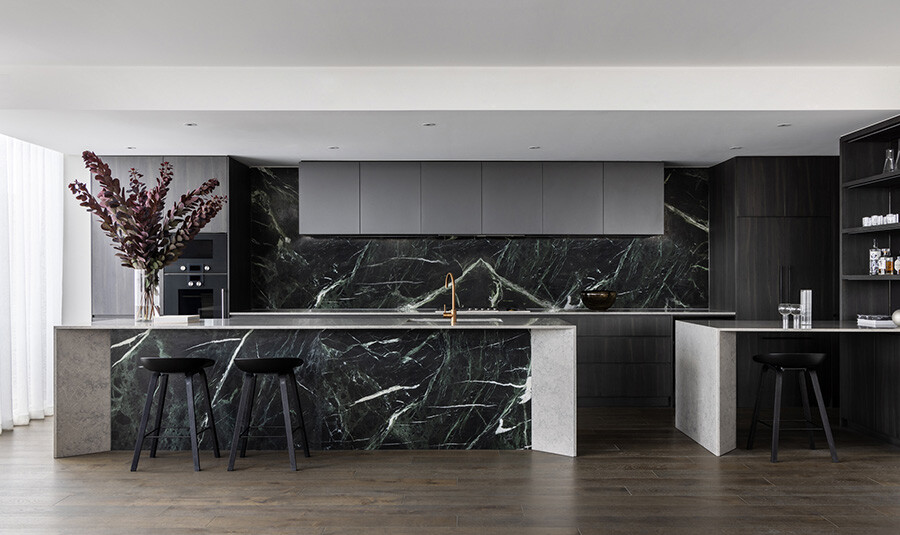 In emulating traditional house design within a multi-residential building, the kitchen domain is central to achieving the balance between luxury and the intimacy of private family life. At Provenance Camberwell, expansive kitchens featuring stone materiality and sleek lines exude spaciousness and invite creativity. An island bench and integrated bar create a direct connection to the main entertainment zones beyond.
Each of the homes shortlisted across both categories highlights how central the kitchen is within the home, and how through crafted materiality and quality appliances it can be a space of luxury that will endure.
Congratulations to the winners – Gaggenau Kitchen of the Year will return in 2024.
---