One moment in the ethereal reception of Il Bosco is enough to send anyone into a trance. In reality it may be the new Artedomus Brisbane showroom, but as long as you're there, that tropical haven is yours, and yours alone.
Designed by Artedomus creative director, Thomas Coward, and Hana Hakim, founder of The Stella Collective, Il Bosco is the epitome of 1980s Miami glamour meets contemporary antipodean aspirations.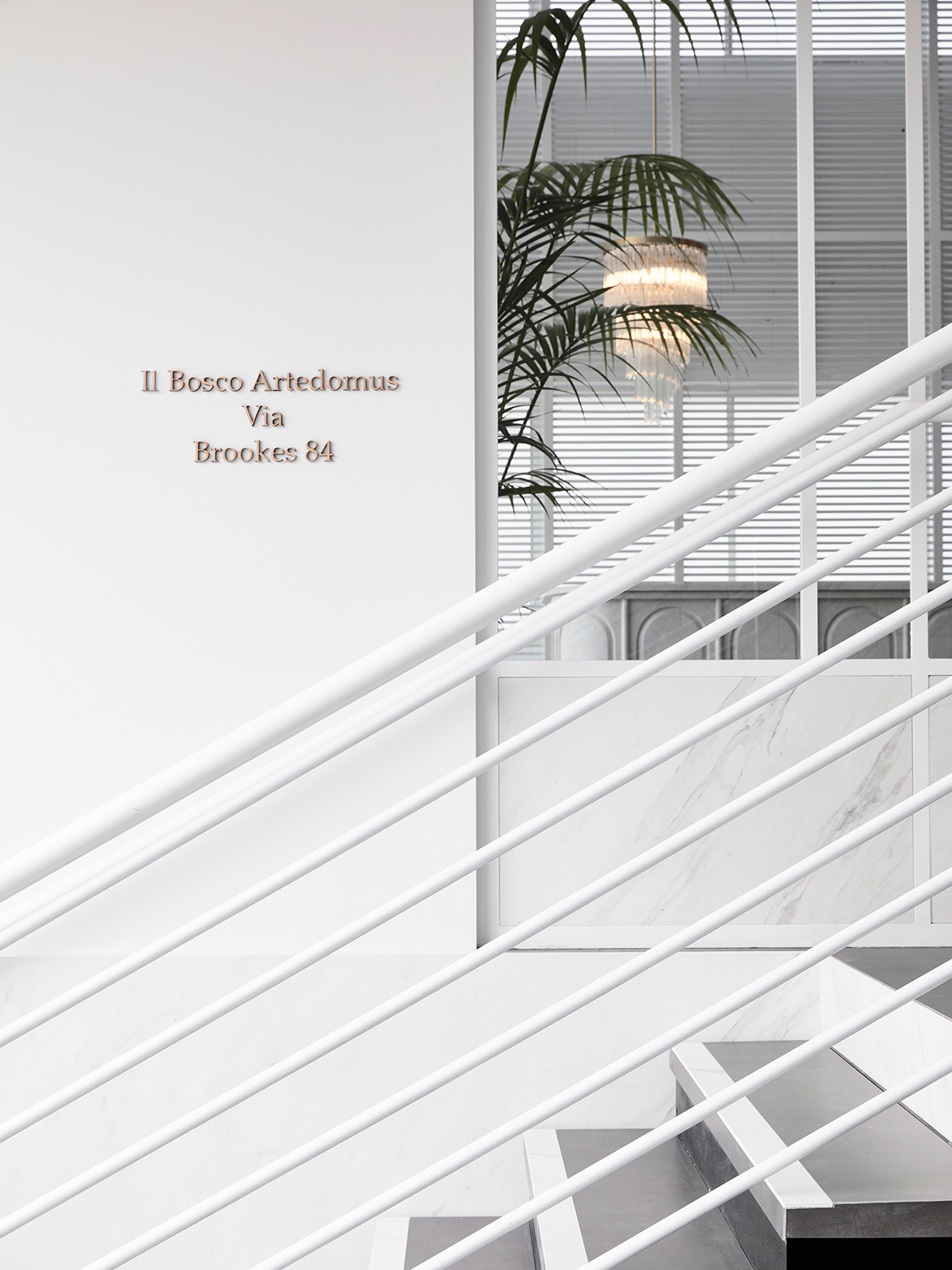 For a space spanning 300-square-meters in floor area and boasting 6-metre-high ceilings, decked out almost entirely in stone and ceramics, Thomas and Hana have achieved a captivating sense of intimacy.
On the journey from the garden courtyard through which one enters, into the dramatic reception, through the kitchen, dining, living, and bathroom spaces of Il Bosco, and on to the selection library, one is able to fully experience the awe-inspiring beauty of Artedomus' extensive collection of finishes, furniture, and products.
White screens define spaces throughout the showroom, while plantation shutters and ceiling fans evoke familiar scenes of Miami in its heyday. Curved catwalks, crystal chandeliers and marble-clad columns reference the iconic work of architects Morris Lapidus and Sir Terence Conran, and Artedomus materials are integrated throughout the displays in timeless, neutral colours and soft pink and deep desert hues.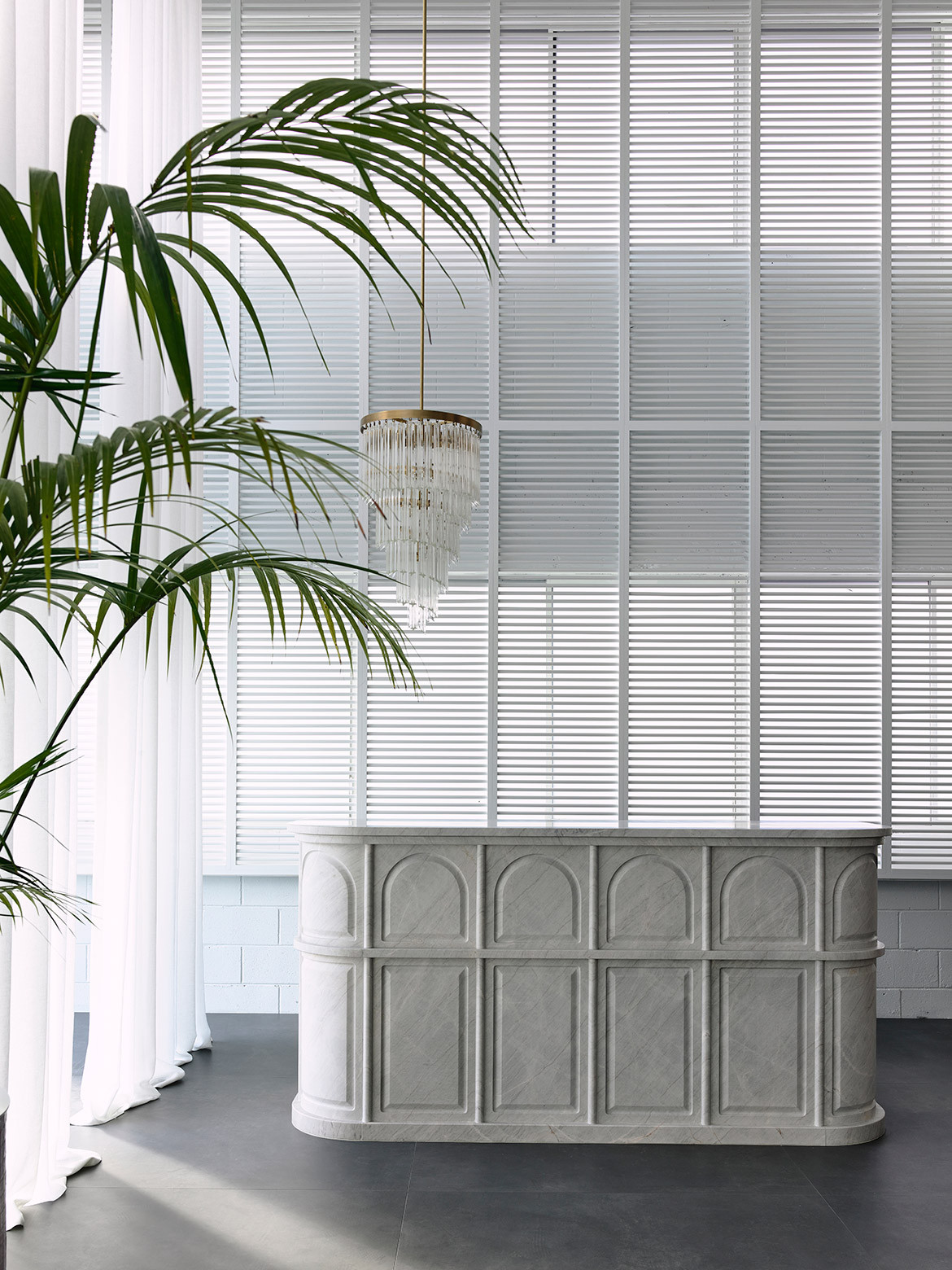 The products are presented in context, such as bathroom settings and living spaces. This includes Artedomus' New Volumes Collection 01 and Agape bathware, as well as custom-designed interchangeable screens and plinths that allow clients to experiment with stones and tiles. A hotel-bedroom-style lounge has beautiful Cotto Manetti terracotta flooring, along with stunning furniture from Cult.
The customer journey concludes in the selection library at the showroom. It accommodates Artedomus' extensive range of tiles, mosaics and architectural ceramics, and is a meeting place for designers and clients.
Since opening its doors in November 2019, the new Artedomus Brisbane showroom has been warmly received by the architecture and design community. "Customers are staying much longer and gaining a better understanding of the full range of Artedomus products," says Artedomus managing director, Phil Brenton, "their feedback has been incredible, and they are just as thrilled as we are."
Artedomus
artedomus.com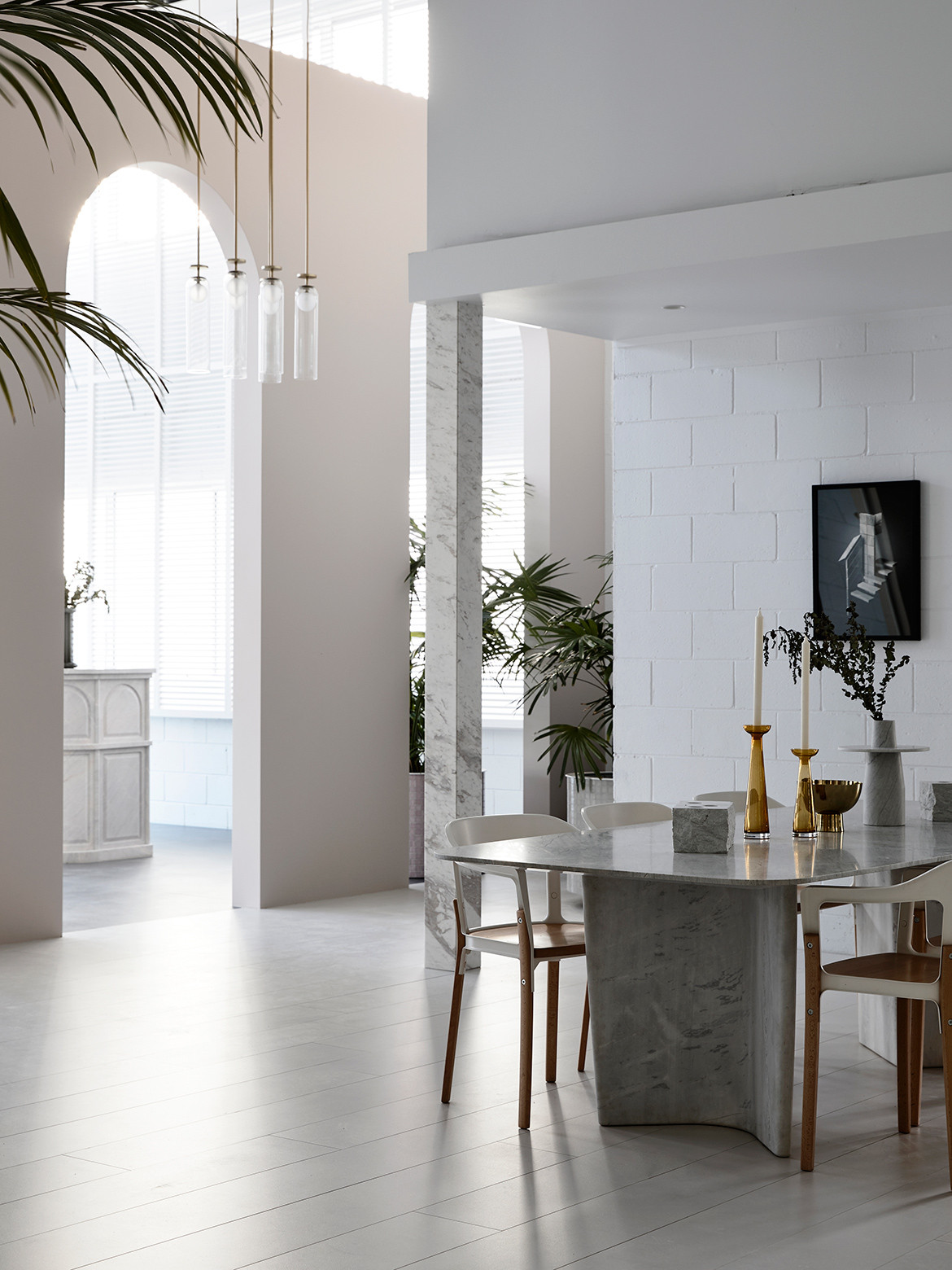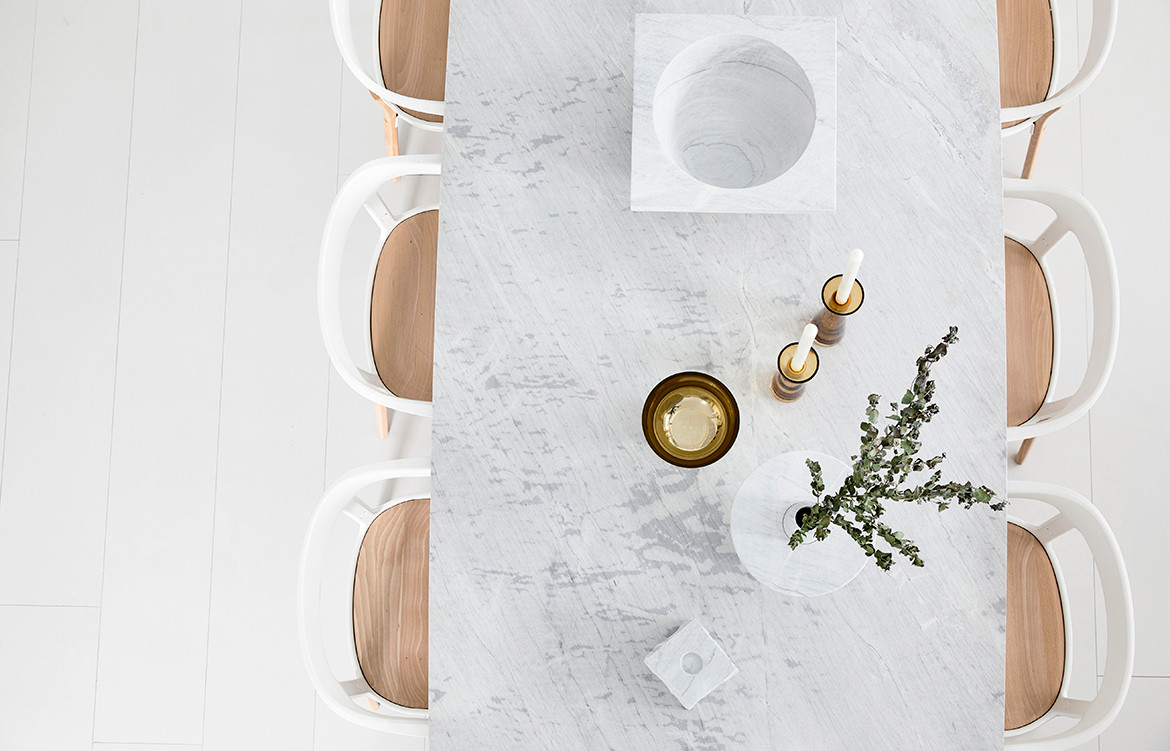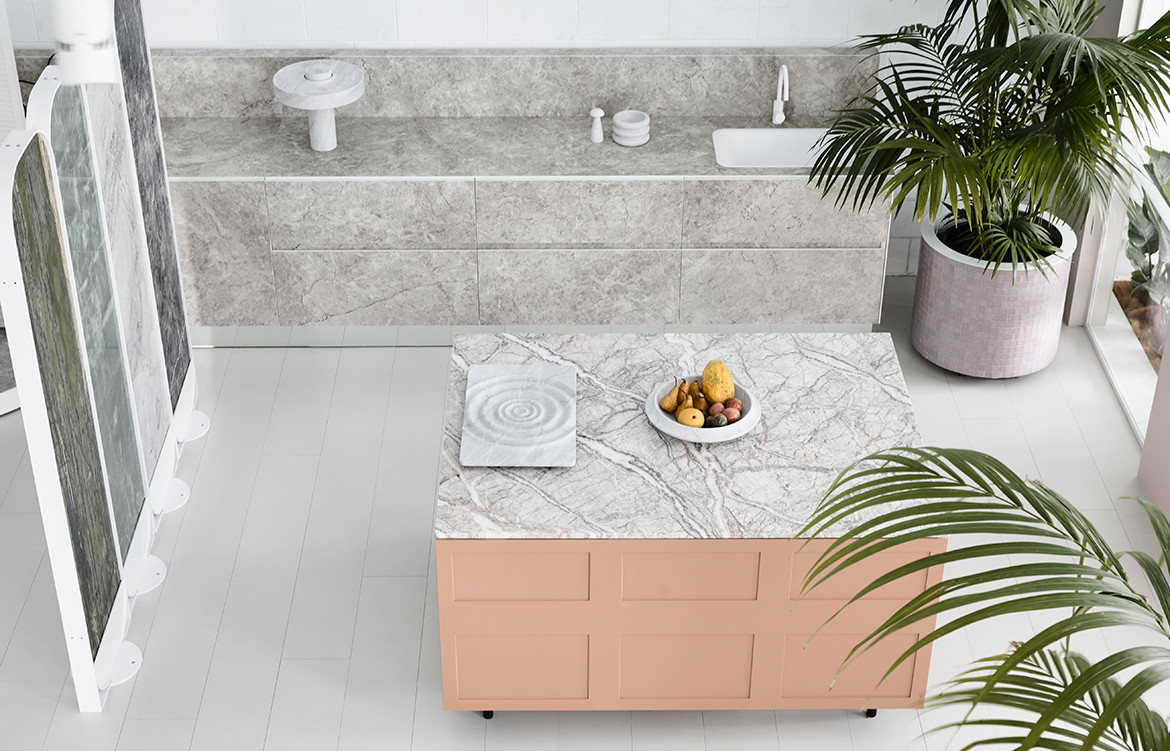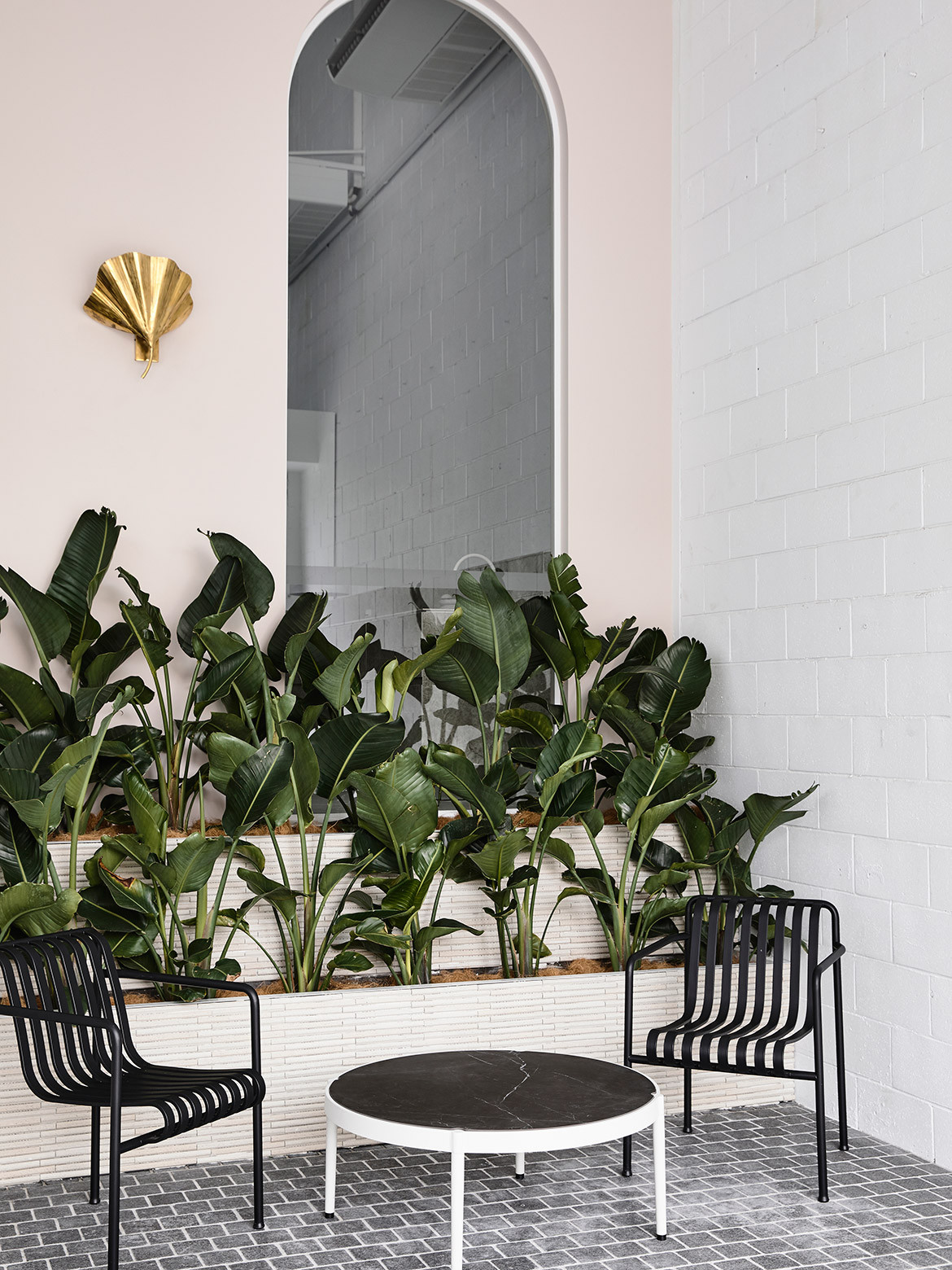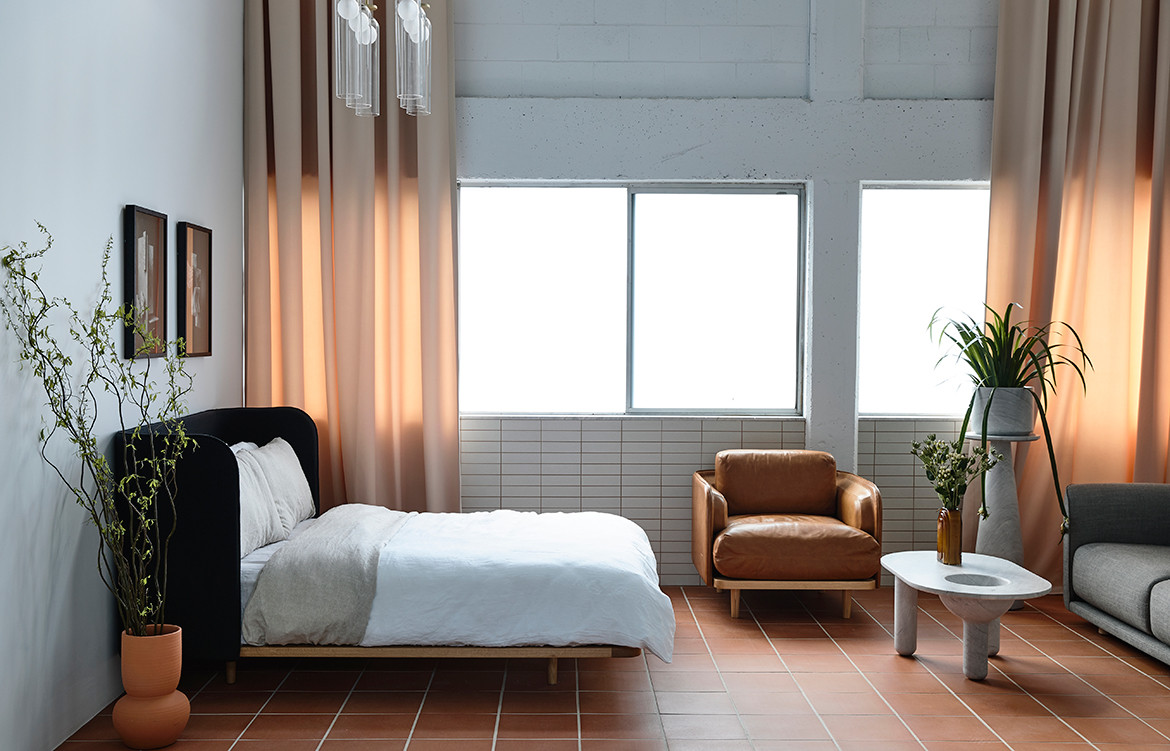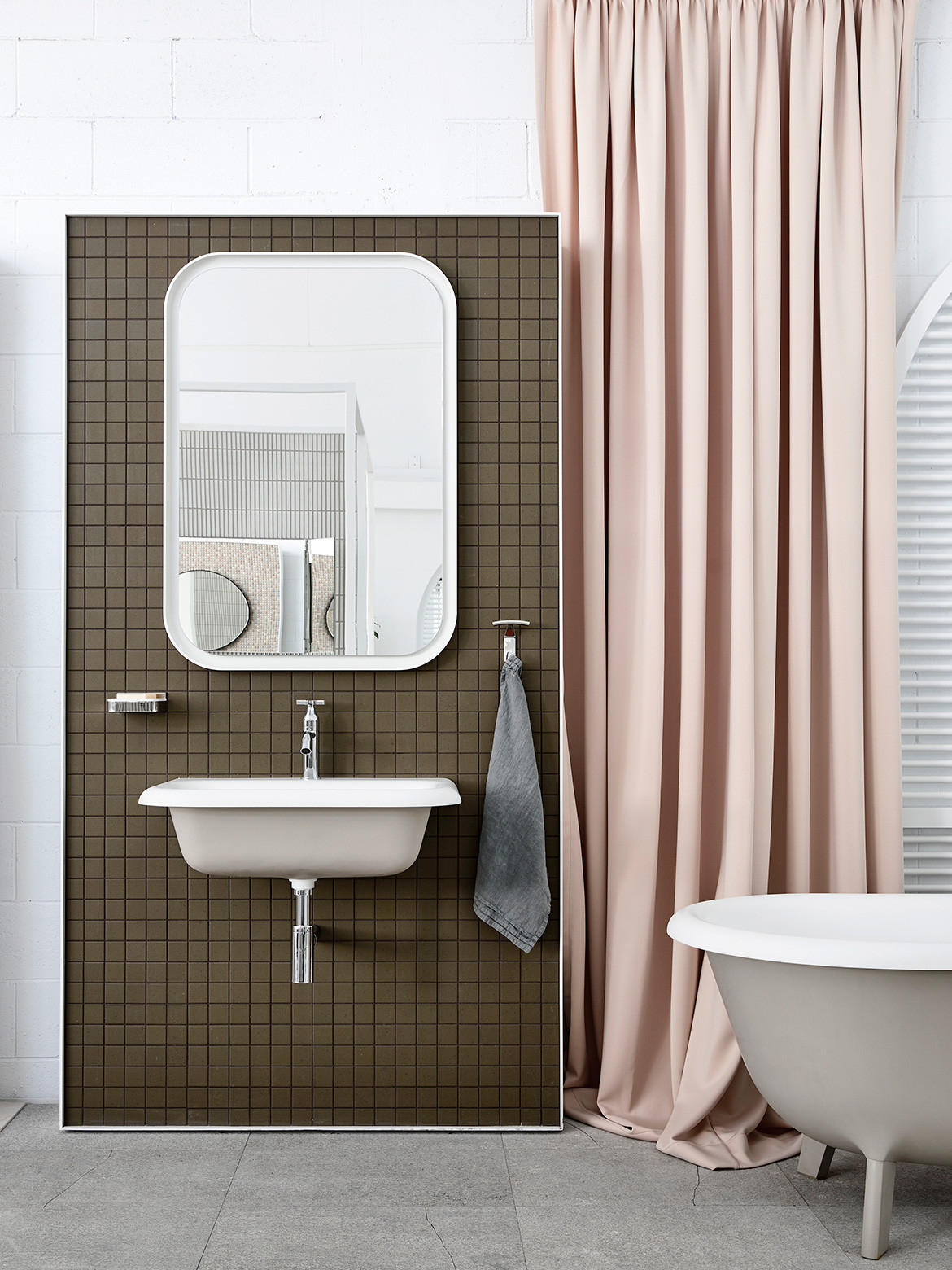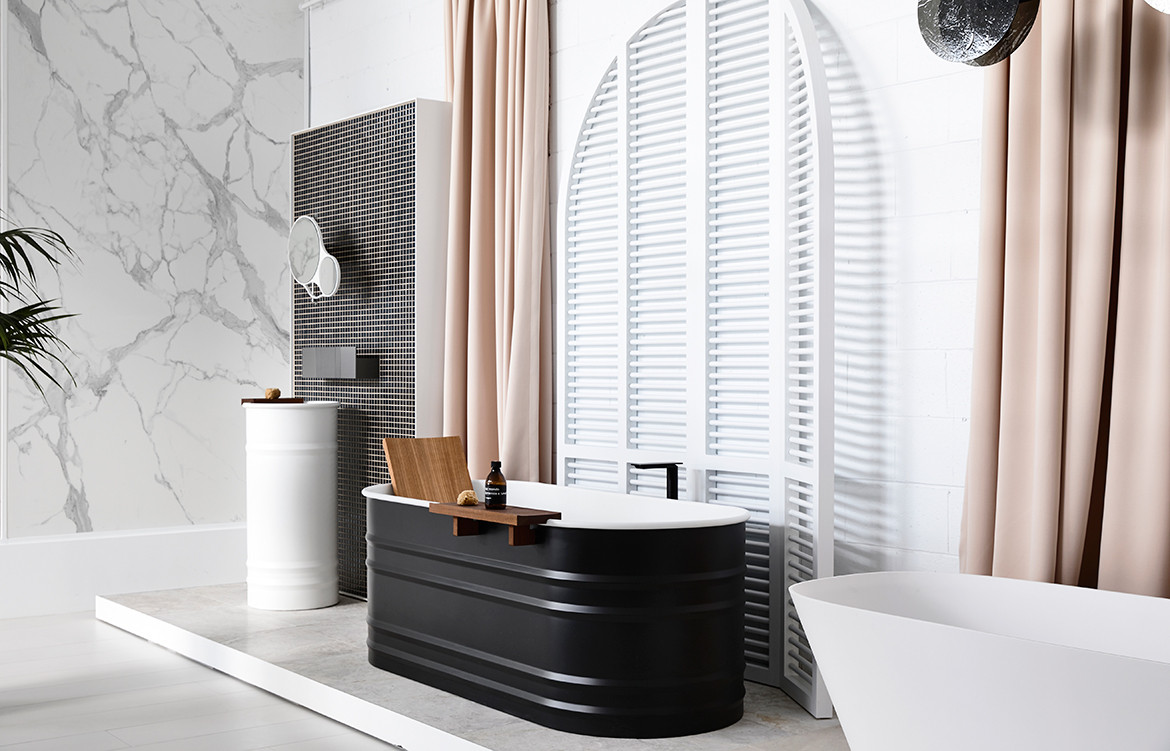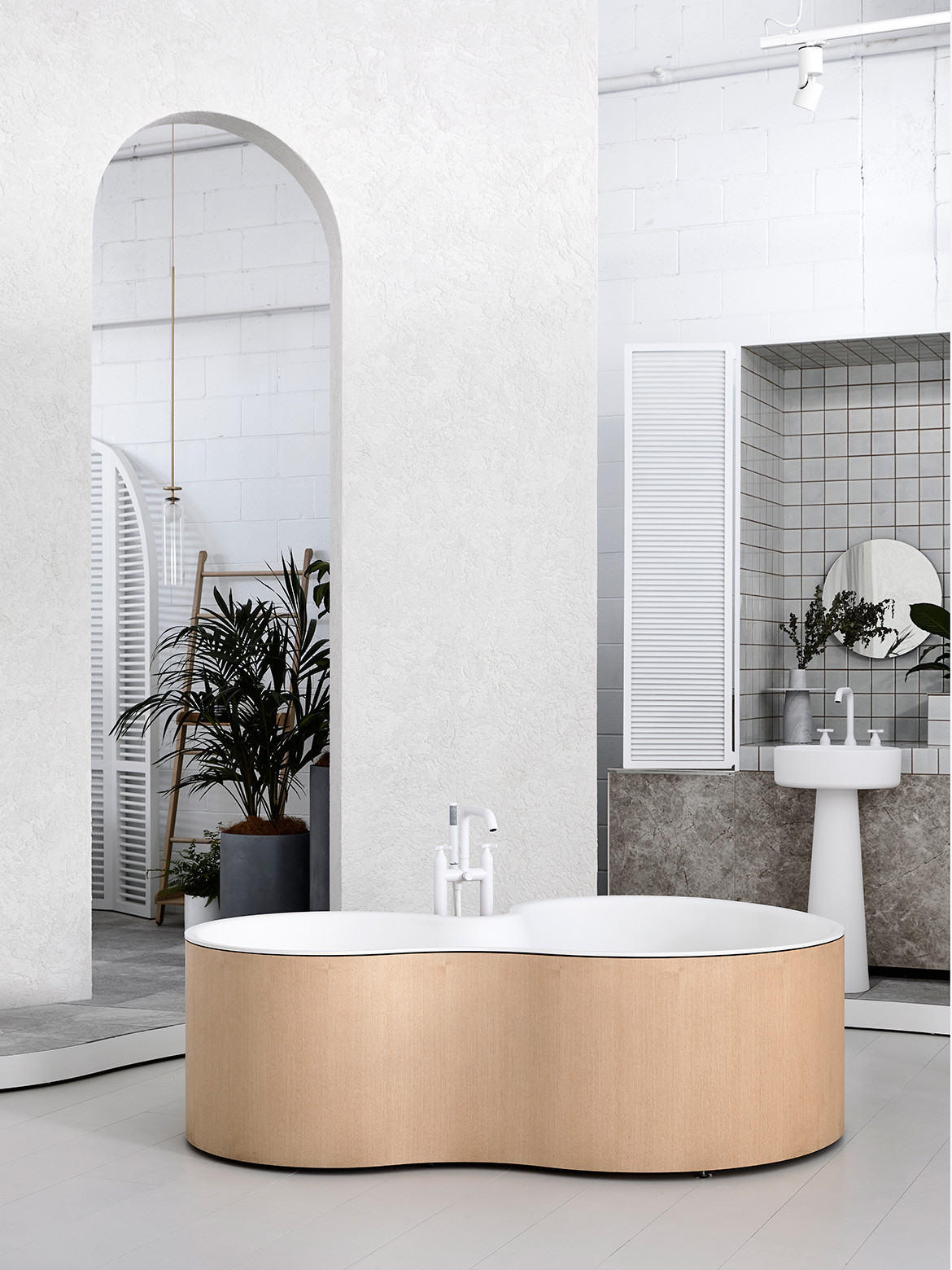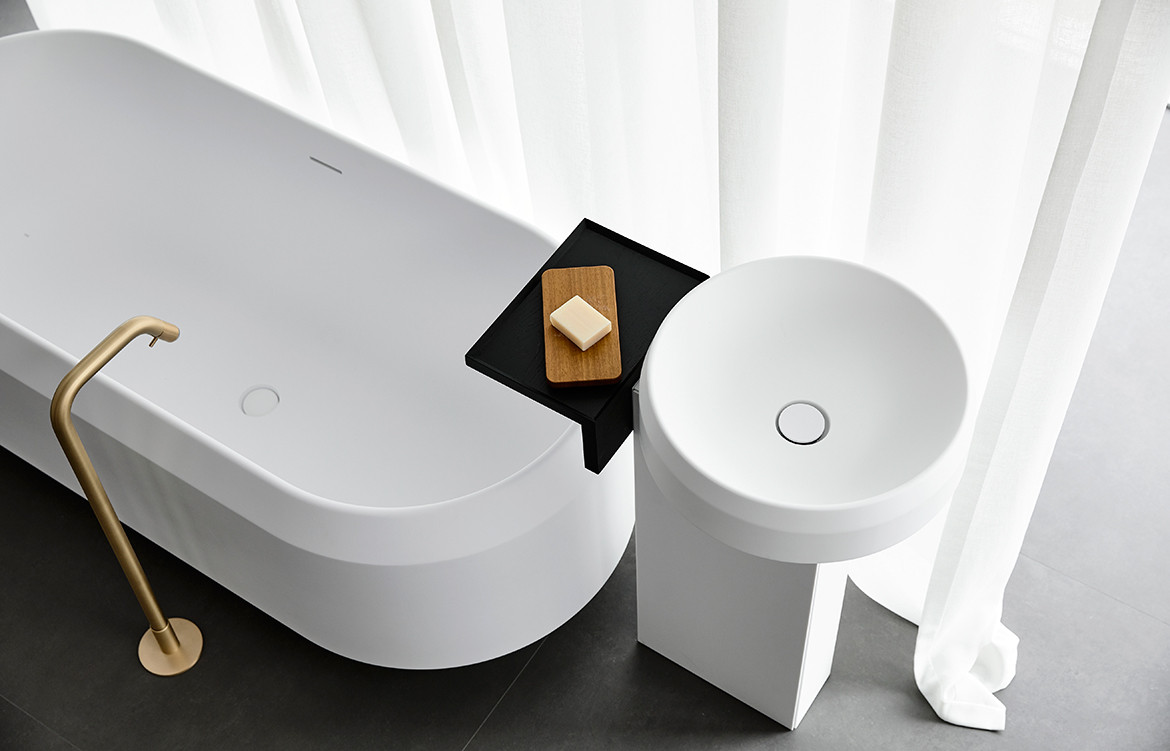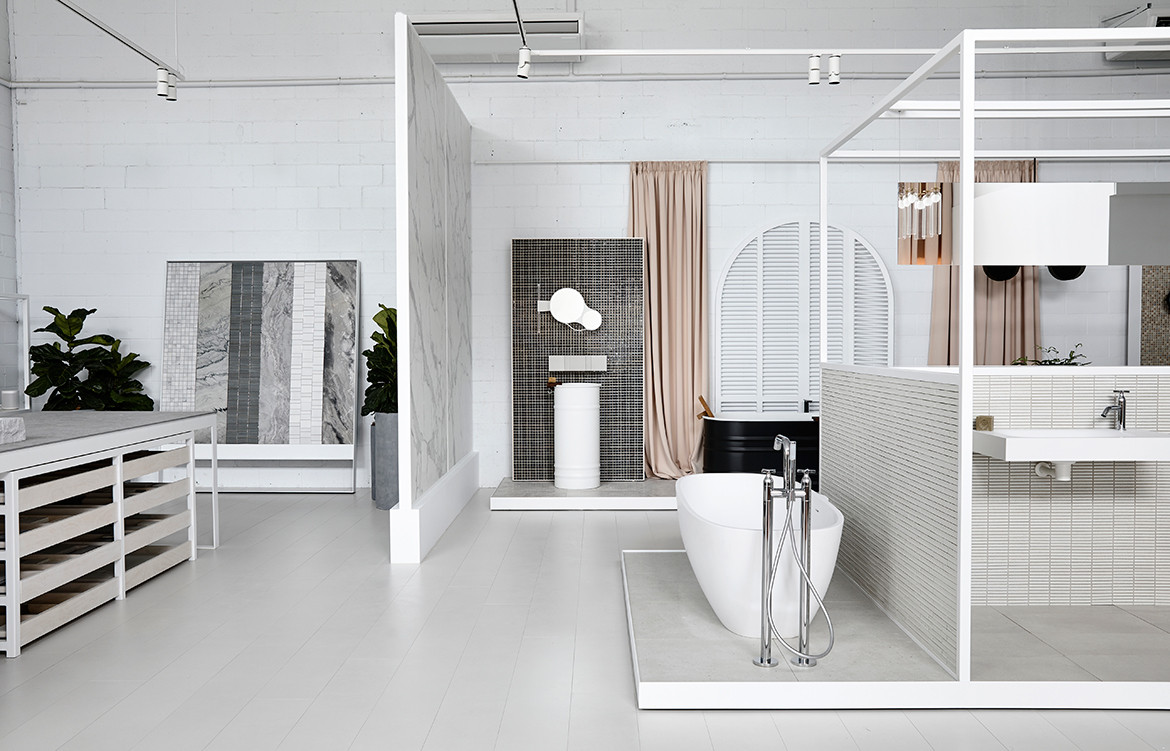 We think you might also like Casa Chiroscuro by Biasol
Tags: Agape, architectural surfaces, Artedomus, Brisbane, Cotto Manetti, Cult Design, Hana Hakim, Il Bosco, Miami design, New Volumes, plantation shutters, retail space, Showroom Design, The Stella Collective, Thomas Coward
---