While Australian kitchens have typically been quite reserved in terms of colour design, architects and designers today are beginning to experiment with colour palettes that are bolder, vibrant and altogether more adventurous. While neutrals like whites, woods, beiges, and greys retain their timeless allure, vivid accent pieces and statement colours, such as deep blues, forest greens, and rich earth tones, are now finding their place in kitchen interiors.
Colour has the remarkable ability to shape the ambiance of an interior environment, and when it comes to the kitchen, it can evoke emotions, set moods, and enhance functionality. But where to begin when crafting your kitchen colour scheme? The process may seem complex, but a few key steps can help turn your colour preferences and design aspirations into reality.
In this edition of The Habitus Edit, we outline how a seamless colour scheme can be achieved by artfully harmonising your kitchen fixtures and appliances. Take design notes from a home that artfully embraced ILVE's customisable Majestic Freestanding Cooker as a foundation and inspiration for the entire project's colour scheme.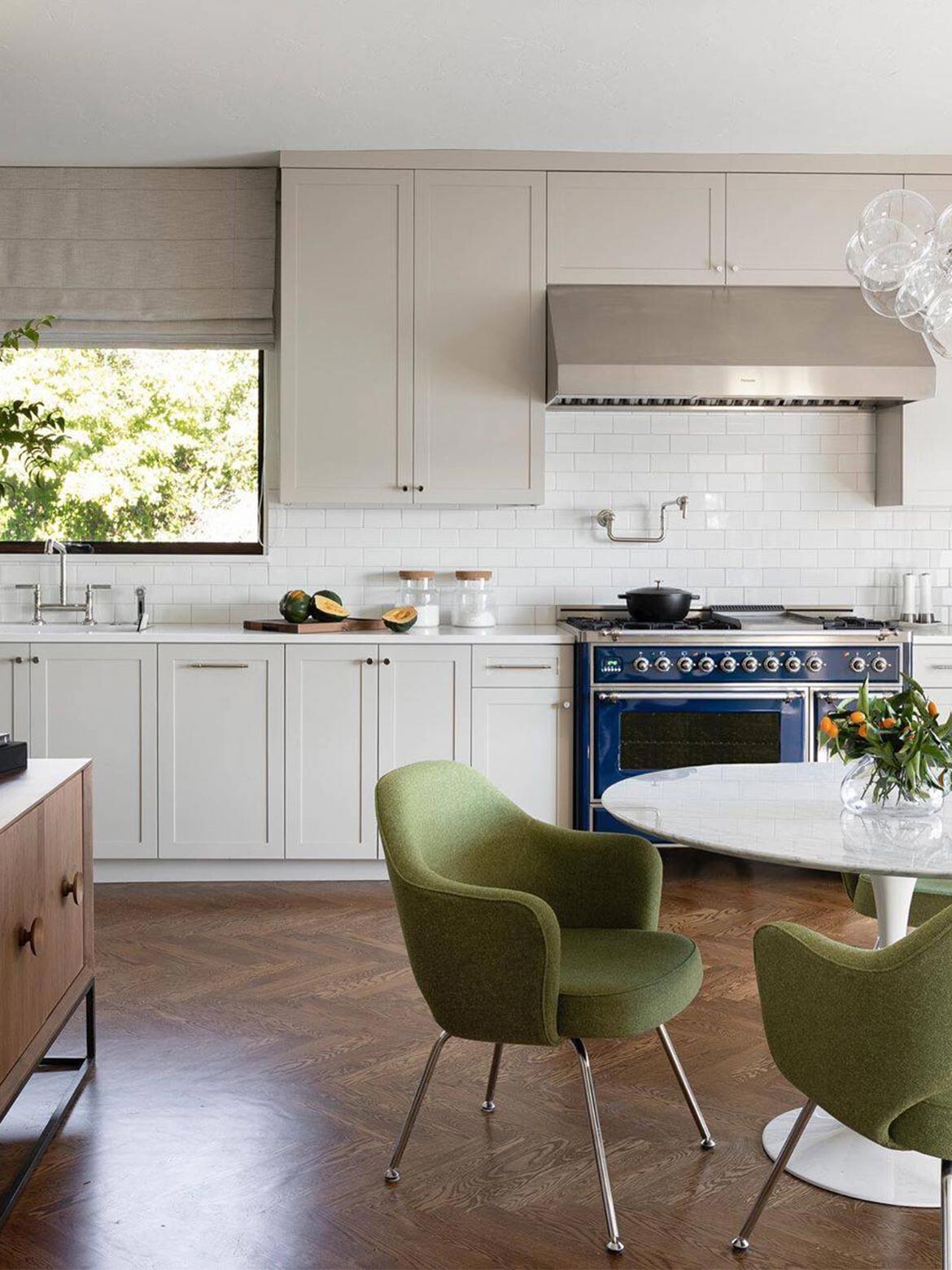 •
•
---