With a nostalgic dive into the atmosphere and aesthetics of the seventies as a decade of cultural memory, King recently revealed its latest product, the 1977 Sofa. It's a modern reinterpretation of the debut furniture piece known as The Award, which was first introduced in the year 1977.
Founder David King articulated his optimism about the new launch: "We are continuously advancing and evolving and the 1977 is a testament to our history-making design." King also commented on the timeless design language employed by his company: "When we first launched the inaugural sofa, we could have never imagined that so many years on, it would still have the same design relevance it did nearly 50 years ago."
The 1977 Sofa aims to provide a unique sensory experience with its classic aesthetics and modern design elements. The design includes organic contours and gentle curves, providing heightened comfort. The usage of high-resilience foams and fibres in varied densities in its construction ensures enduring support and comfort.
It also accommodates the spatial needs of contemporary lifestyles with its modular design, allowing modules to be rearranged as per user needs. The possibility for modules to be combined and then rearranged into all sorts of configurations means a strong foundation of adaptability, no matter what the lifestyle and spatial requirements might be.
Further personalising the sofa, King offers two exclusive fabric collections, with tailored covers that can be removed and machine washed at home. This provides opportunities for seasonal style updates while concurrently minimising waste, indicating a thoughtful approach towards sustainability.
Sustainability is indeed a significant focus in the design and delivery of the 1977 Sofa. King avoided using polyurethane materials in packaging and employs efficient shipping methods to reduce carbon miles. The sofa's steel frame and suspension system, which are recyclable, aim to extend the lifespan of its components, further minimising environmental impact.
The 1977 Sofa is backed by King Living's 25-year steel frame warranty, reflecting the company's commitment to quality craftsmanship. More information on the piece, exclusively designed, manufactured, and sold by King Living, is available here. Delving into this modern piece is sure to provide a nostalgic touch of past memory as well as inspiration for design here and now.
King Living
kingliving.com.au
Photography courtesy of King Living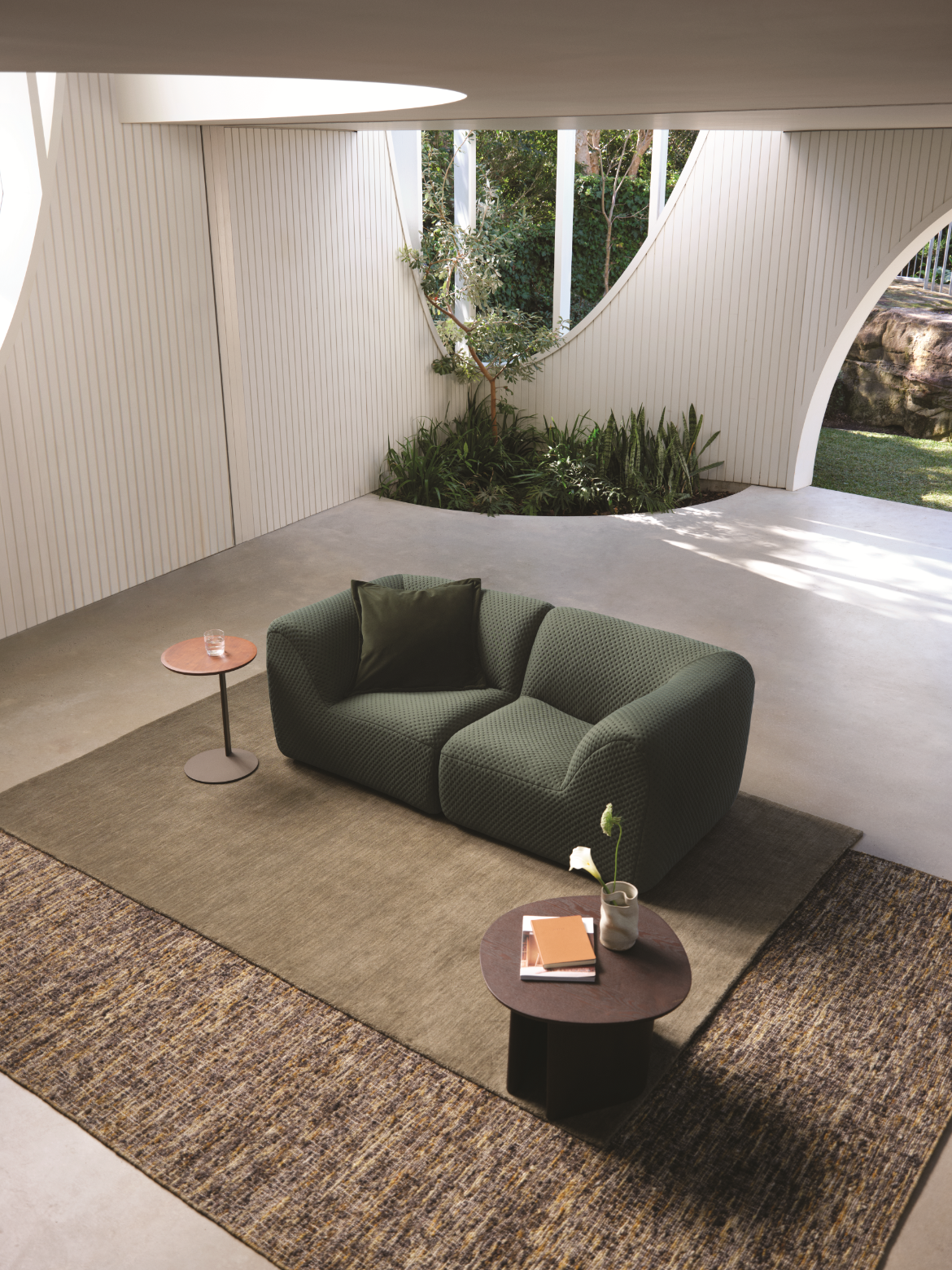 We think you might like this story on seven highlights from 3daysofdesign 2023 in Copenhagen.
---