If the kitchen is the heart of the home, the bathroom is its brain, the place where form and function collide to offer space to recharge and reset. And yet, not all bathrooms are created equal. Some offer the "bare necessities" approach, giving you the fittings you need without the luxury you deserve. On the other end of the spectrum are spaces that are led by appearance, where there might be beauty but the design lacks the functionality that truly makes a bathroom work.
In order to create a space that has it all, we need to ask what our bathrooms offer us? Do they provide a canvas that draws out our design aesthetics? Do they reduce our cleaning time while simultaneously providing a hyper clean and safe environment for our family? Do they help us to relax and unwind? Or are they doing the opposite of these, creating a space that we move in and out of without engagement or inspiration?
Thanks to Caroma's new Vogue collection, creating your dream bathroom is easier than ever, with their exclusive collection of design-led bathroom ware. From sumptuous freestanding baths to luxurious rain showers, Caroma has everything you need to create your dream space. Needing more inspiration? Here are our top tips for taking your bathroom to the next level: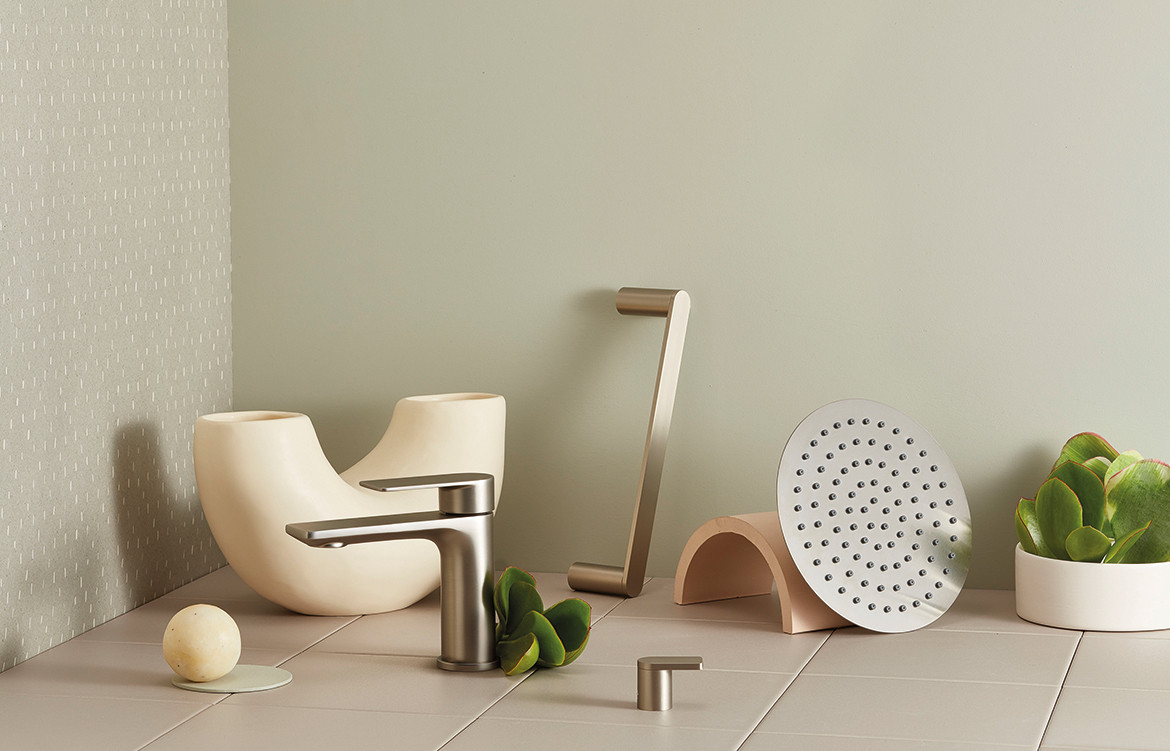 Find your personality
Caroma's new collection is all about personal expression, where mixing and matching colours and textures allows you to create a space that is truly your own. Forget the white and silver of bathrooms past: the new Vogue range offers endless opportunities to explore your personal design aesthetic.
Get inspired with seasonal tones and on-trend hues, colours that offer depth and richness to elevate any bathroom from a forgotten room to a luxurious space. Think moody matt black and sleek gunmental, statement brass or timeless brushed nickel – there's a finish for every palette.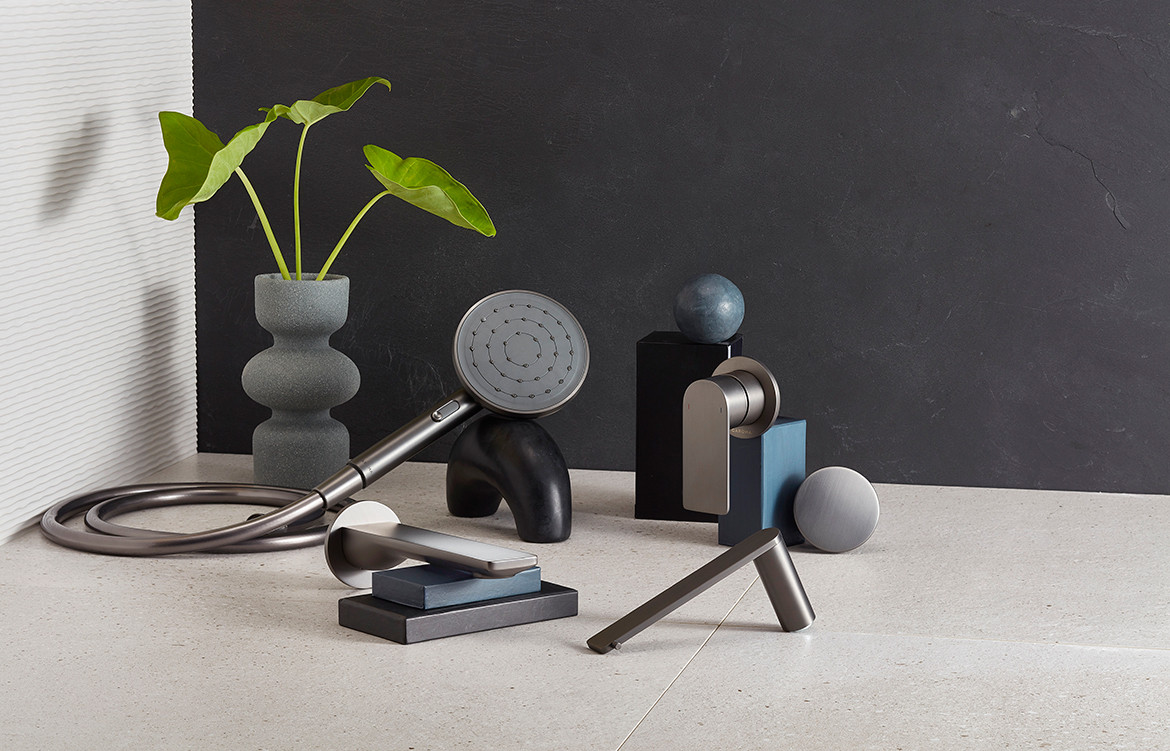 The technological hub
Is your bathroom a technology hub? Does your shower allow you to customise your water pressure? Does your toilet actively prevent the accumulation of germs or does it fight bacteria without the aid of chemicals and cleaners? If not – here's your chance to level up, with Caroma offering exclusive technology that will bring your bathroom ahead of the curve.
With Vjet® Technology, you are in control of your showers, able to switch from a soft, cascading rinse to a high-pressure deluge with a simple slider function. When its comes to the toilet, Caroma cuts your cleaning time down, with Cleanflush® and GermGard® innovating the game. The patented flush and flow water patterns of Cleanflush® an the antimicrobial formula of GermGard® ensure your bathroom space stays cleaner and safer for longer.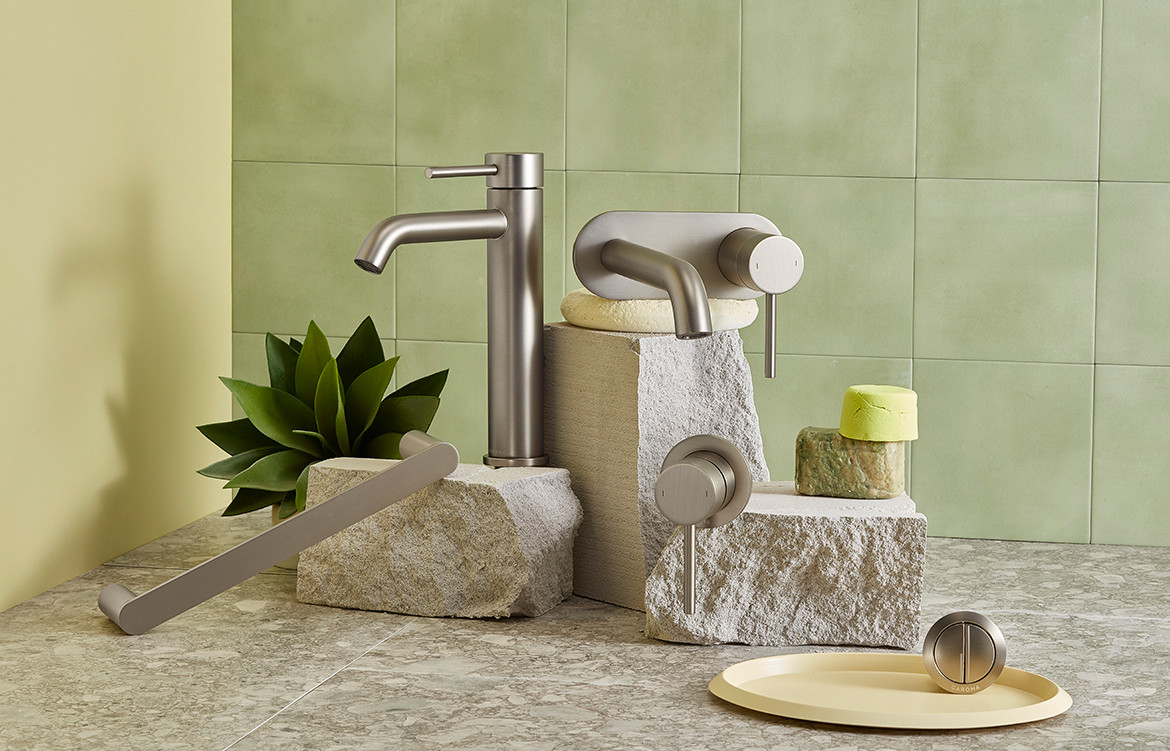 A place to retreat
Finally, you need to ask how your bathroom makes you feel. Look beyond the base practicalities of a bathroom because the best of them do much more than just that. They're spaces to retreat and reset, to bookend your day and help encourage mindfulness and relaxation. In this way, your bathroom should be like your own personal spa retreat, a sanctuary filled with the textures and colours that help you instantly unwind. Commit to the process and create a biophilic space complete with natural finishes and luxe accessories, where the sometimes sterile feel of a bathroom is replaced by something warmer, richer and relaxing.
Want to know more about levelling up your bathroom? Discover the full Vogue collection here.
Tags: Caroma, Caroma Vogue, Cleanflush, GermGard, Vjet
---