ALUCOBOND® by tesa® – Prefab Invisible is the new installation system bonded using tesa® tape with ALUCOBOND® façade elements, for easy installation in any weather without visible fasteners. This new system is created in partnership by ALUCOBOND® and tesa® gives the expertise of two innovative and experienced companies that are eager to improve the operational processes for the façade industry and it's recently been used to great effect in Bern, Switzerland.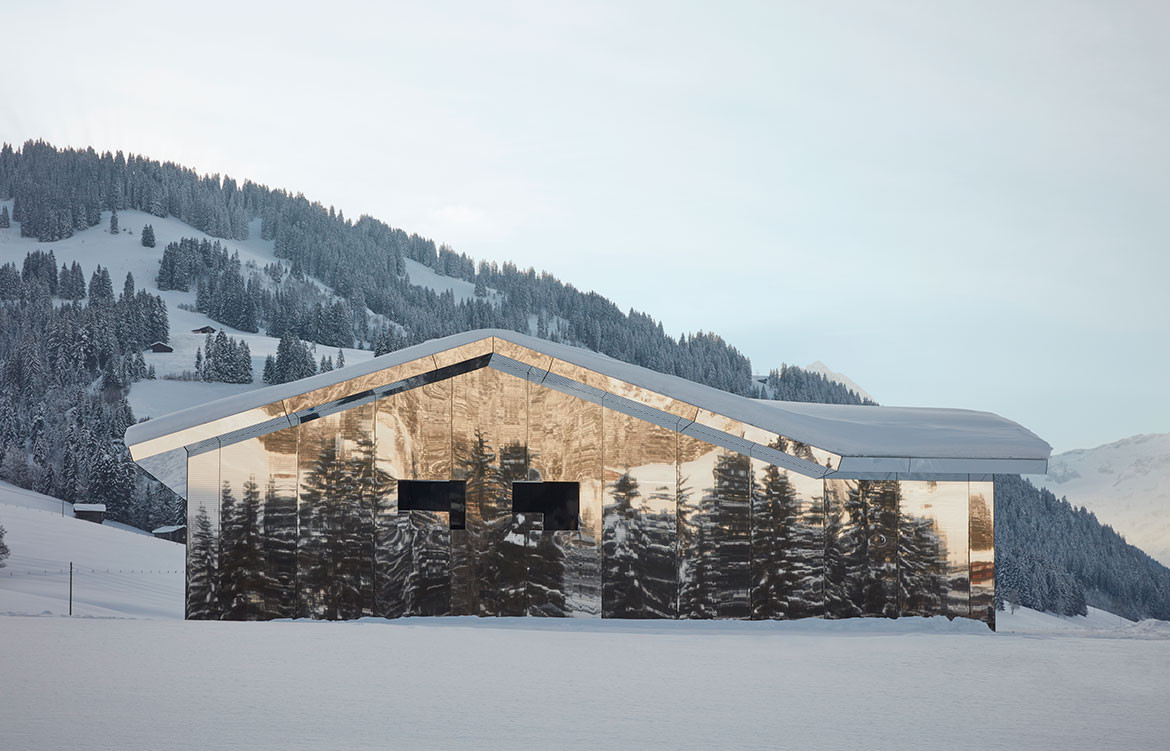 Designed in futuristic aesthetics and the futuristic technology of Alucobond, the mirrored Mirage Gstaad installation in Switzerland's Oberland area presents a continually changing encounter where subject and object, inside and outside are in constant flux.
The extraordinary qualities of Alucobond and tesa tape made them the clear solution for the project. The precise engineering of the material means it's durable in any type of temperature, and the varying sizes available enable the creation of inspiring works like the Mirage Gstaad. The ACXplus acrylic foam tape from tesa also allowed for the secure mounting of the large panels, without any mechanical fixings that would detract from the aesthetics, and the excellent stress dissipation and surface flatness of the tape meant the project was always going to shine.
The solution for the mounting of the larger panels, up to five square meters, is based on a strategic partnership with 3A Composites.
"The company is very well established in the construction industry. Every architect is familiar with the various ALUCOBOND® by tesa® panels, which provide the finishing touch on the world's building envelopes," states Thomas Heck, tesa Marketing Director for the Building Industry.
ALUCOBOND® by tesa® panels is a time efficient solution, being designed, combined and perfected with in the security of the workshop, not on the site itself – when the panels arrive on site, they're ready to go. tesa's fastening solutions here are nearly totally invisible, allowing for a freedom of design that differs from visible fasteners, which when combined with the both vertical and horizontal layout of the panels in one façade offers a true sense of design freedom.
Whether you're constructing outdoor experimental reflective art installations, or simply undertaking a home renovation, ALUCOBOND® by tesa® is one of the many bonding solutions you can rely on for stability, security, and trust in the pursuit of good design.
tesa
tesa.com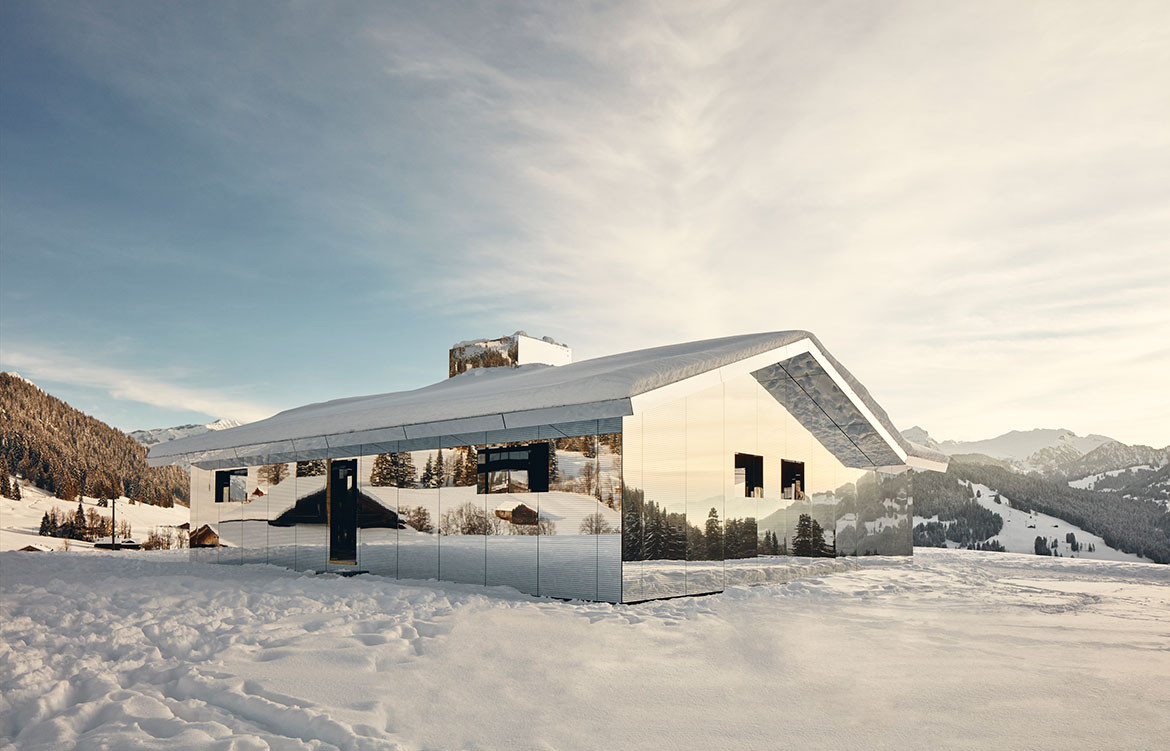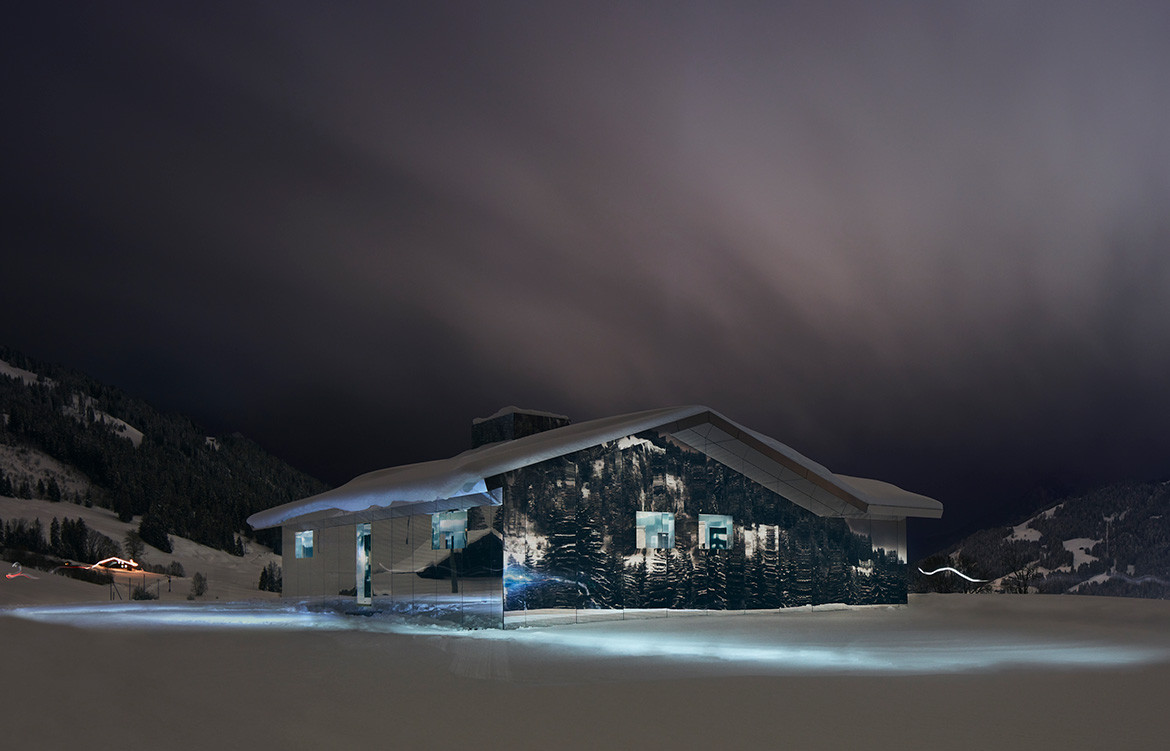 Tags: Alucobond, Doug Aitken, Elevation 1049: Frequencies, Mirage Gstaad, swiss design, tesa
---