In the middle of Lake St Clair in Tasmania sits the breathtakingly beautiful Pumphouse Point. Although it was completed some years ago (2014) by Cumulus Studio, the architecture, design and materiality – such as locally sourced Tasmanian timber – that champions the single residence is as relevant now as it was then.
Literally located on the lake and accessible via a long and light looking jetting, access is further complicated by the densely forested hills that surround the lake. But rest assured, this is all explicitly on purpose.
Neither the architecture nor the natural landscape steals the show from each other. The architects' intention was to draw inspiration from the World Heritage Site and have the residence compliment the untamed wilderness rather than compete with it for attention.
One avenue through which to do this was the use of Tasmanian timber.
The original building formed part of the state's Hydro Electric Commission which has left the area with a series of defunct buildings – each with a distinct Art Deco flair. Cumulus Studio worked within the shell of the building to ensure the best practice in heritage adaptation.
Inside, however, inhabitants are cocooned in a space clad with rough sewn Tasmanian Oak timber along the walls, drawing the eye to a floor to ceiling window that looks out to the water and forest beyond. This raw materiality was a deliberate design decision.
The rough nature of the timber wall panelling is part of the first transition between the wild beauty outside and enveloping retreat inside. The entry wall cladding, with its repetition and natural finish, are a reference to the rows of timber on the jetty that every guest must traverse.
As guests continue deeper into the space, timber resurfaces in myriad applications alongside the complementary concrete formwork. For the guest rooms, satin-looking Tasmanian Oak is used to encapsulate a sense of luxury.
Throughout the rooms and stairways a nod to the Art Deco era can be seen in the ceiling details where geometric shapes and patterns are formed with timber battening.
Pumphouse Point is not only an incredible feat of local architecture that champions the use of local materials and respectful heritage restoration, but also the power of place.
Tasmanian Timber
tasmaniantimber.com.au
Images supplied by McKay Timber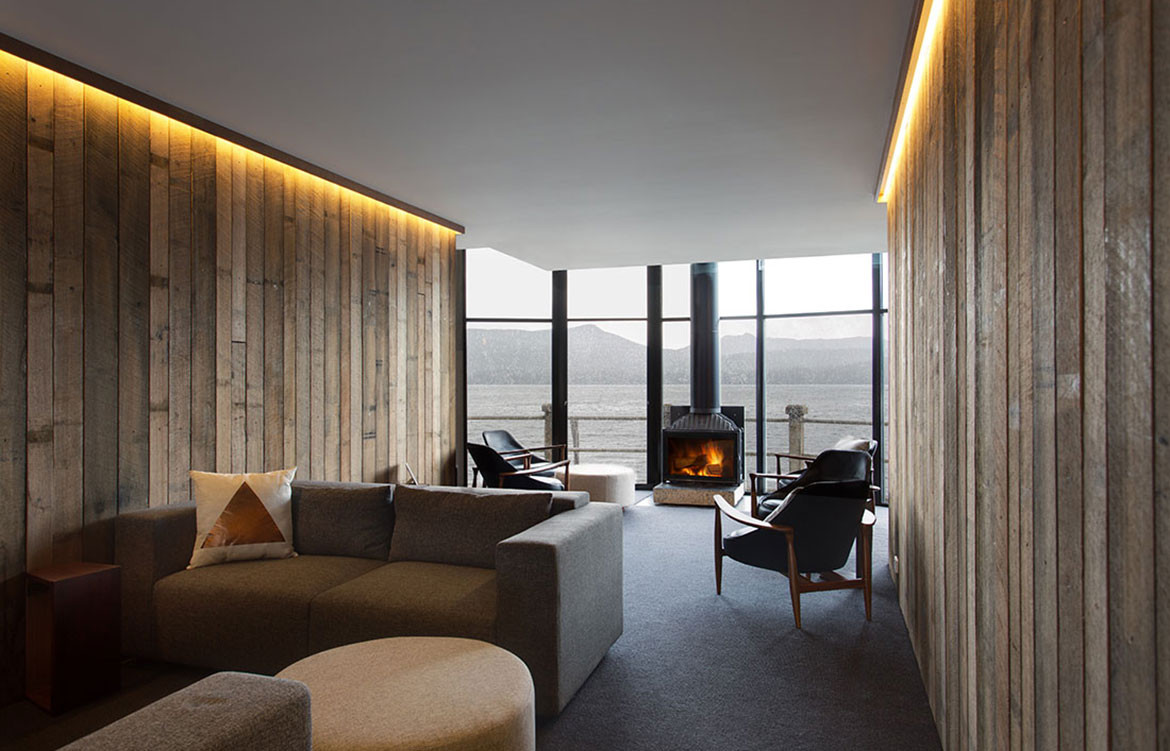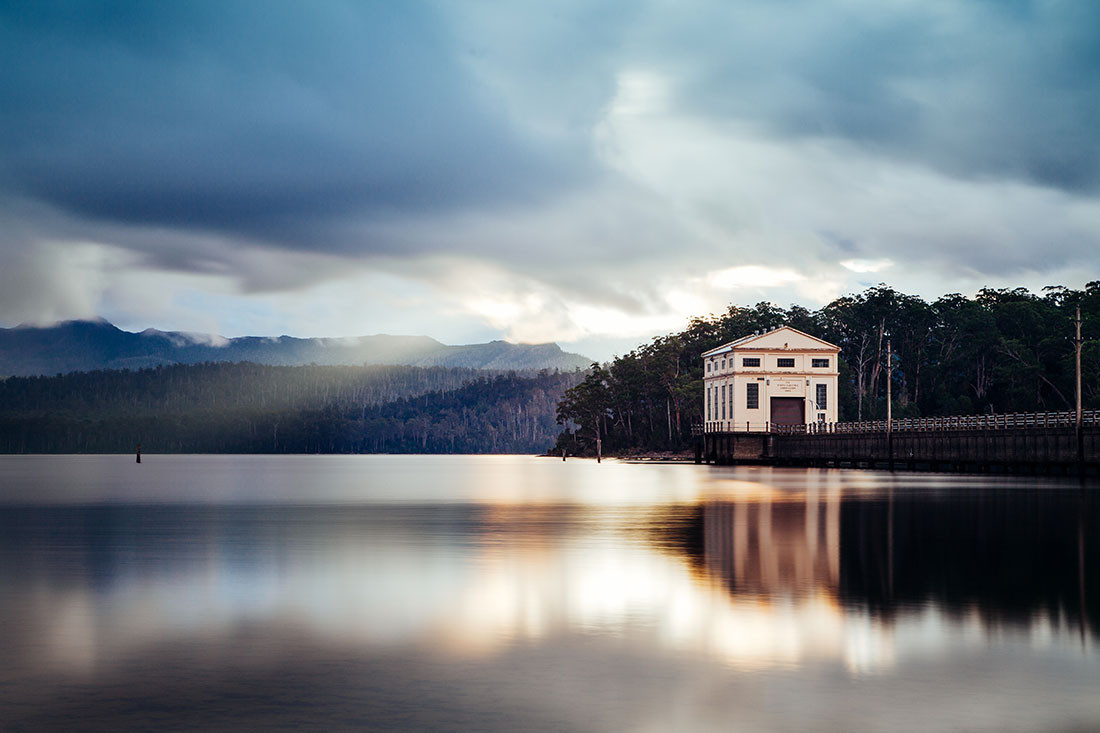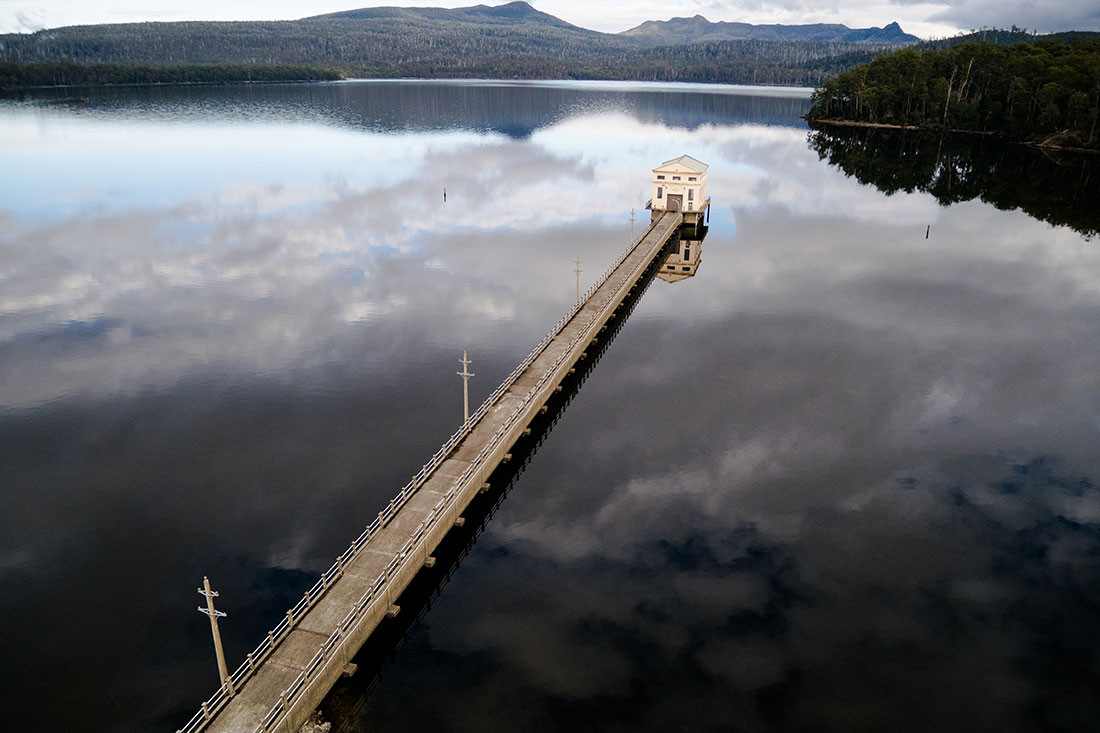 Tags: art deco, finishes, Pumphouse Point, Tasmanian Timber, wood
---