Great Dane is Australia's most prominent curator of Scandinavian design and is widely responsible for the country's long-lasting infatuation with the Nordic aesthetic. However, alongside the enduring allure of the Scandinavian form, Great Dane has been an active advocate of the vital attributes that underpin design practices from this part of the world. The cornerstones of considered, quality materials, craftsmanship, attention to detail and longevity of design define Great Dane's offering and sustainability ethos.
"Curating design pieces that have been mindfully crafted with care and attention, and that use sustainably sourced, prime grade materials, enables us to create a selection of furniture that offers timeless charm, unique character and structural stability," explains Anton Assaad, the founder of Great Dane. "Our pieces are bound to stand the test of time and be lovingly passed from one generation to another. That wonderfully tangible connection through space and time is one of the most essential expressions of our sustainability principles: encourage people to buy beautifully crafted furniture they love and will keep for the rest of their lives – and beyond," he adds.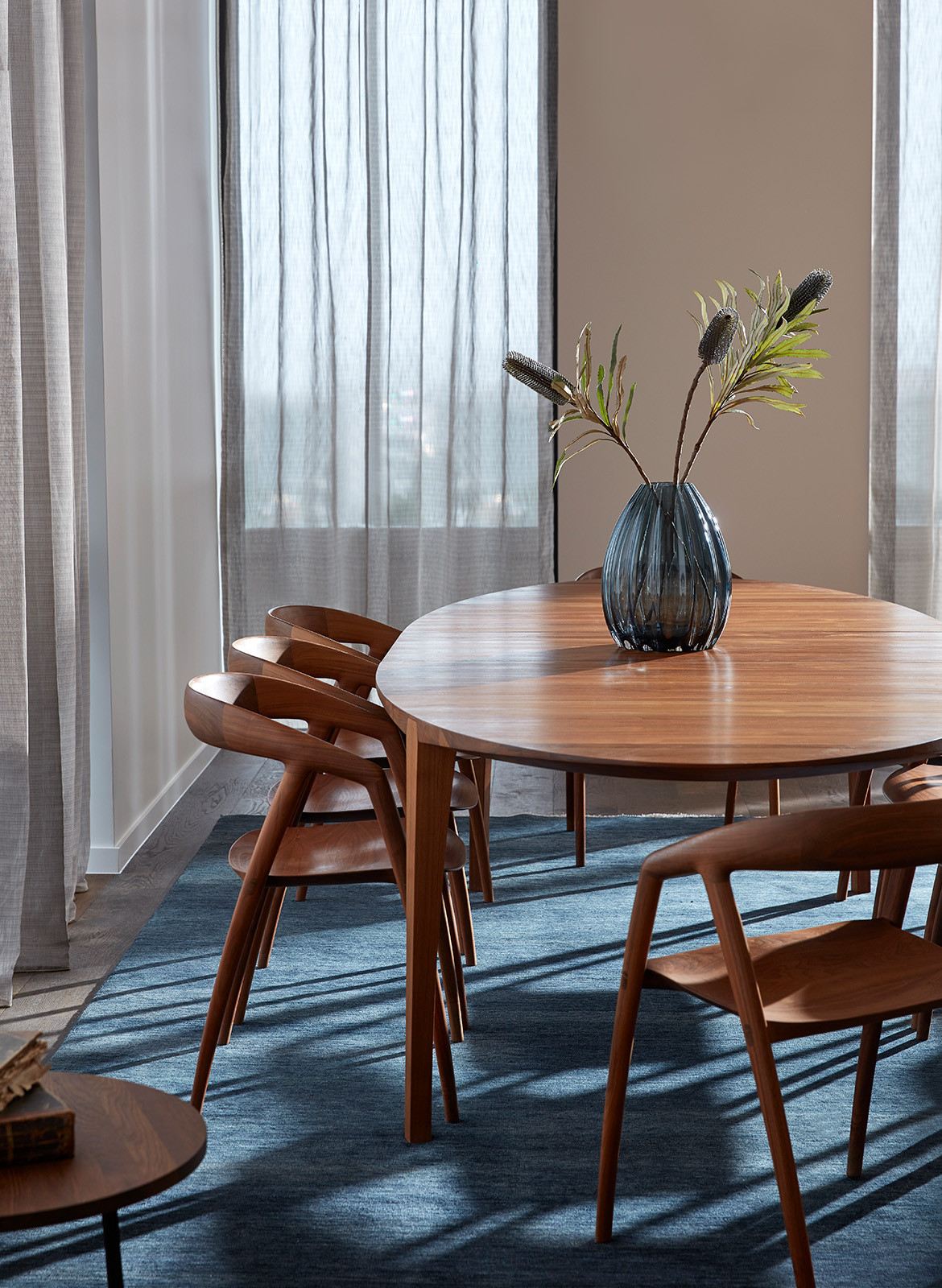 The commitment to offer the Australian consumer timeless, masterfully devised and carefully crafted Scandinavian designs is inherently linked to Great Dane's long-lasting relationships with local master furniture makers whose values represent quality, longevity, profound appreciation of materiality – and a patient sense of purpose.
Great Dane's ongoing collaboration with Snedkergaarden, founded by two Danish furniture makers Finn Bruun and Erik Skovgaard, is the epitome of a shared vision rooted in the classic ethos of careful craft, prime quality and enduring design intent.
The furniture studio behind one of Great Dane's all-time favourite design pieces – the Johansen Table – brings a unique level of attention to detail that permeates every facet of their process. From the selection of sustainable timber to the thoughtfully engineered simplicity of form, and the exquisite quality of the finishing details, Snedkergaarden's methods illuminate the structure, colour and grain of the natural materials in every piece.
Crafting the furniture to take on a patina, Snedkergaarden's makers create objects that grow more charming and character-filled over time, increasing their long-lasting appeal. The versatile Johansen Table, available in rectangular, round and oval shapes, is an excellent expression of that intent. Inspired by the engineering magnificence of suspension bridges, Mads Johansen's iconic design combines structural stability, the intricate materiality of meticulously curated wood grains, and a warm visual and tactile appeal that evokes the delightful emotion of shared moments experienced around the table.
With a similarly grounding and attentive devotion to the unrushed art of craft, Miyazaki Chair Factory has mastered the skill of creating wooden chairs to perfection since commencing operations in 1969.
Cautiously appreciative of the importance of natural resources, Miyazaki Chair Factory makes all its chairs to order ensuring they only use the materials they need, when they need them. The craftsmen's singular focus on wooden chairs offers extraordinary quality, attention and joy that can be experienced through every single piece created by the talented team. The DC09 chair is no different, hence its immense popularity in Great Dane showrooms. "DC09's sculptural curves, impeccable detailing and organic shape have been consistently favoured by our clients, designers and design enthusiasts," says Jon Holland, commercial manager of Great Dane.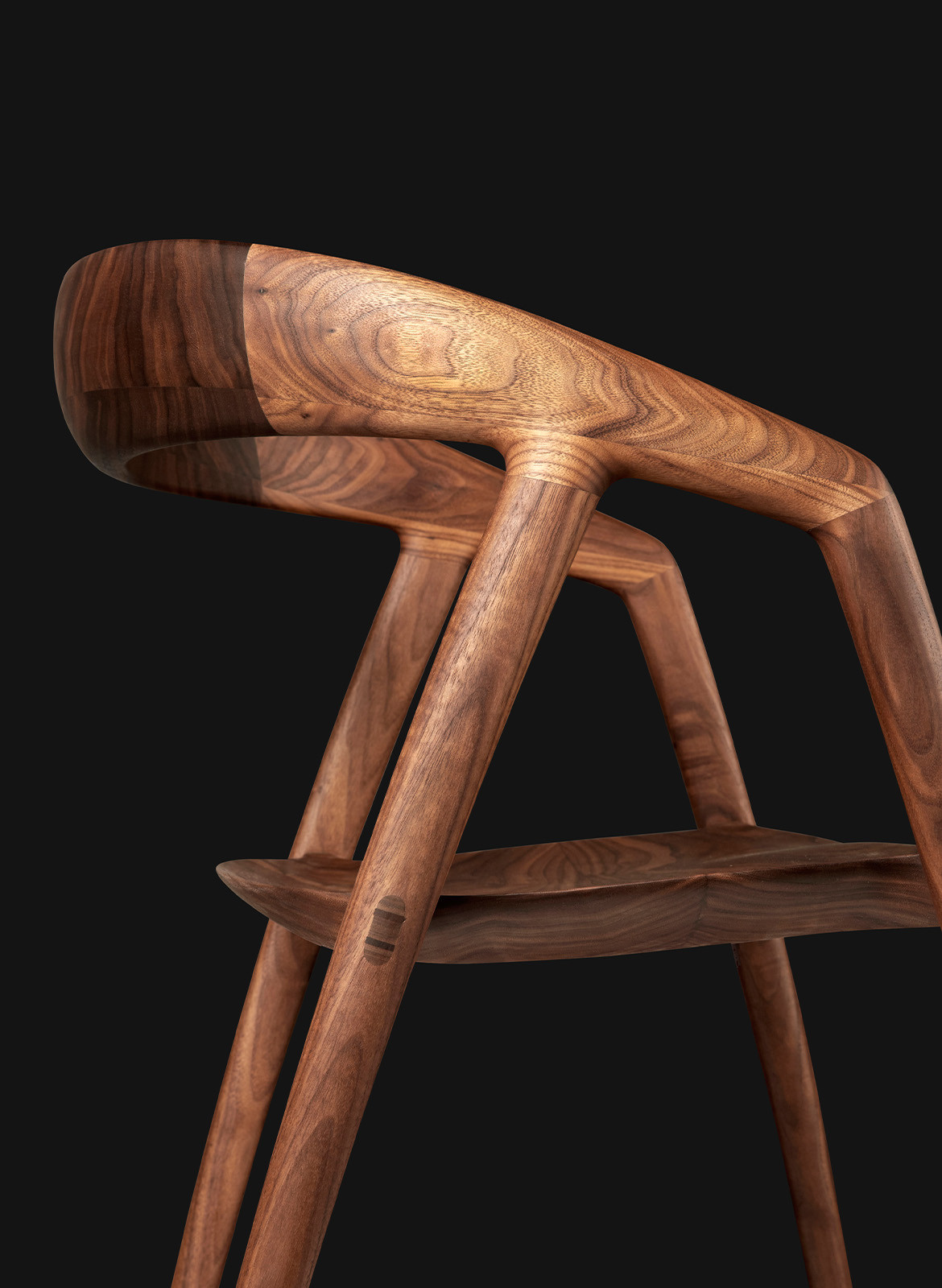 In a beautiful fusion between the intuitive appeal of Danish form and Japanese precision, DC09 fulfils Miyazaki Chair Factory's concept of creating 'chairs nobody else can make'. Expressing the utmost craftsmanship and commitment to materiality, the organic form of the design has been carved entirely from solid wood.
The thinly shaved seat follows the gentle, ergonomic shape of the chair, combining elegant lightness with structural stability. This minimalistic form has been sculpted to complement the shape of a human body as the ultimate expression of lasting relevance, while the smooth tactility entices a touch, and showcases the stunning texture of the wood with each stroke.
"Designed by the Danish-Japanese duo Inoda+Sveje and masterfully handmade by the Miyazaki Chair Factory, this artfully fashioned celebration of materiality invites a slower, more relaxed, almost contemplative experience and appreciation of its careful craftsmanship," adds Jon.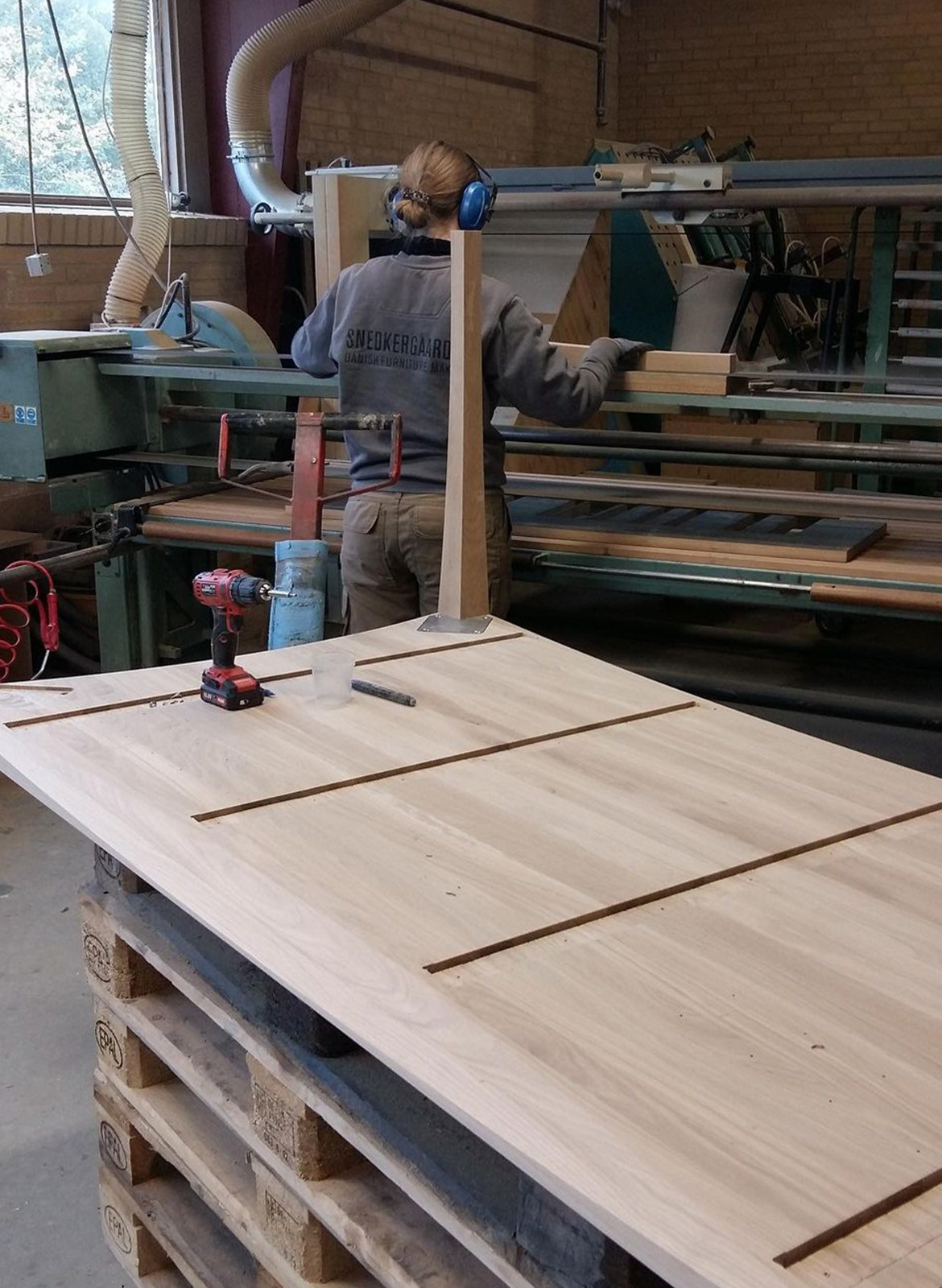 Further fostering Great Dane's commitment to offering mindfully crafted pieces of furniture that will stand the test of time, the brand works closely with dk3 – Scandinavian furniture makers that masterfully combine the heritage of traditional carpentry with a modern aesthetic.
With most pieces finished and surface treated by hand, dk3 invests a remarkable amount of attention and energy into carefully treating the organic materials they favour, ultimately highlighting its universal, enduring beauty. Ten Table, a dining table designed by dk3 founder Jacob Plejdrup in collaboration with Danish designer Christian Troels, is a classically beautiful, yet playfully modern expression of dk3's love affair with the natural materiality of wood.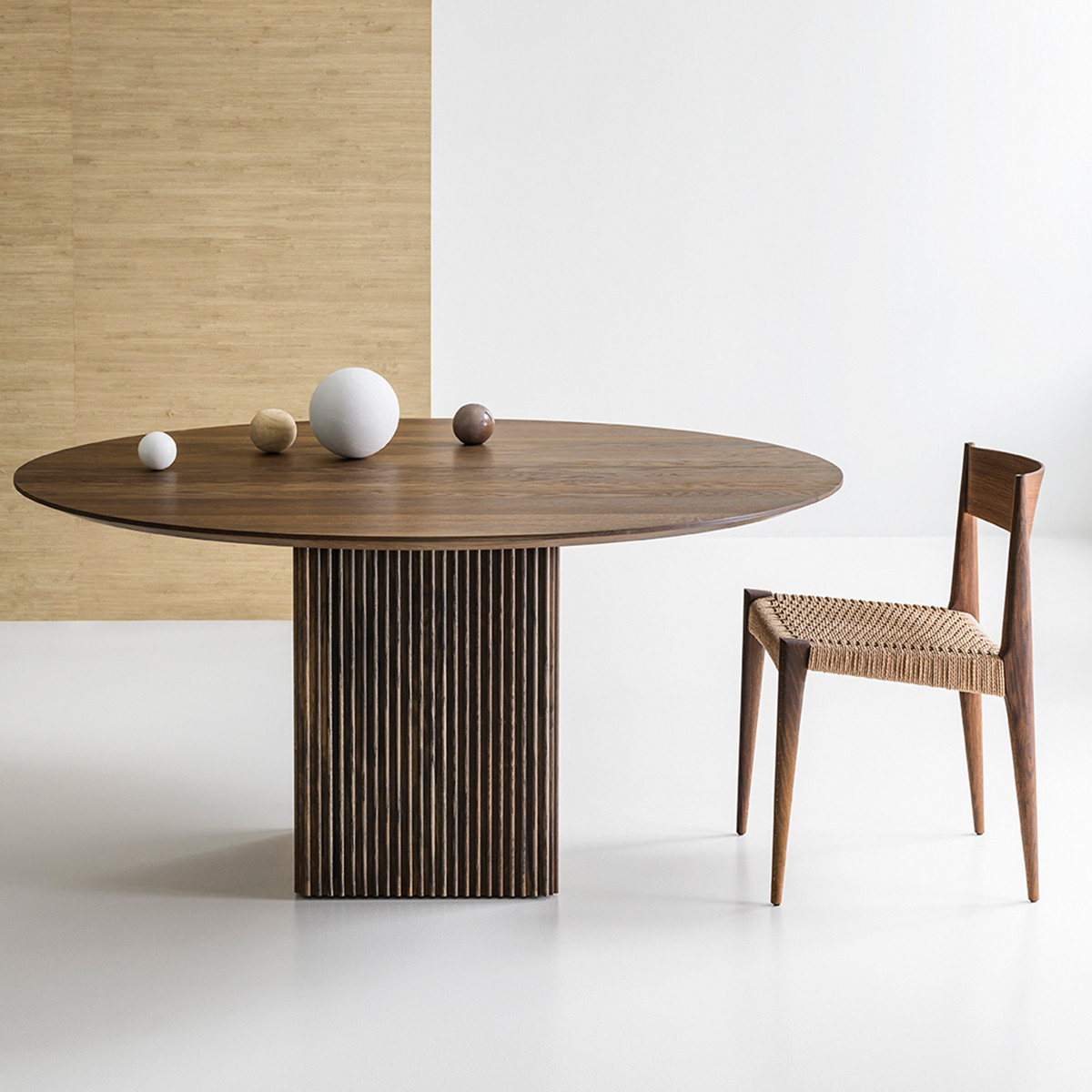 With no straight lines, the curved shape of the table highlights the irregular, yet precisely ordered pattern of the grain. The surprising lightness of the cube-shaped base – or the pronounced grooves of the legs, depending on the model – introduces a more defined texture that leads the eye towards the tabletop. This organic fusion of natural beauty and an incredible level of detail combines traditional carpentry techniques with the simple elegance of modern design – the perfect recipe for a timeless object that can be passed from one generation to another, endlessly enriching the lives of those gathering around it and exponentially enhancing the appeal of the table itself.
"Our hand-picked and carefully curated selection of Scandinavian designs highlights the timeless quality of patiently crafted objects, and the importance of a considered selection and mindful use of resources with a genuine appreciation of materiality," says Anton.
Great Dane offers consumers and designers an unquestionable opportunity to invest in quality furniture that encapsulates the elusive moments of daily life for generations to come. Visit one of the showrooms or the online store for a timeless display of master craftsmanship and exceptional design quality.
Great Dane
greatdanefurniture.com
For commercial project enquiries, reach out to Jon Holland, Great Dane's commercial manager
Step behind the scenes and experience a world of Scandinavian craftsmanship in a replay of Great Dane founder Anton Assaad talking at Super Design Festival. 
Lead image: Carpenter's Square House | Architects: Architects EAT | Photography: Derek Swalwell.
---