Designed with sleek style, and functionality in droves, the new Threshold Drain from Stormtech is a marvel of engineering and design.
The marvel of the Threshold Drain isn't just that it functions as a smooth draining system that cleverly breaks down the barrier between inside and out, the engineering and design teams at Stormtech wanted this blurring of spaces to drive the entire design of the new system, and have designed the drains to eliminate any 'trip-and-slip' hazards so common in traditional stepdown partitions.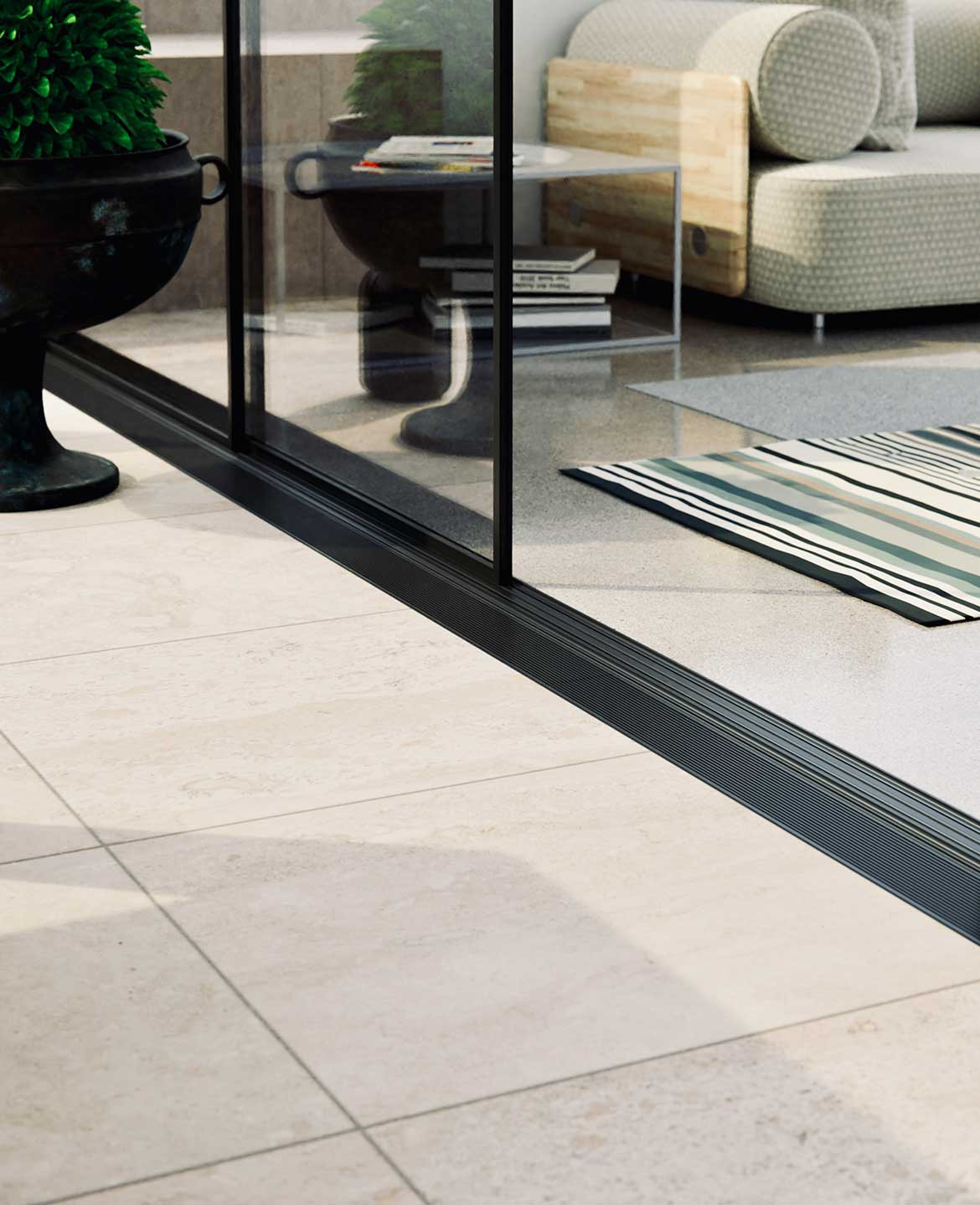 Stormtech's threshold drain allows for uninterrupted access between indoor and outdoor living areas, and is totally mobility compliant – which means for a quicker drying outdoor area, and when you're carrying a tray of drinks or a bringing out something for the barbecue, there's no risk of tripping on any cumbersome ledges or steps.
The low-profile design of the Threshold Drain features a linear stainless steel drainage system, which conceals a channel section for door tracks with the external linear grate sitting flush beside the doortrack, and in precise alignment with the ground surface. This ensures the smooth, uninterrupted flow between the indoor and outdoor spaces. The integrated and concealed, sill collects the water and condensation around the doorway, allowing it to flow on to the external drainage system.
The new drain integrates elegantly into sliding door tracks, bi-folds or hinged doors, and is compatible with most major door manufacturers, and thanks to the seven different styles Stormtech offers, it will suit any doorway system.
As one of Australia's most respected drainage manufacturers and suppliers, Stormtech has long been committed to delivering the highest quality drainage solutions for today's unique building projects, and the Threshold Drain is the next step in the journey.
Stormtech's skilled specialists work closely with specifiers, architects, and builders to offer tailored drainage solutions, so you can rely on the team when it comes to installing this new drainage system in your home.
Tags: drainage, Stormtech, threshold drains
---