Sydney is the largest and oldest city in Australia. As such, it is something of a cultural melting pot when it comes to architectural styles. The architecture of Sydney has clear influences from Georgian revival, Expressionism, Baroque, Minimalism, Industrialism, Neoclassicalism, Stripped Classical, Art Deco, Modern Expressionism and many more design movements. If you can name it, there is a building in Sydney that has been made in the style.
One of the most popular architectural styles in Sydney is Gothic Revival. This includes such iconic old buildings as St Mary's Cathedral, the Abbey, Hunter Baillie Memorial Presbyterian Church, Fernleigh Castle, Highroyd, and much of the University of Sydney. If this interests you, you could always book in for an architecture tour of Sydney which will take you on one of the world's most diverse architecture walks.
The Gothic Revival movement reached the height of its global popularity in the 18th century, bringing back many of the principles of Gothic design to an increasingly industrial world. This was early days for Sydney, which was founded in 1788 (towards the end of Gothic Revivalism). However, classic staples of gothic revival design remained popular in Sydney architecture for many decades to come, evidenced by the influx of tall buildings, intricate aesthetics, architectural mouldings, expansive walls and pointed arches.
History of architecture in Sydney
The first substantial buildings designed and built in Sydney were the primary works of architect Francis Greenway. Later years saw a shift through Victorian architecture to Federation style. Many of Sydney's first buildings were later destroyed after the Second World War to make room for the cities high-rise buildings (after height restrictions were officially lifted).
These new buildings were designed by Harry Seidler, and Australian architect who worked alongside international architects Jean Nouvel, Richard Rodgers, Renzo Piano, Norman Foster, Frank O. Gehry and Jørn Utzon. These names dominated the Sydney cityscape over the next few decades as Australian architecture began to evolve a distinct style of its own. This saw Sydney through to the 2010s and into the current design styles, which is a mix of modernism, revivalism, and nostalgia movements such as the immigrant nostalgic and Australian nostalgic architecture.
Famous Sydney architects
Sydney has nurtured some of the world's best architect and architectural firms throughout both modern and historical times. Such names include:
Francis Greenway
Jørn Utzon
John Verge
Edmund Blacket
Neville Gruzman
Alfred John Brown
Benjamin Blackhouse
And Australia's more recent stars:
Glenn Murcutt
Alexander Tzannes
Harry Seiidler
Robyn Boyd
Kerry Hill
Lego architecture
Glenn Murcutt is probably Australia's most famous still-practicing architect. He is known across the globe as a champion of sustainable architecture and design. Glenn Murcutt has personally pioneered the development of climate-responsive buildings in Australia, with examples such as the Kempsey House and Marika Alderton House. In 2002 he won the Pritzker Architecture Prize, one of the most prestigious awards any architect could ever hope for. Read more about the life and career of Glenn Murcutt.
The most iconic Sydney buildings: a look at the best architecture Sydney
5. Centrepoint tower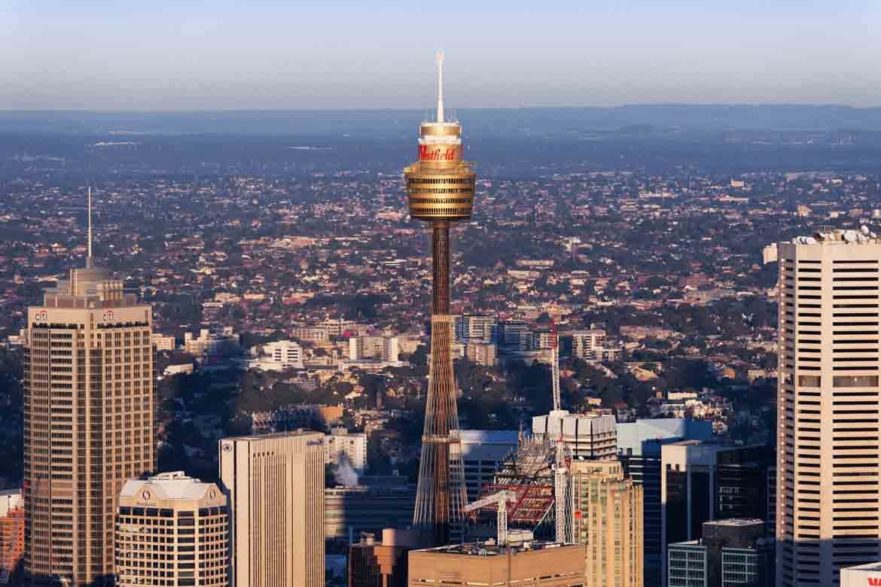 How high is centrepoint tower?
Centrepoint tower, also known as the Sydney Tower eye, is the tallest building in Sydney. At 309m, it is one of the tallest buildings in Australia – coming in behind the Q1 tower on the Gold Coast and the Australia 108 in Melbourne. The interior architecture is just as impressive as its exterior, housing a variety of commercial hospitality and retail companies including: a 4D cinema, observation deck, skywalk, kiosk and gift shop. It is one of the most easily recognisable figures on the Sydney skyline.
4. Sydney school of architecture design and planning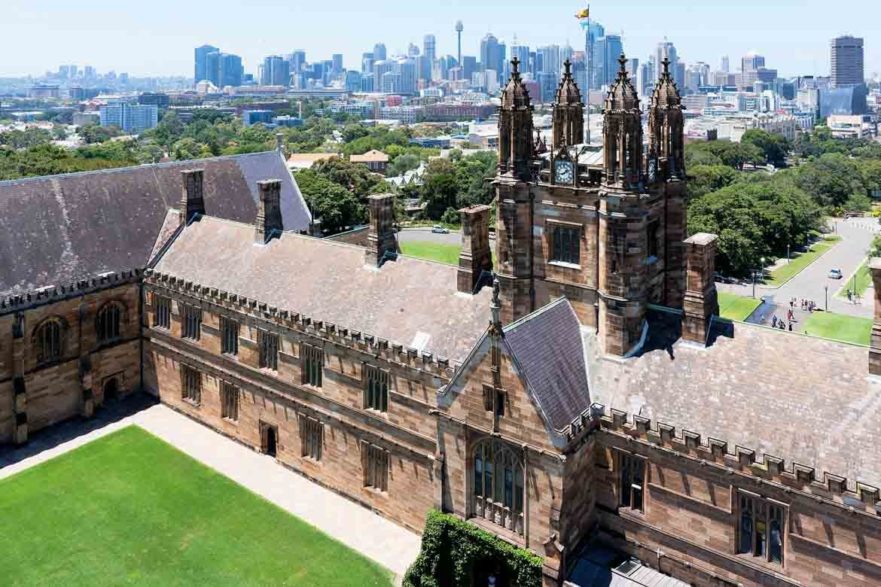 Sydney University has nurtured young Australian building designers for nearly two centuries. A behemoth in preparing bight minds for architecture jobs, the impressive school of architecture reflects the talents of the students within. The Sydney school of design is one of the world's top 25 schools for architecture and built environments. They have pioneered advancements in innovative architecture for decades.
3. The quadrangle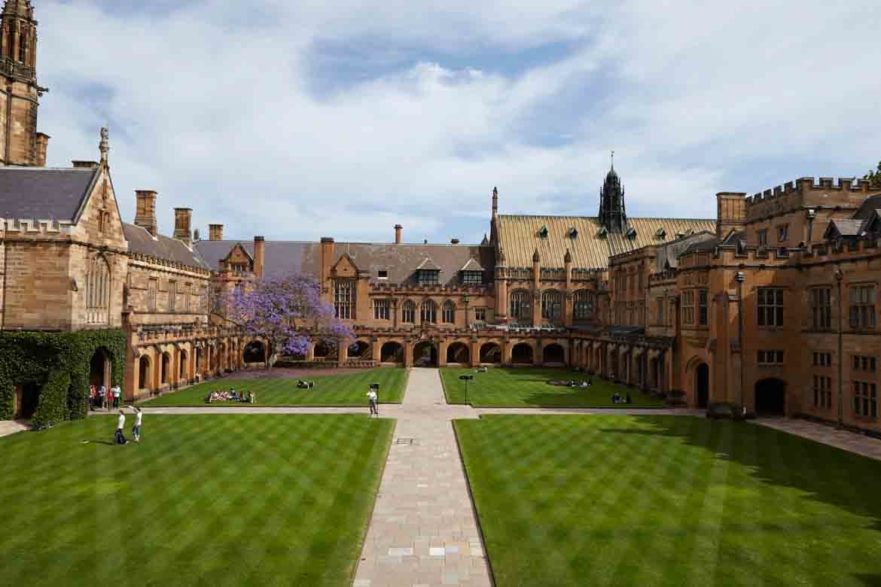 University of Sydney architecture is among the best architecture in Sydney. It is certainly one of the most iconic. The gothic revivalist buildings stand proud alongside a lush Australian landscape which has inspired university students for generations.
2. Sydney harbour bridge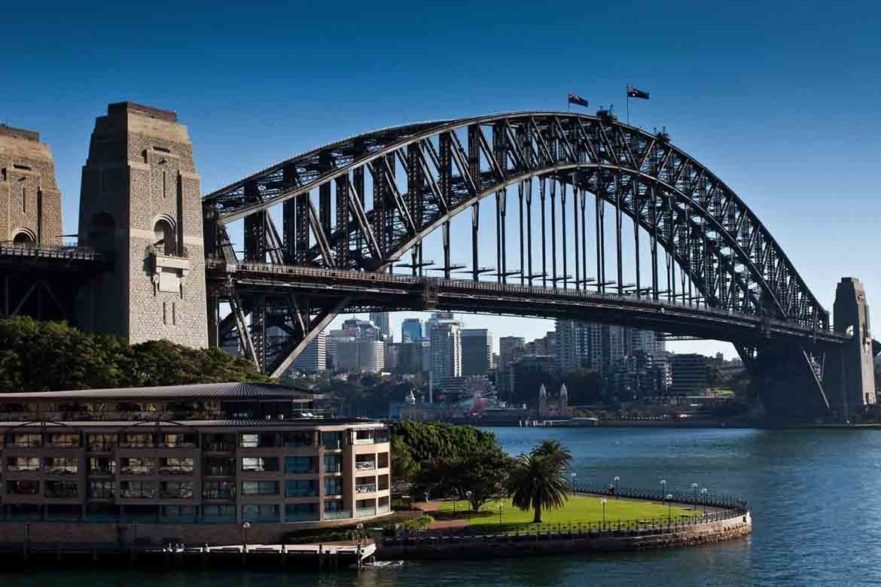 The harbour bridge is perhaps one of the finest examples of postmodernist architecture in Australia. It is also the tallest steel arch bridge in the world, and the sixth longest spanning arch bridge. The iconic arched shape was actually chosen as a way to cut costs because it was capable of holding heavier loads. The Harbour bridge is a product of the many different styles which inspired architect Dorman Long including Roman, Baroque, Egyptian and Art Deco.
1. Sydney opera house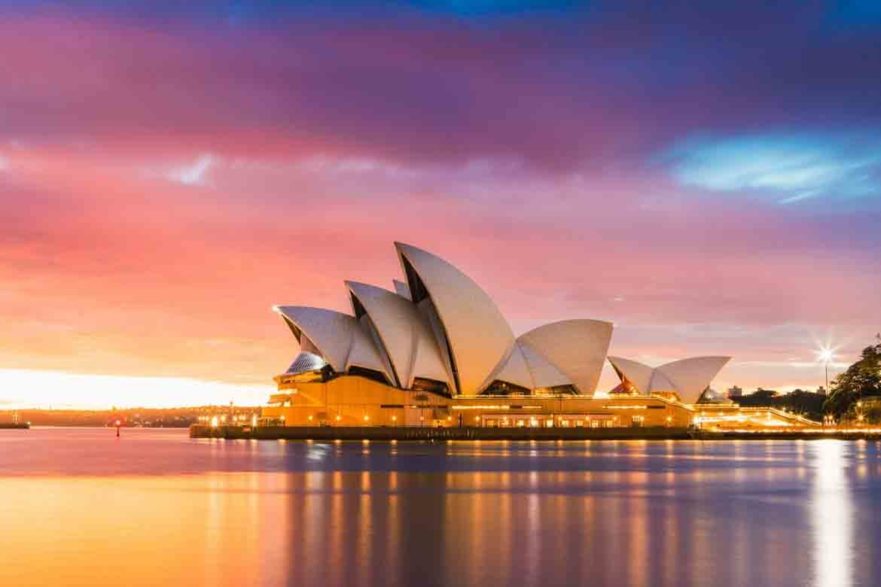 One of if not the most famous buildings in Sydney, the opera house strikes a recognisable figure against the harbour. Over the years it has become an international symbol for Australia. Designed by famous Australian architects Jørn Utzon and Peter Hall, the Sydney Opera house is a fine example of modern expressionism.
The iconic shell-shaped roof design evolved slowly, a ground-breaking project of spherical geometry which forever changed 20th century architecture. Since its construction, the Sydney Opera House has served as Australia's most prestigious performing arts centre, housing multiple ballets, operas, and even Rockstars such as Sting.
---