Food + Design travel tours have carefully compiled the ultimate tour for cultural elitists, aiming their product at a niche who enjoy the finer things in life.
Find out why 47 million tourists visit New York each year when you take part in one of Susan Weir's hand-picked  food and design tours of the Big Apple.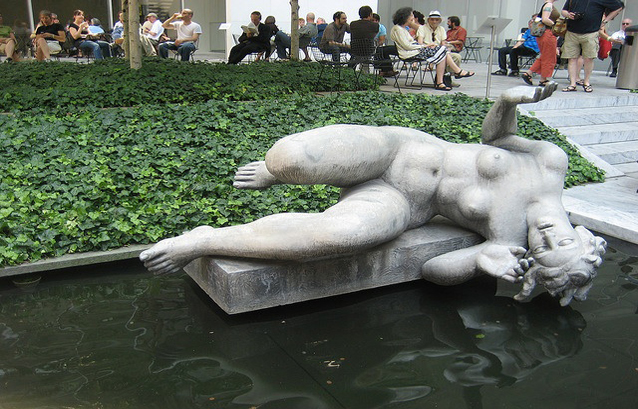 Courtyard garden at the Museum of Modern Art.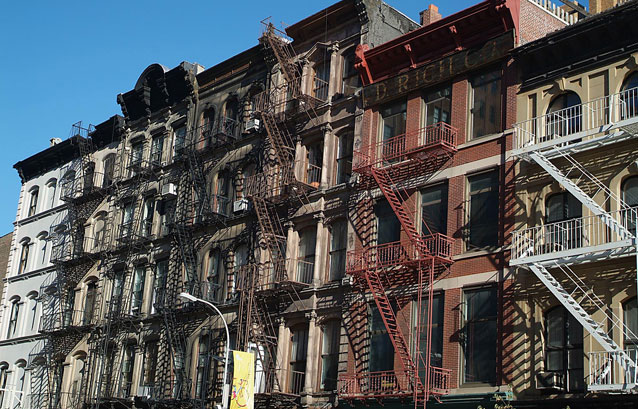 Greenwich Village
Tour Guide Susan Weir, who curates all the tours, has spent twenty years of her life living in the 'city that never sleeps'. Her design credentials alone span from being an internationally published, award-winning interior and industrial designer, to holding a Bachelor's degree of Industrial Design AD (Pratt Institute New York and the Royal Institute of Copenhagen).
Susan has also completed her Masters in Design (University of Technology Sydney) and over time has become a food and design connoisseur of her hometown. On her five-day tour Design Hunters will get to immerse themselves in New York's cosmopolitan eccentricity (and tuck into some hearty New York fare along the way).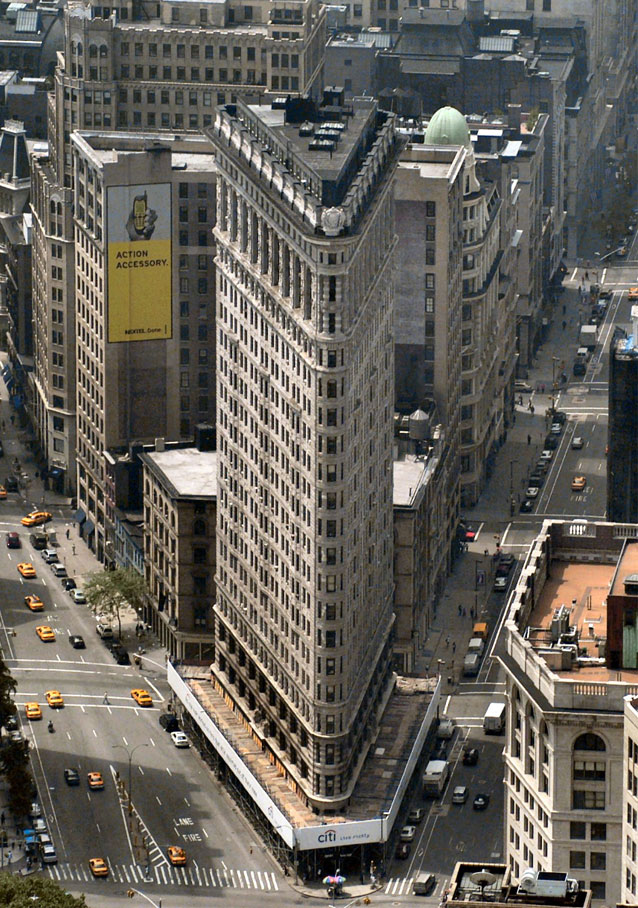 Flatiron Building
From classic 'old' New York to mega monster 'new' New York, Weir's well-planned tours help visitors explore and get inspired. Small tours, take place in the Northern Hemisphere's Spring with starts dates of 30 April, 7 & 14 May 2012. Weir insists that Springtime in New York ensures guests can enjoy 'cherry trees blooming along the avenues, crisp change of season air and real New Yorkers out and about on the street after having socked away their winter coats' .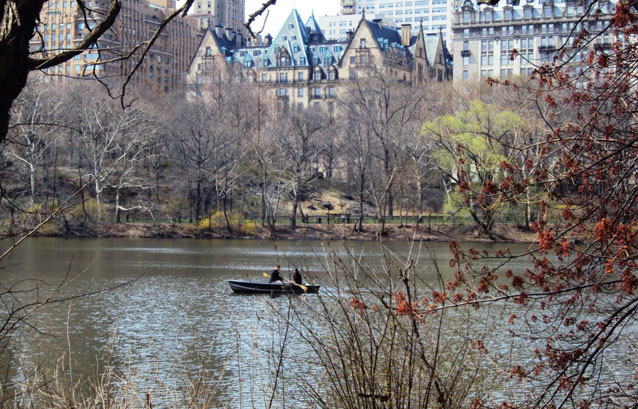 Central Park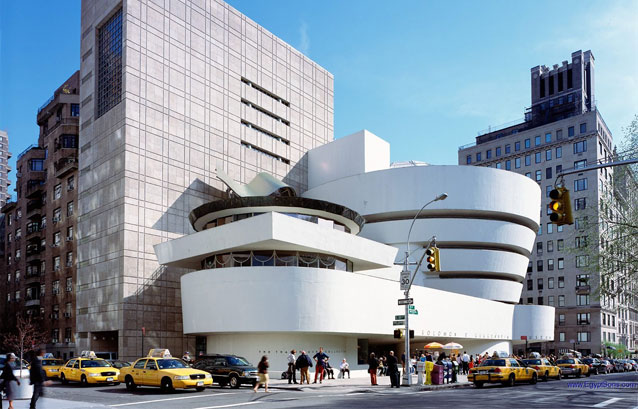 Guggenheim Museum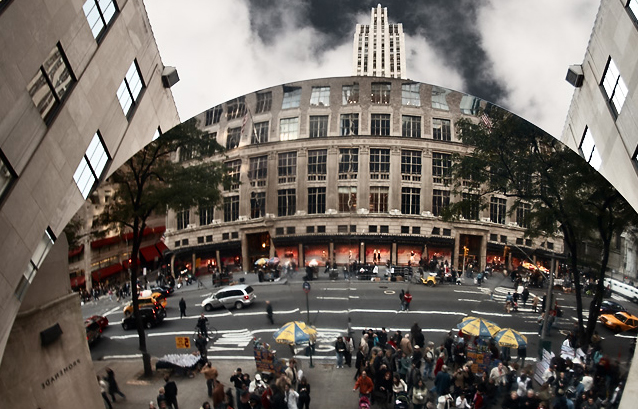 Anish Kapoor's sculpture Sky Mirror in New York City.
In addition to the glamour and sophistication Weir wants to share with visitor, her design tour also takes tourists deeper into NYC showing the great metropolis as a rich collection of towns. Each day of the tour Weir explores an iconic not-to-be-missed precinct  such as Soho, Greenwich Village, Midtown and Central Park. Susan says guests will get a taste of Soho's chequered past; of sweat shops and artist squatters lofts, before encountering the street chic wine bars, designer boutiques, open air markets, and galleries that have now taken up residence there.
"Remnants of Soho's true history are still evident in the cobble stone streets, cast iron façades and light industrial loft buildings," says Weir.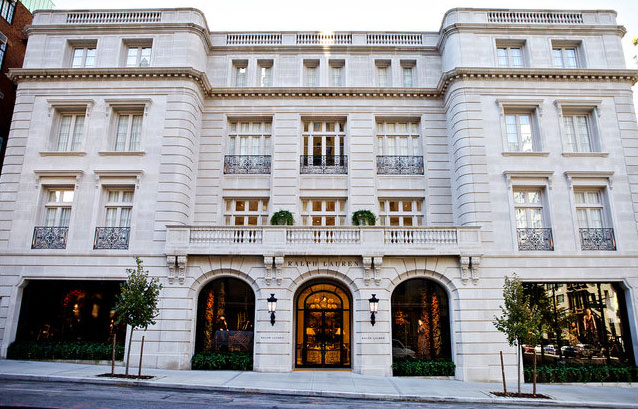 Ralph Lauren Beaux Arts style Mansion on Madison Avenue.
"Greenwich Village is another beautifully preserved neighbourhood that's home to artists, musicians and writers. In between the classic New York brownstones that line winding streets we'll find rare and treasured green spaces, stroll around the funky, independently owned shops and eat in the restaurants that give the Village its distinct character," Weir enthuses.
The Food + Design 2012 Tour also takes in iconic Midtown along Fifth and Madison Avenues.
She insists that art and design will not be enjoyed at the expense of food and wine. Guests can rest assured that each day of walking and discovering will include a nice long respite at a choice bistro or café where visitors can savour the riches of New York's multicultural cuisine.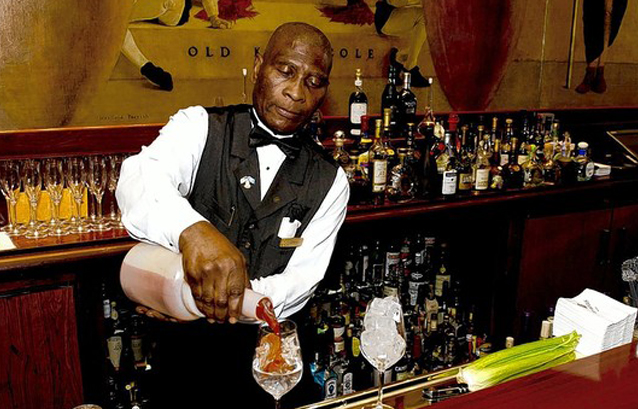 Old King Cole Bar, St. Regis New York City
The next tours start in late April 2012, Springtime in New York!
Tour 1: 30 April to 4 May 2012 
[nearly fully subscribed]
Tour 2: 7 May to 11 May 2012
Tour 3: 14 May to 18 May 2012
All tours are contingent upon reaching a minimum of 10 participants
For more information and tour description:
Website: foodanddesign2012.com
Email:  funkytower@gmail.com
Tags: food and design 2012, New York City, susan weir
---