Comfort is an essential part of what makes a house a home – yet comfort and sleek, minimal design don't always go hand in hand. The new Reo II collection from King, however, cleverly combines elevated functionality with an elegant aesthetic to revolutionise the recliner for contemporary living.
"The benefits of a recliner are that they offer you a full body comfort experience, like a luxury cinema but in the comfort of your own home," says Alinta Lim, Senior Designer at King. "With Reo II, it's off the floor and it's a lot sleeker than what you might expect from a conventional recliner."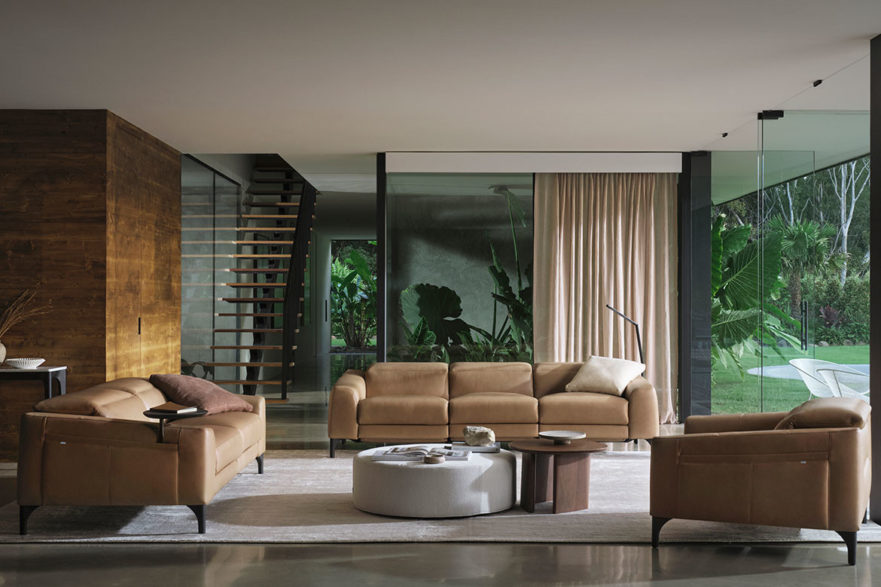 An evolution of the popular Reo collection of recliners, Reo II features some impressive updates from the in-house design team – think elegant, narrow arm rests, wrapped seam detailing, and improved internal mechanisms that offer smoother operation. Like the original Reo, Reo II is available as either a fixed or fully reclining sofa, in four sizes ranging from a generous armchair with matching ottoman to a three-seater sofa. Each iteration features the same timeless design language, with negative space beneath the seat and tapered timber legs that create less visual impact to make a room appear more spacious.
While the design language is sleeker than ever, the Reo II still offers unbeatable full-body comfort. The fixed versions feature a headrest that transforms from a folded position to a high back with an effortless gas strut mechanism; and the fully automated reclining version unfurls from both the headrest and footrest for the ultimate in at-home relaxation.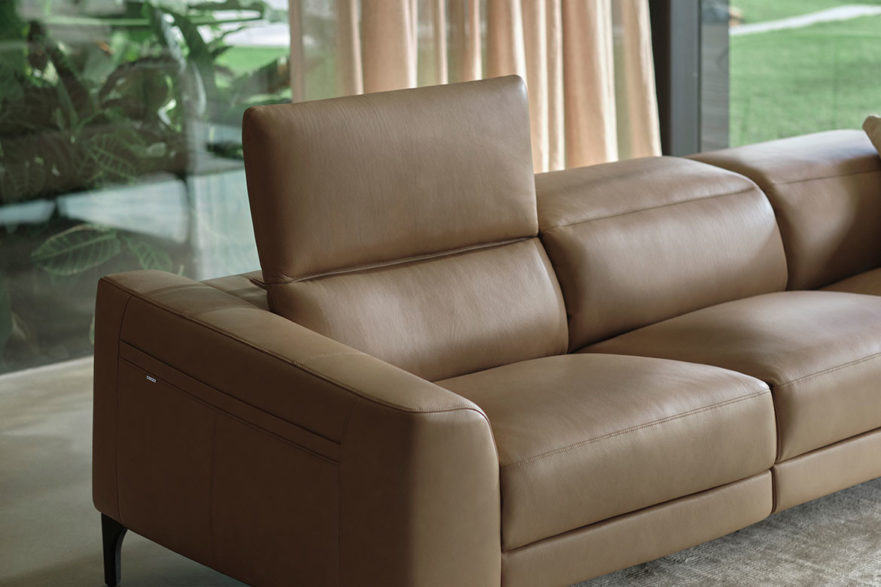 The entire collection benefits from the Postureflex Seating System, a steel suspension system inspired by European automobile design that works in unison with the renowned King galvanised steel frame to provide unmatched support and longevity.
King is dedicated to elevating the everyday through thoughtfully designed furniture that makes life easier and simpler – a mission that has been at the heart of the company since it was founded in 1977. Reo II embodies this philosophy, with updates from the original Reo that make it even better suited to contemporary living.
Reo II boasts the option of smart pockets that allow you to power smart accessories, such as LED reading light, wireless charging table, and SONOS-compatible speaker bracket; and there's the option for the recliner mechanism to be battery powered so it can sit anywhere in the room without the need for unsightly cables. "With Reo II, it was a process of improvement," reveals Lim. "Generally as designers, we like constraints. Through constraints there are parameters where you can find opportunities for innovation."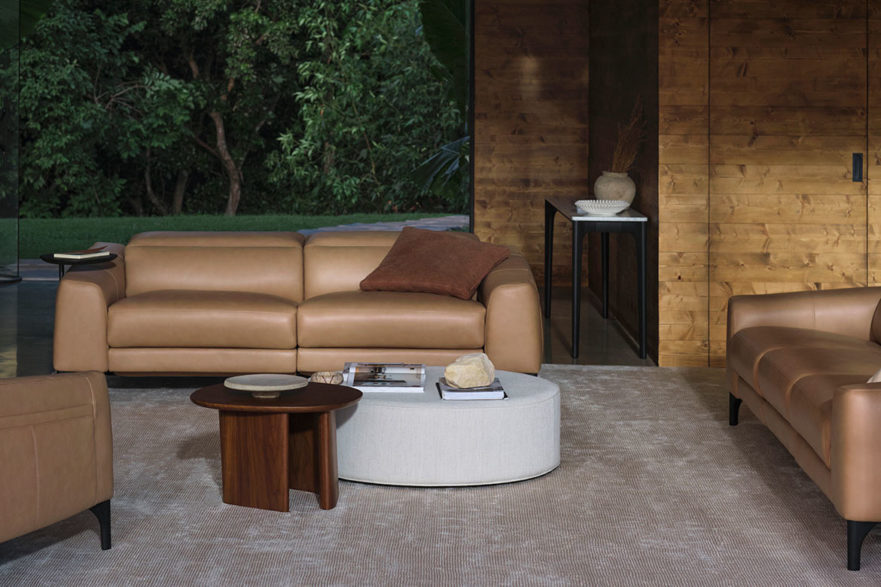 As with all King furniture, careful attention has been given to the material selection by the in-house textile development team. Sumptuous Italian leathers from some of the world's leading tanneries have been used, chosen for the way they will develop a beautiful patina over time and prolong the life of the recliner. "They're fantastic to work with – especially on a product like a recliner," says Lim. "You know that with the rubbing and wear [the leather is] actually going to get more beautiful with age."
This approach isn't only aesthetically driven, it's also a study in how to create sustainable products through longevity. Not only does the leather have a long life, but the galvanised steel frame has a 25-year warranty. "That gives you the confidence that what you're buying is for life essentially," says Lim. And, when it's finally time to refresh the sofa, it can simply be recovered by the in-house specialists at King.
The Reo II collection sets a new standard for relaxation at home. As Lim so succinctly puts it: "With Reo II, you can have that full-body comfort experience without sacrificing on style."
---