From the very first glance through to the moment you leave, the Dark and Light houses by FutureFlip are feats of contemporary design that incorporate the best of natural Australian materials with modern fittings and finishes.
The façades of each are at once contrasting and complementary, with the dark house rendered in warm timber slats and the light house featuring white breezeblocks. In terms of silhouette, the properties are twins, but their personalities are far from the same.
Walking through each house, a sense of openness is evident in every room. The bedrooms are light-filled and airy, living spaces make the most of natural light, and every material selected brings a sense of the outdoors inside. We see this with startling clarity in the open-plan living, dining, and outdoor recreation areas, where the raw materiality of Australian timber ties the spaces together.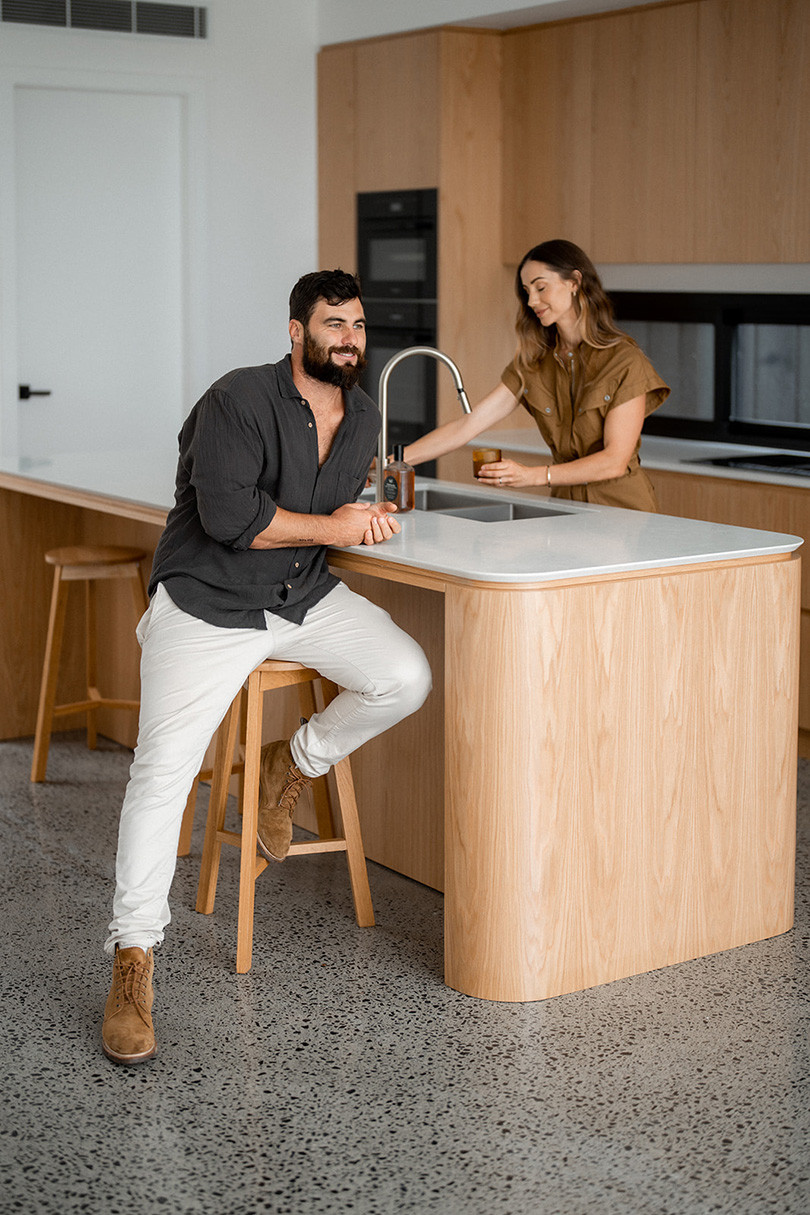 The brains behind 25 Salisbury Street's design is Neil Hipwell of FutureFlip. FutureFlip is a young, innovative building company that focuses on high-end residential constructions, particularly duplexes, and with Neil Hipwell at the helm it's clear why the company has completed over 100 spectacular designs.
Part of Neil's success is his deep understanding of what makes a home feel like a home: the answer often lies in the kitchen. As the heart of a home, it's crucial to have beautiful, functional, and versatile appliances on offer. With this in mind, Neil reached out to Miele to supply several kitchen appliances for this unique development.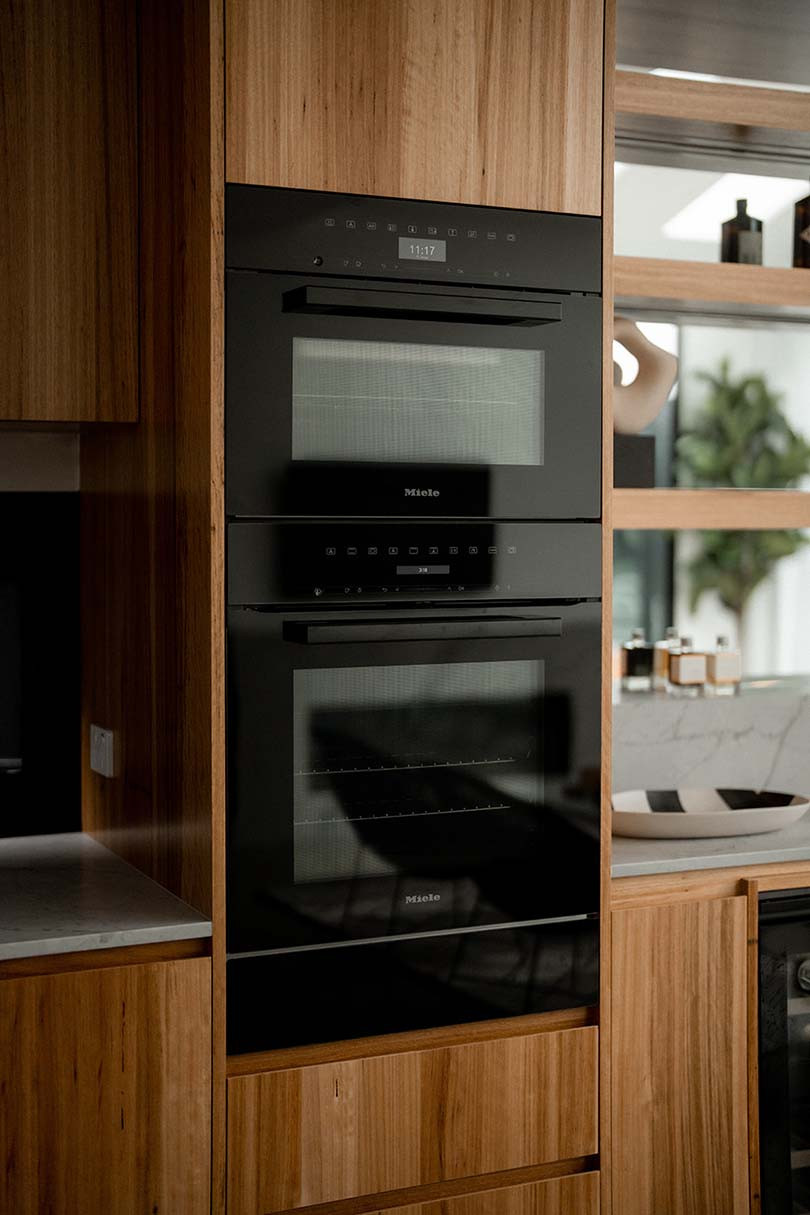 Miele boasts more than 100 years of success in the appliance industry, and with a core philosophy of craftsmanship, performance, and sustainability, a collaboration with FutureFlip was a match made in heaven. Within this home, it's clear that Miele is the perfect choice for a high-end family home set in one of Sydney's most sought-after suburbs.
25 Salisbury Street features an array of Miele appliances, elevating the everyday kitchen routine that every family home requires.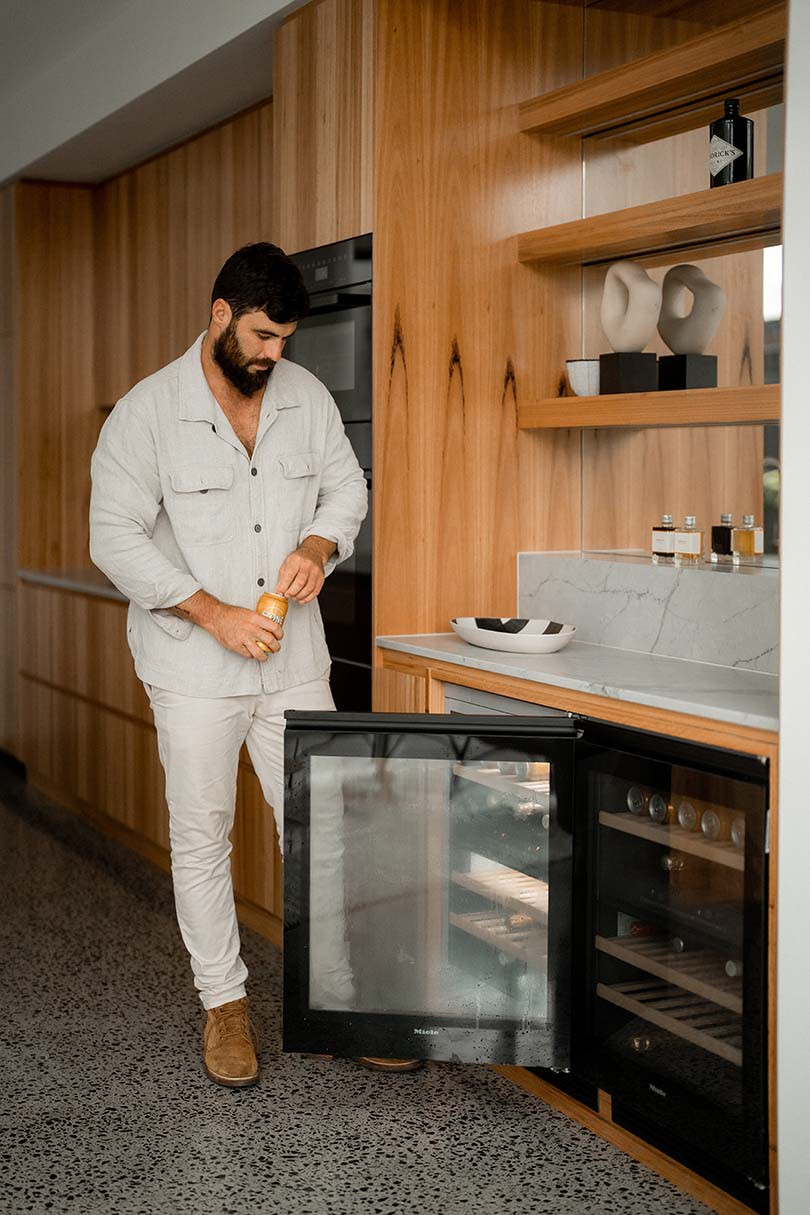 Watch our interview with Neil Hipwell as he touches on all things modern residential design, the inspiring collaboration between FutureFlip and Miele, and his insight on how to create the perfect kitchen for the family home.
–
---