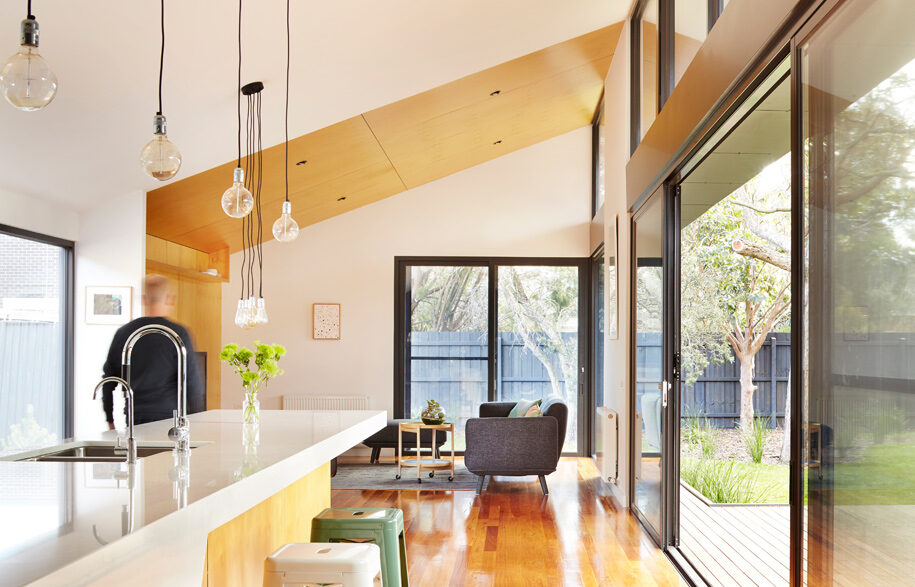 An unexpected outcome to a mid-century classic
Often it's the journey and not exclusively the destination that brings joy and excitement to life. The journey through this project begins by entering through a renovated semi-detached clinker brick 1940s house towards a new rear extension. 
The modest-sized 'ex' housing commission house in Hampton is located on a generous 620m2 allotment, allowing for Nic Owen Architects to fulfil the owners brief – more space, updated amenities and desired a strong connection to the outside, while also creating a tranquil, calm and relaxing environment to call home.
Respecting the existing neighbourhood character, the renovation and new addition celebrate the original features of the home, with most of the original home remaining and new works hidden at the rear. The new addition is filled with natural light, and with vaulted ceilings and an abundance of space this new extension adds modern life to a tired mid-century classic.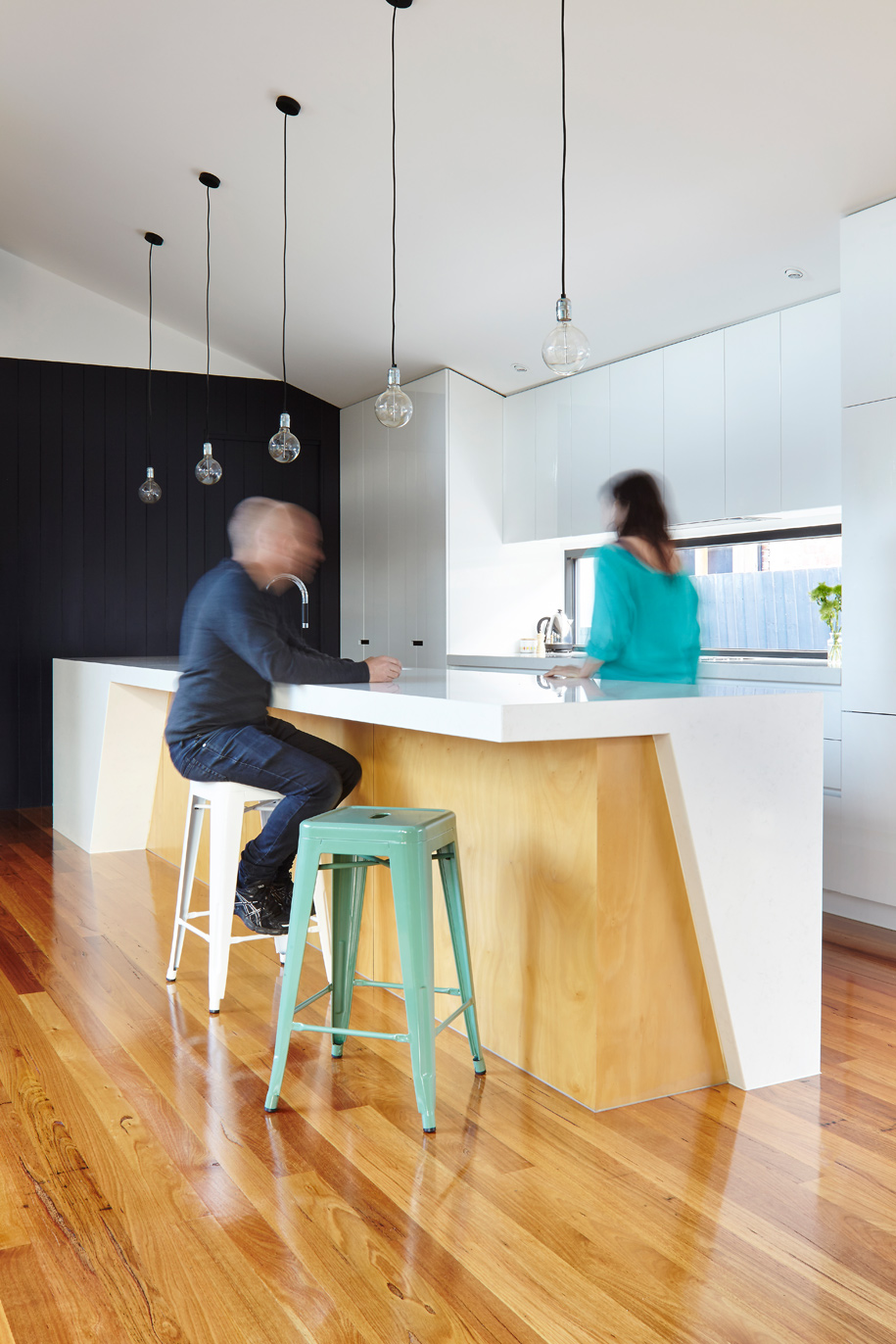 "1940s housing commission clicker brick semi-detached houses can be thought of as new versions of the well loved Victorian workers cottages," explains architect, Nic Owen. "Modest in size but worth respecting and retaining. There are no heritage controls on this house but there was a strong desire to preserve and value the original architecture and streetscape appeal."
From the entry, the existing hallway directs you through a black timber clad curved tunnel where the end is not visible. This dark hall separates the original house from the new works. "The destination is a surprise, the mystery a waits as you track on," Owen explains. "A large light weight timber structure emerges that presents the new open plan living spaces. This tent like space is orientated to the north surrounded with glass and timber and extends outside with a timber deck."
Nic Owen Architects
nicowenarchitects.com.au