The most successful outdoor living areas are achieved through a sensitive merging of cues, taken from the natural environment and from interior design. It's that sense of inner life, masterfully carried into the outdoors where everyday activities and moments of rest and recreation are enhanced by an interplay of climate, plant life, functional features, furnishings and aesthetic flourishes.
For award-winning landscape designer Justin Dibble, director and principal designer of Fluid Design, his practice centres around "creating outdoor living".  His Brisbane-based studio works on residential landscape projects from the Sunshine Coast down to Sydney, and they all have one thing in common – they are designed for 'living in'.
Making the connection between lifestyle and landscape
Dibble's design approach begins with a thorough and deep understanding of what a client wants their garden and landscaping to do for them. What look and feel suits their family and the environment along with how it will increase the value of their property.
"I want them to tell me a story of what their dream garden looks like," he says. "Good design is not just about the block itself, it's about the family who will be living in and enjoying the space. Meeting a family's needs and wishes is our main focus."
The way we regard and use the outdoor space around our homes has really evolved over recent decades, Dibble says.
People now consider the investment they make in their domestic landscape and have a better understanding of the value it adds both to their lifestyle at home. We are creative by nature, Dibble says, and people "get excited" thinking about how the outside space is designed and how it will look and feel once completed.
"People also have a better understanding of the property market and the value a well-designed outdoor landscape adds to their property. They recognise it can be what sells a property and gets a higher sales price than others on the market. In the past, I don't think people saw the value of it nor the return on investment."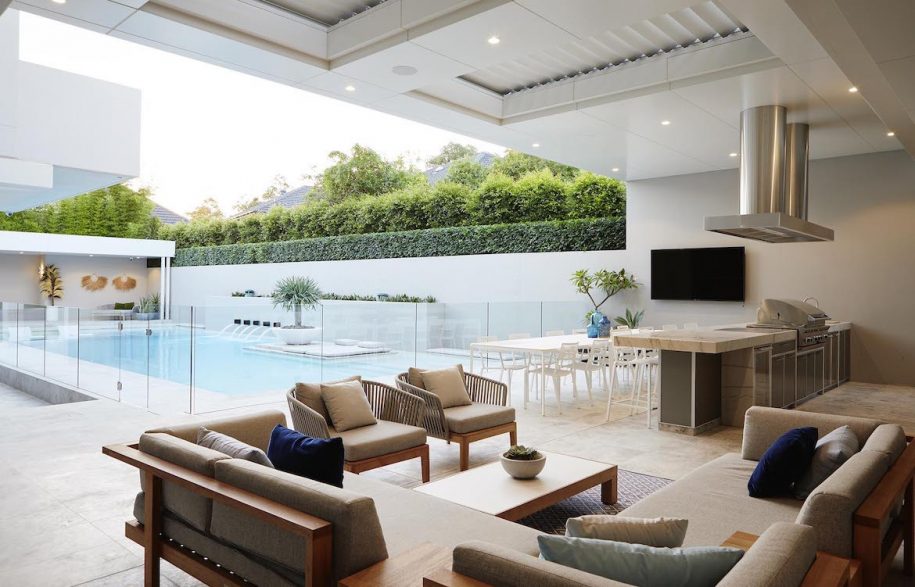 From flowers to furnishings
When Dibble designs a project, he includes conceptual layout for furnishing the spaces. There are places to sit and have a cup of tea, somewhere to sip cocktails and chat or take a sandwich outside for lunch.
"Every space has got to have a purpose, a use. So there has to be some sort of seating arrangement that draws people outside. Within our designs, we love to create so many different spots for people to enjoy depending on the season or simply the time of day – or night."
There will be places that are full of sunshine in winter, and cooler shady areas for summer days. Designing outdoor rooms really mirrors many of the living areas found inside the house including a dining area, living area and an outdoor kitchen.
He says by adding furniture to the plans it helps clients to understand the purpose for what the landscape architect is creating as an overall outdoor experience and helps them see themselves in the garden areas.
"Most people want that – they want the table for meals, the garden seating area and the sunlounge by the pool."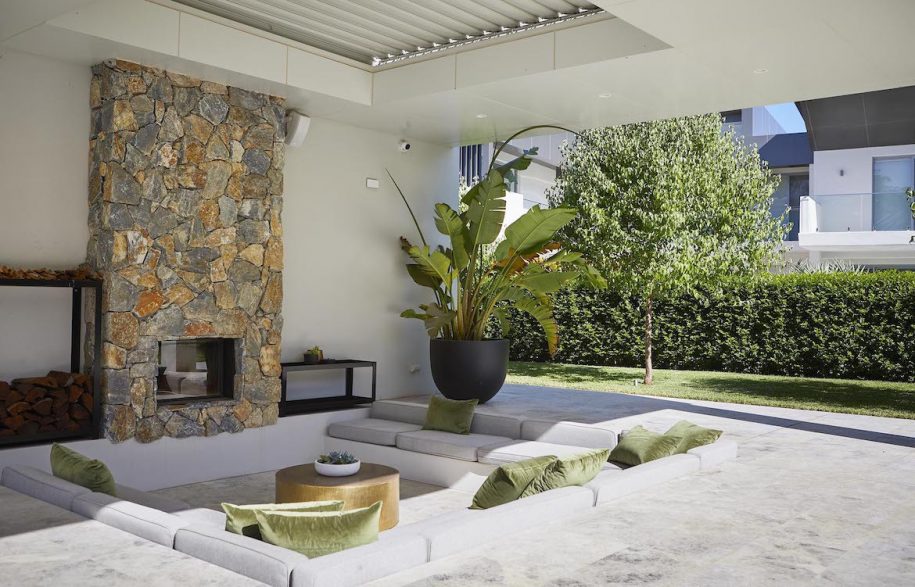 The merging of interior and outdoors
The King Outdoor Collection is crafted to withstand harsh Australian conditions, the brand focuses on timeless designs that bring the comfort indoor furniture to outdoor spaces. The concept of the 'great outdoors' is expressed on the intimate, patio or garden level.
David Hardwick, King global head of product, says the affinity with the outdoors in Australian lifestyles along with the diminishing of the distinction between indoors and outside in architecture informs the design of King products. The design ethos is relaxed, casual, unadorned and enduring.
"Increasingly we're designing products that are suitable in materiality, function and aesthetic for both indoor and outdoor living.  This reflects the increasing importance of outdoor spaces in people's homes and with this, like in architecture, the distinction between the furniture for these two types of spaces has narrowed.
"We devote a lot of time in the product development process to ensure we bring the same level of comfort and functionality to our outdoor collections as you would experience Indoors."
Design also connects inside and outside in an experiential and aesthetic flow.
"With the spaces now so inter-linked it's important that the styles and materials work well together and provide a seamless transition from one space to the next.  When designing outdoor seating, the spaces are much more dynamic and the furniture as a result is flexible and designed to be open and inviting from all angles."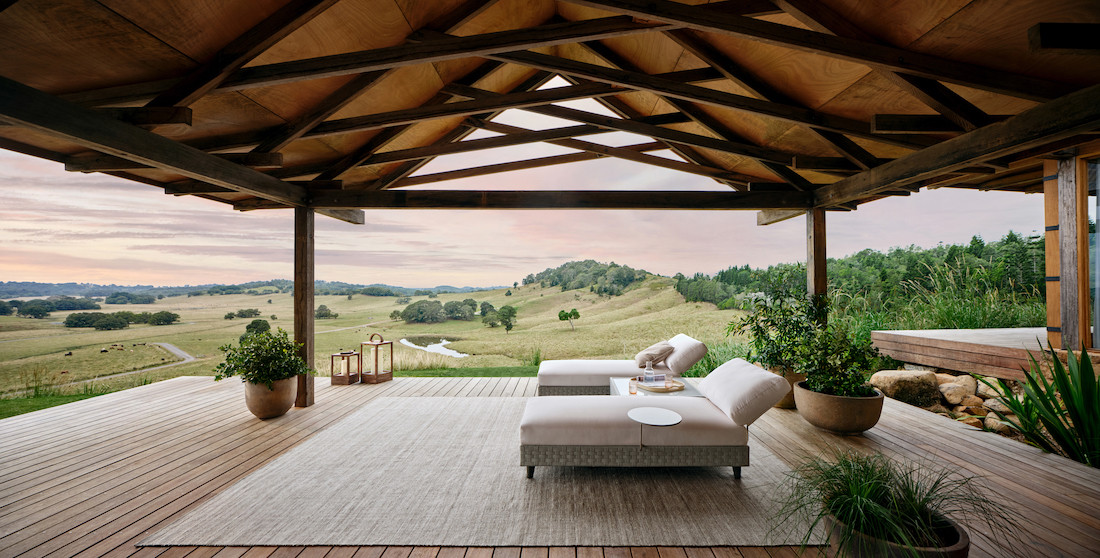 Experiencing nature-enhanced wellbeing
In a busy urban life, having an outdoor area that encourages spending time surrounded by plants and the elements gives a dose of the kind of mental, emotional and physical wellbeing that comes with going on a bushwalk or other nature-based recreation.
Dibble compares being outdoors in the garden to being a cleansing, satisfying feeling like going on a hike in the mountains and breathing the fresh air whilst enjoying the sounds of nature.
"A garden is that kind of restorative thing," he says. "Once you have actually experienced having a nice well thought out garden you will most definitely appreciate the investment and the years of enjoyment it brings."
---