Neither large-scale system nor mere object, Unit by Cesar stands as a highly functional midpoint between the two. Bridging the functionality of practical design and the intimacy and warmth of homey kitchen style, Unit offers a new perspective on space in the kitchen – reinvented with a view to total freedom of composition.
In the era of global interconnection, design is exploring new paths oriented toward flexible but timeless solutions of exceptional quality. This is what drives Cesar to create totally original products, designed to supplement and enhance its previous collections, and offer a highly personalised alternative.
Hence Unit, a design solution inspired by the professional kitchen, reinterpreted in the light of the particular aesthetic and functional demands of the domestic environment. "We conceived Unit as a 'bridge' project," explain designers Cinzia Cumini and Vicente Garcia "Capable of linking the crude aesthetic of professional elements, given by their essentially practical purpose, with more harmonic and elegant forms, better suited to the home interior"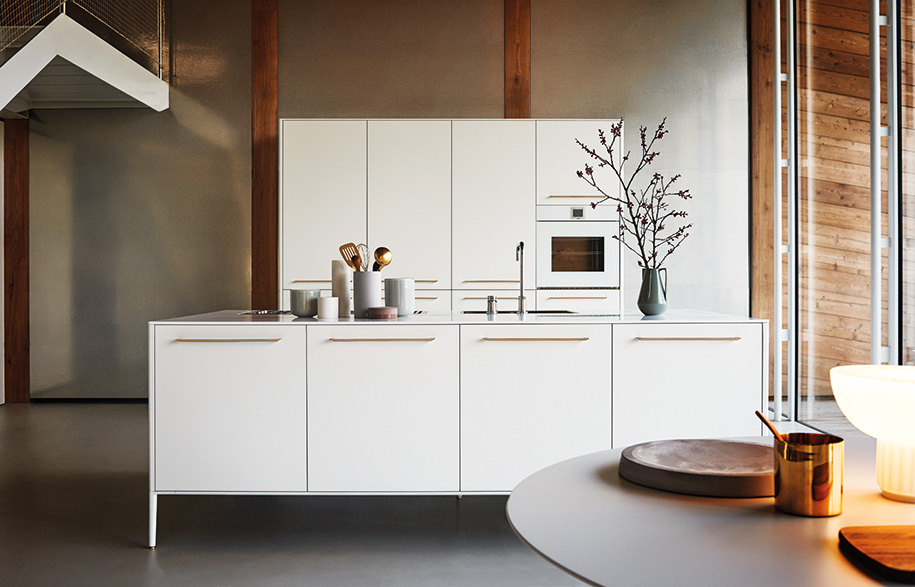 Available in Australia through thinkdzine, the launch of Unit is also the unveiling of a range of new finishes. With Unit, thinkdzine is launching releasing the first scratch resistant painted door finish, going by Structural Lacquer – a finish that is characterised by a textured surface and metallic pigments, making the six colour options reflecting differently with alternate exposure to the light.
Alongside the Unit display, thinkdzine is also releasing the first solid, stainless bench top in 6mm, available in two finishes and with optional integration of sinks.
The design of Unit itself is entirely free of sharp edges, bringing to mind classic archetypal lines, and aims to redefine the kitchen space in an incomparably creative way. Its ease of relocation and adaptability to different spaces, and the way it fits with different styles make Unit a truly versatile piece of furniture, capable of meeting the demands of a society increasingly oriented toward mobility, as well as rising to personal tastes and forms of conviviality.
thinkdzine
thinkdzine.com.au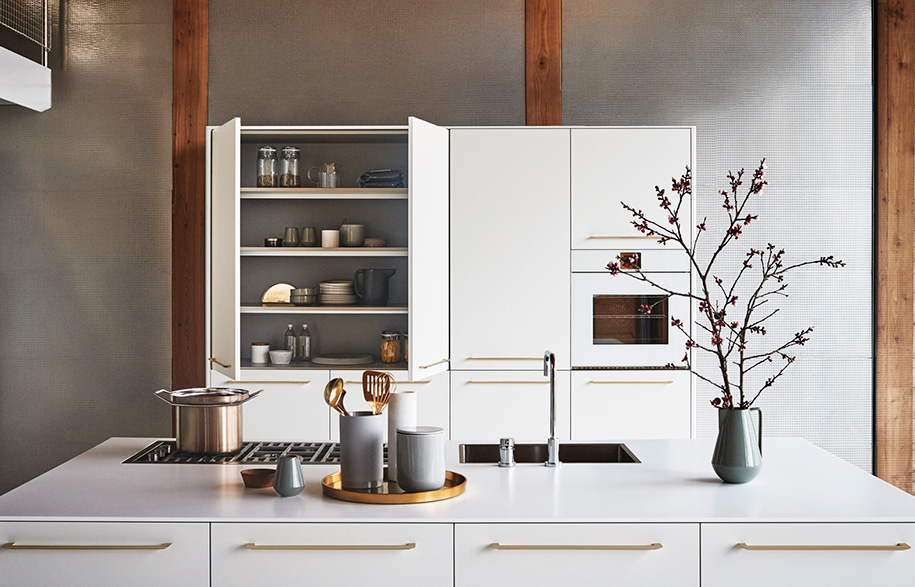 ---