Generosity was key in delivering this outstanding project, from the sculptural building's civic engagement through to the ease and functionality of its living spaces. It's an approach that has not gone unnoticed and which saw developer Stirling Capital and architects MJA Studio pick up both the state and national UDIA awards for High Density Living.
Situated on the rise of Mount Pleasant, which was once considered as a location for Perth's CBD, Cirque is the first significant apartment development in a suburb which is dominated by detached houses taking advantage of the wrap-around river views.
"We were conscious that for the first cab off the rank that they wanted to set a really high benchmark for the precinct, and show how contemporary multi-res dwelling can create an excellent lifestyle experience," says MJA design director, James Thompson.
The result is an exceptionally resolved project that thoughtfully balances amenity and aesthetics at every turn – and curve – of this butterfly-shaped building. That careful consideration is especially evident in the kitchen-dining spaces which feature an extensive package of V-ZUG appliances, including Combair oven, induction cooktop, Combi-Steam oven and Adora dishwasher. Thompson needed no convincing to specify the range, having included V-ZUG in his own recent home renovations.
"In terms of sustainability V-ZUG is a world leader, they've got a great story about how they manufacture, what they're all about," says Thompson. "The aesthetics really fitted in to what we wanted to achieve, just the quality of touch and finish. We were trying to have elements of reflectivity within in the interior scheme and that beautiful black glass finish reflects river and room perfectly. [They're] a really attractive appliance and the way that we could stack the Combi steam cooker and the Combair oven is just really functional and allows accessibility to be cooking multiple things at once; it's the perfect entertainer."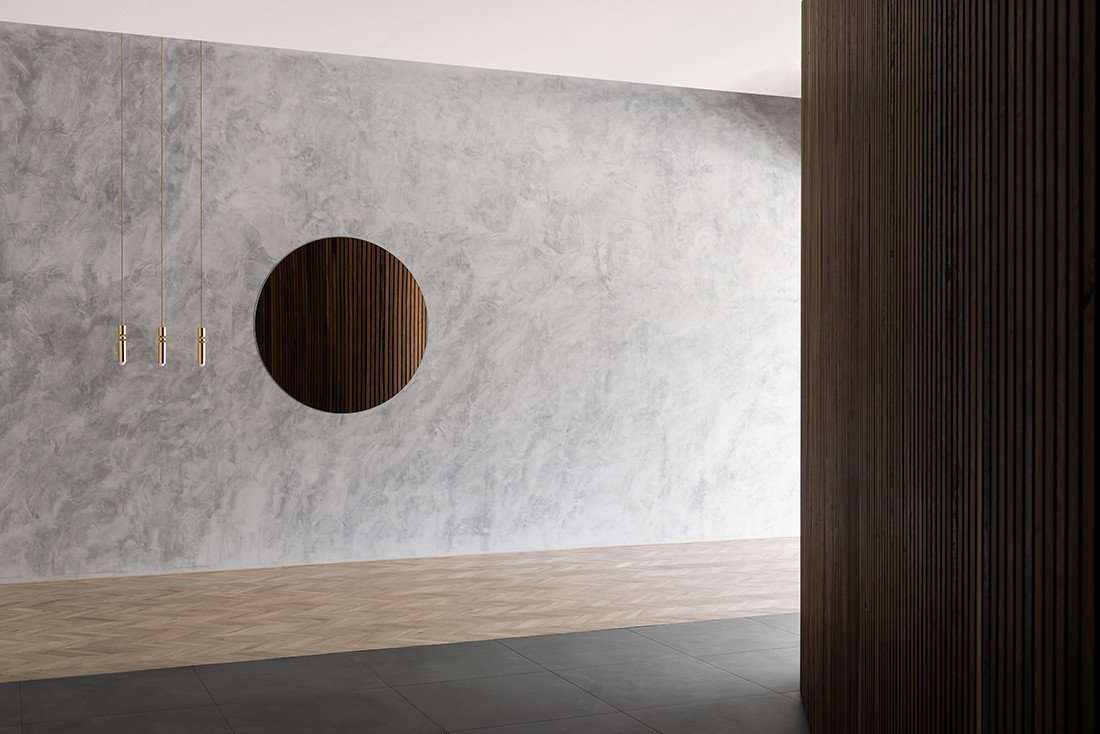 V-ZUG's sustainability credentials aligned with the developer's overall environmental vision for Cirque, as Perth's first 5 Green Star rated apartment complex. In addition to passive lighting and ventilation, maximum rating energy and water fixtures, and low VOC materials, the project also saw 90 percent of construction waste diverted from landfill, 90 per cent of all formwork pipes and cabling was PVC free, and 95 per cent of the steel was sourced from responsible steel makers.
"There was a holistic approach, it wasn't just first principles," says Thompson. "There was a whole lot of thought in terms of generosity to future residents, future neighbours and community." This ethos carries through in the shared residential zones with multiple outdoor spaces, pools and north facing communal gardens, and in the external amenity via the creation of a new laneway, an interactive light art display, and community art and meeting spaces.
"The future of multi-res development is about creating maximum amenity and liveability not just for the people who live there but also for the people of the neighbourhood, ensuring that there's a mixing of existing and new residents, because I think that's how you create better villages and communities: a cross fertilisation of newcomers and people who have been there for a long time."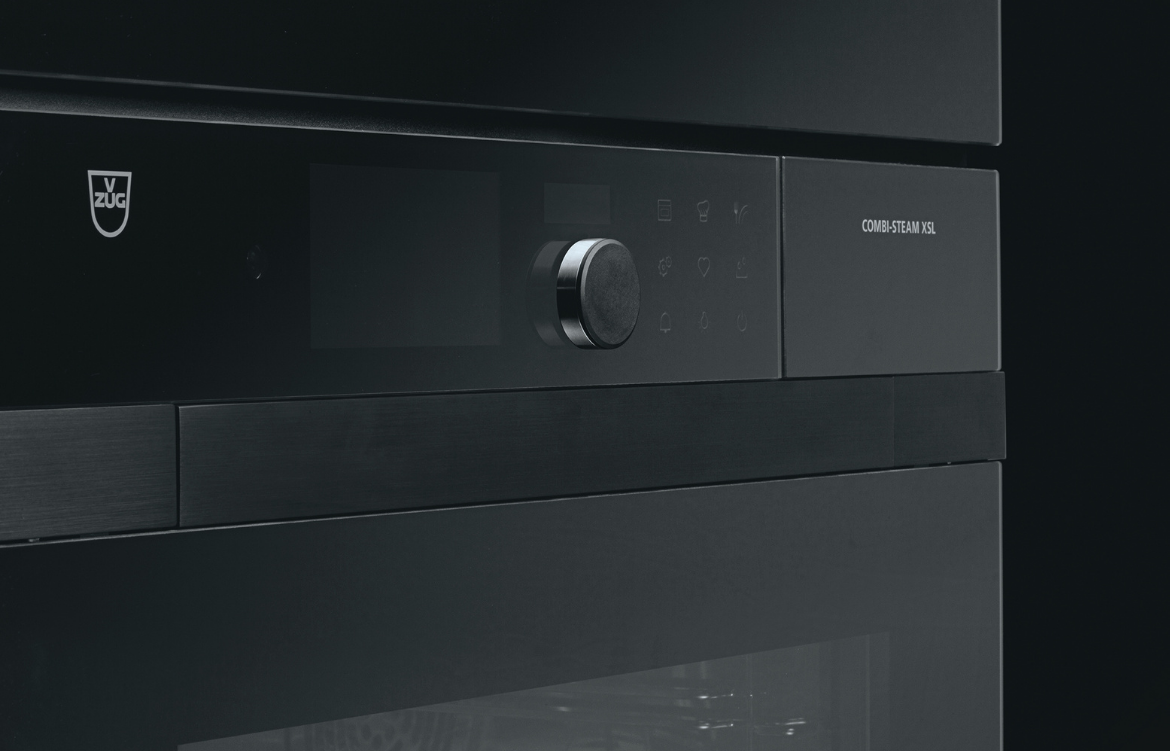 That cross fertilisation was certainly evident in the promotional events for the development, which were held in a display suite featuring a working V-ZUG kitchen, and welcomed down-sizers from Mt Pleasant, right-sizers from wider Perth and young professionals deciding to make Cirque their first home rather than a renovator's delight in the suburbs. Thompson was present at many of these functions and even credits the working kitchen with playing a part in the buyers' decisions.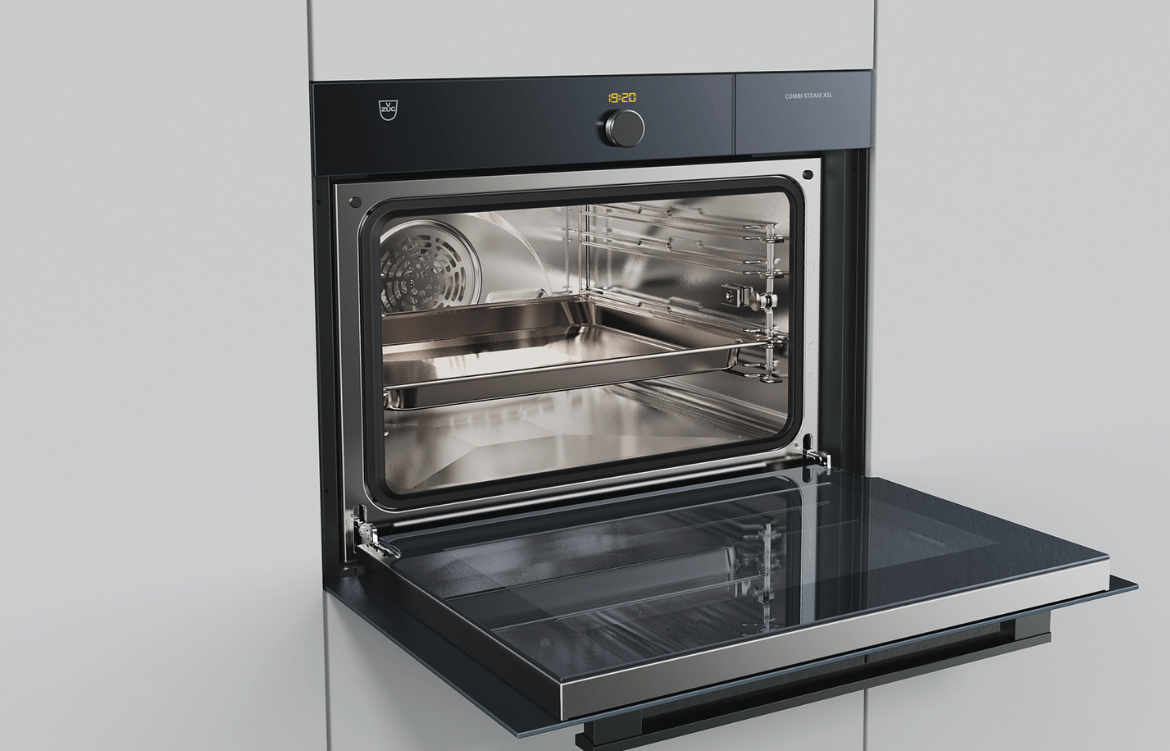 "The trained crews who would come and cook from it – it was just amazing how quickly you could feed 60 to 80 people, all coming out of the one kitchen, seamlessly. I think that's why a lot of the buyers went for the upgrade, they came in, they saw it, it's a much better looking product and just so functional."
There's a saying that generosity is the best investment and this project reflects that sentiment in spades, providing comfort, flexibility, eco-smarts, great entertaining, longevity, lifestyle, civic benefits and more for its residents and the local community.
Photography by Dion Robeson
V-ZUG
Tags: adora, appliances products, cirque, combair, combi-steam, green star rating, kitchen appliances, mja studio, mount pleasant, Perth, stirling capital, udia, V-ZUG
---